Thea Megan Trinidad Büdgen is a professional wrestler and actress from the United States. Currently, she has contracts with WWE and competes on the SmackDown brand as Zelina Vega. Megan is also a part of Legado Del Fantasma. She was the inaugural Queens Crown winner and a former WWE Women's Tag Team Champion. Queen Zelina is another name she uses.
Queen Zelina is also the first out of three women to win the WWE and Impact/TNA Knockouts World Tag Team Championship. Vega created history when she defeated Doudrop to win the Queen's Crown Tournament at WWE Crown Jewel. As the first-ever WWE Queen, Zelina earned some gold for herself when she and Carmella won the WWE Women's Tag Team Championship. Aside from royally destroying opponents in the ring, Queen Zelina has also appeared in feature films, most notably as a former WWE Superstar in "Fighting with My Family," a film documenting Paige's career in WWE.
A returning Queen Zelina stunned the WWE Universe on the Oct. 7 season debut of SmackDown when she joined forces with Legado del Fantasma to assault Hit Row. They asserted that the blue brand was theirs jointly.
Queen Zelina Height
The primary team is full of tall superstars, and many of them get the most screen time and championship possibilities. However, when it comes to ladies, many of them are either short or average in height.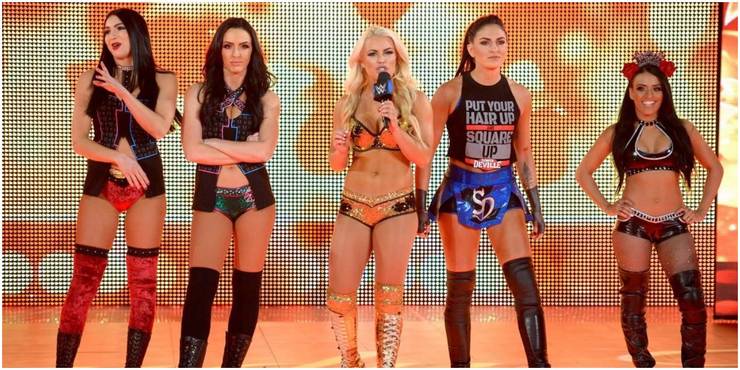 Queen Zelina is one of the roster's shorter members, standing at 5 ft 1 in. When she returned to SmackDown in early July, her short stature was obvious as she stood in the ring with Sonya Deville and Liv Morgan. However, her height could not prevent her from winning matches and setting records. She is currently one of the strongest competitors among the WWE divas.
Queen Zelina Husband
Queen Zelina married fellow WWE wrestler Malaki Black in 2018. Tom Budgen, which is real name of Malakai Black,  is a Dutch professional wrestler who now competes for All Elite Wrestling as Malakai Black. He is also famous for his tenure in WWE, where he wrestled as Aleister Black from 2017 until 2021.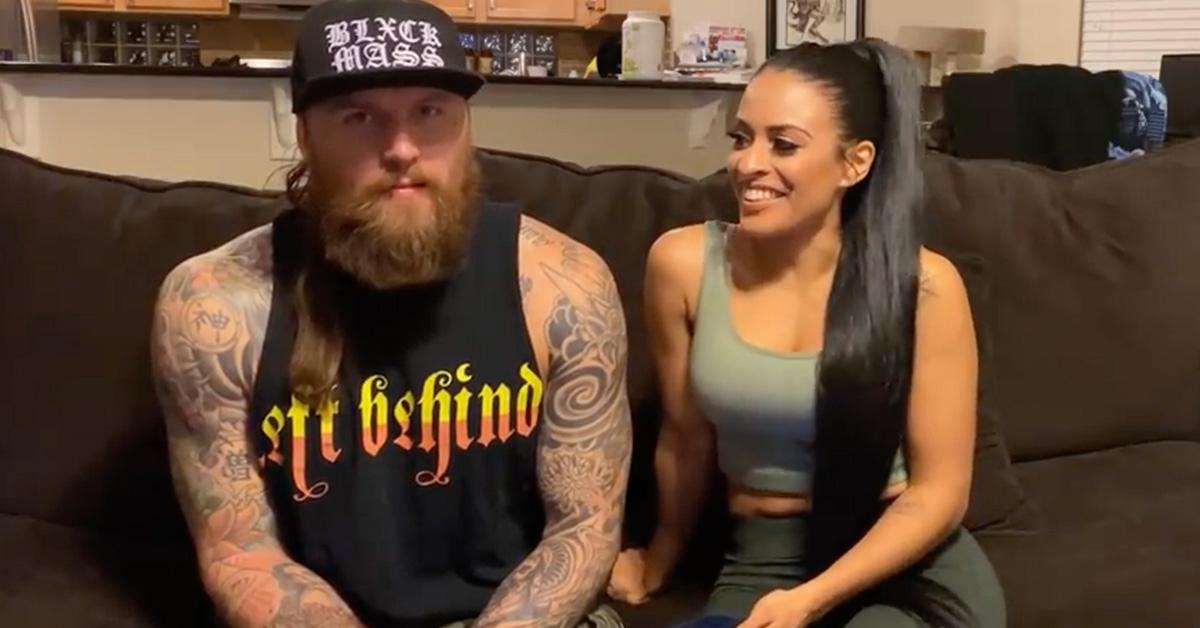 At the age of 17, Black made his debut. He is a fearsome attacker with a solid combat sports background, having studied kickboxing and the Indonesian martial art of Pencak Silat. He is well known for his tenure as Aleister Black in WWE. Black has worked for Big Japan Pro Wrestling, Combat Zone Wrestling, Evolve, and Pro Wrestling Guerrilla, among others. Since then, he has earned a reputation for himself in the international wrestling scene due to his unrivalled abilities.
Malakai weighs 98 kgs. Besides Malakai Black, his other names are Tommy End, The End, The Anti-Hero, The Dutch Destroyer, and Hellion.
Queen Zelina Action Figure
Action figures are scaled-down versions of your favourite characters. It might be any athlete, superhero, or cartoon character. You might have wanted to buy an action figure of that person or character as a fan. These are tiny statues of the characters that youngsters can play with. There are also more detailed and delicate action figurines on the market. These are the ones that should be displayed and not used for play.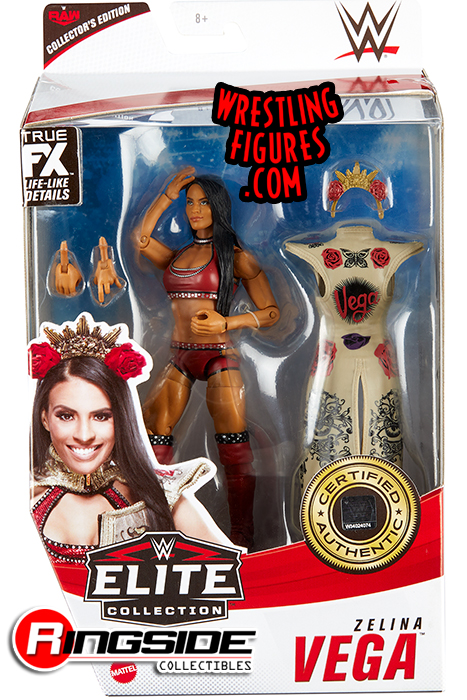 WWE action figurines are extremely popular among WWE fans. Fans of all ages enjoy owning a little figure resembling their favourite wrestler, particularly official ones, which simply completes the idea of owning the action figure at all.
You can find Queen Zelina and other WWE wrestlers' action figures from any major toy seller who has the right to produce these.
Queen Zelina Net Worth
Professional wrestling is one of the world's most popular sports. It is played in nearly every country and at nearly every major sporting event, such as the Olympics and the Commonwealth Games. As a result, professional wrestling is a hugely popular sport.
This is why they earn so much, especially WWE wrestlers. Divas and superstars make a lot of money and hence have an appreciably good net worth. Queen Zelina is now one of WWE's top stars, and her decade or so in the business has garnered her a sizable net worth. According to estimates, the WWE star has a net worth of $2 million. However, this should increase more as she is on a roll in 2021.
Legado Del Fantasma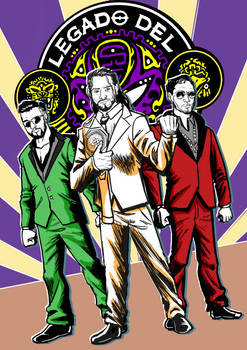 Legado Del Fantasma is a professional wrestling stable led by Santos Escobar that includes Joaquin Wilde, Cruz Del Toro, and Zelina Vega. They presently compete in WWE on the SmackDown brand. The mark's English translation of "LEGADO DEL FANTASMA" is "LEGACY OF GHOST." They made their debut on June 10, 2020.
Queen Zelina Return
In a recent social media post, WWE Superstar Queen Zelina provided an update on her long-awaited return.
Due to an injury, the first Queen's Crown champion has been out of play for several months. It was claimed that she underwent surgery and would return around Summerslam. Carmella, her previous tag team teammate, has also been injured and is presently rehabilitating.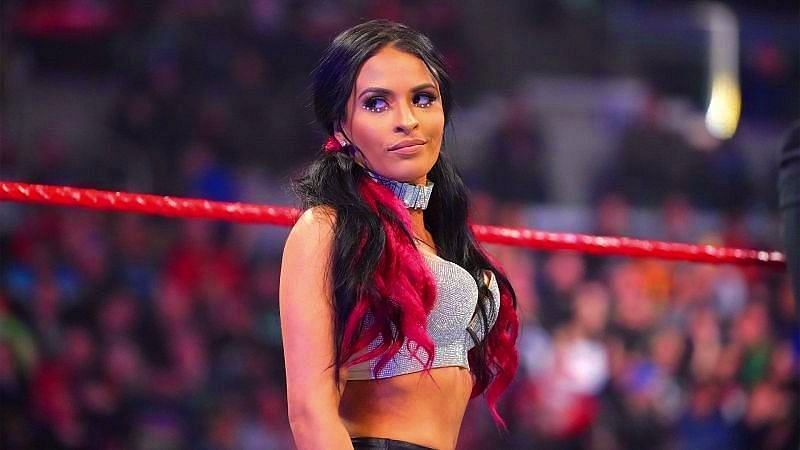 Zelina Vega recently turned to Twitter to thank her fans for their support. She also announced that she will be back at WWE shortly. "Thanks for being so supportive guys. I love and miss you all. I will be back soon, promise," she wrote.
Queen Zelina Instagram
Zelina Vega has wrestled under her true name Thea Trinidad in TNA (as "Rosita"), SHINE, and Ring of Honor before her successful run in WWE managing luchador heel Andrade, when she'll sneak in a well-timed Hurricanrana on Almas' opponents at ringside. She also played the part of AJ Lee in the Paige biography Fighting With My Family.
She's also a frequent Instagram user, with nearly 900,000 followers and over 1,600 posts. We've taken the liberty of showing you her finest posts because there are just too many to browse through.
She also has a presence on Twitter and regularly posts updates on that platform.
Queen Zelina FAQs
Is Zelina Vega Mexican?
Thea Megan Trinidad Büdgen was born on December 27, 1990, in the New York City borough of Queens. She is of Puerto Rican origin. Her ring name is Queen Zelina.
What happened to Zelina Vega?
According to a fresh rumour from PWInsider, Zelina Vega's sudden disappearance from WWE TV is due to an injury.
Who is the first Mexican wrestler in WWE?
Eddie Guerrero was the first Mexican wrestler from Mexican to play in WWE.
How tall is Alexa Bliss?
Alexa Bliss is 1.55 metres tall. She is a WWE wrestler.
How old is Alexa Bliss?
WWE Diva Alexa Bliss is 31 years old.