Leati Joseph Anoai, aka Roman Reigns is an American professional wrestler and former gridiron football player. He took birth on May 25, 1985. WWE has currently employed him. So, there we can see him performing on the SmackDown brand as Roman Reigns. He is the reigning WWE Universal Champion. He has been in possession of it the longest. And, he is currently the WWE Champion as well. It makes him the undisputed world champion of WWE.
Moreover, his father Sika Anoai, brother Rosey, cousins Jey Uso, Jimmy Uso, Rikishi, The Tonga Kid, and the late Yokozuna and Umaga are also members of the Anoai family, as is he. Moreover, Anoai started playing football professionally in 2007. So, it was with brief off-season stints with the National Football League (NFL Minnesota )'s Vikings and Jacksonville Jaguars after playing college football for Georgia Tech. But, before people released him and he gave up football in 2008, he played a full season for the Edmonton Eskimos. It was of the Canadian Football League (CFL). Then, he pursued a career in professional wrestling.
Also, in 2010 the WWE signed him. So, he reported to their training facility Florida Championship Wrestling (FCW).  Therefore, in November 2012, he made his main roster debut as The Shield with Dean Ambrose and Seth Rollins. Then, he went by the ring name Roman Reigns. Up until June 2014, the trio competed as a team. Following that, Reigns switched to singles play.
Personal Information of the WWE wrestler
Roman Reigns Age
American wrestler Roman Reigns was born on May 25, 1985, which makes him 37 years old in 2022, and by 2023, he will be 38 years old. Born in Pensacola, Florida, Reigns, whose real name is Leati Joseph Anoa'i, has a diverse background in sports and entertainment.
Before embarking on his wrestling career, Reigns was a football player, having played at both the college and professional levels. He played college football at Georgia Tech and later had brief stints in the NFL and CFL before transitioning to professional wrestling.
Roman Reigns Height
American professional wrestler Joe Anoa'i, better known as Roman Reigns, competes in WWE. During his football career, he stood at approximately 6 feet 2 1/4 inches tall, which is equivalent to 188.6 centimeters (not meters). In an interview, he mentioned his weight, stating that when he last checked, he was 6'3″ and weighed 265 pounds.
Roman Reigns Wife
Roman Reigns is married to Galina Becker. Galina attended the Georgia Institute of Technology to study management. Also, she continued her athletic career in college by competing in the 100-meter hurdles, 100-meter dash, 60-meter hurdles, and triple jump. Roman Reigns, a professional wrestler, is the husband of Galina Becker. Galina is Kevin and Mildred Becker's third child. Moreover, she took birth on March 11, 1987. The Becker family's home at the time was in Jacksonville, Florida.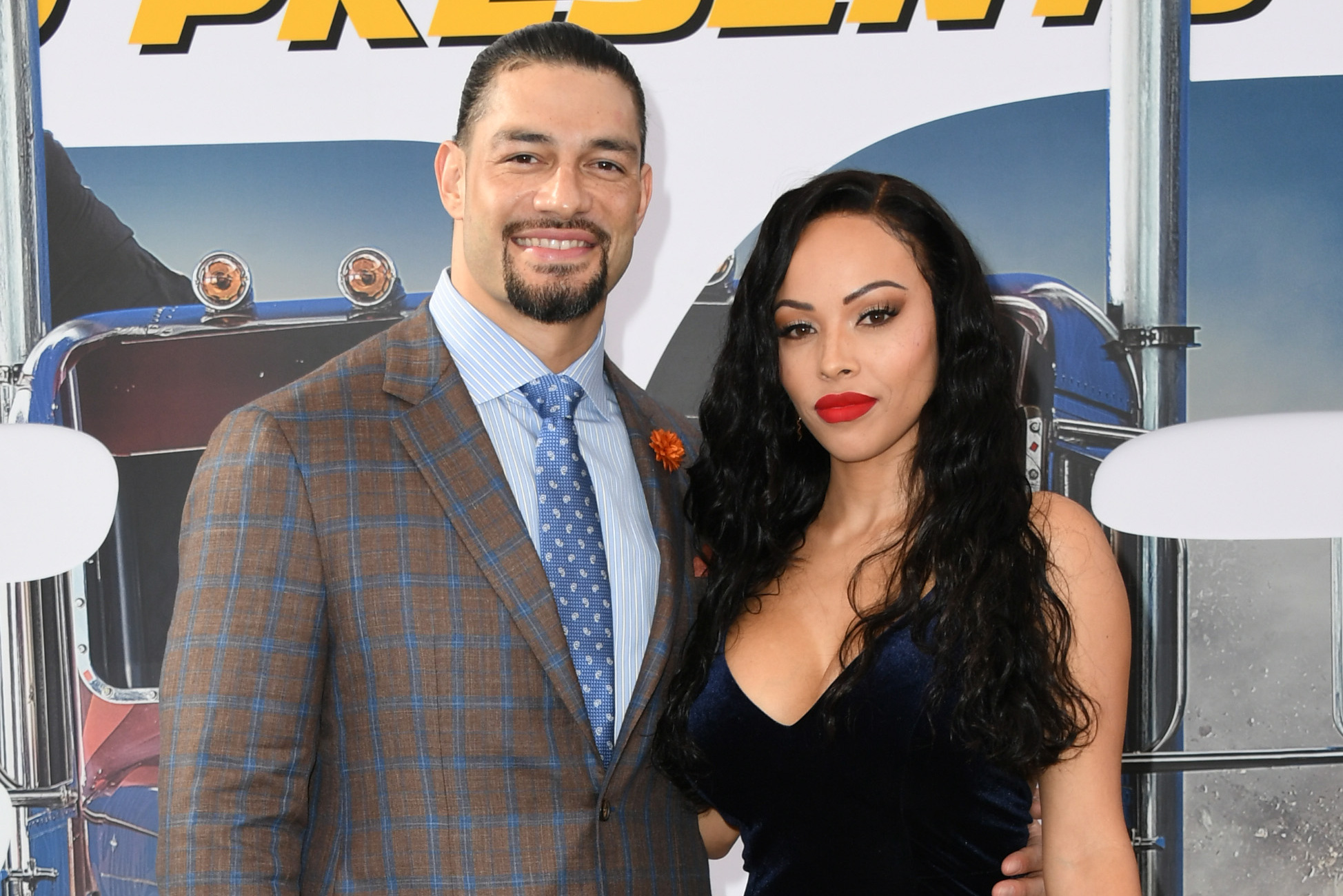 Galina has been active in sports since a young age. She attended the Georgia Institute of Technology to study management. Also, she continued her athletic career in college by competing in the 100-meter hurdles, 100-meter dash, 60-meter hurdles, and triple jump. So, after finishing college, she started modelling for fitness companies. We have spotted Becker numerous times.
It was at WWE occasions like the Hall of Fame ceremony and other charity events. The Usos and Naomi are all a part of Roman's extended Anoa'i family. So, they get along well with Galina. Galina used to tweet frequently and about a variety of topics. However, after having twins in 2016, she stopped using social media. On Instagram, there are a few Galina Becker fan pages. So, they feature numerous images from her modelling days. It includes Roman and other WWE stars.
Roman Reigns Wife & Kids
Their first child was a daughter. She was born out of wedlock to Reigns and the fitness model from Jacksonville. They became friends over time and first crossed paths at the Georgia Institute of Technology. There Roman played football for the Yellow Jackets. They said that their second set of twins would arrive in April 2020.
He also said that two is soon to arrive. Also, he aspires to become a Papa Bear Five. It is breaking news. He said sarcastically. And they have not shared it yet. They were speaking about this for the first time at this point. Joelle, their first child, appeared in a 2016 public service announcement. It was for the Administration for Children and Families. Reigns' wife is responsible for looking after their five children. But, their father bodyslams his opponents into the mat.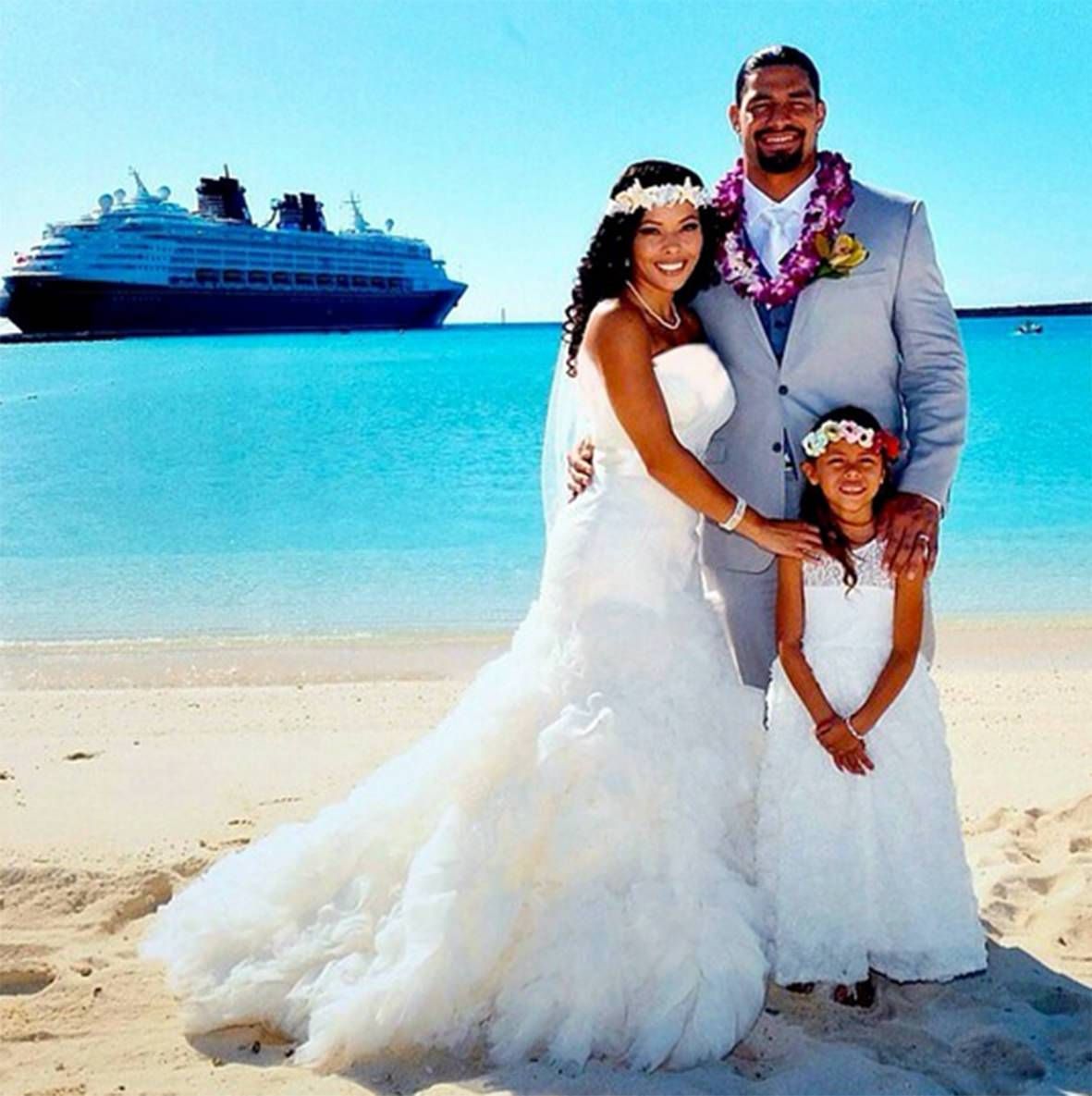 In 2008, Reigns received his initial cancer diagnosis. Simultaneously, Becker was expecting Joelle at the time. The tribal chief thinks this. Since the birth of his first daughter, things have been going quite well in his life. Being a good father is what matters most to him as a man. Additionally, he has previously stated that spending time with his daughter is therapeutic.
Roman Reigns Brother
We popularly know Roman Reigns' brother Matthew Tapunu'u Anoa'i as Rosey. It happened in the world of professional wrestling. He participated in numerous promotions up until 2017. In 2001, Rosey and his cousin Eddie Fatu both joined WWE. The two joined Heartland Wrestling Association. Then, they created The Island Boyz, a tag team. The team won the HWA Tag Team Championship. It was by defeating Evan Karagias and Shannon Moore.
On July 22, 2002, the group made its RAW debut as 3-Minute Warning. The brothers served as the enforcers for then-RAW General Manager Eric Bischoff. Eric beat up a number of superstars. Rosey joined forces with The Hurricane, But, it was after the latter recognised his "potential." So, his stint as a 3-Minute Warning happened after this.
The pair captured the World Tag Team Championship at Backlash 2005. Therefore, this made it Rosey's lone championship win in the WWE. WWE eventually released Rosey from his contract in 2006. Then, under the ring name RO-Z, he joined All Japan Pro Wrestling. He joined RO&D when it first started. But eventually deserted them to join the Voodoo Murders faction. After his brief stint in the AJPW, Rosey wrestled for Great Championship Wrestling. Additionally, in BAW Championship Wrestling, and the Appalachian Wrestling Federation.It was among other independent organisations. The Heartland Wrestling Association welcomed him back.
Roman Reigns Father
Leati Sika Amituana'i Anoa'i, also known as Sika Anoa'i or simply Sika, is an American Samoan former professional wrestler. He took birth on April 5, 1945. With his brother Afa, we best know him as one-half of the tag team The Wild Samoans. Over the course of his career, Anoa'i held several championships, including the WWF World Tag Team Championship. Authorities admitted him to the Professional Wrestling Hall of Fame in 2012 and the WWE Hall of Fame in 2007. He is the father of professional wrestlers Rosey and Roman Reigns and a member of the Anoa'i family.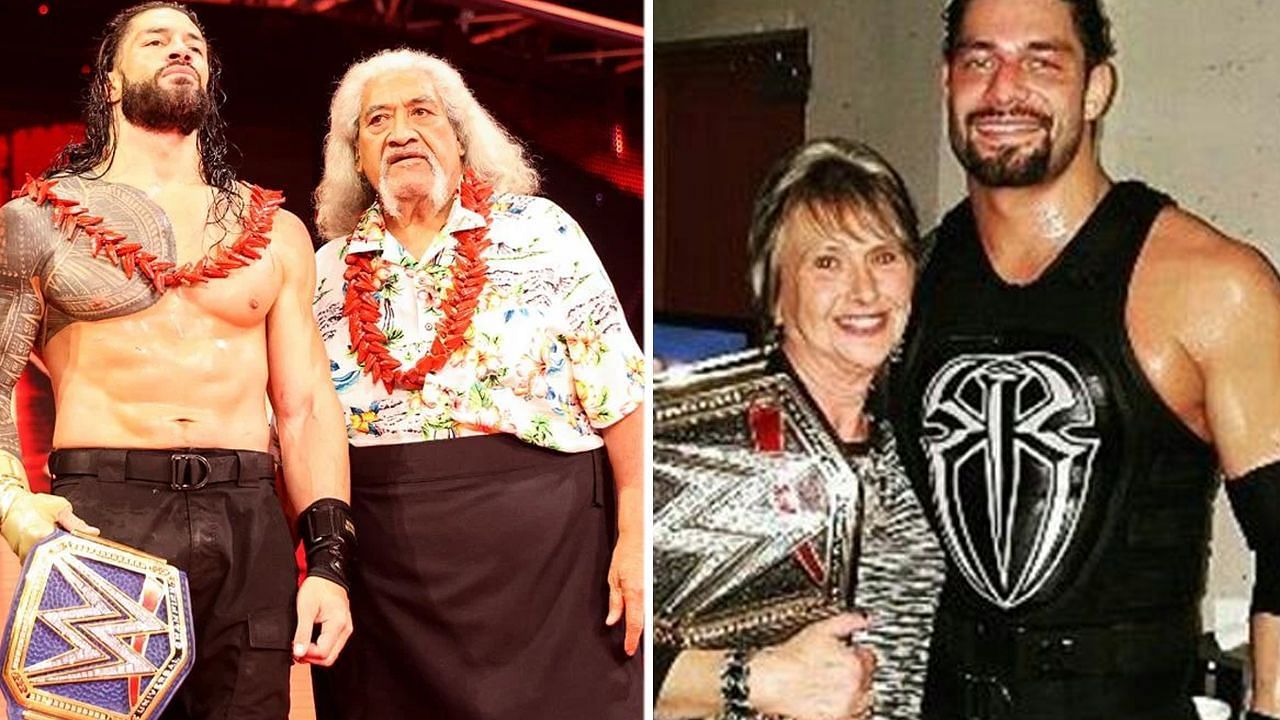 Roman Reigns Mother
Roman Reigns, a WWE celebrity, has a mother named Patricia A. Anoa'i, who appears to be in her 60s. Here is what you can learn about her right now. Among the stars in America is a relative we know as Patricia A. Anoa'i. We best know him as the mother of Roman Reigns, a wrestler for the WWE.
The mother is related to many wrestlers and WWE stars in addition to her sons because the Anoa'i family is the largest producer of wrestlers in WWE. She is well-known among her family's large following, especially among Roman Reigns, her son. Also, she has a close relationship with her lone surviving son. She has also established a reputation with Roman Reigns' numerous viewers, who we consider some of the biggest WWE wrestlers.
Is Roman Reigns related to the Rock?
We can all recall the 2015 Royal Rumble, even though most people would prefer to completely forget about it. Even though his electrifying "cousin" supported him at the conclusion of the event, Roman Reigns stood tall and people showered him in a chorus of jeers and boo. When the goal was to win over Roman Reigns, WWE has always emphasised the friendship between the two men. They both come from the Anoa'i family, which includes up to four Hall of Famers.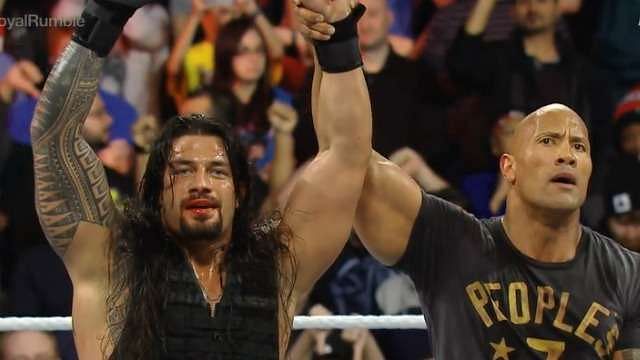 With well over 30 championships between them, the Anoa'i family, according to WWE, is to sports entertainment what the Jackson family is to music. The Rock and Roman Reigns both have tribal tattoos that honour their Samoan heritage, which is interesting to note. Let's dig up some information about the fabled Anoa'i family to learn more about their history. It's also interesting to note that Peter Maivia's mother, Ata Maivia, is not biologically related to either of them.
High Chief Peter Maivia's wife, Lia Fuataga, gave birth to Ata, whom he raised as his own after they got married. Ata Johnson married Rocky Johnson, and the two went on to have Dwayne "The Rock" Johnson, also known as The Great One, who is arguably the most successful professional wrestler in the Johnson family's illustrious history. It is also interesting to note that Peter Maivia's mother, Ata Maivia, is not biologically related to either of them. High Chief Peter Maivia's wife, Lia Fuataga, gave birth to Ata, whom he raised as his own after they got married.
Johnson married Rocky Johnson, and the two went on to have Dwayne "The Rock" Johnson, also known as The Great One, who is arguably the most successful professional wrestler in the Johnson family's illustrious history.
Is Roman Reigns suffering from Cancer?
Roman Reigns, a professional wrestler, is resigning from his position as champion and retiring from competition to fight leukemia. Leati Joseph Anoai, the former football player's real name, said on Monday that he had battled cancer for 11 years and that it had come back. He got this diagnosis when I was 22 years old. And he was able to put it into remission very quickly. But he won't deny that it was the most difficult period of his life.
He was unemployed, had no money, no home, was expecting a baby, and had none of these things. During the opening of WWE's Monday Night Raw on Monday in Rhode Island, Reigns made this speech. He wanted to be clear that this is not, in any way, a retirement speech.
Additionally, he also said that we will see him very soon because he will overcome this and return. Then, he threw his WWE Universal Title belt to the ground and walked out of the ring, according to CNN.
Is Roman Reigns Related to the Usos?
The Usos and Roman Reigns are members of the Anoa'i wrestling clan. They come from its direct lineage, as opposed to Dwayne "The Rock" Johnson. The Reverend Amituana'i Anoa'i served as their ancestor. The Wild Samoans' other half, Sika Anoa'i, is the father of Roman Reigns.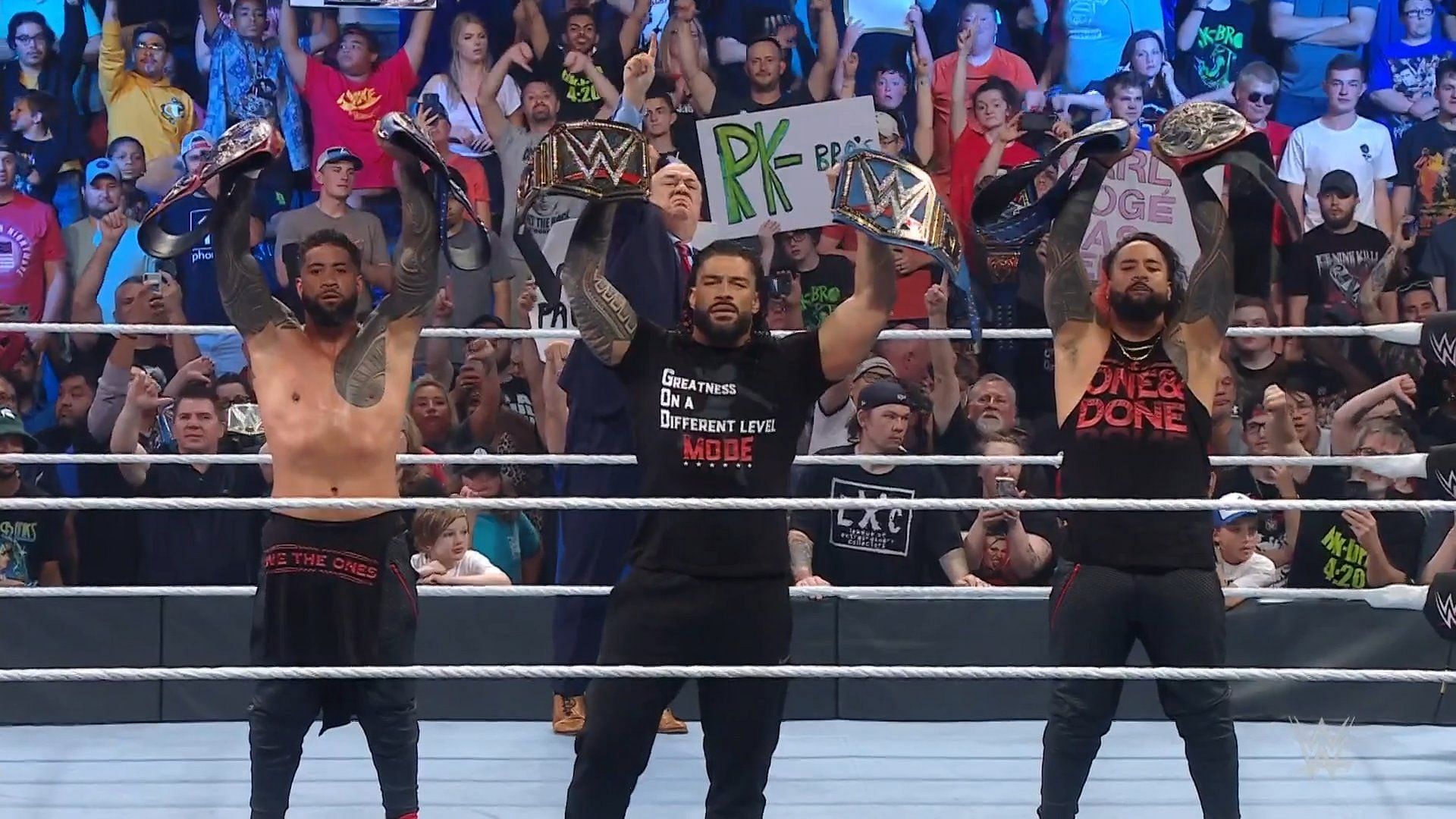 Jimmy and Jey Uso have been identified by WWE as Roman Reigns' cousins for the purposes of consistency and clarity. However divided their "family business" became before they were recognized as a faction, everyone now accepts The Bloodline, so it appears to be working. The Samoan Dynasty currently holds sway over the country with an iron grip, and they have no plans to relinquish it anytime soon.
Is Roman Reigns Still the Universal Champion?
As the current owner of the Universal Championship, Roman Reigns has achieved yet another noteworthy accomplishment.
At the August 30, 2020 Payback pay-per-view, The Tribal Chief won a triple threat match against Bray Wyatt and Braun Strowman to win the title of Universal Champion. Reigns hasn't lost his title-holding position after 20 months have passed.
In addition, Reigns hasn't been pinned since losing to King Corbin at the December 2019 TLC pay-per-view. It goes without saying that the 36-year-old superstar has put together one of the most incredible solo superstar runs in history, and the WWE Universe is undoubtedly in the midst of history at the moment.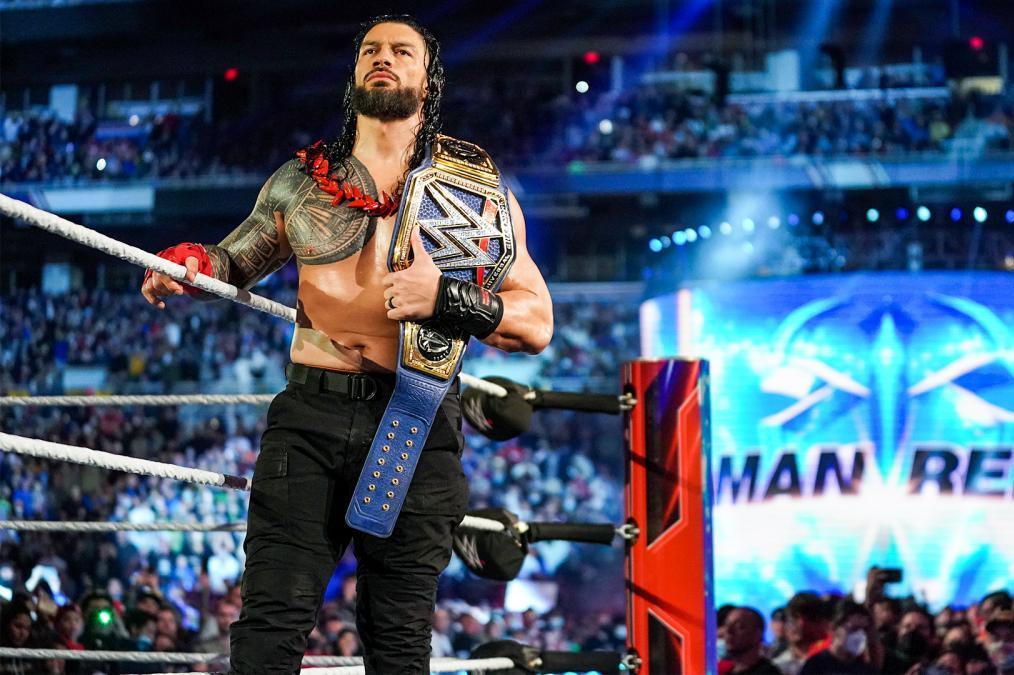 Brock Lesnar had previously held the record for the longest reign as the Universal Champion, holding it for 503 days before Roman Reigns surpassed it.
At the Summer Slam 2018 pay-per-view, Reigns, of course, was the one who put an end to The Beast Incarnate's record-breaking streak. Reigns is the current "Undisputed WWE Universal Champion" after winning the "unified" title match against Lesnar at WrestleMania 38.
Over the course of his 600-day reign, Reigns has defeated the majority of the top WWE main event performers, including Lesnar, John Cena, Drew McIntyre, Kevin Owens, and Hall of Famers Goldberg and Edge. And he's still a long way from being done.
Is Roman Reigns an Indian?
No, he is American.
When WWE visited India in December 2017, Roman Reigns received the loudest applause and said he was honored to have such devoted Indian fans. The superstar of World Wrestling Entertainment (WWE) may not be the most well-liked in the United States, but he is the "biggest deal" everywhere in India.
The 190,000-person crowd in Brooklyn reacted differently to Reigns' loss of the Intercontinental title at Monday Night RAW's 25th anniversary on January 22 at the Barclays Center, but he was largely booed. The crowd cheered the loudest when the returning Miz, who is supposed to be the heel or bad guy, pinned Reigns 1-2-3 in the middle of the ring following the second skull-crushing finish.
During WWE RAW's tour of India, where he competed against The Bar and Samoa Joe and appeared with the Shield, The 'Big Dog' received the loudest cheers. The former Intercontinental champion gushed about his time in the nation, saying that the fans were incredible and deserved more WWE.
He stated that. The Indian crowd was astounding. They were very loud when they arrived, which is now evidence that they did it the year before as well. He honestly wished they could visit India more frequently. a second tour, or something similar. It was so regrettable. due to their hectic travel schedule and attempt to fit everything in while travelling between cities.
Is Roman Reigns leaving WWE?
On June 19th, 2022, Roman Reigns is leaving the WWE. He will take a 10-week break from WWE house shows and television appearances starting on June 19 before making a comeback on September 5, 2022. (known as Labor Day in the United States).
This information, which Dave Meltzer of the Wrestling Observer reported, explains why he made a promo earlier this week that seemed to allude to his departure from WWE.
Roman Reigns' absence is only temporary, but it is still concerning for the man who has dominated the entire WWE during his time in the company.
Being a two-time World champion, he has defeated everyone who has attempted to challenge him, solidifying his position as the company's most powerful force.
Roman Reigns has yet to be defeated by anyone, not even the legendary Brock Lesnar at WrestleMania, so when he does leave WWE, it is uncertain who will succeed him as the champion (with one or both champions).
Everyone who might be considered a main eventer, such as Finn Balor or Edge, has already lost to The Tribal Chief and wouldn't be taken seriously if they faced Roman Reigns again.