Gary Sanchez is a Major League Baseball catcher who is a free agent. He previously played for the New York Yankees (MLB). He played his first MLB match with the Yankees in 2015. Gary Sanchez rose to prominence in 2016 after a stellar rookie debut. With only 53 games under his belt, he stood second in Rookie of the Year voting. In 2017, Gary received an All-Star and was awarded the Silver Slugger. Moreover, he has hit 100 home runs faster than any other catcher in MLB history.
We welcome you to our site, if you want to get a glimpse inside the life of the MLB star. We shall also shed ample light on Gary Sanchez's personal life.
Birth and Family
On December 2, 1992, Gary Sanchez's birth took place in Santo Domingo, Dominican Republic. He has 4 siblings – 3 brothers and a sister. Currently 30 years of age, this baseball star belongs to a caucasian ethnicity.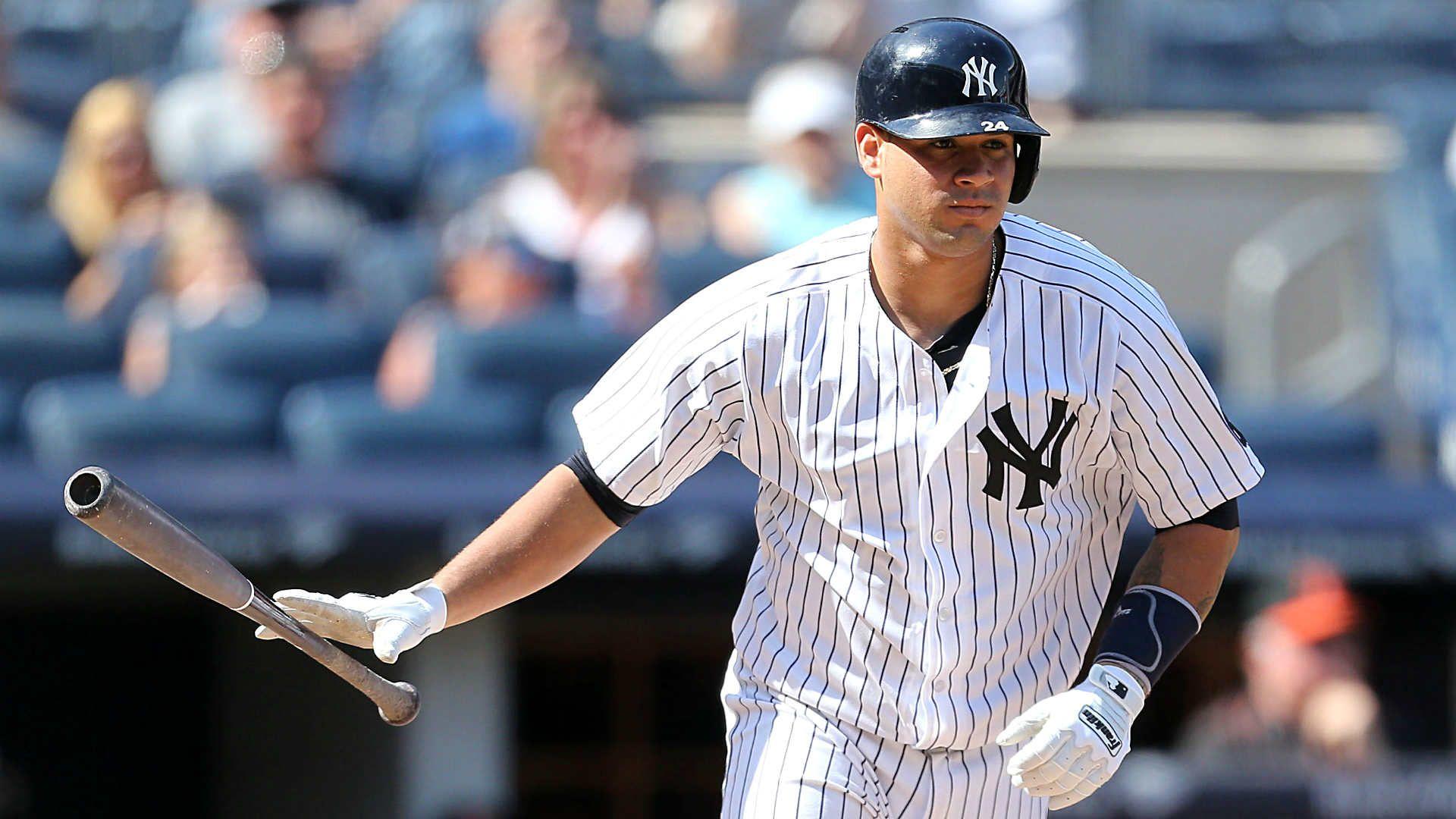 As per records, Gary has his roots traced to Australia. This is the home country of his father. Sanchez grew up in the Dominican Republic's La Victoria.
His parents divorced while he was a child. So their mother reared him, his three brothers, and one sister. Her name is Orquidia Herrera. Her mother and Gary's maternal grandmother, Agustina Pena also helped the kids. Miguel Sanchez, one of his brothers, was a member of the Seattle Mariners organization. Further information is not available about his family though.
Early Life
He has completed his basic education from his hometown. When Gary was just a young lad of 16, he was really into sports. He had a keen interest in playing baseball, rugby, and running track. However, none of the sports stuck with him for long. Nonetheless, he kept his passion for baseball alive and practised it every day.
Career Before NYY
In July 2009, Gary Sanchez signed as an international free agent with the New York Yankees. Back then, he got a $3 million signing bonus. Also, Baseball America listed him as the Yankees' seventh-best prospect before the 2010 season. He made his professional debut with the Gulf Coast Yankees. In August, he got into Staten Island. He hit 8 home runs and 43 runs batted in (RBIs) in 47 games this season.
People regarded Gary Sanchez as one of baseball's top prospects before the 2011 season. Baseball America ranked him as the second-best prospect in the Yankees organization and the 30th top prospect overall. Then, he spent the season with the Class A Charleston RiverDogs. However, he suffered a season-ending finger injury. In spite of that, he appeared in 82 games.
Further, Baseball America listed Gary as the Yankees' fourth greatest prospect before the 2012 season. Then he began the 2012 season with Charleston as a catcher.
Tampa Yankees Advanced Florida State League midway through the season. But, Gary started the 2013 season with the Tampa Bay Lightning. On August 3, the Yankees promoted him to the Trenton Thunder of the Class AA Eastern League. Hence, he batted 254 with 13 home runs and 61 RBIs. After the 2013 season, he was added to the Yankees' 40-man roster. Further, Gary started the 2015 season with Trenton. He wanted to play in the All-Star Futures Game for the Yankees. Following the Futures Game, the Yankees finally promoted Gary Sanchez. He got into the Class AAA Scranton/Wilkes-Barre RailRiders. Also, he hit a home run in his first at-bat.
Gary Sanchez's Career during NYY
The year 2015
The Yankees promoted Gary Sanchez to the major leagues after the 2014 season ended. Soon enough, he made his major league debut as a pinch hitter. During the regular season, he went hitless in bats. After the season, the Yankees were pretty impressed with him. Henceforth, they added him to their American League Wild Card Game. He hit the most home runs in the AFL. Therefore, was awarded the All-Stars Game Most Valuable Player. So, the Yankees felt comfortable moving fellow catcher John out of his space to make room for Gary Sanchez.
The year 2016
Gary Sanchez competed with Austin Romine to serve as the backup catcher on the Yankees' Opening Day in 2016. As a result, the majors called him for one game in May. Furthermore, the Yankees promoted Gary Sanchez to the major leagues. But this time, he recorded his first major league hit. Gary Sanchez had his first two home run games against the Toronto Blue Jays. He hit four home runs with a 523 average. As a result, he got the AL Player of the Week again. Subsequently, he became the first player in MLB history with 11 home runs in the first 23 career games.
For the 2016 season, Gary Sanchez played in 53 games for the Yankees. He hit 20 home runs and 42 RBIs. On defense, in 2016 he had the best average pop time to second base. There he finished second in the voting for AL Rookie of the Year. Overall, he was getting unstoppable.
The year 2017
Gary Sanchez got on the 10-day disabled list on April 8, 2017. This was due to his injury of the right brachialis muscle in his bicep. After missing 21 games, he returned to the Yankees on May 5. Gary Sanchez blasted the hardest home run of his career on June 10. This was against Mike Wright of the Baltimore Orioles, a 115.1-mph laser to left-center field. The next day, Gary smashed the longest home run of his career, a 450-foot blast.
He hit with 33 home runs, 90 RBIs, 20 doubles in a single season. This saw him lead the majors in pull percentage. On defense, he had the best arm strength among all big league catchers in 2017. Nonetheless, he was tied for first in the league in passed balls. The Yankees lost in Game 7 of the ALCS to the Astros. Therefore, he batted with three home runs and eight RBIs. Further, Gary won the Silver Slugger Award that year.
The year 2018
Gary Sanchez's first career walk-off hit, a three-run home run, helped the Yankees win 4-3. But, Gary felt chastised for his lack of effort twice during a game against the Tampa Bay Rays. A low pitch from Luis Severino glanced off Gary's foot in the first inning. He took his time getting to the ball. On the other hand, Ray's base-runner Jake Bauers took advantage of Gary's lack of effort by scoring on an inaccurate throw. Then, the Yankees were down one run in the ninth inning and had a chance to tie the game. With Giancarlo Stanton at second, Aaron Hicks at first, and Gary at-bat, Aaron Judge was on third base. Gary hit a precise ground ball to Daniel Robertson, who flipped it to Willy Adames. Conversely, Hicks hustled enough to get it to second base safely.
Gary finished the 2018 season with a disappointing 186 batting average. He scored 18 home runs and 53 RBIs in 89 games played. However, on defense, he led the major leagues in passed balls, with 18. During the 2018 off-season, Gary underwent shoulder surgery to remove debris from the AC joint.
The year 2019
Gary blasted three home runs in one game against the Baltimore Orioles on April 7, 2019. And, he hit his first career grand slam against the San Francisco Giants on April 27, 2019.
Gary Sanchez hit his first career triple against the Tampa Bay Rays on May 19, 2019.
Gary hit his 100th career home run on August 23, 2019, against the Los Angeles Dodgers. Thus, he became the fastest catcher in baseball history and the second-fastest player ever to smash 100 home runs.
He currently has the two highest single-season home run totals of any Yankees catcher. Therefore, he joined Yogi Berra as the only one with multiple 30-homer seasons.
The year 2020
Gary struggled throughout the 2020 season. He had a 49-game batting average. Manager Aaron Boone had him benched and demoted him to a backup duty by September. In 2020, he led all major league catchers with six mistakes on defence.
The year 2021
Gary Sanchez having a hard time getting started. He is 0-12 with 8 strikeouts in the new season. In addition, he looks uneasy at the plate, despite stealing a handful of strikes below the zone. He has been a jerk and a nuisance to watch; there is no denying it.
When Gary is in trouble, he always dresses the part. He swings at pitches he should not and falls short of hitting the ones he should. Due to his concerns about passed balls, Gary is a contentious figure among Yankee fans. This is ludicrous because Gary is one of baseball's best catchers. It is also meaningless as the Yankees will only be in town for four games in 2020. He has started three of them, and has pinch-hit for one.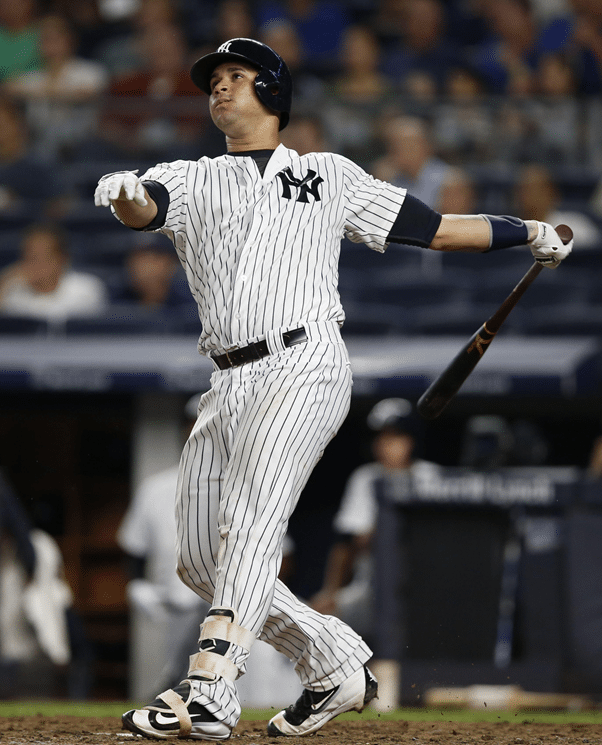 Gary Sanchez & His Controversies
The baseball star had a public spat with Tampa Bay Rays' first baseman Logan Morrison. He claimed that Gary Sanchez did not deserve to get into the Derby. Gary had only hit 13 home runs this season, compared to Morrison's 24. "It's not my fault he didn't get into it," Gary exclaimed.
Gary Sanchez & Personal life/Wife
In 2012, he married his wife, Sahara. They are the parents of a daughter. Gary Sanchez attributes his remarkable improvement to his daughter. He admits to having had a dramatic transformation. He went from a player who was 'going through the motions' to one who was defined by his work ethic. And all of it happened after the birth of his beautiful daughter.
Net Worth Of Gary Sanchez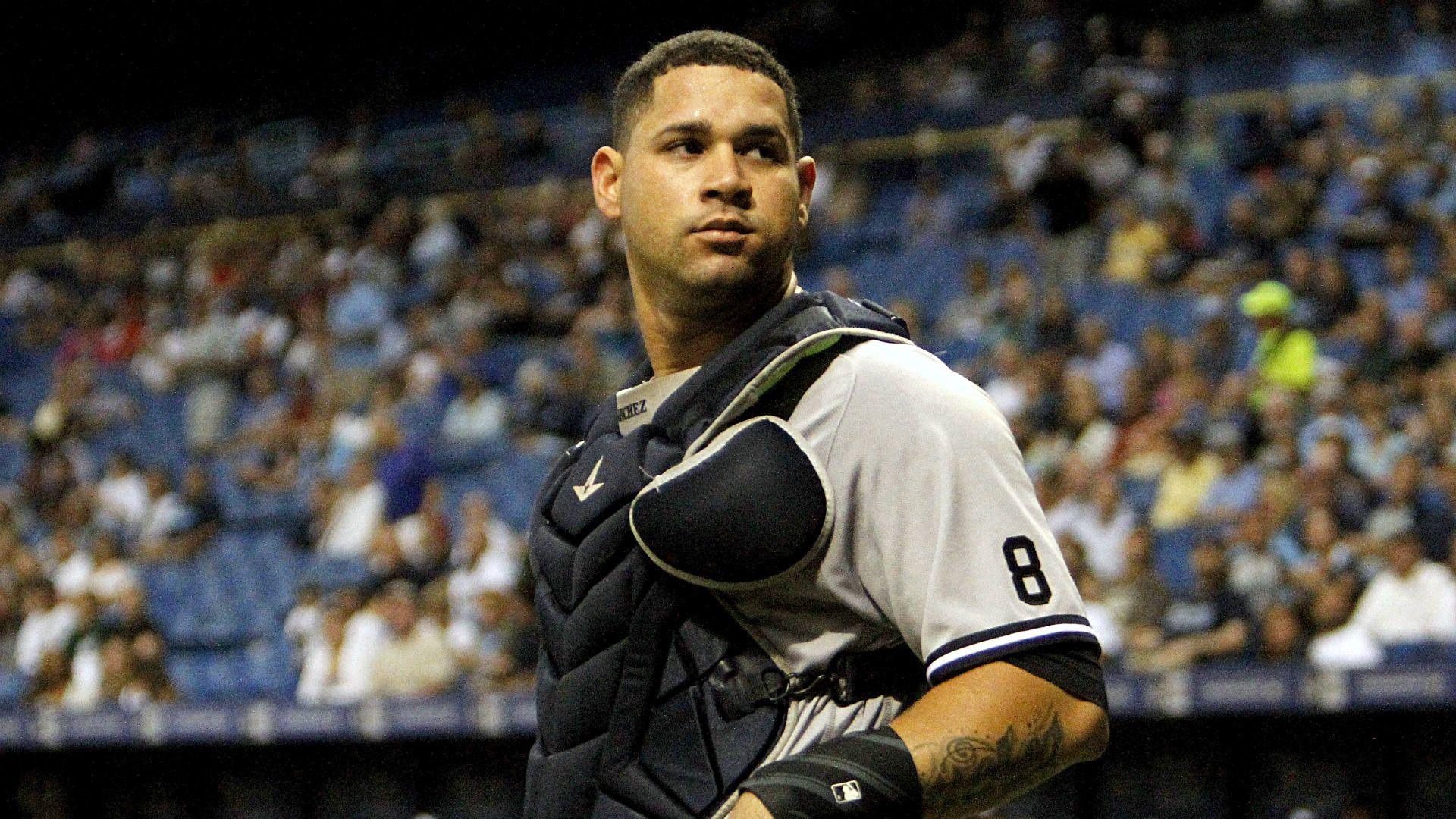 He is one of the wealthiest baseball players and one of the most popular. Gary Sanchez's net worth is between $1 million and $3 million. This is according to Wikipedia, Forbes, and Business Insider.
Gary Sanchez & Commonly Googled Facts
Therefore, we bring you the most common searches on the Internet related to Gary Sanchez.
Gary Sanchez & His Contracts
He agreed to a one-year, $6.35 million contract with the New York Yankees. The contract guarantees $6.35 million and a $6.35 million yearly average pay. Gary Sanchez will get a base salary of $6.35 million in 2021. Additionally, he will get a total pay of $6.35 million as well.
Gary Sanchez & His Batting Average
He keeps a batting average of 216.
Gary Sanchez & His Wife
Sahaira Sanchez is Gary Sanchez's life partner.
Latest News
Gary Sanchez contracted Covid recently. His positive test, as well as those of Cole and Montgomery, came after a six-game road trip through Florida. This was one of America's Delta variant hotspots. But, Yankees' favorite vaccine – Johnson & Johnson, does not provide nearly as much protection. Thus, this made the latest wave of positives less startling than the first two.
Gary Sanchez On Espn
All of Gary Sanchez's records are present on the ESPN website. You can go and check them out.
Gary Sanchez on MLB the Show
This baseball catcher has a show of himself. There, they auction their products and records. As a matter of fact, Gary's fans like the show a lot.
Gary Sanchez & His Nicknames
Kraken was his nickname. But he did not have any issue sitting on with this nickname. Yankee's general manager Gary Cashman gave him this nickname.
Gary Sanchez & His Body Measurements
His height is 6'2". He weighs 104 kg and has a pretty muscular physique. As a matter of fact, he plays with his right hand.