Dominating the sports news headlines and winning matches single-handedly due to their immense talent, some of the world's biggest sports stars are a joy to watch. For many fans of their respective sports, keeping tabs on a star's private life and getting daily updates from their heroes is a welcome addition to any day, too. After all, it's the world we live in now, right?
When it comes to the most popular social media platforms, Instagram is certainly the desired choice for the vast majority of the planet's biggest athletes. Pictures and stories enable their millions of followers to gain a glimpse into the life of an esteemed sports star, while also breaking down barriers and helping fans and stars get closer to each other. From soccer and baseball to tennis and basketball, Instagram is home to some truly talented performers. But who are the most followed sports stars on the social media tool in 2022? Let's take a look below.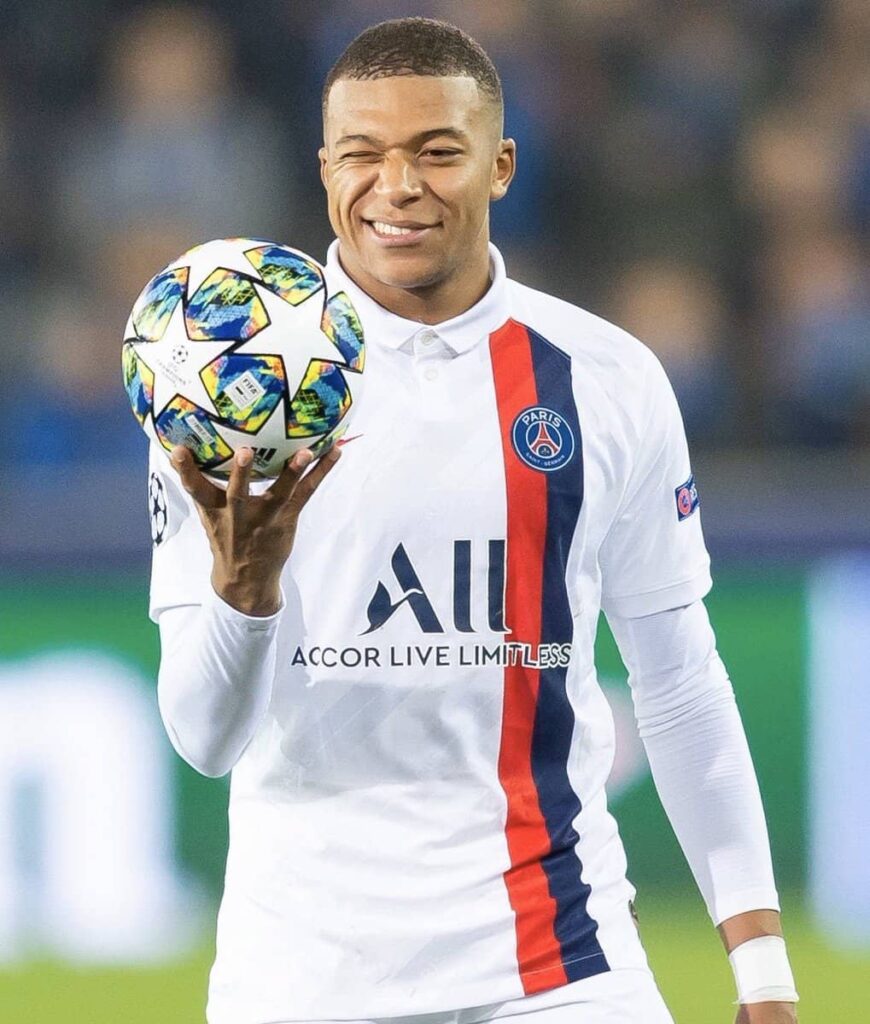 Kylian Mbappe – 73+ million followers
Having already won the World Cup with France in 2018 and now plying his trade for one of the biggest clubs in Europe, Kylian Mbappe is an undoubted star. A key figure in both the teams he turns out for, Mbappe will be hoping for more glory in the next few months as his French teammates gear up for the World Cup before he returns home to try and finally win the Champions League with PSG, a competition the French giants are currently priced at 6/1 to win according to online betting prices right now. Regardless of both outcomes, Mbappe is a global star with over 73 million people gaining access to his daily life. He shares varied content, although his work with big brands like Sony Playstation and Nike is featured occasionally.
David Beckham – 75+ million followers
While many are left wondering exactly how much David Beckham's net worth is, there is no doubt that the former Manchester United and England legend is a busy man despite retiring from the beautiful game. Remembered for his horrific haircuts from the early days and his immense skill at curling a free kick over and around a wall, Beckham is also an advertiser's dream after teaming up with the likes of Pepsi, Jaguar, Samsung, and Sainsbury's.
LeBron James – 135 million followers
With 135 million followers to his name right now, LeBron James' status as one of the planet's biggest stars is evident. The NBA player isn't just shooting his way to success on the court either, with people enjoying his family-themed posts, the occasional bit of comedy, and a selection of inspirational and motivational offerings. The Los Angeles Lakers star has also worked with a number of big brands over the years, including the likes of Powerade, Nike, and GMC Hummer.
Virat Kohli – 220 million followers
When assessing the biggest names in the sport of cricket, Indian cricketer Virat Kohli is certainly one of the biggest. With an astonishing 220 million followers hanging on his every word, Kohli's pull is undeniable. A god of cricket in India, he has registered a number of notable scores with the bat and led his troops to a number of mightily impressive victories in big games. His success on the cricket pitch has resulted in a number of eye-catching promotional campaigns with brands like Puma, Colgate, Google, and OPPO.
Cristiano Ronaldo – 492 million followers
Although Lionel Messi has outperformed him on the pitch so far this season, Cristiano Ronaldo is destroying the Argentine maestro when it comes to his presence on Instagram. Dwarfing Messi's 369 million followers with his 492 million armies of fans, the Manchester United and Portugal hero is officially the most-followed sports star on Instagram. His amazing performances over the years have certainly helped him get there, but so too have big brand deals with huge companies like Nike, Herbalife Nutrition, and DAZN.