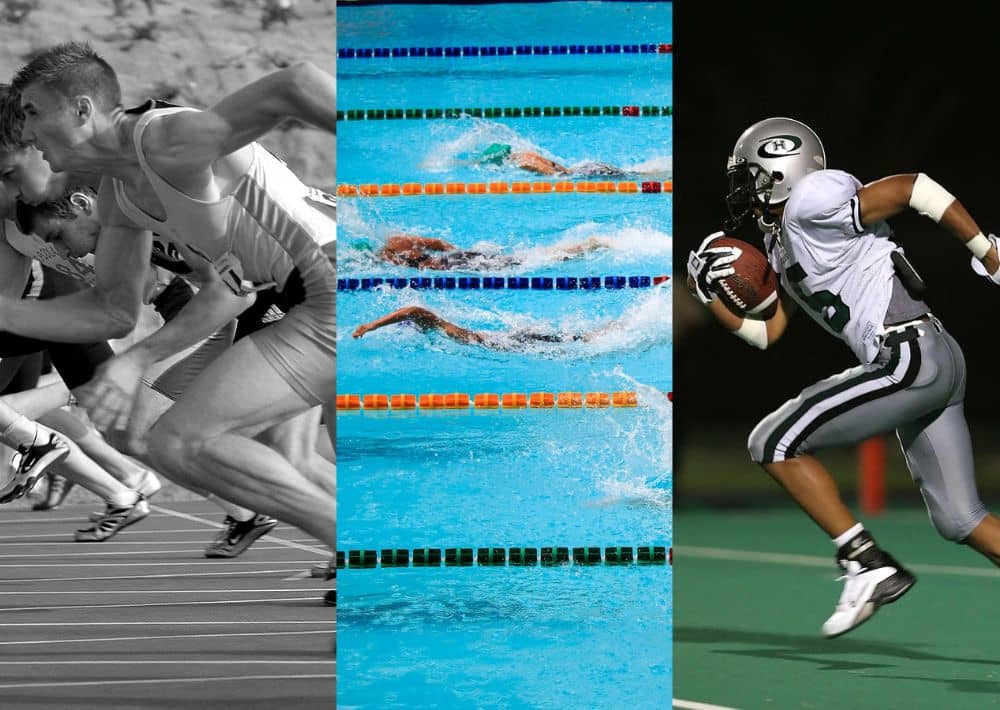 No matter how busy life gets, people come together for the love of sports. Avid fans of a specific team often find themselves in a court, a stadium, or arena. Likewise, family members find themselves reunited in their living room to watch a specific game.
Sports enthusiasts find it helpful and fun to share some sports betting tips especially those recommended by experts. These betting strategies help beginners gain valuable information when it comes to betting. At the same time, it enables them to gain profit without having to lose a lot of money.
Impact of Athletes and Sports Teams in the film industry
Film directors create films inspired by sports because of various reasons, They also give the benefits as discussed below.
Teaches valuable life lessons
Apart from entertainment, films about sports influence people in a way that can change their lives forever. It teaches the viewers the importance of values such as hard work, discipline, and sportsmanship among others.
Inspires people
Viewers find true-to-life sports films very inspiring. This gives them the drive to overcome their fears and to not give up when they encounter challenges.
Easily relatable
Since many people are into sports, viewers find this kind of genre quite relatable. There is a high chance that a huge population will watch it because it covers their favourite sport.
Movies inspired by Athletes and Sports
Let us share to you five popular movies that dwell on sports with real and fictional characters.
Rocky
This 1976 film revolves around the life of Rocky Balboa, a boxer from Philadelphia. As a struggling boxer, Rocky also works as a loan shark collector. Pro boxer Apollo Creed announced he is holding his title fight against Mac Lee Green in Philadelphia. Unfortunately, Green had an injury that became a window of opportunity for small-time boxers.
With the help of his trainer, amateur Rocky decided to consider taking a shot at fighting the pro. Sylvester Stallone wrote and portrayed the role of the main character. According to him, real-life boxer Chuck Wepner inspired him in creating the film. Upon the film's release, it gained recognition and awards. The film's success paved the way for five more sequels, making it one of the top-grossing franchises in the film industry. Also Read – 5 Health Benefits of Joining a Basketball Team
A League Of Their Own
During World War II, most men went overseas. To maintain the American people's interest in their national sport, they formed an all-American girls' baseball league. The story centres on the relationship between two fictional characters, sisters Dottie and Kit.
Both played for the Rockford Peaches, a real baseball team from Rockford, Illinois. Dottie and Kit both love baseball, but it also ignited a rivalry between them.
The Peaches played under the management of Joe Dugan who was always drunk. This is made the sisters step up for their teammates and worked hard to make the perform well. Eventually, it drove Joe to coach them better and their teamwork made them qualify for the World Series. 
Dottie was always the star of the show which leaves Kit in her sister's shadow. Because of that, Kit transferred to a rival team, the Belles, and blamed it on her sister. The Peaches and the Belles faced in the finals. Finally, Kit won on her own merits, and they reconciled.
This was a huge box office hit in the 90s. It starred Tom Hanks, Geena Davis, Lori Petty, Rosie O'Donnell, and Madonna.
Coach Carter
This 2005 film is based on a true story where Samuel L. Jackson plays the role of basketball coach, Ken Carter. In the story, Carter positively influenced the Richmond High School basketball team. He laid out some of his rules which included respect and by maintaining a GPA of 2.3. This made most of the members of the team adamant about it.
Through his persistence, Coach Carter was able to inspire his team. He proved that with right determination and mindset, they can balance academics and extracurricular activities. In addition, he was able to point out that each member's behaviour can affect the whole team. Thus, for every member who violates the rules, each of them will suffer some consequences.
In a nutshell, this film teaches values about humility, discipline, respect, teamwork, and courage.
The Blind Side
This film is the life story of Michael Oher. Michael is a 17-year-old homeless African-American who was able to reach his dream of becoming an All-American football player. Although he had a troubled past, he achieved his goals through the help of a married couple played by Sandra Bullock and Tim McGraw. Michael's adoptive family was kind enough to provide him with shelter and the proper education. These requisites are what he needed to qualify for an athletic scholarship.
The film teaches us a lot of values like resilience and compassion. No matter how many adversities we may face in life, we should never give up. We can show that we care even if there is no blood relation or cultural differences. Offering support when we see potential in an underprivileged person gives him a fair chance to succeed in life.
The Mighty Ducks
This film focuses on The Mighty Ducks, an ice hockey team representing the Twin Cities. The story involves a Minneapolis attorney Gordon Bombay (portrayed by Emilio Estevez) who got caught for drunk driving. The penalty was to provide community service. 
His boss, Mr. Ducksworth, saw this as an opportunity and asked him to go on a leave of absence and coach his youth hockey team, the Mighty Ducks. The film rallies behind the saying, "Ducks fly together". This film taught a lesson that in order to become effective as a unit, a team should work together.
Due to the film's success in 1992, it had 2 more sequels. Following that year, Disney founded a professional ice hockey team and called it The Mighty Ducks of Anaheim. In 1996, a video game called Mighty Ducks was also released, which was based on its animated TV series.