A scandal shook the world of mixed martial arts (MMA) and sports betting in 2022. The Ultimate Fighting Championship (UFC), which is the leading organization for MMA, was involved in a controversy related to suspicious betting patterns and accusations of fight-fixing. The incident caused waves of shock within the industry.
The article provides an in-depth analysis of the scandal, its consequences, and what happened after.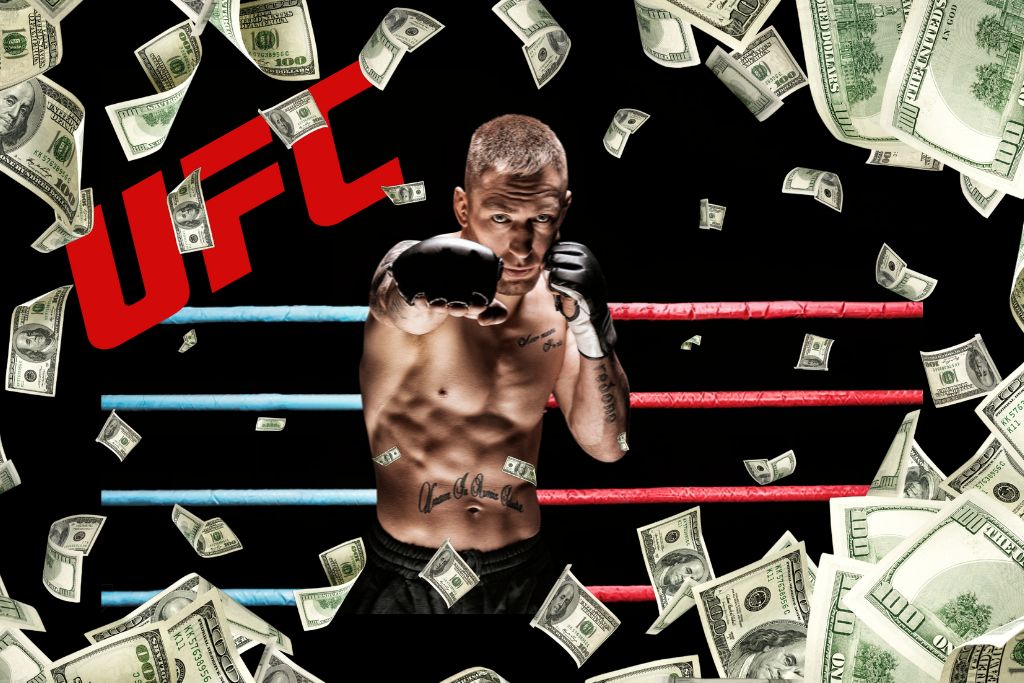 A Suspicious Turn of Events
A betting scandal involving a coach and a fighter rocked the UFC in November 2022. The coach under investigation was James Krause, an experienced UFC coach, while the fighter was Darrick Minner, who had been with the organization since 2019.
There was a controversy during the UFC Fight Night 183 when an unusually high amount of money was bet on Minner's fight against Shaylilan Nuerdanbieke. This made people suspicious that someone might be trying to manipulate the fight's result.
Krause came under suspicion as a potential suspect due to his past gambling activities. In August 2022, he publicly disclosed that he earned more money from gambling than any other source. Additionally, his connections to an offshore sportsbook heightened suspicions about his possible involvement in the scandal.
After conducting an investigation, the Ontario Athletic Commission (OAC) discovered that Krause was an agent for an offshore sportsbook and had placed bets on Minner's fight with Nuerdanbieke. Consequently, Krause was suspended from coaching in the UFC, and Minner's contract with the organization was terminated.
The investigation by OAC has brought to light the possibility of the involvement of other fighters in similar activities, but no action has been taken against them yet. It is not known whether any more investigations will take place or whether any other fighters will be found involved in this scandal.
Many people are questioning the safety and integrity of allowing betting in MMA fights after the incident and whether it opens the door to corruption and match-fixing.
There are different opinions regarding whether or not betting on MMA fights should be permitted. Advocates believe it could boost the sport's popularity, but opponents are concerned about the potential for corruption and consequent harm to its reputation.
It is uncertain what the scandal's outcome will be and if it will prompt modifications in MMA betting. Nonetheless, the incident has exposed important problems in MMA that require attention before progress can occur.
Now, betting on the UFC and MMA fights is safer if you use betting apps so that you know the correct odds and can avoid any suspicious betting activity. It is also important to be aware of your local laws regarding sports betting, as some countries may not allow it at all.
The Aftermath
The UFC, now under new leadership, promised to take definitive actions to uphold the sport's integrity and avoid future occurrences of similar incidents. These actions involved enforcing stricter rules regarding betting and performing more thorough background checks on both fighters and staff.
Furthermore, the organization aimed to regain the trust of its supporters by promising to be more open and responsible in its activities. This entailed collaborating closely with regulatory agencies to guarantee that all upcoming matches were conducted justly and devoid of any inappropriate manipulation.
The Future of UFC and Sports Betting
The impact of the 2022 UFC betting scandal on the world of MMA and sports betting is significant. It is important for the UFC and other sports organizations to reflect on the incident and implement preventive measures to avoid similar occurrences in the future.
The message aims to promote integrity and ethics within the organization and raise awareness among athletes regarding match-fixing risks and the significance of fair competition. Collaboration between sports betting operators and regulators is vital to identify and resolve any suspicious betting endeavours and uphold the industry's utmost standards of honesty.
The UFC's reputation has been negatively affected by the scandal. However, the scandal has given the UFC a chance to showcase their dedication to fair play and sportsmanship. It is expected that the UFC will use this experience to make positive changes and renew its commitment to the sport's integrity.
Conclusion
The UFC betting scandal of 2022 has been a stark reminder of the importance of maintaining the highest standards of ethics and integrity in both the world of sports and sports betting. By learning from this episode and working together to prevent future incidents, we can help to preserve the credibility and excitement of the UFC and other sports for generations to come.