September's Ryder Cup was nothing short of a humiliation for Team Europe. The result was effectively not in doubt from the opening day, after which it only became a matter of whether Team USA would win the biannual tournament by a record score or not. But among much of the post-tournament autopsy in the media, there was a clear realization that the Americans were only likely to get stronger in future competitions.
The average age of Team USA was 26.4 years, whereas the average age of the Europeans was 34.6 years. Moreover, the youthful American team had an average world ranking of 9th, the Europeans around 29th. It seems that the closest thing to a sure sports bet is saying that Team USA will triumph once again in 2023.
But the scary prospect (for Europe) is that there are more and more young Americans coming through the ranks. Below we look at five of those who should be in contention for Majors and Ryder Cup spots in the coming decade.
1. Matthew Wolff (22)
Everything is pointed to Wolf becoming one of the world's best golfers in the coming years. He turned pro in 2019 and soon added his first PGA Tour win. Last year, he managed to finish 2nd in the US Open and 4th in the PGA Championship. While he usually makes the headlines for his unorthodox swing, he is on the verge of breaking into the world's top ten. His pro career has only just begun, but expect things to get even better for Wolff.
2. Will Zalatoris (25)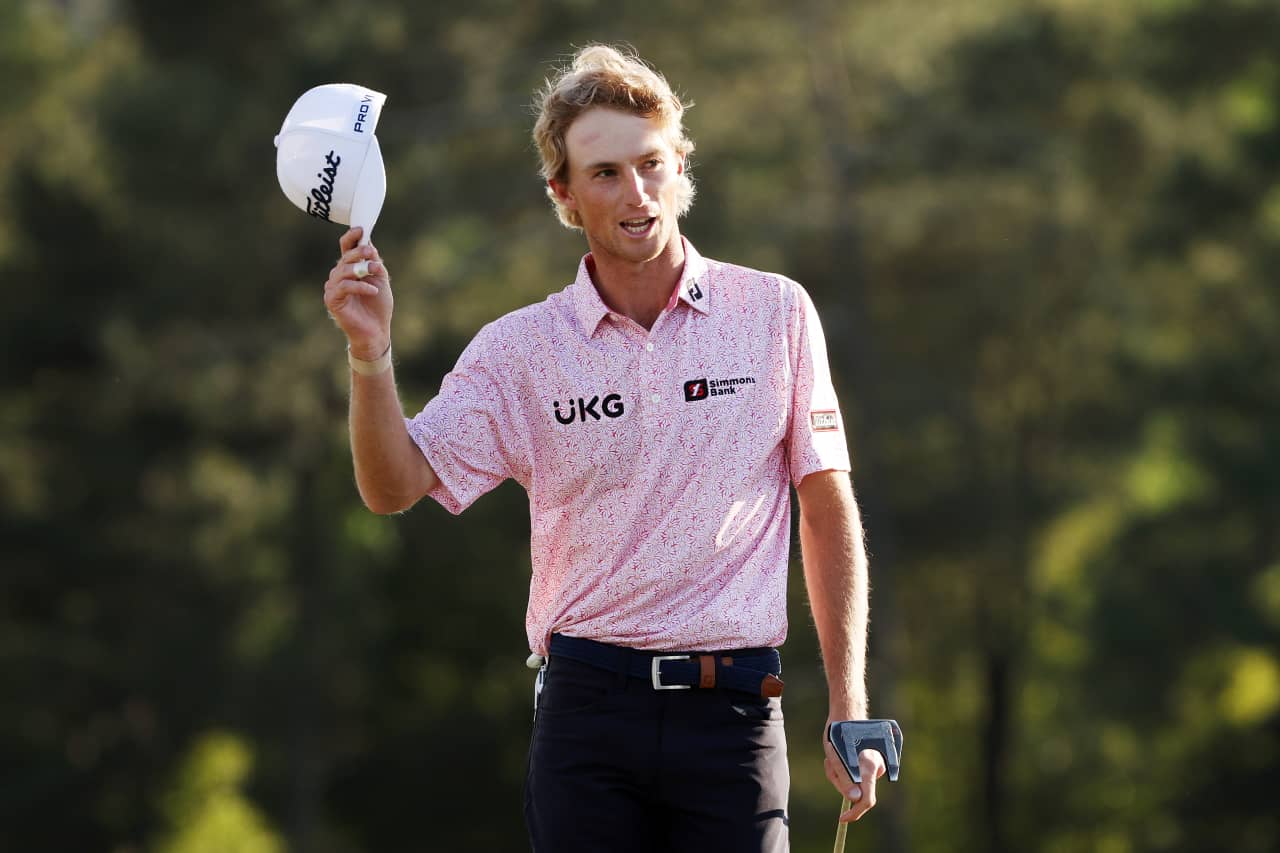 Being named PGA Rookie of the Year doesn't guarantee that a huge career awaits. For every Tiger Woods (won the award in 1996) or Jordan Spieth (2013), there's a Carlos Franco (1999) or John Huh (2012). Still, there's every reason to believe Zalatoris can be in the former category. He came within a stroke of winning the Masters in April and has top-10 finishes in two other Majors. Zalatoris needs to work a bit on his consistency and game management, but the talent is there.
3. Aaron Wise (25)
Another winner of the Rookie of the Year award, Wise's rise has not been as spectacular as Wolff or Zalatoris. In fact, the Rookie of the Year award, which Wise won in 2018, was seen as something of an albatross (excuse the pun) around his neck as he slipped outside of the world's top 200 not long after. However, Wise has got his game back in recent months and is back in the top 50. If he continues on the same trajectory, he will be in contention to add to his sole PGA Tour win (2018 AT&T) soon.
4. Maverick McNealy (25)
McNealy has yet to make an impression on the PGA Tour (although he has cracked the world's top 100 recently). But he has the goods to become one of the world's top golfers one day. McNealy was once considered the brightest prospect in US golf. As an amateur and college player, he matched records previously held by Tiger Woods. But now that his studies (and ambitions to enter business) seem to be out of the way, McNealy looks like he is going to concentrate on his golf. A big future awaits.
5. Sean Crocker (25)
Crocker was a two-time All American (given out to outstanding amateur players) in 2015 and 2017. He arguably has not yet delivered on his promise as of yet and has struggled a bit on the European Tour. However, we can see better consistency in his game. Expect a move back to the PGA Tour sooner rather than later. And from there, anything is possible.