An American professional wrestler and actress, Thea Megan Trinidad Büdgen, performs in WWE as Zelina Vega. She is part of Legado Del Fantasma and the Latino World Order on the SmackDown brand. Trinidad has held several championships, including the WWE Women's Tag Team Championship and the 2021 Queen's Crown tournament. She is one of three women to have won women's world tag team championships in both WWE and Impact Wrestling. Before joining WWE, Trinidad was known as Rosita in Total Nonstop Action Wrestling and worked for various independent promotions under her real name.
In 2017, Trinidad debuted on WWE's NXT brand as Zelina Vega, primarily serving as Andrade "Cien" Almas' manager. Though released from WWE in November 2020, she was re-signed within six months. Following her Queen's Crown tournament win, her ring name was changed to Queen Zelina. Apart from wrestling, Trinidad portrayed AJ Lee, a fellow wrestler, in the 2019 biographical film Fighting with My Family.
Bio/Wiki Table
| Information | Details |
| --- | --- |
| Full Name | Thea Megan Trinidad Büdgen |
| Ring Name | Zelina Vega |
| Age | 32 years old |
| Date of Birth | December 27, 1989 |
| Place of Birth | Queens, New York, United States |
| Profession | Professional wrestler, actress |
| Current Affiliation | WWE |
| Brand | SmackDown |
| Championships and Achievements | WWE Women's Tag Team Champion, 2021 Queen's Crown tournament winner, TNA Knockouts Tag Team Champion |
| Debut | 2010 |
| Famous for | Playing AJ Lee in the 2019 film Fighting with My Family |
Early Life
Thea Megan Trinidad, who is of Puerto Rican descent, was born on December 27, 1990, in Queens, New York City. Her father Michael and younger brother Timothy were both fans of professional wrestling and inspired her passion for the sport. Trinidad's parents separated when she was young, and her father tragically died in the September 11 attacks when she was only ten years old. Following her father's death, Trinidad's mother Monique Ferrer shared their story with StoryCorps, resulting in the creation of the short cartoon Always a Family in his honor.
Trinidad's father played a significant role in her decision to pursue a career in professional wrestling. In 2011, she appeared in the NBC special Children of 9/11, and she has also been involved in various charitable causes, such as Habitat for Humanity and Tuesday's Children, a non-profit organization that provides support to those impacted by terrorism and traumatic loss. Despite the tragic loss of her father, Trinidad's resilience and dedication to wrestling and community service are a testament to her strength and character.
Zelina Vega Parents
Thea Megan Trinidad's parents are Monique Ferrer and Michael Trinidad. She had a younger brother named Timothy Trinidad. Her parents divorced when she and her brother were young, but they remained friends. Unfortunately, her father was killed in the September 11 attacks when she was only 10 years old.
Zelina Vega Nationality & Ethnicity
Thea Megan Trinidad, better known as Zelina Vega, is an American professional wrestler and actress. She was born in Queens, New York City, to Puerto Rican parents. As a result, she identifies as a Puerto Rican American. Puerto Ricans have been American citizens since 1917, as the island is a U.S. territory. Despite this, Puerto Ricans still have a distinct cultural identity and consider themselves to be a separate nationality.
Zelina Vega Age
Queen Zelina, whose real name is Thea Megan Trinidad, was born on December 27, 1990. As of 2023, she is 32 years old. Trinidad was born and raised in the Queens borough of New York City and is of Puerto Rican descent. She grew up watching professional wrestling with her father and younger brother and was inspired by wrestlers such as Rey Mysterio and Lita.
Trinidad has been involved in various charitable causes throughout her career, including working with Tuesday's Children after Hurricane Katrina and serving as a counselor at a camp for children who lost parents in the September 11 attacks. Despite facing personal tragedy at a young age, Trinidad has used her experiences to inspire and give back to others.
Zelina Vega Height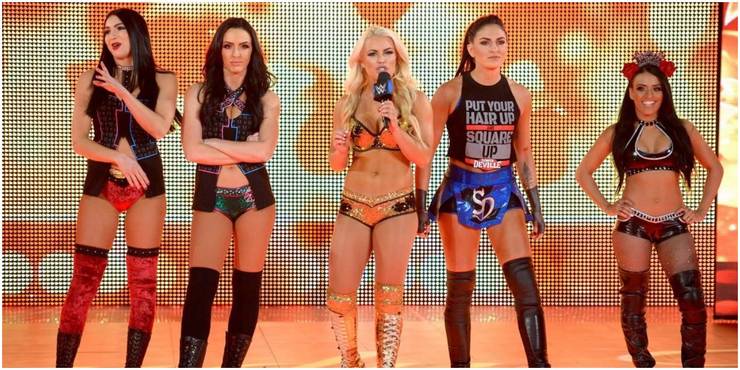 Zelina Vega's height may be smaller than many of her colleagues in WWE, but that hasn't stopped her from making a big impact in the ring. Standing at just 5 ft 1 in, she is one of the shortest members of the roster. When she returned to SmackDown in July 2021, her height was notable as she stood next to her fellow wrestlers. However, Vega's smaller stature has not hindered her in the ring, and she has proved herself to be a fierce competitor.
Professional Wrestling Career
Early career (2010–2011)
At age 17, Thea Megan Trinidad began her wrestling training and debuted as Divina Fly for National Wrestling Superstars (NWS) on February 20, 2010. She lost her debut match against Brittney Savage. She then appeared in Women Superstars Uncensored (WSU) under the same ring name and lost to Savage once again.
Trinidad later formed a tag team called The Fly Girls with Niya and competed for the WSU Tag Team Championships but lost to Cindy Rogers and Jana. On September 11, 2010, she won a match against Candy Cartwright with a Fly Cutter.
Total Nonstop Action Wrestling (2011–2013)
After a tryout match, Thea Trinidad signed a contract with Total Nonstop Action Wrestling (TNA) and debuted in 2011 as Rosita, the storyline cousin of Sarita. She won the TNA Knockouts Tag Team Championship with Sarita and proclaimed the start of a Mexican takeover of TNA. They successfully defended the title against The Beautiful People and Madison Rayne and Tara, but lost it to Ms. Tessmacher and Tara. They failed to recapture the championship twice before both Rosita and Sarita went inactive from TNA, effectively ending Mexican America. Trinidad's contract with TNA expired in 2013, and she parted ways with the promotion.
Independent Circuit (2011–2017)
In August 2011, Rosita traveled to Mexico and was trained by CMLL trainers before being offered a contract, which she could not sign due to TNA's working relationship with rival promotion AAA. She appeared on AAA's television program, promoting a storyline where wrestlers from TNA were invading the promotion. Rosita made her in-ring debut for Family Wrestling Entertainment (FWE) in May 2011, and on May 6, 2015, was announced as part of Global Force Wrestling (GFW) roster. She debuted for GFW in June 2015 and in July 2015 made her debut in Ring of Honor (ROH), managing Austin Aries. On September 2, 2016, she joined Shine Wrestling, and on September 20, 2016, she made her debut in World Wonder Ring Stardom.
WWE Career
Managerial role (2017–2020)
Zelina Vega participated in a WWE tryout on March 4, 2013, and made several appearances in the promotion in 2014, including as one of Adam Rose's "rosebuds." She signed a contract with WWE in June 2017 and began training at the WWE Performance Center.
Under the name Zelina Vega, she became the heel manager of Andrade "Cien" Almas in NXT. She accompanied Almas to a match against Drew McIntyre for the NXT Championship at NXT TakeOver: WarGames, where she interfered and performed a hurricanrana driver on McIntyre later in the match before Almas captured the title.
At Royal Rumble, Vega made her first main roster appearance, accompanying Almas in his entrance. She debuted for the SmackDown brand on May 15, 2018, accompanying Almas in a match against a local wrestler. On the September 14, 2020, edition of Raw, Vega appeared to end her association with her clients and initiated a feud with Asuka after confronting and interrupting her. The following week, Vega defeated Mickie James to earn a title match against Asuka for the Raw Women's Championship at Clash of Champions on September 27, which she lost via submission.
On November 13, 2020, Vega was released from her contract with WWE, reportedly due to her opposition to WWE "requiring talents to acquiesce control" of their accounts on third-party platforms.
Queen Zelina (2021–2022)
Zelina Vega returned to WWE in July 2021 and competed in the Women's Money in the Bank ladder match but failed to win. She was then drafted to the Raw brand as part of the 2021 Draft and won the Queen's Crown tournament, being crowned "Queen Zelina". Vega defeated Doudrop in a rematch to retain her title, and later teamed up with Carmella to win the WWE Women's Tag Team Championship. She entered the 2022 Royal Rumble match and was eliminated by Rhea Ripley. However, she suffered an in-ring injury in May that required surgery and put her out of action.
Legado Del Fantasma and Latino World Order (2022–present)
After a seven-month absence, Zelina Vega returned to SmackDown on October 7 and joined forces with Legado Del Fantasma to attack Hit Row. She competed in the Women's Royal Rumble match at #21 on January 28, 2023, eliminating Xia Li before being eliminated by Lacey Evans. On March 10, Vega turned face for the first time in six years by teaming up with Legado Del Fantasma to help Rey Mysterio against The Judgment Day. On the March 31 episode of SmackDown, Mysterio reformed the Latino World Order and invited Legado Del Fantasma to join as a token of gratitude for their assistance against Dominik and The Judgment Day.
Queen Zelina Husband
Queen Zelina married fellow WWE wrestler Malaki Black in 2018. Tom Budgen, which is real name of Malakai Black,  is a Dutch professional wrestler who now competes for All Elite Wrestling as Malakai Black. He is also famous for his tenure in WWE, where he wrestled as Aleister Black from 2017 until 2021.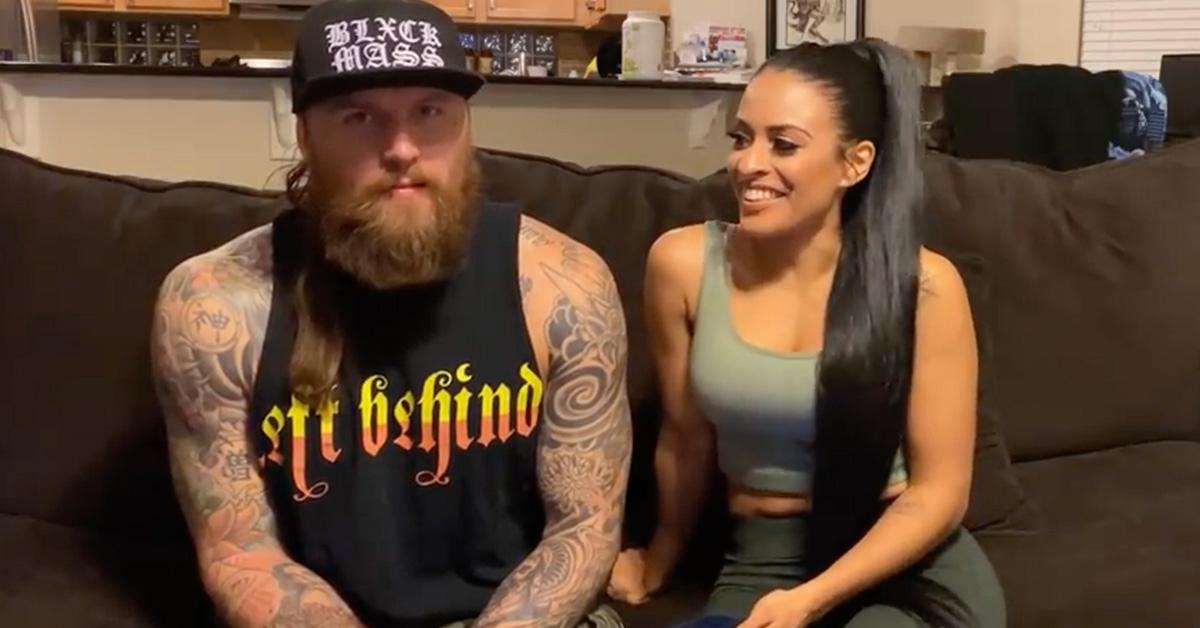 At the age of 17, Black made his debut. He is a fearsome attacker with a solid combat sports background, having studied kickboxing and the Indonesian martial art of Pencak Silat. He is well known for his tenure as Aleister Black in WWE. Black has worked for Big Japan Pro Wrestling, Combat Zone Wrestling, Evolve, and Pro Wrestling Guerrilla, among others. Since then, he has earned a reputation for himself in the international wrestling scene due to his unrivalled abilities.
Malakai weighs 98 kgs. Besides Malakai Black, his other names are Tommy End, The End, The Anti-Hero, The Dutch Destroyer, and Hellion.
Queen Zelina Action Figure
Action figures are scaled-down versions of your favourite characters. It might be any athlete, superhero, or cartoon character. You might have wanted to buy an action figure of that person or character as a fan. These are tiny statues of the characters that youngsters can play with. There are also more detailed and delicate action figurines on the market. These are the ones that should be displayed and not used for play.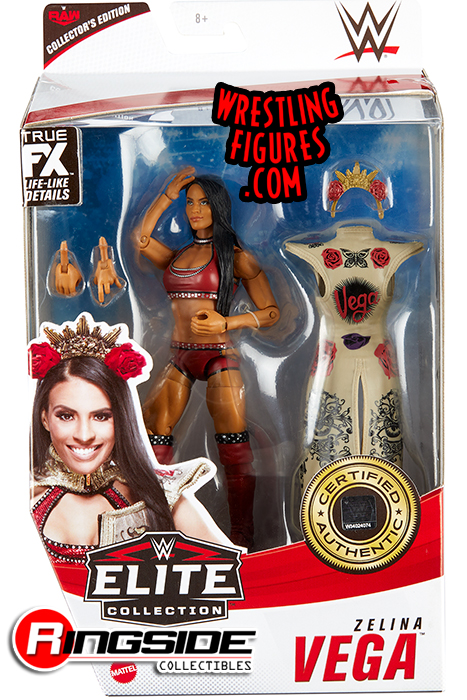 WWE action figurines are extremely popular among WWE fans. Fans of all ages enjoy owning a little figure resembling their favourite wrestler, particularly official ones, which simply completes the idea of owning the action figure at all.
You can find Queen Zelina and other WWE wrestlers' action figures from any major toy seller who has the right to produce these.
Queen Zelina Net Worth
Professional wrestling is one of the world's most popular sports. It is played in nearly every country and at nearly every major sporting event, such as the Olympics and the Commonwealth Games. As a result, professional wrestling is a hugely popular sport.
This is why they earn so much, especially WWE wrestlers. Divas and superstars make a lot of money and hence have an appreciably good net worth. Queen Zelina is now one of WWE's top stars, and her decade or so in the business has garnered her a sizable net worth. According to estimates, the WWE star has a net worth of $2 million. However, this should increase more as she is on a roll in 2021.
Legado Del Fantasma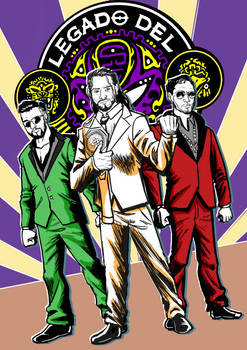 Legado Del Fantasma is a professional wrestling stable led by Santos Escobar that includes Joaquin Wilde, Cruz Del Toro, and Zelina Vega. They presently compete in WWE on the SmackDown brand. The mark's English translation of "LEGADO DEL FANTASMA" is "LEGACY OF GHOST." They made their debut on June 10, 2020.
Zelina Vega Return
In a recent social media post, WWE Superstar Zelina Vega provided an update on her long-awaited return.
Due to an injury, the first Queen's Crown champion has been out of play for several months. It was claimed that she underwent surgery and would return around Summerslam. Carmella, her previous tag team teammate, has also been injured and is presently rehabilitating.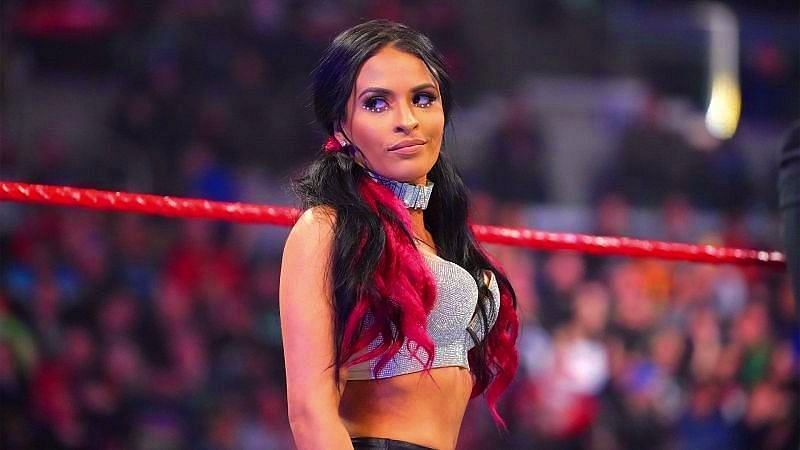 Zelina Vega recently turned to Twitter to thank her fans for their support. She also announced that she will be back at WWE shortly. "Thanks for being so supportive guys. I love and miss you all. I will be back soon, promise," she wrote.
Zelina Vega Instagram
Zelina Vega has wrestled under her true name Thea Trinidad in TNA (as "Rosita"), SHINE, and Ring of Honor before her successful run in WWE managing luchador heel Andrade, when she'll sneak in a well-timed Hurricanrana on Almas' opponents at ringside. She also played the part of AJ Lee in the Paige biography Fighting With My Family.
She's also a frequent Instagram user, with nearly 900,000 followers and over 1,600 posts. We've taken the liberty of showing you her finest posts because there are just too many to browse through.
She also has a presence on Twitter and regularly posts updates on that platform.
Queen Zelina FAQs
Is Zelina Vega Mexican?
Thea Megan Trinidad Büdgen was born on December 27, 1990, in the New York City borough of Queens. She is of Puerto Rican origin. Her ring name is Queen Zelina.
What happened to Zelina Vega?
According to a fresh rumour from PWInsider, Zelina Vega's sudden disappearance from WWE TV is due to an injury.
Who is the first Mexican wrestler in WWE?
Eddie Guerrero was the first Mexican wrestler from Mexican to play in WWE.
How tall is Alexa Bliss?
Alexa Bliss is 1.55 metres tall. She is a WWE wrestler.
How old is Alexa Bliss?
WWE Diva Alexa Bliss is 31 years old.