Cody Garrett Runnels Rhodes is a professional wrestler and actor from the United States. He is currently signed to WWE and works on the Raw brand. Rhodes is also well-known for his time as an executive vice president and the inaugural and three-time AEW TNT Champion in All Elite Wrestling.
Cody was born to Virgin Runnels, also famous as "The American Dream" Dusty Rhodes and his wife Michelle. From his father's first marriage, he has three siblings: a brother, Dustin, also known as Goldust, and two sisters, Teil Gergel and Kristin Ditto. He is the godson of Magnum T.A. and the nephew of former professional wrestlers Jerry Sags and Fred Ottman.
Cody had a successful high school wrestling career, finishing sixth in his division as a sophomore. He also won the Georgia state tournament in 2003 and was the senior year champion. He had intended to wrestle collegiality at Penn State University but instead chose to become a professional wrestler.
Cody Rhodes has several championships to his name. They are WWE Intercontinental Championship (2 times), WWE Tag Team Championship (3 times) with Drew McIntyre (1) and Goldust (2), World Tag Team Championship (3 times) with Hardcore Holly (1) and Ted DiBiase (2), WWE Tag Team Championship No. 1 Contender's Tournament (2012) with Damien Sandow, and Slammy Award (2 times)
Cody Rhodes Age
The American professional wrestler Cody Rhodes is 37 years old. He began his professional wrestling career in 2006 at the age of 21 with WWE and stayed there till 2016. Then he went on to play for several other wrestling promotions from 2017 until 2022. Again, in 2022, he returned to WWE and is currently wrestling for the promotion.
Cody Rhodes & His Wife Brandi Rhodes
Cody Rhodes married fellow professional wrestler Brandi Rhodes in September 2013. She is also a professional wrestler, ring announcer, model, entrepreneur, civil rights activist, and television personality. She was also the Chief Brand Officer of All Elite Wrestling (AEW), where she wrestled.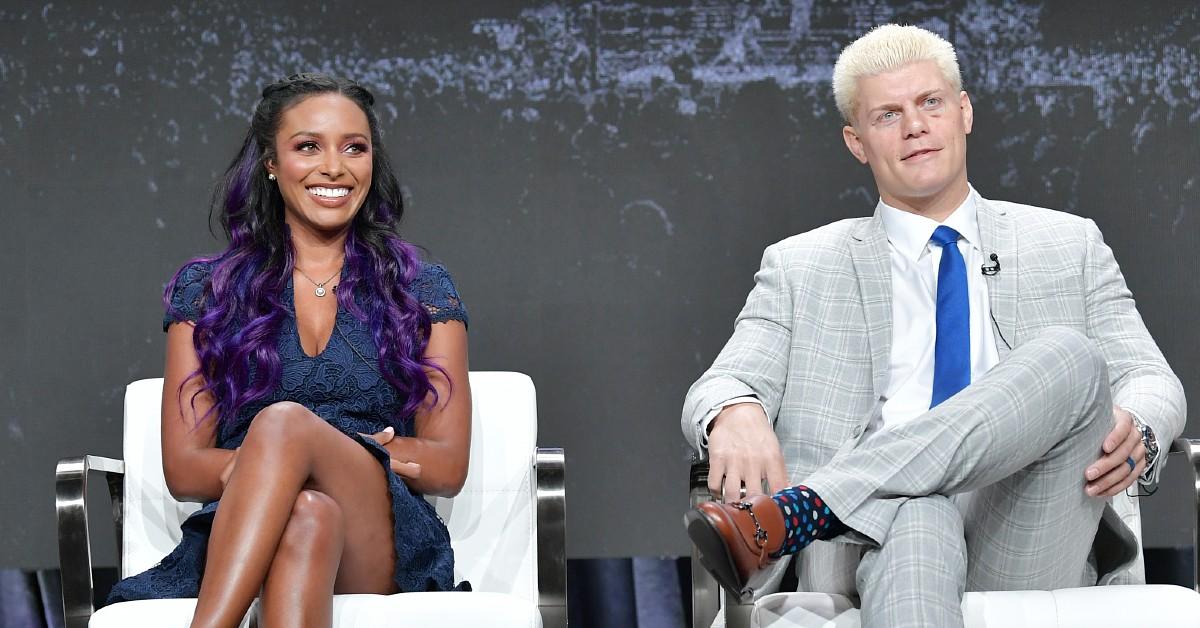 Brandi is a professional wrestler, ring announcer, model, entrepreneur, civil rights activist, and television personality. She began her wrestling career with WWE, where she was assigned to Florida Championship Wrestling. She was also a cast member on the E! reality show WAGS Atlanta. Brandi is a news anchor and a figure skater too. She also served as AEW's Chief Brand Officer.
Brandi has appeared in commercials for Budweiser, Maxim, and KFC. She has launched her own swimwear line, "Confection Swimwear." Brandi is famous for being the first African woman to work as a ring announcer.
The couple has one child together. Moreover, Brandi Rhodes is also the cousin of the American professional wrestler Schuyler Andrews. In the ring, Schuyler Andrews goes by the name Scorpion Sky.
Cody Rhodes Net Worth
Celebrities earn a lot of money these days, whether they are social media influencers or grade-A actors. When it comes to popular sports like professional wrestling and promotions like WWE and Impact Wrestling, the wrestlers featured there are not your typical social media celebrity. They make a name for themselves through years of hard work, training, and life-threatening situations.
Cody Rhodes has left an indelible mark on professional wrestling fans during his 16-year professional career. Cody Rhodes' net worth is expected to be around $4 million in 2022. He is a very popular name in the wrestling industry. Cody is also the executive vice president of AEW, which is the acronym for All Elite Wrestling.
All Elite Wrestling
All Elite Wrestling is a wrestling promotion that debuted on Being The Elite on January 1, 2019. AEW Wrestling is owned by Pakistani-American entrepreneur Shahid Khan and his son, Tony Khan. They are also involved in a number of other sporting ventures, including Fulham F.C., an English Premier League football club, and the Jacksonville Jaguars, an American football team that competes in the National Football League (NFL). Tony Khan and his father, Shahid Khan, backed All Elite Wrestling with a $100 million investment. Tony Khan has been a fan of professional wrestling his entire life.
AEW is widely famous as one of the best pro wrestling rosters today. From Chris Jericho and Jon Moxley to Kenny Omega and CM Punk, All Elite Wrestling currently has a slew of high-profile superstars on its roster, which is constantly growing. Bryan Danielson, Hangman Page, Adam Cole, Keith Lee, Samoa Joe, Eddie Kingston, pro-wrestling legend Sting, and many more legends are also on the roster.
All Elite Wrestling has hired WWE legend, Billy Gunn, as a producer, and Chris Harrington as the head of business development. Cody Rhodes also joined the promotion as an executive vice president.
Cody Rhodes Movies
The American professional wrestler Cody Rhodes has worked in some movies too besides wrestling. In 2016, he acted in the movie Scooby-Doo! and WWE: Curse of the Speed Demon as Star Dust. He again played the role of Star Dust in 2017 in the movie The Jetsons & WWE: Robo-WrestleMania!.
He has appeared on several television shows and web series also, like The Tonight Show, Warehouse 13, Surprise Surprise, Arrow, WAGS-Atlantica, and Rhodes to the Top among others.
Cody Rhodes Injury Update
WWE superstar Cody Rhodes has provided an update on his recovery. He admitted that it hasn't been easy. Rhodes has been sidelined since June. "The American Nightmare" had surgery to repair a torn pectoral tendon. His most recent match was at Hell in a Cell, where he defeated Seth Rollins.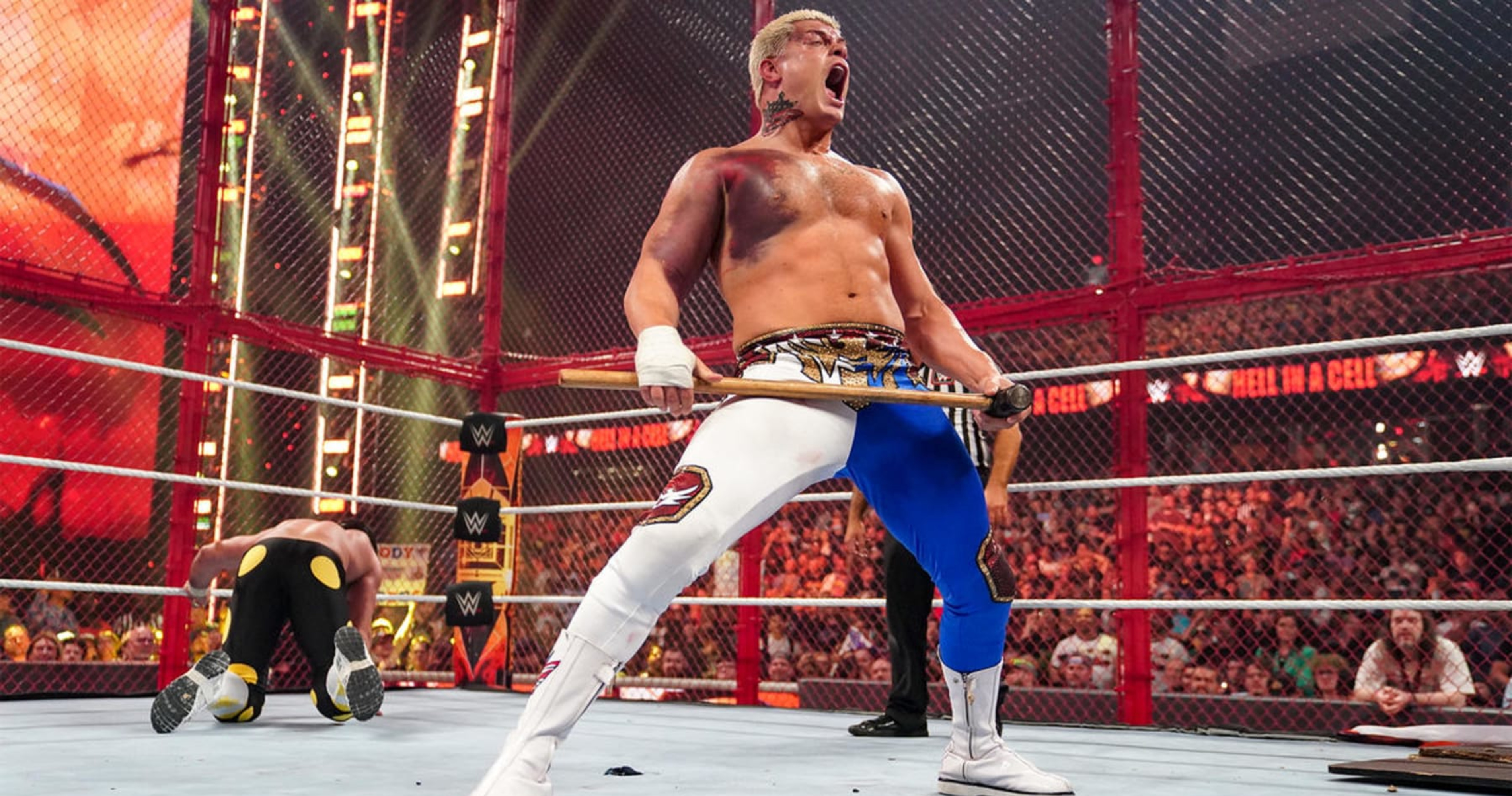 Rhodes responded to a question about his recovery in a recent Twitter post. In doing so, he made it clear that the process had not been smooth and easy. He wrote "It's fn' awful," Rhodes admitted. "Everyday we dig into the muscle, then I scream, half the time I spot a tear flowing. It's a near impossible task getting a body part that had been shredded to 100 percent … or hell even 90 percent. But on the worst of days. I have the best reason to not tap out." With this post, he added a picture of him with his wife Brandi and their daughter.
WWE RAW
RAW is one of the two main brands of the World Wrestling Entertainment promotion. It was established on March 25, 2002. WWE divides its roster into brands. Each brand's wrestlers must compete on a weekly basis. RAW wrestlers appear on the show Monday Night RAW, or simply RAW, every Monday. WWE briefly discontinued this brand from 2011 to 2016 before reintroducing it. When RAW returned in 2016, WWE owner Vince McMahon appointed Stephanie McMahon as commissioner.
RAW was born out of WWE's (then WWF) brand extension process. Due to a large number of wrestlers under its brand, WWE was forced to split its roster. This happened when WWE bought out its two main rivals, World Championship Wrestling (WCW) and Extreme Championship Wrestling (ECW) (ECW). As a result, the WWE roster more than doubled, making it impossible to house all professional wrestlers under a single brand.
WWE Raw is home to some of the best and most successful WWE wrestlers. Some of those in its current roster are AJ Styles, Cody Rhodes, Randy Orton, Alexa Bliss, and Becky Lynch.
Cody Rhodes Injury
Cody Rhodes injured his pec earlier this year while training. He wrestled with a torn muscle against Seth Rollins at the Hell in a Cell PPV event. Rhodes was written off television after Rollins viciously attacked him from behind on the Raw following the PPV event.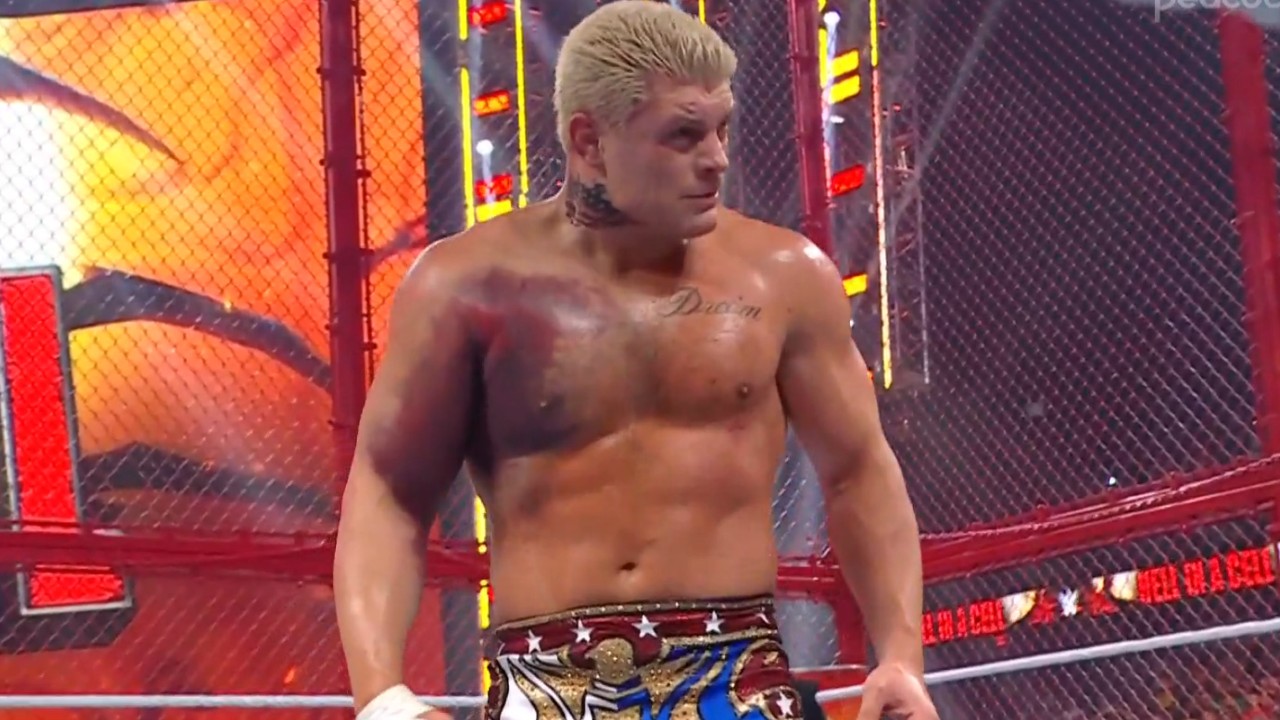 Rhodes made his WWE debut at WrestleMania in April 2022. His approximate recovery time when he left the company for surgery was nine months. He has updated his fans with the progress on Twitter. He said the process was not easy and he had to go through a lot of pain.
Cody Rhodes Return
In the Wrestling Observer Newsletter, Dave Meltzer reports that Rhodes is making good progress in his recovery from the torn pectoral he suffered prior to wrestling Seth Rollins at Hell In A Cell 2022. Since being sidelined in June, the former AEW star has been working with "top trainers" to gain size and reach a healthy 240lbs.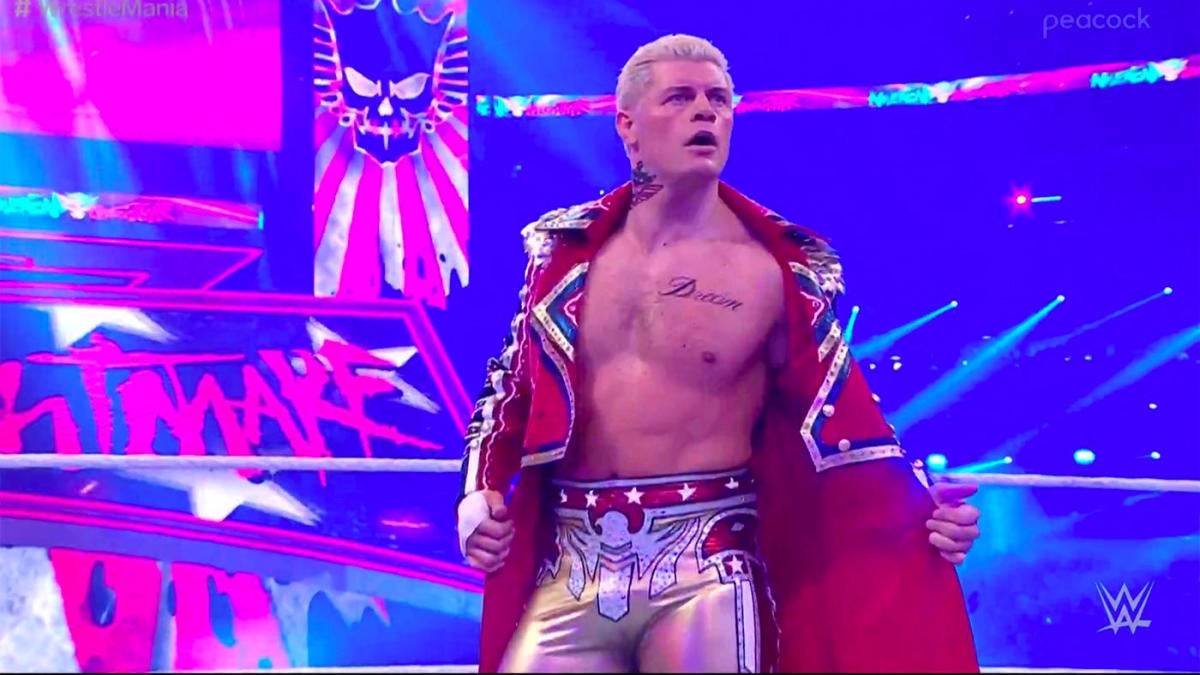 Cody's ability to train and lift weights is already "back to normal." Despite this, there is no word on when he will be back in action. WWE may choose to keep this as a surprise.
Royal Rumble 2023
After various vignettes documented his recovery from injury, on the January 16 episode of Raw, Rhodes announced he would return to competition in the men's Royal Rumble match at Royal Rumble on January 28. Cody Rhodes entered at number 30 in the Royal Rumble match, last eliminating Gunther to win the match. With this, Rhodes became one of 5 men to win the Royal Rumble from the 30th spot, others being the Undertaker in 2007, John Cena in 2008, Triple H in 2016 and Brock Lesnar in 2022.
Cody Rhodes FAQs
What was Cody Rhodes injury?
Cody Rhodes suffered from a torn pectoral muscle. For this, he had to take a break from wrestling and undergo professional treatment.
Will Cody Rhodes return to WWE?
People expect that Cody Rhodes will come back to WWE in January 2023.
What did Seth Rollins do to Cody Rhodes?
Seth Rollins attacked Cody Rhodes with a sledgehammer. This made his injury worse.
Does WWE own AEW?
Pakistani-American businessman Shahid Khan and his son Tony Khan own AEW.
Is Randy Orton coming back?
Randy Orton has been out of action since May. People do not expect him to return anytime soon.