Born on January 12, 1991, Victoria González, also known as Raquel Rodriguez, has carved a name for herself in professional wrestling. She followed her father, Rick González, into the wrestling world. She started her career in June 2016 on the independent circuit. By October, WWE had signed her. She debuted in NXT, WWE's developmental brand, in early 2017.
Over the years, she changed her ring name a few times. She first performed as Reina González and later became Raquel Rodriguez in 2020. She and her tag team partner, Dakota Kai, won the first Women's Dusty Rhodes Tag Team Classic in 2021. They also became the first NXT Women's Tag Team Champions. In 2022, they won the title again, tying the record for most reigns.
In April 2022, WWE moved her to its main roster on SmackDown. She later transferred to the Raw brand. She won the WWE Women's Tag Team Championship with Aliyah once and with Liv Morgan twice.
Rodriguez has also shown her emotional depth. She has been in some of the most significant matches of her career, including a challenge for the RAW Women's Championship. She had an intense rivalry with Rhea Ripley. Rodriguez has also paid heartfelt tributes to colleagues who have passed away.
With her mix of power, skill, and emotional intelligence, Rodriguez is a rising WWE star. She has won multiple championships and has a compassionate side as well. She's a wrestler who commands attention and seems poised for even greater success.
Raquel Rodriguez Biography/Wiki
| | |
| --- | --- |
| Birth name | Victoria González |
| Born | January 12, 1991 (age 32), La Feria, Texas, U.S. |
| Ring name(s) | Raquel González, Raquel Rodriguez, Reina González, Victoria González |
| Billed height | 6 ft 0 in (183 cm) |
| Billed weight | 178 lb (81 kg) |
| Billed from | Rio Grande Valley, Texas |
| Trained by | George de la Isla, Richard Aleman, Ben Galvan, WWE Performance Center |
| Debut | June 3, 2016 |
Young & Early Life
Raquel Rodriguez was born on January 12, 1991, in La Feria, Texas, United States of America. She was raised in a family with a deep love for wrestling, as her father Rick González was also a professional wrestler. Raquel Rodriguez grew up watching her father perform in the ring and was fascinated by the athleticism and showmanship of the sport.
In addition to wrestling, Raquel Rodriguez was also a talented athlete in other sports. She played basketball in high school and was part of the team that won the state championship. Her athleticism and competitive nature served as a foundation for her future career in wrestling.
After finishing high school, Raquel Rodriguez pursued a degree in education and kinesiology at Texas A&M University-Kingsville. However, her passion for wrestling never waned, and she continued to train in the ring during her college years. After graduating, Raquel decided to pursue wrestling as a full-time career and began training at the WWE Performance Center in Orlando, Florida.
Raquel Rodriguez Parents & Siblings
Raquel Rodriguez, born Victoria González, comes from a wrestling family. Her father, Rick Gonzalez, was a professional wrestler known by the ring name Desperado. Her mother's name is Lucy Gonzalez. Following in her father's footsteps, Raquel embarked on a wrestling career, making her a second-generation professional wrestler.
Raquel Rodriguez Nationality & Ethnicity
Born in La Feria, Texas, Raquel Rodriguez is an American citizen. However, her roots trace back to Mexico, making her of Mexican descent. This blend of American nationality and Latina ethnicity adds a unique flavor to her wrestling persona.
Raquel Rodriguez Age
As of 2023, Raquel Rodriguez is 32 years old. She was born on January 12, 1991, and began her wrestling career with WWE in 2017, when she was 25 years old. Her age and experience make her one of the seasoned athletes in the WWE women's division.
Raquel Rodriguez Height
Standing tall at 6 feet (183 cm), Raquel Rodriguez is one of the tallest female wrestlers in WWE today. Her height gives her a significant advantage in the ring, allowing her to dominate her opponents with ease.
Raquel Rodriguez Weight
Raquel Rodriguez weighs approximately 178 pounds (81 kg). Her weight complements her height, giving her a balanced and powerful physique. This combination of height and weight makes her a formidable opponent in the wrestling ring.
Raquel Rodriguez Physical Appearance & Body Measurements
Raquel Rodriguez boasts a toned and muscular physique, weighing around 80 kilograms or 178 pounds. Her body measurements include a height of 6 feet and 0 inches (183 cm). This well-balanced physical condition provides her with the perfect blend of strength and agility, making her a standout performer in WWE.
Raquel Rodriguez WWE Career
Early appearances (2016–2018)
In 2016, reports emerged that Victoria González, known as Raquel González, had signed with WWE and began training at the WWE Performance Center. She made her debut in January 2017 at an NXT live event but was unsuccessful in winning a 12-woman battle royal. González then appeared on the May 3 episode of NXT, where she was eliminated in a battle royal to determine the #1 contender for the NXT Women's Championship. She competed under the name Reina González in the inaugural Mae Young Classic tournament in 2017, where she was eliminated in the first round by Nicole Savoy. In 2018, she participated in the tournament again but was eliminated in the first round by Kacy Catanzaro.
Alliance with Dakota Kai (2020–2021)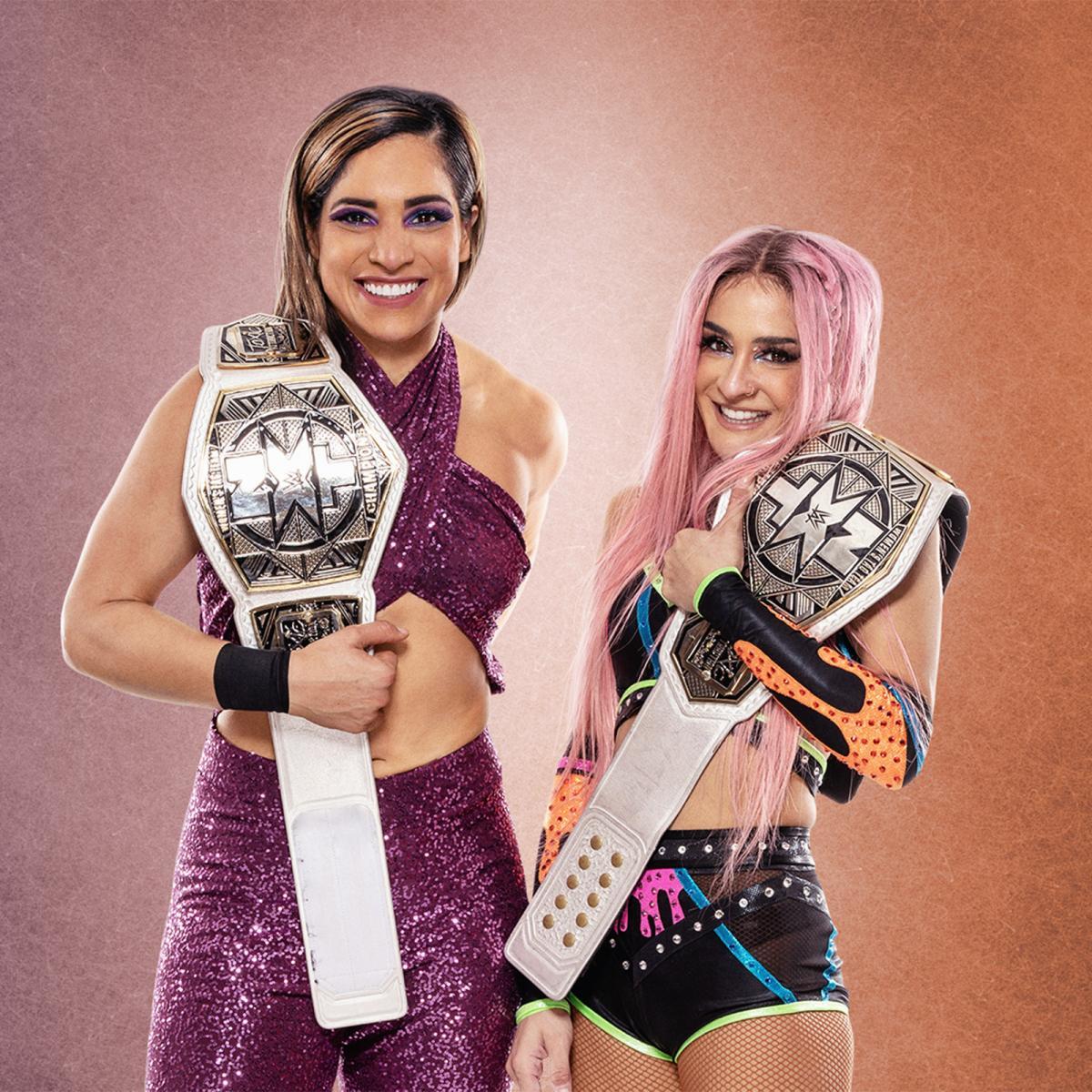 Raquel González interfered in a street fight between Dakota Kai and Tegan Nox at NXT TakeOver: Portland on February 16, 2020, which established her as a heel. She then served as Kai's bodyguard and helped her win matches. González had her first pay-per-view match at TakeOver: In Your House on June 7, 2020, where she and Kai lost to Mia Yim, Tegan Nox, and Shotzi Blackheart. She returned on August 19 to attack NXT Women's Champion Io Shirai, sparking a rivalry with Rhea Ripley after Kai lost to Shirai at NXT TakeOver XXX.
Raquel González faced Rhea Ripley in a match on October 28, 2020, at Halloween Havoc, but was defeated. In November, González teamed up with Dakota Kai, Candice LeRae, and Toni Storm, leading to a WarGames match against Blackheart, Ember Moon, Io Shirai, and Ripley on December 6, 2020, at NXT TakeOver: WarGames. González pinned Shirai, securing the win for her team. On January 6, 2021, at New Year's Evil, González defeated Ripley in a Last Woman Standing match, effectively ending their feud.
Kai and González emerged victorious in the Women's Dusty Rhodes Tag Team Classic, defeating three teams on their way to the championship. This earned them a shot at the WWE Women's Tag Team Championship against Nia Jax and Shayna Baszler on March 3, but controversy arose as Jax and Baszler retained the titles despite Baszler submitting Kai who was not the legal participant at the time.
Despite the setback, Kai and González were crowned the first-ever NXT Women's Tag Team Champions. However, their reign was cut short as they lost the titles to Blackheart and Moon just 56 minutes later. Nonetheless, Kai and González remain a dominant team in the NXT Women's Division, and their fans can anticipate their future performances together.
NXT Women's Champion (2021–2022)
González won the NXT Women's Championship on April 7, 2021, at NXT TakeOver: Stand & Deliver, defeating Io Shirai. She successfully defended her title against Mercedes Martinez on the May 11 episode of NXT and against Ember Moon at NXT TakeOver: In Your House on June 13. On the July 27 episode of NXT, González was attacked by Dakota Kai, ending their partnership and turning González face. This led to a title match between the two at NXT TakeOver 36 on August 22, which González won and was then confronted by Kay Lee Ray.
González was attacked by Toxic Attraction on the September 28 episode of NXT after retaining her title against Franky Monet. She then lost the NXT Women's Championship to Mandy Rose in a Trick or Street Fight due to Kai's interference at Halloween Havoc on October 26. At WarGames on December 5, González, Cora Jade, Io Shirai, and Kay Lee Ray defeated Kai and Toxic Attraction in a WarGames match. At New Year's Evil on January 4, 2022, González failed to regain the title in a triple threat match.
González teamed up with Jade in the Women's Dusty Rhodes Tag Team Classic, defeating Valentina Feroz & Yulisa Leon in the first round but losing to Kai and Wendy Choo in the semi-finals on March 8 at Roadblock. On the March 29 episode of NXT, after Kai attacked Toxic Attraction, González made her return to assist Kai. They won the NXT Women's Tag Team Championship from Gigi Dolin and Jacy Jayne on the pre-show of NXT Stand & Deliver on April 2, but lost the titles back to Toxic Attraction on the following episode of NXT due to Rose's interference.
WWE Women's Tag Team Champion (2022–present)
Raquel Rodriguez made a splash in her main roster debut on the April 8 episode of SmackDown. She first appeared in a backstage segment and later made her in-ring debut on April 29, defeating local competitor Cat Cardoza. She even answered Ronda Rousey's open challenge for the SmackDown Women's Championship but came up short.
Rodriguez qualified for the Money in the Bank ladder match by defeating Shayna Baszler on June 17. Although she didn't win the ladder match, she soon found success in the tag team division. Partnering with Aliyah, the duo won the WWE Women's Tag Team Championships, making Rodriguez the first woman to hold NXT Women's, NXT, and WWE Women's Tag Team titles.
In 2023, Rodriguez participated in her first Royal Rumble match and made a significant impact. She eliminated several competitors before Rhea Ripley ousted her. At WrestleMania 39, she teamed with Liv Morgan in a fatal four-way tag team match, which Ronda Rousey and Shayna Baszler won.
Draft to Raw and Tag Team Turmoil
The 2023 WWE Draft saw Rodriguez moving to the Raw brand. She and Morgan had to vacate their tag titles due to Morgan's injury. Rodriguez then teamed with Shotzi but failed to win the vacant titles. She also lost a Money in the Bank qualifying match due to disqualification when Becky Lynch interfered.
Rodriguez regained the WWE Women's Tag Team Championships with Morgan at Money in the Bank, becoming the most decorated women's tag team champion in WWE history. However, an attack from Rhea Ripley led to a knee injury and the loss of their titles.
After getting medically cleared, Rodriguez returned to the ring to attack Ripley. She announced that she would face Ripley for the Women's World Championship at Payback, setting the stage for an intense rivalry.
Raquel Rodriguez Boyfriend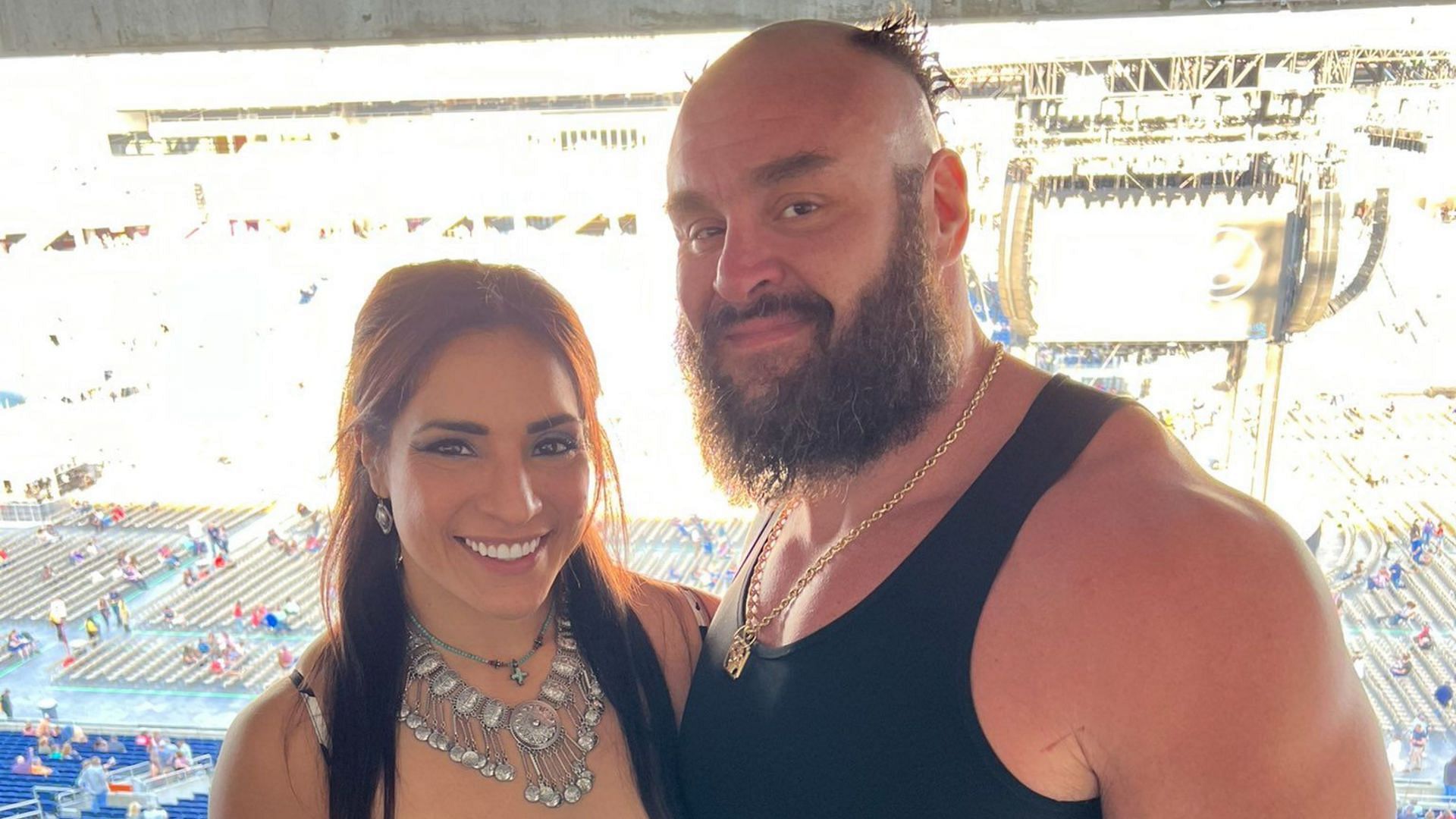 Raquel Rodriguez, the WWE superstar, was in a relationship with former Universal Champion Braun Strowman. The two had been friends for a long time before taking their relationship to the next level. However, recent reports suggest that the couple may have parted ways, fueling breakup rumors.
Raquel Rodriguez Husband
As of now, Raquel Rodriguez is not married. While she was engaged to Braun Strowman, the couple has not exchanged wedding vows. This leaves her without a husband at the moment, focusing solely on her wrestling career.
Raquel Rodriguez Relationship Status
Rodriguez's relationship status is currently a topic of discussion among fans and the media. While she was in a relationship with Braun Strowman, recent updates hint at a possible breakup. Her social media profiles do not feature any romantic posts, adding to the speculation that she is currently single.
Raquel Rodriguez Children
Rodriguez does not have any children as she is not married. However, she is a proud aunt to her niece, Willow, who was born on October 8, 2018, in Texas. Her focus remains on her wrestling career, and there is no news about her planning to start a family anytime soon.
Raquel Rodriguez Dating
Rodriguez's dating life has been under the spotlight, especially due to her relationship with Braun Strowman. The couple started dating in 2022 but reportedly parted ways recently. As of 2023, there is no confirmation about her dating anyone else, making her possibly single at the moment.
Raquel Rodriguez Salary, Earnings & Net Worth 2023

As of 2023, Raquel Rodriguez, also known as Victoria Gonzalez, has made significant strides not only in her wrestling career but also in her financial standing. According to multiple sources, her annual salary from WWE stands at around $200,000. This figure likely includes her base salary, bonuses, and additional earnings from merchandise and pay-per-view events.
When it comes to her net worth, estimates vary but generally fall within the range of $500,000 to $700,000. This net worth encompasses her earnings from WWE, as well as other potential income streams like endorsements and personal appearances. It's worth noting that these figures are approximate and subject to change, especially given her rising status within WWE.
Raquel Rodriguez Instagram
Although Raquel Rodriguez is on Instagram, finding her can be a little challenging as she doesn't use "Rodriguez" in her name. Instead, you can locate her by searching for her username, @raquelwwe. With a massive following of 650k, she only follows 1279 people and is an enthusiastic poster, with over 1100 posts and frequently updated stories.
You can call her Instagram feed to be a real hot mess. Her Instagram feed is quite diverse, featuring pictures from her performances, photoshoots, personal life, and even a steamy selfie or two, which she shares privately. In addition to her own photos, she also shares images of her family and friends, making her feed wholesome and relatable.
Raquel Rodriguez Twitter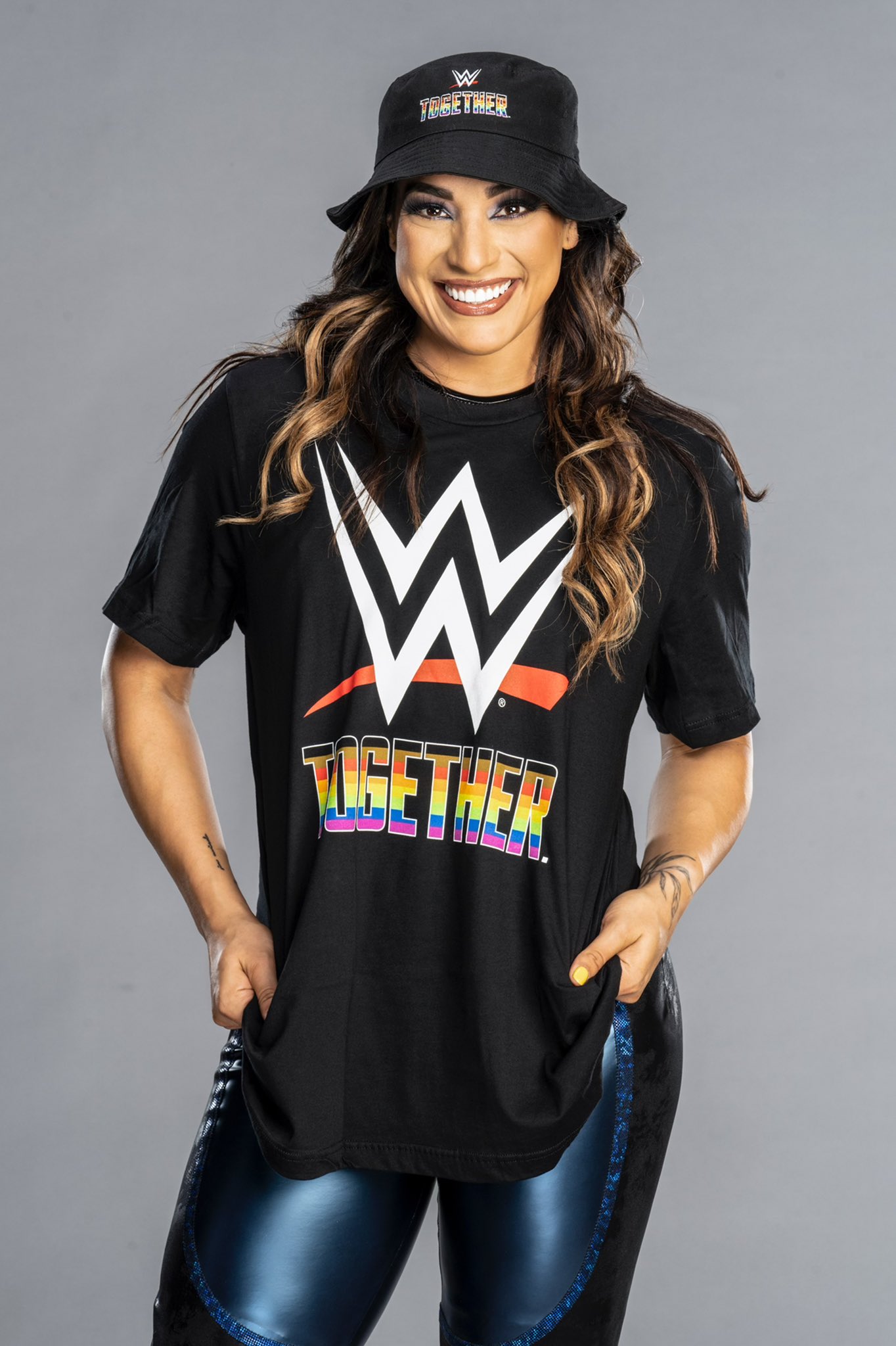 Raquel Rodriguez is active on Twitter, with the username @RaquelWWE since 2009, and has a following of 186.5k. However, unlike her personal life, which is more evident on her Instagram feed, she mostly retweets and shares WWE content, and tweets very little herself.
Raquel Rodriguez FAQs
How tall is Raquel Rodriguez?
Raquel Rodriguez's height is impressive, standing at 1.83m or 6 feet tall, which is considerably above the average height for women. Her height has likely contributed to her athletic abilities, making her a formidable competitor in the ring. Additionally, her height can also serve as an inspiration to women who may feel insecure about their height, showing that it is possible to embrace and even excel with a taller stature.
Is Raquel Rodriguez Mexican?
That is correct, Raquel Rodriguez is an American of Mexican descent, which makes her a Latina. She was born and raised in Texas, USA, and is proud of her cultural heritage. As a prominent wrestler in WWE, she represents and celebrates her Mexican roots, while also embracing her American identity.
How old is WWE Raquel Rodriguez?
Raquel Rodriguez was born on January 12, 1991, which makes her 32 years old as of 2023. She began her career with WWE in 2017 when she was 25 years old and has since had a successful career spanning over 6 years.
What is Raquel Gonzalez's real name?
Yes, that is correct. Raquel Gonzalez's birth name is Victoria Gonzalez, and she uses the ring name Raquel Rodriguez (formerly known as Raquel Gonzalez) in the WWE. It's not uncommon for professional wrestlers to use a different name for their in-ring persona, and Raquel's case is no exception.
What is Raquel Rodriguez's signature move?
Raquel Rodriguez is a versatile wrestler and has showcased her skills in various moves and techniques inside the ring. However, she is particularly known for her signature move, the Tejana Bomb. With her strength, power, and determination, she executes the move with finesse and has left many opponents defeated in the ring. This move has become synonymous with her wrestling style and has become a fan favorite.
What nationality is Raquel Rodriguez?
Raquel Rodriguez is of Mexican descent, making her a Latina, but she was born in La Feria, Texas, which makes her an American citizen. As a result, her nationality is American.
Who trained Raquel Gonzalez?
Raquel Rodriguez's father is the famous wrestler of his time, Rick Gonzalez, and he gave her initial training. However, her trainer for WWE was Rudy Boy Gonzalez. She utilizes either the tequila shot move or the One-armed powerbomb as her finisher in matches.
Is Raquel Gonzalez in a relationship?
Raquel Rodriguez is currently in a relationship with Adam Scherr, who is widely known by his ring name Braun Strowman from his time in the WWE. The couple has been together for a while now and has publicly acknowledged their relationship, with both appearing to be content and happy together.