One of the biggest debates among sports fans is whether certain games or pastimes are genuine sports in the truest sense of the word. It's caused consternation worldwide in the case of some examples.
Below, we're going to delve into a quartet of games that have secured formal classification as sports even though some may still view them on a different level to major league sports like football and hockey.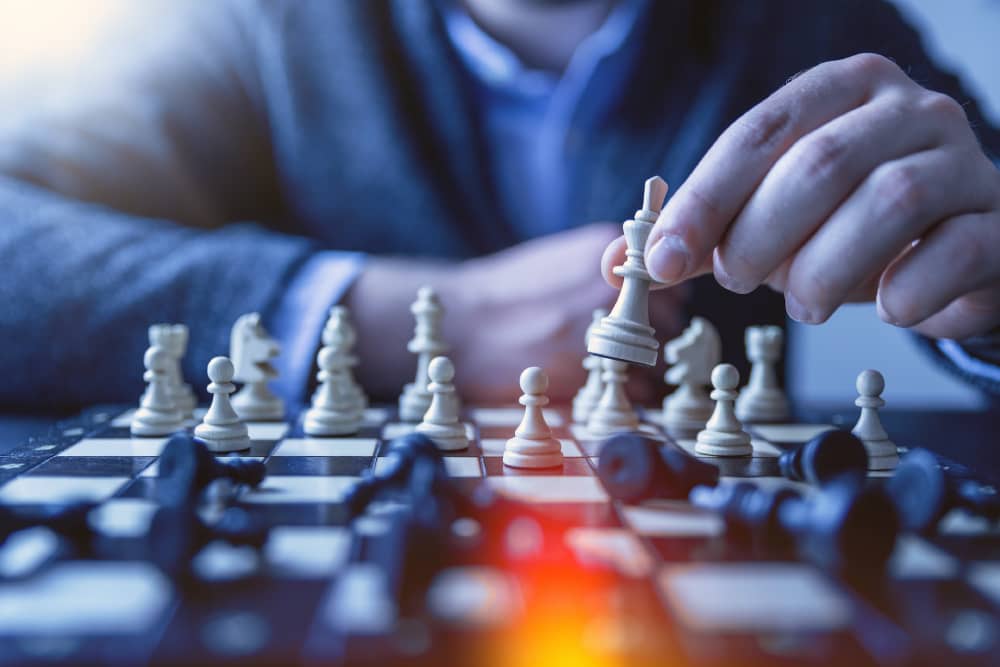 Darts
Although darts used to be considered a pastime enjoyed by people in bars and public houses, this throwing game has evolved into a global sport. The likes of the UK, Netherlands, Germany, Belgium, and the United States have all formally recognized darts as an official sport. Most sports require physical exertion and skill and darts deliver both of these in spades. Serious darts players will practice throwing darts for several hours a day and in big tournaments can throw for well over an hour per game in the largest events.
Speaking of skill level, darts players make the sport look easy, but throwing around 8 feet away from the target is by no means a simple task. It requires exceptional vision and muscle memory.
From a purely competitive perspective, darts has plenty of events led by two professional Darts organizations – the Professional Darts Corporation (PDC) and the British Darts Organization (BDO). The most prestigious is the PDC World Darts Championship staged annually in December.
There's also the Premier League Darts event, which brings together eight of the world's best and most in-form professional darts players. This event underlines just how big darts has grown as a sport, with upwards of $1.28 million in prize money available. Just for participating in the group stage, players receive $77,000, while the winner of the event outright gets a cool $352,000.
Poker
Poker is another pastime that people often question as a sport. Nevertheless, a sport is an activity involving physical exertion and skill to compete against others for the purpose of entertainment. Sure, poker players are by no means as athletic and physical as an NFL wide receiver or an NBA center, but they are certainly as skillful in their own way. A 12-hour grind at a multi-table poker tournament also requires mental fortitude which can take its toll on your body, so it's understandable that poker at the elite level is now deemed a competitive sport.
If land-based poker pros are deemed sportspeople, then surely online poker players should be considered professional Esports athletes too. There is a distinct overlap between online poker and competitive video gaming within the Esports scene. In many ways, online poker players exert no less physical strain than their Esports counterparts, and they display similar levels of skill in their respective niches. It explains why some Esports players have gone on to become professional poker players due to the crossover in attributes required.
From a pure prize money perspective, just like darts, poker is definitely a credible sport. The World Series of Poker (WSOP) is a cluster of events staged every summer, proving tens of millions of dollars in prize money. The WSOP Main Event alone carries a prize purse of more than $93 million, with the winner bagging $12.1 million in 2023's Main Event.
Pool
Pool is a cue-based pursuit that's now classified as a sport rather than a game. If you're a UK reader, the likelihood is you'll know of English Pool with yellow and red balls and then the black ball. If you're reading in North America, the chances are you'll know American Pool with numbered balls with spots and stripes, along with the black ball. Either way, pool – also known as billiards – is a sport under today's definition.
That's because pool players rely heavily on physical attributes to defeat their opponents. Pool demands immense levels of muscle memory, as well as reflexes and vision, to find the right angle for each shot played.
Pool is a globally recognized sport across all its variations, including eight and nine-ball pool. In many ways, if snooker can be labeled a sport, why not pool? There's very little difference between the two from a physical and mechanical standpoint.
Pool is so much more than a bar game. The International World Games Association officially deems it to be a sport. Pool also happens to have some of the most competitive sporting events. The Mosconi Cup is a nine-ball poll tournament that is as fiercely contested as the Ryder Cup in golf. Founded in 1994, the Mosconi Cup features teams from Europe and the USA who compete against one another yearly to try and win the coveted Mosconi Cup.
Chess
We may have left the most contentious one for last, but chess is classified as a sport, not least by the International Olympic Committee (IOC). In fact, the IOC includes chess in the World Mind Sports Games, reinforcing the skill required to become a successful chess player. Most sports have dedicated codes of conduct and chess is no exception. For example, there's the touch-move rule which guards against cheating, which is so important to the integrity of chess.
Chess is also one of the most mentally stimulating and draining sports on the planet. Successful chess players have to think multiple moves ahead to weigh up the options and decide the most beneficial move. In fact, the cerebral power required is on par with the physical strain of conventional sports like soccer and American Football.
Competition also helps to separate sports from games and chess is no different in this regard. Elo ratings help to "rank" players so they can rise up to gain entry into the biggest tournaments and play for the biggest prizes.
Speaking of prizes in chess tournaments, the prize money is rising exponentially in this sport. Grandmaster Magnus Carlsen raked in almost $560,000 in tournament earnings in 2022 alone, with the likes of Wesley So and Hikaru Nakamura also breaking the half-a-million-dollar threshold for tournament earnings in 2022.