For sports fans like those who love football, watching every game is almost an inseparable part of their lives. No matter how busy they are, they'll make time to watch and enjoy games. Whether they watch the team they're supporting, or generally just the whole season as a follower, football fans unanimously want to make an experience out of every game.
If you're a beginner in following football games, you'll notice that watching the game is already exciting. Hence, fans scream out their lungs, even in a public game. However, there are still many ideas for you to make watching football something you and your friends are going to look forward to.
Whether it's the opening of football season, a mid-season game, or even the much-anticipated football finals, there are various ways you can enjoy watching football at the MCG, or wherever. Keep reading and get planning for those football nights with these ideas.
1. Go To Sports Events
If there's a football stadium near where you live that regularly hosts football games, save up for tickets to get yourself a spot. Nothing beats going to a live game and witnessing the excitement of the crowd's cheer. They even serve snacks and beverages for you to munch on as you get exhilarated and engrossed from the match. However, buy the tickets in advance, so you can skip the long lines. Once you're in, the atmosphere in a stadium is always a unique experience.
2. Gather Your Friends To The Pub
If you're not one to enjoy the stadium crowd, you could gather your friends for another excellent way to enjoy watching football games. Many local pubs will usually broadcast live football games scheduled to drive sales to the pub. While you may not be watching live in a stadium, the experience can be just as wild.
Plus, when you have friends with you, the whole game will be more interesting. It might be interesting if your friends support different teams as the hype will even be higher. Add in beer or whatever drinks the pub has to offer for the night, and you're in for the ultimate football experience.
3. Subscribe To Sports Channels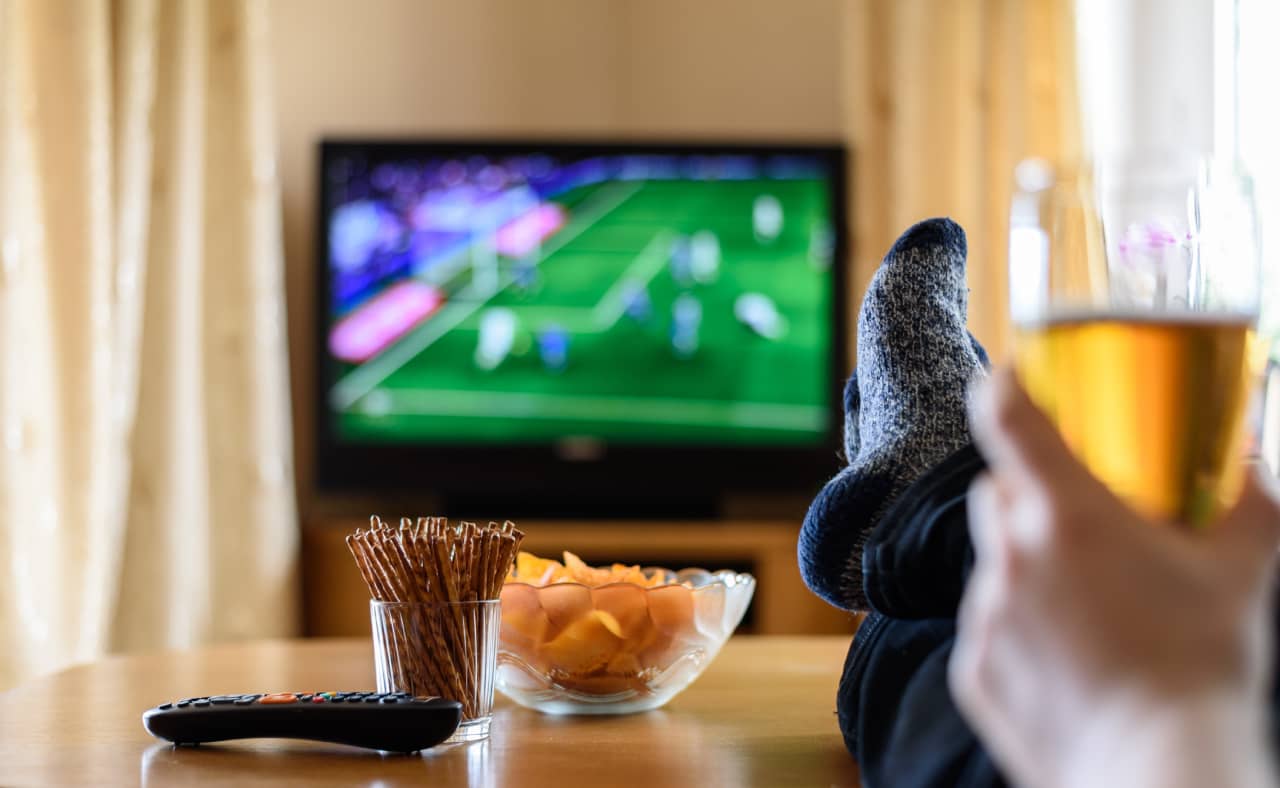 Subscribing to sports channels allows you to enjoy live telecasts of sports events on any device at home or wherever you please. When you subscribe to sports channels, you could view the game through apps and websites of your choice. Invite some friends over, serve snacks and drinks, and that makes for a great football experience.
4. Bet With Your Friends
A seasoned sports fan might have tried sports betting at least once. It may not be something you like to do, but at least give it a try with your friends. When you bet, the stakes of the game will be more nerve-wracking. The odds are high when bets are involved.
If you're lucky enough, you may end up doubly victorious when the game ends. It's not just your team that won, but you've just earned some cash. This may make you even more excited for the next football game.
5. Dress Up For The Game
When it's your favourite team that's playing, elevate the whole experience even more by dressing up. This means nothing fancy as you would 'dress up' for a night. However, you could wear your best sports clothing for the game.
Put on their jersey and your most comfortable shoes. You can be watching live from the stadium, the pub, or even just at home. Try it out, then you'll see how dressing up for your sports team will make the whole game even more exciting. Plus, imagine the pride of walking around the stadium with crowds knowing you're a big fan of the team that just won.
6. Listen To Pre-Game News
When the team you're supporting is popular, you'll be sure to have a lot of buzz surrounding it before the game. Podcasts, articles, interviews, and sports forecasts will reveal so much information and updates about the game. Before watching the game, listening to news and forecasts can help build excitement. It gives you more to look forward to, given all the publicity surrounding the game.
7. Join A Fan Team Or Club
If you're a true fan of a specific team, you'll find that there are communities and forums you can join to also be in the loop and engage with others. Doing so opens you to the opportunity to connect with other fans across the world. It can help make watching football even more fun, particularly when you share the same sentiments.
Moreover, joining fan teams or clubs may open you to a host of exclusive events, made available only to a team or club members. Other exclusive offers can include tickets, team memorabilia, sports clothing, and even local meet-ups with other fans to watch the game together.
8. Play It From Time To Time
The goal of this article lets you find ways to enjoy watching football games. However, did you know that playing it from time to time can make football more enjoyable? It creates more awareness when you can play the game yourself.
You can understand the game and its rules when you play it more. The insight you gain from it helps you to appreciate the game even further. Playing the game lets you acknowledge and experience what some football players need to go through and endure as they play. Hence, you also get first-hand experience with the ins and outs of football.
Final Thoughts
With the ways mentioned above, you can certainly make watching football games a completely better experience. As you can see, football can be a live on-the-field encounter, one at home, or even at your nearby pub with your friends. For die-hard football fans perhaps like yourself, every game of the team you're supporting is major. It's exciting enough as it is, but with the right company and method, you will surely have an unforgettable experience.