Italian Open Results And Records
The Italian Open, originally called the "Italian International Championships", is a tennis tournament held in Rome, Italy. It is one of the most important clay tennis tournaments in the world with the men's competition being an ATP Tour Masters 1000 event on the Association of Tennis Professionals (ATP) tour, and the women's competition being a Premier 5 event on the Women's Tennis Association (WTA) tour.
The two events were combined in 2011. The tournament is played on clay courts, currently during the second week of May. The event is also known as the "Rome Masters" for male edition, as well as sponsored name "Internazionali BNL d'Italia." Rafael Nadal has won the men's singles title a record nine times.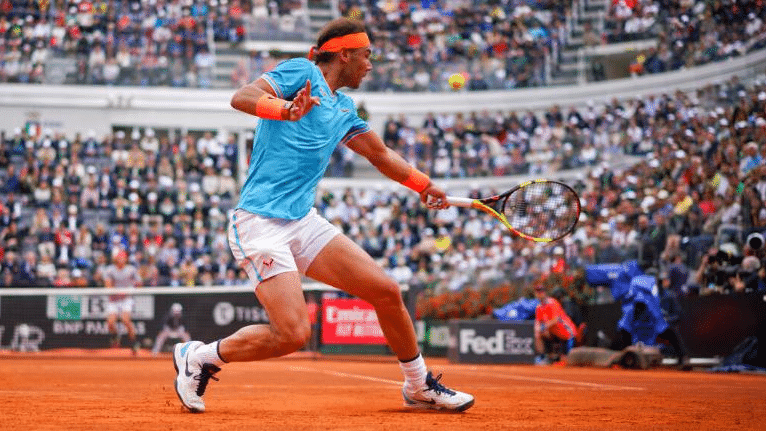 History
It is hard to imagine, 90 years on, that the first Italian Open was played by three distinguished gentlemen wearing suits. William H. Jolly and Luigi Prette, in that distant September day of 1925, hopped on the first tee and took off their jackets; but Francesco Pasquali simply buttoned his up before hitting his first shot. He completed the 36 holes in 154 shots – one better than Jolly.
The second edition, which was attended by the most renowned professionals of the era, was won by 18 year old Frenchman August Boyer, who would go on to establish a record of four victories (in 1926, 1929, 1930, 1931) – a feat which was later emulated by Belgian Flory Van Donck. Boyer remains the youngest winner of the tournament, although since the tournament joined the European Tour in 1972, Francesco Molinari (aged 23 years and 180 days in 2006) is recognised as the event's youngest winner.
Facts
Long tradition
It is the fourth oldest ATP Masters 1000 event after the Canadian Open (1881), Monte Carlo Masters (1897) and the Cincinnati Masters (1899). The first tournament took place in 1930 with American Bill Tilden claiming the honours while Lili de Alvarez from Spain won the women's edition that same year.
Two become one
The men's and women's tournaments were separate events for the first 80 years, but they opted to combine the two in 2011. However, it is only a WTA Premier 5 event. Novak Djokovic won the men's title that year while Maria Sharapova was victorious in the women's tournament.
Italian Open Tennis 2017
In Men's Singles final match, 20-year old Alexander Zverev created a major upset by defeating former World No. 1 Novak Djokovic and thereby won his first ATP Masters 1000 title.
In Women's Singles finals, 22-year old Elina Svitolina won over Simona Halep. Owing to this victory, Svitolina surged to No. 1 in the season-long rankings race.
Martina Hingis and Chan Yung-Jan won Women's Doubles title by defeating reigning Olympic champions Ekaterina Makarova and Elena Vesnina. This is a fourth title win for Martina Hingis and Chan Yung-Jan as a team.
In Men's Doubles Final match, French duo Pierre-Hugues Herbert and Nicolas Mahut won against Ivan Dodig and Marcel Granollers.
Italian Open Tennis 2019
Men's singles Rafael Nadal(Spain)
Novak Djokovic (Serbia)
Women's singles Karolina Pliskova (Czech Republic)
Johanna
Konta (United Kingdom)
Men's doubles Juan Sebastián Cabal and Colombia Robert Farah (Colombia)
Raven Klaasen (South Africa) and Michael Venus (New Zealand)
Women's doubles Victoria Azarenka (Belarus) and Australia Ashleigh Barty
Anna-Lena Grönefeld (Germany) and Demi Schuurs (Netherlands)
Rafael Nadal, the World No. 2 player defeated World No. 1 Novak Djokovic by 6-0 4-6 6-1 in in the Italian Open final held in Rome.
Rafael Nadal
It was his 81st tournament win but first clay court title of year 2019.
In Australian Open final in January 2019, Nadal was beaten by Djokovic in final and had also lost at semi-final stage in his past four tournaments.
Winning Italian Open he has now recorded his 34th Masters title. This takes him 34-33 ahead of Djokovic in Masters 1,000 Series titles and also gives a boost before the French Open (also called Roland-Garros) starting on 26 May 2019.
Czech world number seven Karolina Pliskova defeated British number one Johanna Konta with 6-3, 6-4 in 1 hour 25 minutes.
Karolina Pliskova
By defeating Johanna Konta in straight sets in final of the Internazionali d'Italia, (in Rome) Pliskova sealed her second title of the season since Brisbane International in January 2019.
After losing in second round in Madrid and Stuttgart, but winning Italian Open's she now sits at World No.2 ahead of French Open. She has climbed five places to slot in just behind World No.1 Naomi Osaka.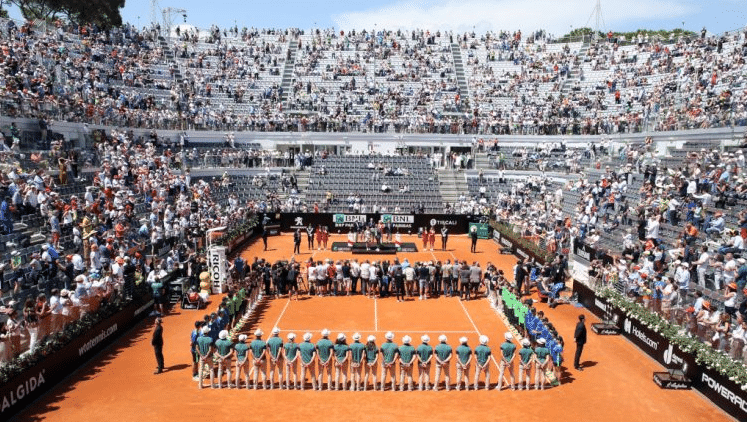 With his win 27-year-old Pliskova became first Czech woman to win women's singles in Rome since Regina Marsikova in1978.
Johanna Konta
She was first British woman to reach Italian Open final since Virginia Wade in 1971.
The 28 year old is UK's Number One player. She defeated two World's top-10 players to reach finals of Italian Open 2019. Even after losing at final she has earned a seeding at French Open starting on 26 May 2019.
She is up by 16 places to become World No.26 after a great display. This is her highest ranking since July 2018.
Italian Open Tennis 2018
The 2018 Italian Open (also known as the 2018 Rome Masters and sponsored title 2018 Internazionali BNL d'Italia) was a professional tennis tournament played on outdoor clay courts at the Foro Italico in Rome, Italy from 14 May–20 May 2018. It was the 75th edition of the Italian Open and it is classified as an ATP World Tour Masters 1000 event on the 2018 ATP World Tour and a Premier 5 event on the 2018 WTA Tour.
Where Is Italian Open?
Foro Italico(2019, 2018, 2017)
Rome(1999, 1990, 1977)
Perugia(1981)
CIRCOLO DELLA STAMPA
Is Italian Open A Grand Slam?
2019 Italian Open (tennis) The 2019 Italian Open (also known as the Rome Masters or the Internazionali BNL d'Italia for sponsorship reasons) was a professional tennis tournament played on outdoor clay courts at the Foro Italico in Rome, Italy from 15 May–21 May 2019.
Which Female Tennis Player Has Won The Italian Open 2019?
2019 Italian Open – Women's Singles. Elina Svitolina was the two-time defending champion, but lost in the second round to Victoria Azarenka. Karolína Plíšková won the title, defeating Johanna Konta in the final, 6–3, 6–4. Naomi Osaka and Simona Halep were in contention for the WTA no.
Who Has Won Men's Single Italian Open 2019?
2019 Italian Open – Men's Singles. Rafael Nadal was the defending champion, and successfully defended his title, defeating Novak Djokovic 6-0, 4-6, 6-1 in the final for his ninth title in Rome and a record 34th Masters 1000 title.