Drew McIntyre is well-known in the WWE Universe. "The Scottish Psychopath" is a whole wrecking ball. He beat every single opponent that stood in his way during his stint as WWE Champion. McIntyre is in his second stint with WWE, having previously worked from 2007 to 2014. You might recognise him from the classic theme tune "Broken Dreams," which became one of WWE's biggest hits. He left WWE for greener pastures after failing to achieve major success. However, just two years later, he was reinstated to NXT and was quickly recognised for his ability. After winning the NXT Championship, WWE quickly promoted the superstar to the main roster. Drew McIntyre's exceptional stature and frame make him a formidable opponent. His fan base is really large.
At WrestleMania, he went on the attack and defeated "The Beast Incarnate" Brock Lesnar in the main event. He has subsequently reigned as a dominating Champion on a warpath. McIntyre's Claymore Kick is one of the most lethal finishers in WWE history, if not all time. He is looking forward to a highly successful career at the corporation, and despite the fact that his famous theme has changed, he continues to crush his competitors' aspirations. In this article, we are talking about this wrestler. So, keep reading to know more about him.
Drew Mcintyre Bio
| | |
| --- | --- |
| Name | Andrew Galloway |
| Age | 37 |
| Occupation | Professional Wrestler |
| Other source of Income | Endorsements |
| Net Worth | $1.5 million |
| Salary | $1 million |
| Residence | Tampa, Florida |
| Marital Status | Married |
Drew Mcintyre vs Roman Reigns
McIntyre challenged Reigns to a bout at WrestleMania 35 on the 18 March edition of Raw, before beating Seth Rollins in the main event. The next week on Raw, Reigns accepted McIntyre's challenge before the two resumed brawling; McIntyre finally won and put Reigns down with the Claymore Kick. Roman Reigns defeated Mcintyre at WrestleMania on April 7. Then, McIntyre interrupted Reigns on the 6 May edition of Raw and demanded a WrestleMania rematch, which Reigns accepted and beat McIntyre by disqualification. McIntyre then joined forces with Shane McMahon, becoming his enforcer. McMahon beat Reigns with the assistance of McIntyre at Super ShowDown on June 7.
Following that, on June 23, another bout between McIntyre and Reigns was set for Stomping Grounds, where Reigns beat McIntyre despite intervention from McMahon. McIntyre and McMahon's feud came to a conclusion on July 14, when they were defeated by Reigns and The Undertaker in a No Holds Barred tag team match at Extreme Rules.
Drew Mcintyre Wife
Drew McIntyre, in particular, was split and in a quandary following a disastrous first marriage. How can a broken person offer his heart to a stranger knowing that they would hurt it again? In this case, he was mistaken since not even a seasoned wrestler like him could resist Kaitlyn Frohnapfel's attractions. Eventually, the 6-footer relented and married the Floridian in 2015. Frohnapfel and McIntyre eventually married on December 9, 2016, after dating for a year. The ceremony will take place in St. Petersburg, Florida. The couple tied the knot for the first time on the same day, February 17, 2016. The couple currently does not have any children.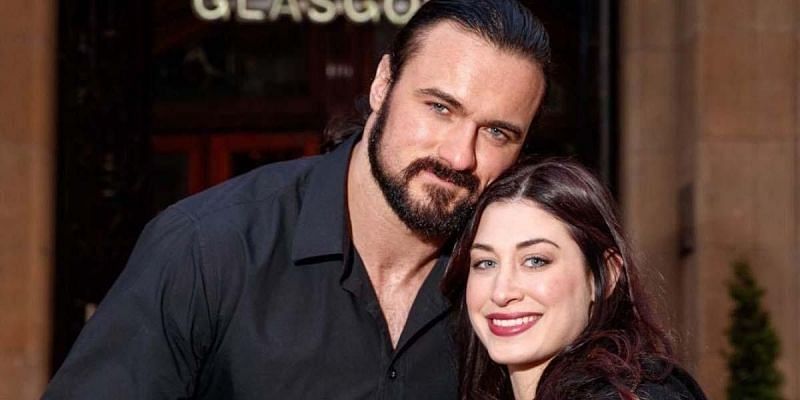 Time is still ripe, and the couple wishes to have some alone time before welcoming a child into their lives. Drew, on the other hand, was in a relationship with Taryan Terella before meeting Kaitlyn. Terella is a model, actress, and wrestler. The couple began dating in 2010 and married in a private ceremony a few years later. Similarly, things were going well until an unforeseen separation not only made a commotion in Drew's life but also became the talk of the town.
Drew Mcintyre Net Worth
Drew McIntyre is a WWE superstar, and he has a net worth of $1.5 million US dollars as of 2022. McIntyre has played a significant part in the company's presentation in recent years. As a result, according to numerous speculations, his net worth will climb in the next few years. Drew McIntyre allegedly earns about $1 million US dollars each year in WWE, according to many reports. However, it is unclear whether this is McIntyre's base salary or if it is primarily derived from merchandise and ticket sales, as well as royalties.
Drew Mcintyre Height
People like to see the beauty of celebrities through their body shape. Celebrities' physical appearance, height, weight, and so on always set new trends. We are aware of it. Drew Mcintyre's height is 5.9 feet or 175 cm or 1.75 m. This person's weight is 75 kg or 165 pounds. We put the current value because the weight varies often. His eyes are Hazel in hue. and he has black hair. Also, his chest size is 38.5 Inches. His waist size is 33.5 Inches and his biceps size is 14.5 Inches.
Drew Mcintyre 2010
His broadcast unbeaten streak came to an end in a Money in the Bank qualifying match against Kane on the February 26, 2010 edition of SmackDown. However Mr McMahon pushed SmackDown general manager Teddy Long to overturn the loss. Before McIntyre qualified for the ladder match by pinning an unsigned wrestler, the same thing happened with Matt Hardy. McIntyre failed to win the Money in the Bank match at WrestleMania XXVI on March 28, his first WrestleMania appearance. McIntyre relentlessly assaulted Matt Hardy until he was stripped of his championship by Long on 7 May and suspended for the sake of the plot. McMahon demanded his reinstatement as champion the following week, undermining Long's authority and sparking a feud between McIntyre and Long.
Drew Mcintyre Claymore
Drew McIntyre made history at WrestleMania 38 as he became the first person in the organization to kick out of Happy Corbin's End Of Days finisher. The move had been highly guarded until The Showcase Of The Immortals and McIntyre revealed on the Believe in Pro Wrestling podcast that being the first guy to kick out of the finisher was cool. "I could feel it while I was lying there. I could see it when I watched it again and I could see the internet reaction: 'Oh God, Corbin's won it.' And there was the part of the match where we had them. It's catching the crowd, no matter what you think you know. They were defeated in the match. "And it was the point when everyone became completely disoriented, and his reaction to it was fantastic," McIntyre added.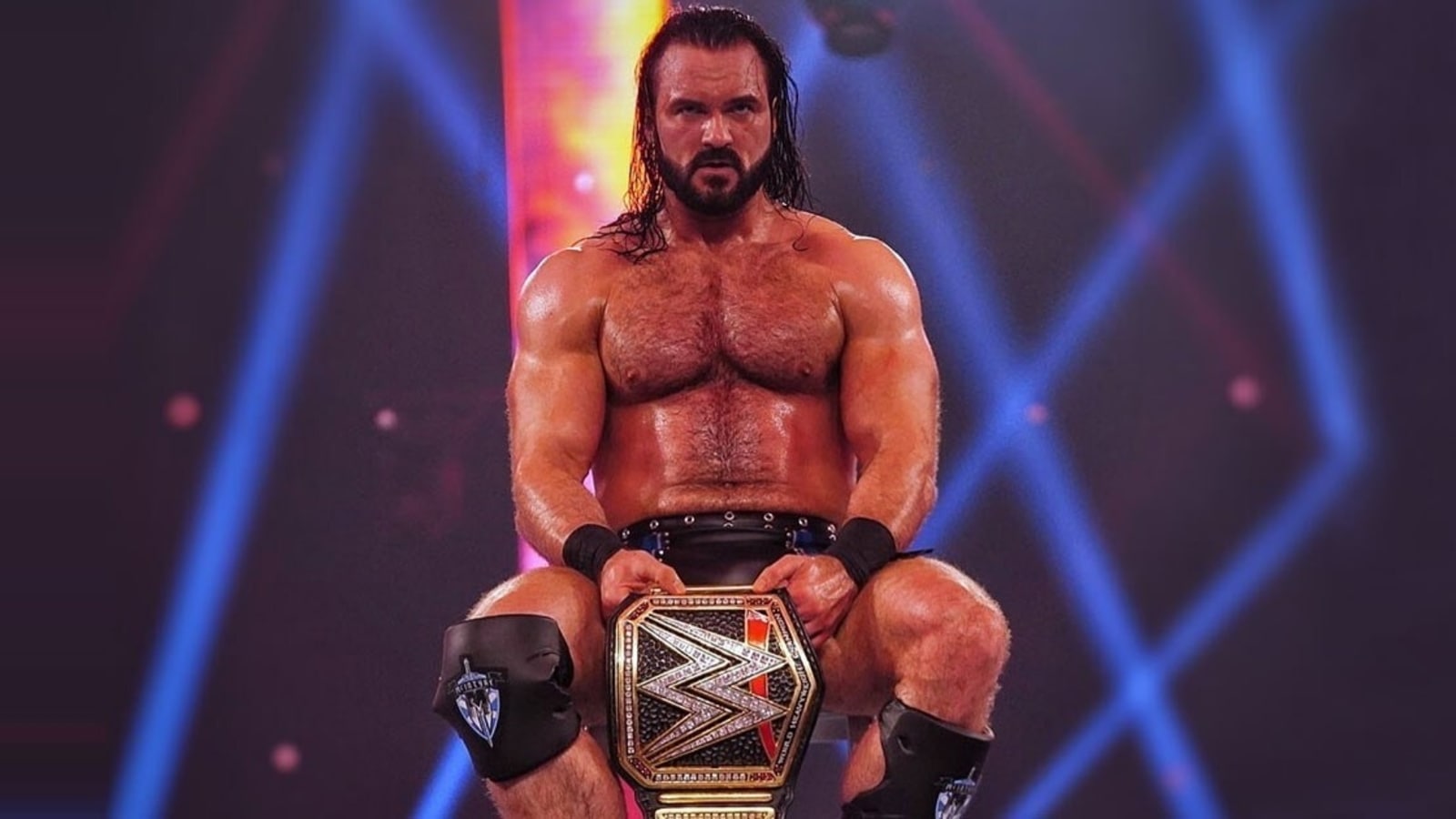 "The stunner is kicked out. Claymore was expelled. There is nothing wrong with it as long as it is done on the appropriate occasion, done correctly and adds to what is happening in the ring. So it's good to claim I was the first to do it." McIntyre went on to defeat Corbin in their WrestleMania 38 encounter, and both men have since moved on from their rivalry, with Corbin now working with Madcap Moss and McIntyre collaborating with RK-Bro in a loss to The Bloodline.
Drew Mcintyre Finisher
Drew McIntyre's finishing move was not always the Claymore. During his tenure with 3MB, he tried a variety of slams before employing Claymore. But it was all unintentional, as he was attempting a huge boot but his pants were too tight, causing him to fall through on the kick. He felt it was cool and decided to use it as his finale.
Drew Mcintyre Awards
So, Drew McIntyre won the British Wrestler of the Year award in 2014.
Then, in 2018, he received a Hall of Fame.
Then, in 2016, People ranked him number 11 on the PWI 500's Top 500 Singles Wrestlers list.
He also won the FCW Florida Heavyweight Championship once.
He also won the NXT Championship once.
Then, he won the WWE Intercontinental Championship once.
Then, he won the WWE Tag Team Championship once with Cody Rhodes.
Some Frequently Asked Questions
Who is more powerful: Roman Reigns or Drew McIntyre?
Roman Reigns beat Drew McIntyre to prolong his two-year reign as WWE Universal title and to remain the Undisputed WWE Universal champion.
Drew McIntyre carries a sword for what reason?
McIntyre saw it as a monument to his loving mother, as having the sword alongside him meant having his mother with him. Drew McIntyre told Military News that the idea of naming a sword after his mother wasn't his, but Vince McMahon's.
What happened to Drew McIntyre?
Drew McIntyre revealed on Twitter on December 6, 2022, that he has been disqualified from the following bouts due to medical difficulties.
What is the age of Drew McIntyre?
Drew McIntyre was born on June 6, 1985 in Ayr, Scotland. He will be 38 years old in 2023.
What is the height and weight of Drew?
Drew McIntyre stands at 6 feet 5 inches, or 196 cm, and weighs 120 kg, or 265 pounds.
What is the net worth of Drew?
As of 2022, Drew McIntyre's net worth is $1.5 million.
Who is Drew's Wife?
Drew McIntyre married Kaitlyn Frohnapfel on December 10, 2010.