AJ Styles is an American professional wrestler. He has had a long career so far and has been a regular television personality as a wrestler. He has won numerous accolades since the time he began wrestling. Although many fans know AJ Styles as a World Wrestling Entertainment (WWE) phenomenon, those who have followed him closely know this is only one of the places where AJ Styles has shown what he is made of.
Allan Neal Jones was born on 2 June 1977 in Jacksonville, North Carolina, United States. AJ Styles is one of the stage names the professional wrestler has adopted. Styles was born at the Marine Corps Base Camp Lejeune in Jacksonville, North Carolina in abject poverty. His family was so poor that they could not even afford cable television. Moreover, he had an alcoholic and abusive father. In the absence of a television, Styles missed out on watching his favourite sport. But that did not stop him from pursuing his passion.
AJ Styles made his debut in 1998 and competed in several independent competitions. In 2001, he got his first mainstream exposure with World Championship Wrestling (WCW). Then he appeared in Total NonStop Action Wrestling (TNA) (now, Impact Wrestling) from 2002 to 2014 which gave him further popularity. After spending 12 years at TNA, Styles joined New Japan Pro-Wrestling (NJPW). He stayed there from 2014 to 2016.
Then, fans saw him compete at the World Wrestling Federation (WWF) (now, World Wrestling Entertainment or WWE) in 2002. But there, he refused to sign a developmental contract. He returned to that professional wrestling promotion in 2016 when WWF had become WWE and he won the WWE Championship twice.
Overall, AJ Styles has won 31 championships, including nine world titles so far in all the major promotions he has played in.
AJ Styles Bio/Wiki
Full Name
Allen Neal Jones
Born
2 June 1977
Age (2022)
44 Years
Height
In Centimeters- 180 cm

In Meters- 1.80 m

In Feet Inches- 5′ 11″

Weight
98 Kg
Residence
Gainesville, Georgia, US
Salary
$1 million
AJ Styles' Net worth (2022)
$6 million
Source of wealth
Professional Wrestling, Movies, and Web Series Actor
Endorsements
WWE Merchandise
Charity
Houston Habitat for Humanity
Marital Status
Married to Wendy Jones (2000 – Present)
AJ Styles Gloves
People not only generally love to have the best kind of cloth to wear, but often to collect. And that practise extends to accessories too. You will find people not only collecting shirts, trousers, shoes, and jackets but scarves, watches, sunglasses, and even gloves also.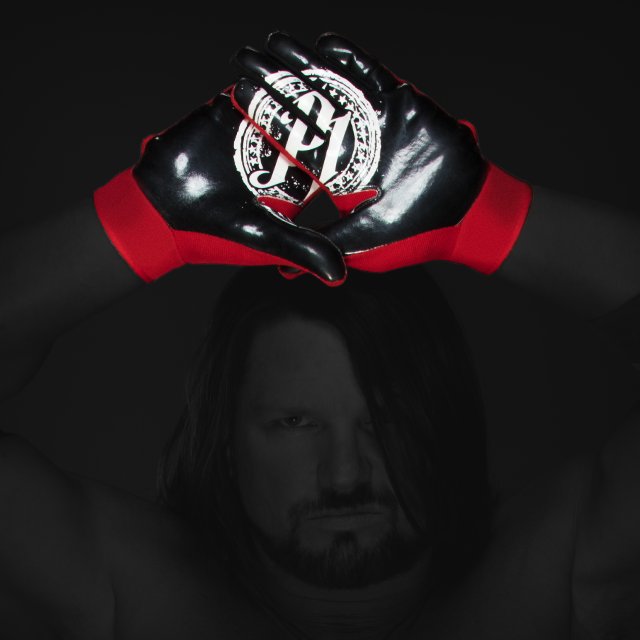 The people we are fans of often draw us toward them for their fashion statements. It can be literally anything. We want to have what our favourite celebrity is donning, at least the same style if not the exact copy. For this reason, you will find companies selling exclusively those accessories and clothing that are kind of or an exact replica of what our favourite celebrity has worn in a show or movie. Fans are willing to pay significantly high prices for these "exclusive" things, which are often copyrighted and licensed too, which means no one else can make the same item.
This practise has extended to the field of professional wrestling also. Professional wrestling is one of the most popular shows across the world and the wrestlers enjoy superstar status. They wear fashionable clothes and carry stylish accessories which send a wave of craze amongst their fans. One such fashionable and popular wrestler is AJ Styles and the accessory he is popular for is his gloves. His gloves have his stage name's AJ part stitched. But that is not what makes it unique. The part AJ is stitched in such a creative manner that the whole of AJ comes together when he joins his palms with thumbs extended sideways. The hands need to be joined at a certain angle such that there appears a square-shaped gap at the centre.
AJ Styles' fans found this so unique that they want gloves like this. Many companies are selling this, including the official WWE Merchandise shop.
AJ Styles Wife/Children
WWE professional wrestler AJ Styles married his high school girlfriend Wendy Jones. The couple tied the knot in the year 2000. She was born in 1978 in North Carolina and met AJ Styles in their high school in Georgia. They began dating in 1996 on Valentine's Day. AJ Styles and Wendy Jones are devout Christians. AJ attended the Johnson High School in Gainesville, Georgia, United States and graduated from there in 1996.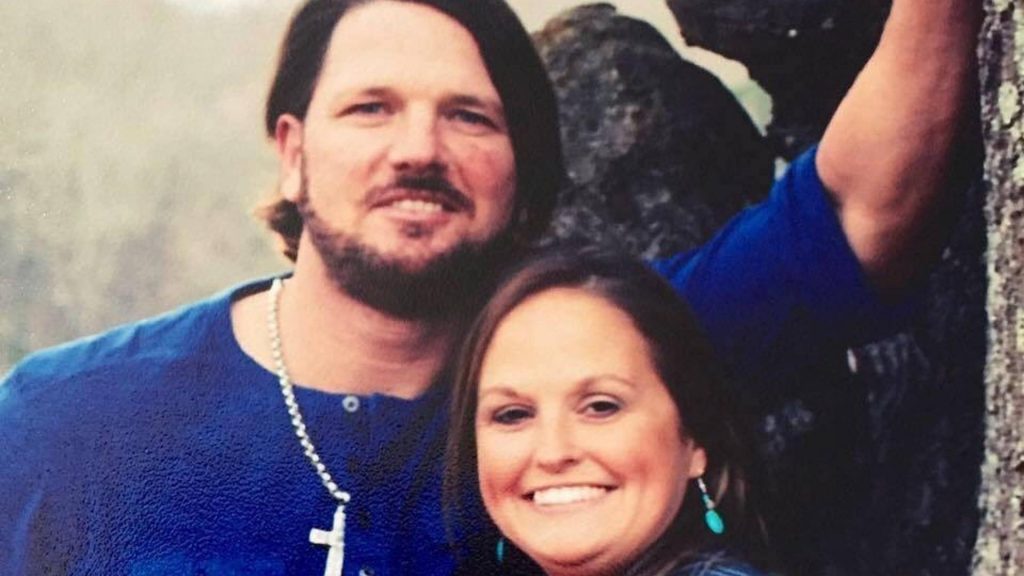 Wendy is a high school teacher. That is her passion, as AJ Styles once said publicly. He added that this was the reason why he initially refused the developmental contract with WWF in 2002 in Cincinnati. He wanted to ensure his wife gets to follow her dreams while he put his dream second to hers.
AJ Styles then said that his wife is so brilliant that he often thinks marrying him was her biggest mistake. She worked very hard to go to college and get a scholarship and her dream was of becoming a teacher, AJ said.
The couple has four children in total; three sons, namely, Ajay Covell Jones, Avery Jones, and Albey Jones, and a daughter, Anney Jones. Styles is so fond of his children that he has a tattoo of their dates of birth on his back.
AJ and Wendy Jones maintain a pretty private life. They don't really share a lot about their personal life with the world. Wendy also does not appear very frequently in public. Their social media handles also do not reveal a lot about what is going on in their personal life. While AJ shares mostly work-related stuff through his Instagram account, Wendy has kept her Instagram account private, with only 296 followers. Besides work-related photos, AJ has shared some pictures of his wife and children but not many.
AJ Styles Net Worth
Celebrities tend to earn a very high income these days, be they social media influencers only or grade-A actors. And unlike a few decades when celebrity status was mostly restricted to actors, singers, and people playing very popular sports, these days, anyone can become a celebrity if they have a good amount of social following. They can be promoting everyday items on their social media handle or making daily videos giving tips on fashion, lifestyle, or anything else. That generates a pretty decent income.
Coming to sports as popular as professional wrestling and promotions like WWE and Impact Wrestling, the wrestlers featuring there are not just your everyday celebrity on social media. They earn a name on the basis of intense hard work, training, and life-threatening events. Professional wrestlers always find a hoard of people waiting in the queue to only have a glimpse of them, let alone watching them taking on their opponents in the ring after paying a hefty price for a ticket. One such wrestler is AJ Styles.
AJ Styles, through a long professional career of over 20 years, has made a long-lasting impact on professional wrestling fans. He has become a household name not just in the industry but even outside it. And this popularity brings with it a very high earning potential. AJ initially earned about $500000 to $600000 at WWE but with time, his paycheck has grown too. He now earns in the $1 million ballpark at WWE. Besides that, promotions, and cover appearances in magazines and video games give him more earnings. All of these have contributed to a staggering net worth of about $6 million as of early 2022. All of these have come after he proved his mettle inside the ring with several championships, including international ones, under his belt.
World Wrestling Entertainment/WWE
World Wrestling Entertainment, Inc. is an American professional wrestling promotion. It is written as WWE for trade and publicity. WWE is the largest wrestling promotion in the world and it was founded in 1953 as Capitol Wrestling Corporation (CWC). It was founded by either Jess McMahon or his son Vince J McMahon. There is no clarity as to who founded the promotion exactly. CWC later joined the National Wrestling Alliance (NWA) and the famous wrestling promoter Joseph Raymond "Toots" Mondt joined the promotion. As of now, the current majority owner is Vince McMahon, the former chairman and CEO. Vince McMahon is a third-generation wrestling promoter. He holds 38.6% of the company's outstanding shares and 81.1% voting power.
The company has seen some name changes and the current name is there since 2002. Before WWE, it was WWF. The company had to drop the name WWF, which stood for World Wrestling Federation after it lost a lawsuit filed by the World Wildlife Fund over the WWF trademark. In the same year, the company saw its first brand split. WWE decided to create two separate rosters, RAW and SmackDown! due to the overabundance of talent left over from the Invasion storyline. This continued till 2011. Then from 2011 to 2016, RAW featured both RAW and SmackDown! wrestlers. In 2016, it again got divided and two absolutely unique rosters, different rings, and different championships.
RAW features wrestlers like Randy Orton, AJ Styles, Brock Lesnar, Veer Mahan, Alexa Bliss, Dana Brooke, and Becky Lynch among several other wrestlers. On the other hand, SmackDown! presents wrestlers like Roman Reigns, Jinder Mahal, Kofi Kingston, Charlotte Flair, Liv Morgan, and Ronda Rousey among others.
It is very important to note that WWE shows are not legitimate contests. The fights are scripted and partially choreographed.
New Japan Pro-Wrestling/NJPW
New Japan Pro-Wrestling or NJPW is a Japanese professional wrestling promotion. It was founded in 1972 by Antonio Inoki after he left the Japan Pro Wrestling Alliance promotion. Japan Pro Wrestling Alliance was the first wrestling promotion founded in Japan. It remained in operation from 1953 to 1973.
Inoki sold the New Japan Pro-Wrestling promotion to Yuke's Co. Ltd. Yuke's went on to sell it to Bushiroad in 2012. Bushiroad is a Japanese card game company.  NJPW is the largest and longest-running wrestling promotion in Japan for its matches aired by TV Asahi. NJPW also has had agreements with several professional wrestling and MMA promotions. They include but are not limited to WWE, World Championship Wrestling, Ring of Honor, Impact Wrestling, and All Elite Wrestling. Currently, Bushiroad is the majority shareholder of the NJPW promotion with 85% of the shares. TV Asahi holds 10% of the shares. Amuse, Inc. holds 5% of NJPW's shares.
NJPW has seen some of the biggest names in professional wrestling being associated with itself. The names include but are not limited to Antonio Inoki, AJ Styles, Tiger Jeet Singh, and Shinsuke Nakamura.
NJPW has a huge list of events and tournaments. Some have been there for a long time and some began recently. Three of its now-defunct tournaments were a result of collaboration between the NJPW promotions and the WWF promotion. Such exciting tournaments and events along with talented wrestlers and intense fights have earned NJPW popularity throughout the world. For this, NJPW has several international broadcasters.
NJPW has its headquarters in Shinagawa, Tokyo, Japan.Its chairman is Naoki Sugabayashi while Takami Ohbari is its CEO and President. The promotion has six divisions currently and two subsidiaries, Lion's Break and New Japan Pro-Wrestling of America. It has only 83 employees as of 2019.
TNA Impact Wrestling
Impact Wrestling is an American professional wrestling promotion. Based in Nashville, Tennessee, United States and founded in 2002, the Impact Wrestling promotion is a subsidiary of Anthem Sports and Entertainment. It was founded by Jeff Leonard Jarrett and Jerry Winston Jarrett in 2002 and its initial name was NWA: Total Nonstop Action. It was the result of an association with the National Wrestling Alliance but it never became an official member of the NWA promotion. In 2004, the promotion dropped NWA from its name and became Total Nonstop Action. However, it continued to use NWA World Heavyweight and Tag Team championships as a part of its agreement with the NWA. In 2007, the agreement expired and Total Nonstop Action launched its own TNA World Heavyweight Championship and TNA World Tag Team Championship. In early 2017, Anthem Sports and Entertainment purchased the promotion and rebranded it as Impact Wrestling.
From its beginning, the Impact Wrestling promotion has been considered the second biggest promotion in the United States after the World Wrestling Entertainment promotion. Impact Wrestling's popularity is due to the fact that it has some of the most exciting championships and some of the best wrestlers the world has ever seen. It has given a chance to some of the best wrestlers now in their budding days like AJ Styles. According to Impact Wrestling itself, AJ Styles was considered "the cornerstone of the company" during the late 2000s. He was also the first Grand Slam Champion of TNA. Other great wrestlers include Jeff Jarrett, Kurt Angle, Gail Kim, and Samoa Joe.
Impact Wrestling is now famous worldwide. People across the globe watch their favourite wrestlers on Impact Wrestling wrestling their opponents. Some of the most memorable matches in the history of professional wrestling also came from the Impact Wrestling promotion.
AJ Styles Championship Wins
AJ Styles is one of the best wrestlers currently. Wherever he has been since his debut in professional wrestling, he has left a mark. He has played in several professional wrestling promotions and numerous championships since 1998 and has won many. To date, AJ Styles has a total of 31 championships under his belt under only the major promotions, let alone the other promotions he has played in. The major promotions here means WWE, Impact Wrestling, RevPro, ROH, and NJPW. This includes his 9 world championships too in those promotions.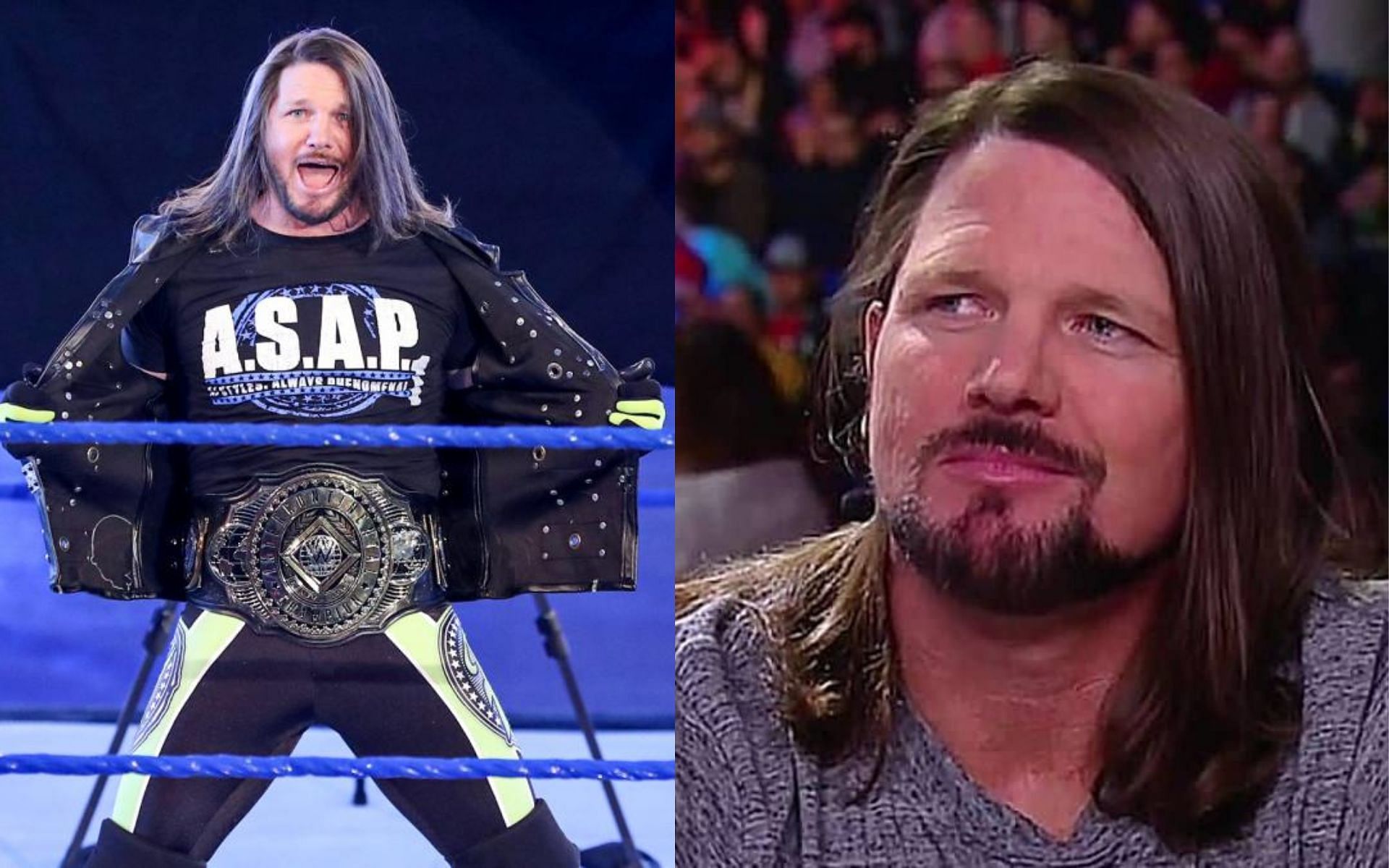 Some of his notable championship victories include the New Japan Pro-Wrestling IWGP Heavyweight Championship which AJ Styles won twice. Then when he was with the Total Nonstop Action promotion, he became the TNA World Heavyweight Championship winner thrice and got 10 TNA Year End awards amongst several other victories. He was also the first TNA Grandslam Champion and the first TNA Triple Crown Champion. At the Ring of Honor (ROH), Styles won the ROH Pure Championship once. At WWE, he has won the WWE Championship twice, the WWE Intercontinental Championship once, the WWE United States Championship thrice, and the WWE RAW Tag Team Championship once (with Omos). Besides these, AJ Styles has been the recipient of multiple other championship wins at various promotions and independent events.
All these championship victories among numerous others speak for the stature of Styles in the world of professional wrestling today. All these did not come to him on a platter. He rose from a life of abject poverty and abuse to being an inspiration to his millions of fans across the world. At the age of 45, he is still an active wrestler and is looking forward to accomplishing many more championships and events wherever he wrestles.
AJ Styles FAQs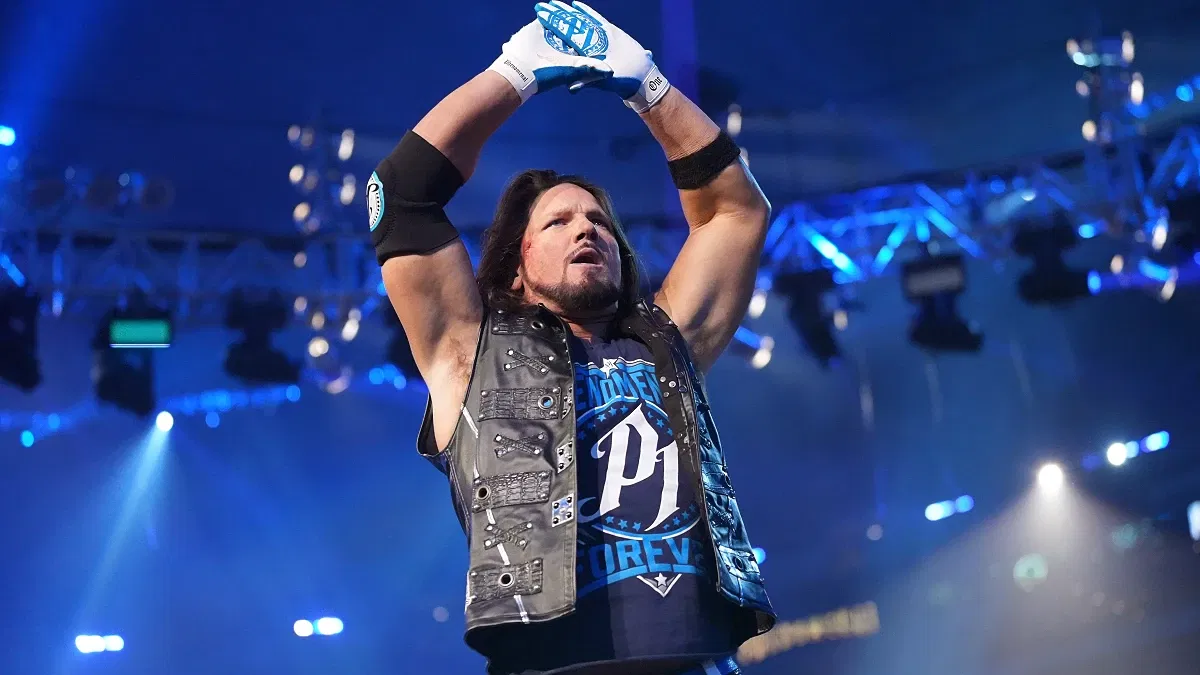 Is AJ Styles married?
Yes, AJ Styles is married to Wendy Jones. The couple has four children in total; three sons, namely, Ajay Covell Jones, Avery Jones, and Albey Jones, and a daughter, Anney Jones.
What is AJ Styles real name?
AJ Styles real name is Allen Neal Jones.
What did AJ Styles do before WWE?
Before joining World Wrestling Entertainment (WWE) in 2016, AJ Styles competed in several other championships. He began his career in 1998 with independent wrestling promotions and over time signed bigger contracts. He competed in the New Japan Pro-Wrestling (NJPW), Total NonStop Action Wrestling (TNA) (now Impact Wrestling), and Ring of Honor (ROH).
How many championships did AJ Styles win?
AJ Styles is one of the most successful professional wrestlers of all time. He has won 31 championships throughout his career so far in professional wrestling. He has played in several independent promotions and major championships. Styles is also the first WWE professional wrestler to have won a championship outside of the United States.
What does AJ Styles tattoos mean?
Styles, on the right side of his torso, has a giant AJ tattooed. Apart from that, he has three birth dates right under the AJ tattoo. The birth dates are 05-03-05, 02-14-07, 09-15-09, and 10-08-14. These are the birth dates of his children; three sons and a daughter. On the top left of the last birth date, he has a red ribbon knot also tattooed.
When did AJ leave TNA?
AJ Styles served as one of the biggest faces of Total Nonstop Action (TNA) for 12 years before leaving it in 2014. As per TNA, AJ Styles was considered "the cornerstone of the company" during the late 2000s.
How long did AJ Styles hold the WWE title?
Styles held the WWE Championship title the longest for 371 days. This is the eighth-longest period for which a WWE professional wrestler has held their title. In the history of WWE, Bruno Sammartino has held the title for the maximum number of days一2803 days. Sammartino is followed by Bob Backlund who held the title for 2135 days.