Scottish professional wrestler Nicola Glencross, better known as Nikki Cross, has made a significant mark in the world of WWE. Born on April 21, 1989, Cross has notched up impressive achievements, including being a one-time WWE Raw Women's Champion and three-time WWE Women's Tag Team Champion. She is also an 11-time and the last WWE 24/7 Champion, cementing her legacy in the industry.
Before her stunning success with WWE, Cross was a prominent figure on the independent circuit, wrestling under the name Nikki Storm. She showcased her skills in events like Insane Championship Wrestling, Pro-Wrestling: EVE, and Shimmer Women Athletes. In 2016, her wrestling journey took a turn as she signed with WWE, transitioning to her now popular name, Nikki Cross.
While starting on the NXT brand, Cross was part of the stable Sanity and her character stood out as an unhinged and psychopathic woman with unpredictable mood swings. Her significant break came in 2019 when she was drafted to Raw and formed a formidable tag team with Alexa Bliss.
From mid-2021 to late 2022, Cross adopted a new persona – a faux-inspired superhero named Nikki A. S. H. (Almost A Superhero). This new character triumphed, winning the Money in the Bank contract in July 2021 and subsequently cashing it in to become Raw Women's Champion. Today, she has returned to her original persona, continuing her reign under the name Nikki Cross.
Nikki Cross Biography/Wiki
Birth Name
Nicola Glencross
Born
21 April 1989 (age 34)

Glasgow, Scotland

Alma Mater
University of Glasgow (BA, MA)

University of Edinburgh (M.Sc)

Spouse(s)
Killian Dain ​(m. 2019)​
Ring Names

Nicola Glencross
Nicola Storm
Nikki A. S. H.
Nikki Cross
Nikki Glencross
Nikki Storm

Billed Height
1.53 m (5 ft 0 in)
Billed Weight
117 lb (53 kg)
Billed From
Glasgow, Scotland
Trained By

Killian Dain
Robbie Brookside
Finn Bálor
Johnny Kidd
Paul Tracey

Debut
20 September 2008
Nikki Cross Early Life
Born as Nicola Glencross on April 21, 1989, in Glasgow, Scotland, Nikki Cross developed a passion for wrestling at a tender age of 10. This early interest paved the way for her future career in the wrestling world. She pursued her academic interests at the University of Glasgow, earning a Bachelor of Arts in History. Alongside her academic pursuits, she also trained to become a fitness instructor and personal trainer, further preparing her for her wrestling career.
Nikki Cross Parents, Family & Siblings
Nikki Cross's family details remain private, but it's known that she currently resides in Orlando, Florida, with her husband, WWE wrestler Damian Mackle, also known as Killian Dain. The couple got married on January 17, 2019.
Nikki Cross Nationality & Ethnicity
Born and raised in Glasgow, Scotland, Nikki Cross holds Scottish nationality. Her ethnicity, like her family details, is not widely publicized, but she is of Scottish descent.
Nikki Cross Age
She was born on April 21, 1989. Hence, she is currently 34 years old.
Nikki Cross Height
Nikki Cross stands at a height of 1.53 meters, which is approximately 5 feet 0 inch. She maintains a body weight of around 54 kilograms, equivalent to 119 pounds, contributing to her agility and strength in the wrestling ring.
Nikki Cross Weight
Nikki Cross stands at a height of 1.53 meters, which is approximately 5 feet 0 inch. She maintains a body weight of around 54 kilograms, equivalent to 119 pounds, contributing to her agility and strength in the wrestling ring.
Early Professional Wrestling Career
Embarking on her professional wrestling journey in September 2008, Glencross entered the arena under the pseudonym "Nikki Storm", a tribute to the X Men character Storm, given to her by Scottish Wrestling Alliance's ring announcer Marty Michaels. She quickly made her mark on the British independent circuit from February 2010, earning a prominent role in various promotions. Among her significant achievements was earning the Pro-Wrestling: EVE Championship three times, having debuted in Insane Championship Wrestling (ICW) and making consistent appearances in Pro-Wrestling: EVE.
From 2013, Storm's career saw her exploring new horizons in Japan. She toured with JWP Joshi Puroresu, and was featured in several matches for World Wonder Ring Stardom until mid-2015. Expanding her global footprint, Storm started wrestling for US all-female promotions including Shimmer Women Athletes, Shine Wrestling, and Women Superstars Uncensored in October 2013. Her prowess was further recognized in a range of other wrestling promotions such as Global Force Wrestling (GFW), Absolute Intense Wrestling (AIW), World Wide Wrestling League (W3L), Queens of Combat, and World Xtreme Wrestling.
In spite of failing to win Total Nonstop Action Wrestling (TNA)'s British Boot Camp 2 in October 2014, Glencross exhibited her fierce competitiveness. During the competition, she claimed victory in a four-way match against Kasey Owens, Kay Lee Ray, and Leah Owens, demonstrating her unyielding spirit in the wrestling ring.
Nikki Cross WWE Career
Sanity and NXT Debut (2016-2018)
Upon joining WWE in autumn 2015, Nicola Glencross, or Nikki Cross, began rigorous training at the WWE Performance Center in Florida. She was introduced to the WWE universe through NXT, WWE's developmental brand, in April 2016. Initially, Cross took part in a number of individual matches, showcasing her individual prowess and earning a reputation for her high-energy style and chaotic demeanor.
However, her career took a significant turn in October 2016, when she joined Sanity, a villainous group. The faction, which also included Eric Young, Alexander Wolfe, and Killian Dain, caused havoc in NXT with their unruly behavior and unpredictable actions. As the only female member of the group, Cross added a unique dynamic, often competing in and winning mixed tag team matches.
Throughout her time with Sanity, Cross had several opportunities to compete for the NXT Women's Championship. She squared off against formidable opponents like Asuka, Ember Moon, and Shayna Baszler. In fact, her rivalry with Asuka led to the first-ever Last Woman Standing match in WWE history in June 2017. The two athletes fought ferociously, but Cross ended up on the losing side. Despite not securing the title, her performances solidified her as a force to be reckoned with in the women's division.
Nikki Cross: Solo Competitor (2018)
In 2018, WWE decided to draft Sanity to its main roster show, SmackDown. However, Cross was left behind on NXT, marking the beginning of her journey as a solo competitor. This presented an opportunity for Cross to step out of the shadows of Sanity and establish herself as an individual competitor.
Cross managed to maintain her momentum despite being solo. She went on a winning streak, defeating various opponents. However, her most notable feud was with Shayna Baszler, the then-dominant NXT Women's Champion. Despite giving her all in every match, Cross failed to dethrone Baszler, continuing her unfortunate streak of coming up short in championship matches.
During her solo run, Cross also played a significant role in an NXT storyline involving Aleister Black. After Black was mysteriously attacked, Cross revealed that it was Johnny Gargano who was the assailant, leading to a high-stakes feud between the two men.
Cross's solo journey also saw her enter a rivalry with the strong and confident Bianca Belair. Their feud featured several exciting matches, further cementing Cross's position as a key player in the NXT women's division. Despite not capturing the title, her solo run helped her to evolve as a performer, gaining popularity and respect from the WWE universe.
Teaming Up with Alexa Bliss (2018-2020)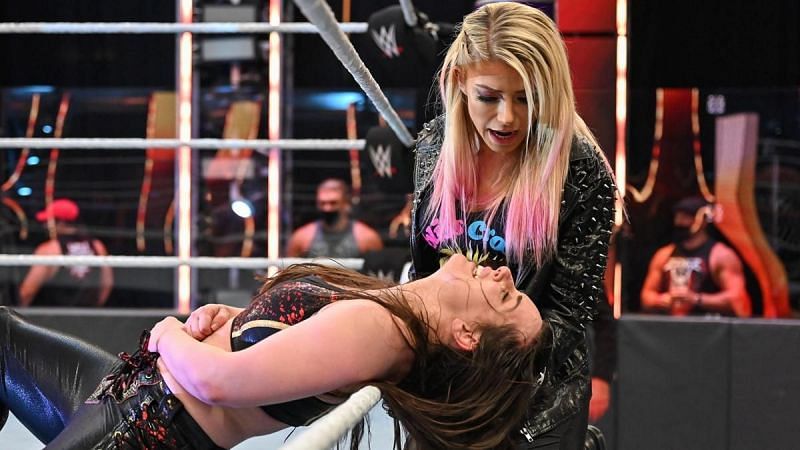 After her stint as a solo competitor in NXT, Nikki Cross was moved to the main roster, debuting on SmackDown in 2018. Not long after, she was promoted to Raw, where she started teaming up with Alexa Bliss. The seemingly odd pairing of the high-energy, chaotic Cross and the cunning, manipulative Bliss created an engaging dynamic that resonated with the fans.
The duo competed in multiple matches for the WWE Women's Tag Team Championship, showcasing their teamwork and resilience. Their efforts culminated in August 2019 when Cross and Bliss secured their first WWE Women's Tag Team Championship. This victory marked Cross's first title win in WWE, a significant milestone in her career.
Their reign as tag team champions ended at Hell in a Cell when they were defeated by The Kabuki Warriors (Asuka and Kairi Sane). However, they wouldn't be kept down for long. Cross and Bliss won back their titles at WrestleMania 36, asserting their dominance in the tag team division. Unfortunately, their second reign was cut short by the formidable team of Bayley and Sasha Banks on SmackDown.
Cross also had a notable rivalry with Bayley for the SmackDown Women's Championship. Despite her tenacity and determination, she fell short of securing the title.
Nikki A.S.H: Almost a Super Hero (2021-2022)
Cross's career took a radical turn in mid-2021 when she underwent a significant character change. She embraced a superhero persona, renaming herself Nikki A.S.H (Almost a Super Hero). This unique and family-friendly gimmick was well-received by fans and led to one of the biggest successes in her career.
Following her transformation, Nikki A.S.H won the highly competitive women's Money in the Bank ladder match. She quickly cashed in her contract to defeat Charlotte Flair for the Raw Women's Championship, her first singles title in WWE. However, she couldn't retain the title for long and lost it back to Flair at SummerSlam.
Following this, she won the WWE Women's Tag Team Championship for a third time, this time with Rhea Ripley. Their reign was ended by the pairing of Queen Zelina and Carmella. A heel turn saw Cross attack Ripley and then participate in the Royal Rumble match, only to be eliminated by Ronda Rousey. She also failed to secure a win at the Elimination Chamber match for the Raw Women's Championship at WrestleMania 38.
Return of Nikki Cross (2022-present)
Cross made a surprise return on an episode of Raw in October 2022. She interfered in a match, and fans were quick to notice her reversion to her earlier unhinged gimmick, signaling the return of "Nikki Cross". She was soon involved in a brawl that culminated in a WarGames match at Survivor Series.
Following the event, Cross won her 11th 24/7 Championship. However, in a significant development, she discarded the title, showing a shift in focus. She began a storyline where she stalked Candice LeRae, providing a dark and intriguing storyline for fans to follow. This period marked the revival of her Nikki Cross persona, suggesting a new chapter in her WWE career.
Nikki Cross Injury & Return News
Nikki Cross, the Scottish professional wrestler known for her dynamic performances in WWE, recently made a surprise return to the ring. This comes after a noticeable absence from television since the February 1 episode of Raw. The reason for her hiatus remains unclear as there have been no reports suggesting she was dealing with an injury.
Cross made her comeback during a Main Event taping, which took place before Raw. She marked her return with a victory, pinning fellow Raw star Naomi. This episode of Main Event is set to air later this week, marking the official return of Nikki Cross to the WWE universe.
Her last appearance on Raw was a match against Alexa Bliss, which she unfortunately lost. However, her recent victory suggests a promising comeback. There is speculation that WWE might be preparing for Nikki Cross's return to Raw soon, but official confirmation is yet to be announced.
Despite her absence, Nikki Cross's impact on the wrestling world remains significant. Her return to the ring has been eagerly anticipated by fans and fellow wrestlers alike. As she steps back into the spotlight, the wrestling community looks forward to seeing what this talented athlete will bring to the table.
NIKKI A.S.H. Meaning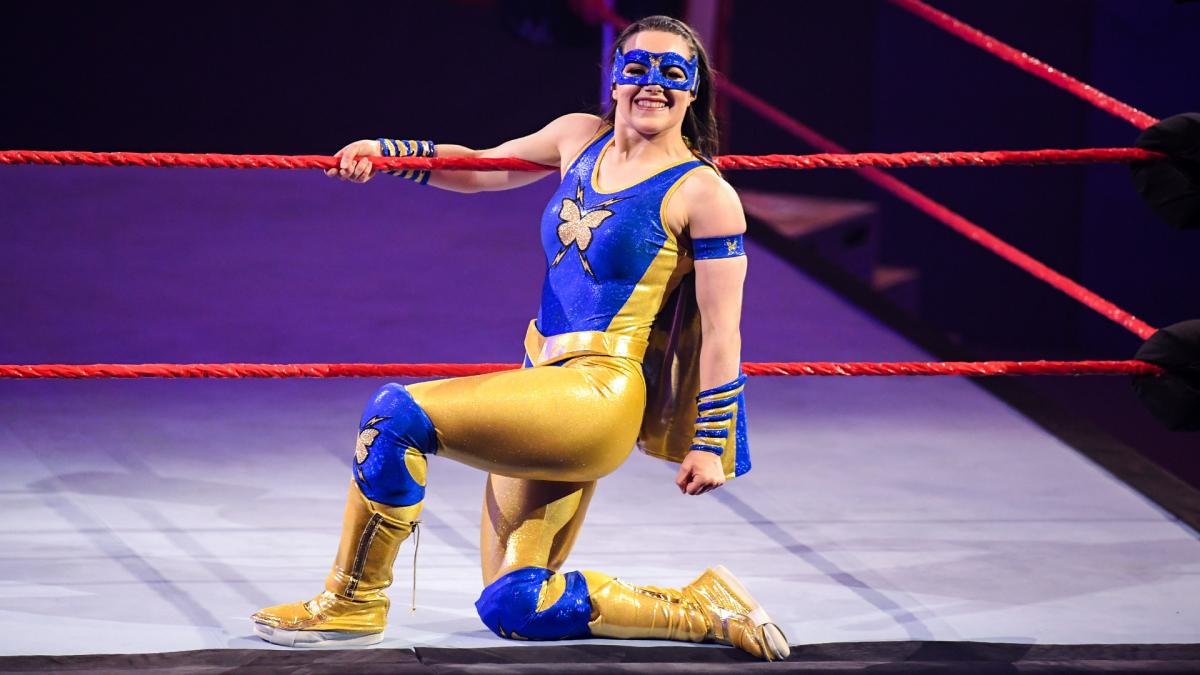 Nikki A.S.H., a prominent figure in the WWE universe, is a character that embodies the spirit of resilience and determination. The acronym A.S.H. stands for "Almost a Superhero," a moniker that Nikki Cross adopted to reflect her character's journey and evolution.
Before becoming Nikki A.S.H., Nikki Cross had a significant presence in WWE. She was part of SAnitY, one of the most dominant factions in NXT history, and later became a Women's Tag Team Champion alongside Alexa Bliss. However, the transformation to Nikki A.S.H. marked a new chapter in her career.
The character of Nikki A.S.H. debuted on the June 21st, 2021 episode of RAW, where Nikki appeared in a new costume of blue and gold. She explained her superhero persona as being 'Almost a Superhero,' emphasizing that while she may look like a superhero, she's not quite there yet. This character has been a part of her identity in WWE since then.
Nikki's inspiration for this character stems from her childhood fascination with superhero movies and television shows. She found comfort and escapism in these stories, which ultimately influenced the creation of Nikki A.S.H. Despite mixed reactions to the character, Nikki embraces it fully and represents it with pride.
In essence, Nikki A.S.H. is more than just a name or a gimmick. It's a symbol of Nikki's journey, her passion for the world of superheroes, and her commitment to portraying a character that resonates with her personal experiences and interests. It's a testament to her creativity and her ability to evolve and adapt in the dynamic world of WWE.
Nikki Cross Husband & Life Partner
Nikki Cross is happily married to fellow WWE wrestler Damian Mackle, better known by his ring name, Killian Dain. The couple tied the knot on January 17, 2019, and currently reside in Orlando, Florida. Their relationship is a testament to their shared passion for wrestling and their mutual support for each other's careers.
Nikki Cross's Relationship Status
Nikki Cross is currently married, and there are no public records of her having a boyfriend outside of her marriage. She and her husband, Killian Dain, maintain a low-key personal life, focusing primarily on their professional wrestling careers.
Nikki Cross's Children & Family Life
As of now, Nikki Cross and her husband, Killian Dain, do not have any children. They continue to focus on their wrestling careers while enjoying their life together in Orlando, Florida.
Nikki Cross's Financial Status & Net Worth
Nikki Cross has made a significant name for herself in the wrestling industry, which is reflected in her financial status. Her estimated net worth is around $1 million, a testament to her successful wrestling career. Her salary, however, remains undisclosed.
Nikki Cross's Career Achievements
Nikki Cross has had a successful career in professional wrestling. She began her journey in the Scottish Wrestling Alliance and later made a name for herself in the WWE. Some of her notable achievements include holding the Pro-Wrestling: EVE Championship three times, the W3L Women's Championship once, and the WWE Women's Tag Team Championship with Alexa Bliss. She has also been recognized in the PWI Top 50 Females, ranking No. 32 in 2014, No. 39 in 2015, and No. 24 in 2018.
Nikki Cross's Social Media Presence
Nikki Cross maintains an active social media presence, where she connects with her fans and shares updates about her wrestling career. Fans can follow her on Facebook, Twitter, and Instagram (@nikkicrosswwe) to stay updated with her latest activities and wrestling matches.
Nikki Cross FAQs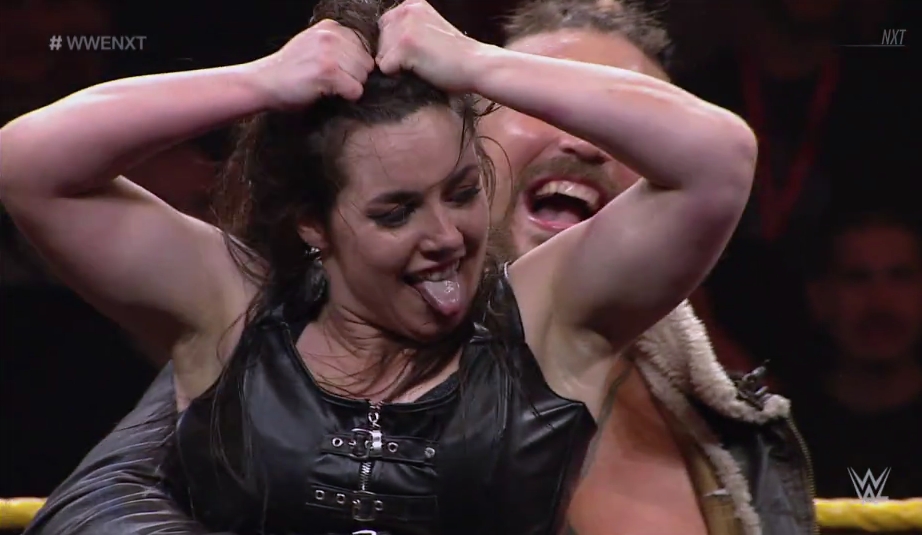 What does ash stand for Nikki Cross?
As her ring name changed to Nikki A. S. H., Cross made her on-screen debut as a creative faux-superhero. However, this took place on the June 21, 2021, episode of Raw. Also, for the ones who do not know,  A.S.H. stands for "Almost a Super Hero".
Who is Nikki A.S.H's husband?
Damian Mackle, who is Cross's husband, is a pro wrestler from Ireland. His stint in the WWE made him quite famous. And, this was when he competed under the ring name Killian Dain. Since leaving the company, he has gone back to using his old ring alias on the independent circuit, Big Damo.
Is Nikki Cross British?
Nicola Glencross is a Scottish professional wrestler now under deal with WWE. Further, she was born on April 21, 1989. She fights on the Raw line under the new moniker Nikki Cross. She has claimed the WWE Raw Women's title once, the WWE Women's Tag Team Title three times. Also, what is more is that she has won the WWE 24/7 Championship 10 times.
Does Nikki Cross have a child?
Nikki Cross married Damian Mackle. The pair wed on Jan 17, 2019.  But, they did not have children yet. Nikki Cross learned at Scottish Wrestling Alliance prior to starting her pro wrestling career in 2008.
Is Nikki Cross still in WWE?
The young NXT star is one among the people on the list. On the RAW show from October 24, 2022, the unstable figure made a long-awaited reappearance, However, this took place after months of tease. During Bayley and Bianca Belair's bout, Damage CTRL and both superstars were hit by Nikki Cross, who also was on hand.