Jeffrey Daniel Sciullo, known by his ring name Elias in WWE, is a multi-talented American professional wrestler and musician. Currently signed to WWE as a "free agent," he can be seen on both Raw and SmackDown.
During his time in NXT from 2014 to 2017, under the name Elias Samson, he honed his skills and crafted his "Drifter" persona, using music to taunt opponents and entertain fans. Before his WWE journey, he showcased his talents on the independent circuit as Logan Shulo.
In 2018, WWE Music Group released the album "WWE: Walk with Elias," featuring Sciullo's musical prowess. This was followed by the release of "Universal Truth" in 2020, further establishing Elias as a versatile artist.
Elias's ability to seamlessly blend his passion for wrestling and music has made him a unique and captivating performer in the world of sports entertainment. His charismatic persona and musical talents continue to win over audiences across both brands, leaving a lasting impact on the WWE universe.
Explore the captivating world of Elias in WWE. Uncover details about his bio, real name, age, height, and remarkable career in the WWE. Delve into his net worth, personal life, including his wife and brother. Discover intriguing facts, and find answers to FAQs about Elias. Stay informed about his journey, accomplishments, and any updates on his injuries. Learn more about the fascinating wrestler and his contributions to the world of WWE.
Elias WWE Bio
| Attribute | Information |
| --- | --- |
| Name | Elias |
| Real Name | Jeffrey Sciullo |
| Gender | Male |
| Profession | Professional Wrestler |
| Date of Birth | November 22, 1987 |
| Age | 35 years old |
| Birthplace | Pittsburgh, P.A, USA |
| Height | 1.83 m |
| Weight | 103 Kg |
| Nationality | American |
| Net Worth 2023 | $3 million |
| Current Company | WWE |
| Brand | Free Agent (Appears on both Raw and SmackDown) |
| NXT Career | 2014-2017 |
| NXT Ring Name | Elias Samson |
| Signature Persona | "The Drifter" |
| Independent Circuit | Ring Name: Logan Shulo |
| Music Albums | "WWE: Walk with Elias" (2018), "Universal Truth" (2020) |
Early Life
Elias, whose real name is Jeffrey Sciullo, was born on November 22, 1987, in Pittsburgh, Pennsylvania, USA. Growing up, he developed a passion for both wrestling and music. He pursued his interest in music by learning to play the guitar and honing his skills as a musician. As a young aspiring wrestler, he trained extensively to develop his in-ring abilities and charisma. Elias's early life was marked by a strong determination to succeed in both the worlds of professional wrestling and music, setting the stage for his remarkable journey in WWE.
Nationality & Ethnicity
Elias, whose real name is Jeffrey Sciullo, is an American by nationality. Regarding his ethnicity, public information does not specify his specific ethnic background. Ethnicity is a personal aspect that individuals may choose to disclose or keep private. As such, Elias has not publicly disclosed his specific ethnic heritage.
Professional Wrestling Career
Independent Circuit (2008–2014)
Before joining WWE, Jeffrey Sciullo, known as Elias, had a prolific career on the independent wrestling circuit in the Northeastern USA. He competed under the ring name Heavy Metal Jesus, Logan Shulo, predominantly for the International Wrestling Cartel (IWC).
During his time with IWC, Shulo achieved notable victories, capturing both the Super Indy Championship and the World Heavyweight Championship of the promotion. His success in IWC showcased his talent and solidified his reputation as a skilled and accomplished wrestler.
WWE Career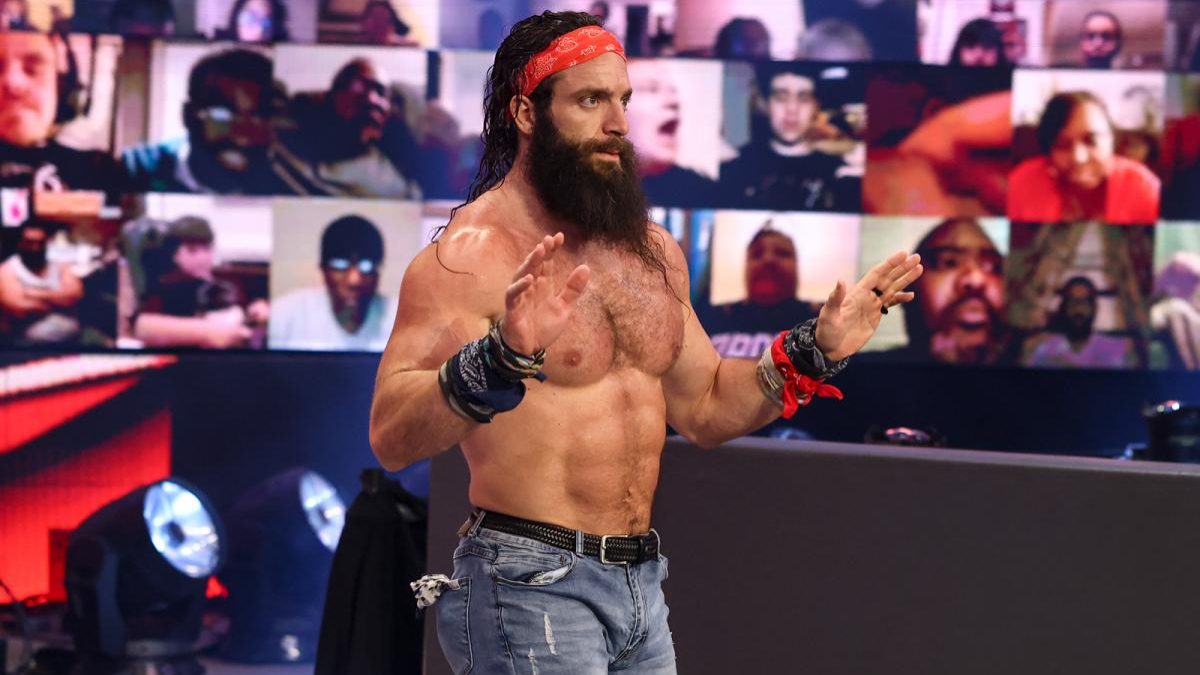 NXT (2014–2017)
In early 2014, Jeffrey Sciullo signed a developmental contract with WWE, adopting the ring name Elias Samson. He made his NXT debut on April 24, 2014, teaming with Buddy Murphy but ended up losing to The Ascension. Throughout 2014 and early 2015, Samson appeared sporadically on NXT television, often as enhancement talent against wrestlers like Baron Corbin.
In August 2015, Samson introduced a new character as a drifter musician. He entered the ring with a guitar, defeated Bull Dempsey, and embraced a villainous persona. Samson teamed up with Tucker Knight for the Dusty Rhodes Tag Team Classic but was eliminated by Dash Wilder and Scott Dawson. On the December 23, 2015, episode of NXT, Samson secured a victory over Bull Dempsey using a diving elbow drop, which became his signature move.
Over the following weeks, Samson continued to notch wins against competitors such as Steve Cutler and Jesse Sorensen. However, he suffered a loss to Johnny Gargano and subsequently clashed with Apollo Crews, leading to a match at NXT TakeOver: Dallas, where Samson was defeated. Throughout the rest of the year, he faced formidable opponents like Shinsuke Nakamura and Finn Bálor but ended up on the losing side.
In his final feud in NXT, Samson engaged in a "loser leaves NXT" match against Kassius Ohno on the March 29, 2017, episode. Unfortunately, Samson was defeated. Just a week later, on the April 5, 2017, episode of NXT (taped as part of NXT TakeOver: Orlando), Samson wrestled his last NXT match under the masked identity of "El Vagabundo" and was unmasked by Oney Lorcan after losing to him.
These events marked the conclusion of Elias Samson's tenure in NXT as he prepared for his next chapter in the WWE.
Main roster beginnings (2017–2019)
After debuting on Raw in April 2017, Elias engaged in a feud with Finn Bálor, triumphing in a No Disqualification match thanks to interference from Bray Wyatt. WWE later shortened his ring name to "Elias" in July. He continued his journey with a rivalry against Jason Jordan, culminating in matches at TLC: Tables, Ladders & Chairs and a Guitar-on-a-Pole match, though Elias was unable to secure a victory. He then faced Roman Reigns for the Intercontinental Championship but was unsuccessful in his title bid.
In 2018, Elias entered his first Royal Rumble match at No. 6, impressively lasting 26 minutes before being eliminated by John Cena. He also participated in an Elimination Chamber match and made an appearance at WrestleMania 34, where he was attacked by Cena. At the Greatest Royal Rumble event, Elias showcased his skills by eliminating five opponents before ultimately being eliminated by Bobby Lashley.
During his main roster run, Elias turned face by attacking Baron Corbin with his guitar. He feuded with Bobby Lashley, culminating in a ladder match victory at TLC. At the Royal Rumble, Elias entered first, clashed with Jeff Jarrett, and lasted 15 minutes before being eliminated by Seth Rollins. He turned heel on Raw, expressing disappointment with the crowd, leading to confrontations with Jarrett and Road Dogg.
Throughout his journey, Elias had memorable encounters with established stars like John Cena and The Undertaker. These encounters occurred during his musical performances, as Cena and The Undertaker interrupted him at WrestleMania 35 and the subsequent Raw, respectively. These incidents added depth to Elias' character and solidified his presence in WWE, leaving a lasting impact on the audience.
Various alliances and feuds (2019–2021)
During his main roster run, Elias had a series of significant events and storylines. He began on SmackDown by engaging in a rivalry with Roman Reigns, where he assisted Shane McMahon in attacking Reigns and later faced him in a match at Money in the Bank, which Elias lost. He had a brief reign as the 24/7 Champion but lost the title twice to R-Truth. Elias participated in the King of the Ring tournament and later won and lost the 24/7 title again. He suffered an ankle injury and was unable to compete in the King of the Ring semi-final match.
After a two-month hiatus, Elias returned and turned face by mocking Drake Maverick and attacking him. He participated in the Royal Rumble match, entered at No. 2, and was eliminated by Brock Lesnar. Elias then began a feud with King Corbin, defeating him at WrestleMania 36. He also competed in the tournament for the vacant Intercontinental Championship but suffered an injury in a storyline car incident. In reality, Elias suffered a torn pectoral muscle, requiring surgery and keeping him out of action for several months.
After returning from injury, Elias attacked Jeff Hardy and turned heel. He engaged in feuds and matches against Hardy, including a Guitar on a Pole match and a Symphony of Destruction match. Elias later formed an alliance with Jaxson Ryker but eventually split up with him. In August, Elias ended his musician character by burning his guitar in vignettes aired by WWE.
Ezekiel debut and return of Elias (2022–present)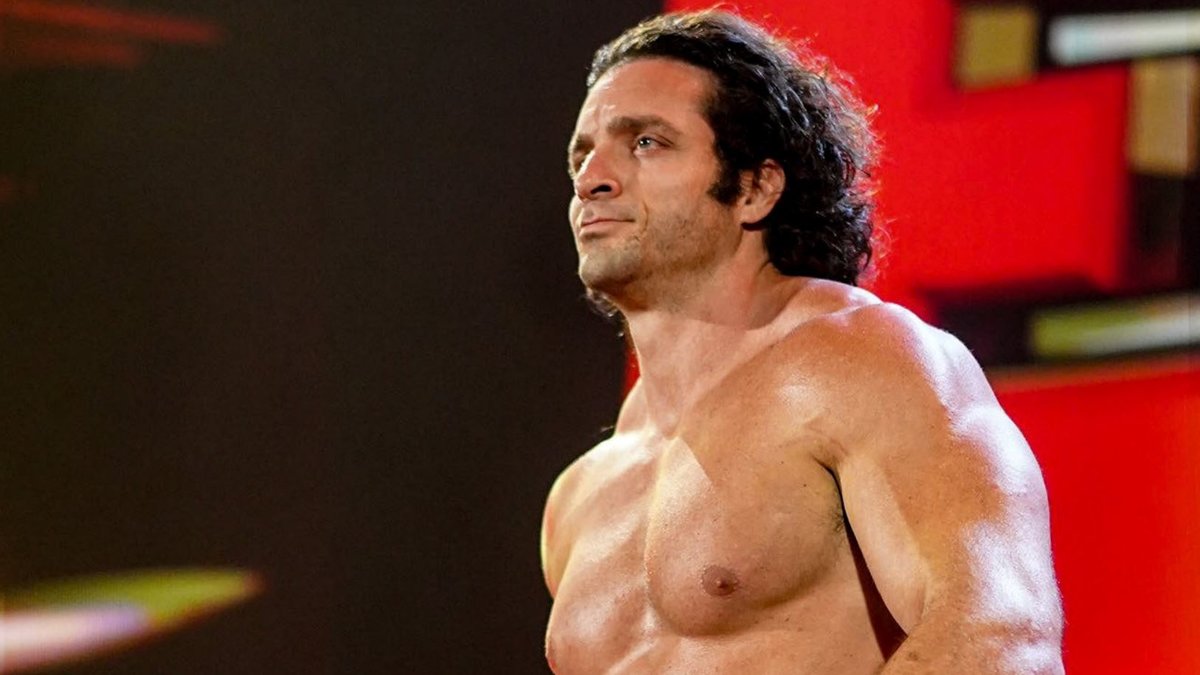 On the April 4, 2022 episode of Raw, following WrestleMania 38, Elias made his return to WWE television. Adopting a new persona as Ezekiel, he appeared as a face with a clean-shaven face, shorter hair, and different ring attire. Claiming to be Elias's younger brother, he entered into a feud with Kevin Owens, who was skeptical of Ezekiel's identity and believed him to be Elias himself. Their rivalry culminated in a match at Hell in a Cell, where Ezekiel was defeated by Owens.
In a doctored backstage segment on the June 20 episode of Raw, the two brothers "reunited" in a scripted encounter. Later that night, Elias, in his usual persona, took the stage to perform a concert but was interrupted by Owens, who still doubted the authenticity of their brotherhood. Owens challenged Ezekiel, Elias, or their "even younger brother Elrod" to a match, refusing to accept their individual identities. The feud between Owens and Ezekiel came to an end on the August 8 episode of Raw when Owens launched a vicious Apron Powerbomb, leading to Ezekiel being stretchered out of the arena.
On September 16, the Ezekiel gimmick was abandoned, and Jeffrey Sciullo reverted back to his original Elias persona. Elias made his official return on the October 17 episode of Raw, resuming his role as a WWE performer.
Elias WWE Age
The popular WWE wrestler Elias, is currently at the prime of his career. Born on November 22, 1987, Elias is 35 years old. With years of experience under his belt, he brings a unique blend of athleticism, showmanship, and musical talent to the ring. Despite his relatively young age, Elias has already made a significant impact in the wrestling world, captivating audiences with his charismatic performances and impressive in-ring skills.
Elias WWE Height
Elias, the renowned WWE wrestler, is billed at an impressive height of 6 feet (1.83 meters). This stature allows him to command attention in the ring and dominate his opponents with his physical presence. Standing at 6 feet tall, Elias possesses the ideal proportions to execute powerful moves and captivate fans with his dynamic performances.
Elias WWE Weight
Elias, the talented WWE wrestler, boasts a billed weight of 227 pounds (103 kilograms). This substantial weight provides him with a solid foundation and strength that he utilizes to dominate his opponents inside the squared circle. With his impressive physique, Elias showcases his power and agility, captivating fans with his dynamic wrestling style.
Elias WWE Net Worth In 2023
As of 2023, Elias's net worth stands at an impressive $3 million. Apart from his substantial base pay of $300,000 from WWE, Elias benefits from additional streams of income that contribute to his overall financial success. One of these sources includes merchandising royalties, where his popular merchandise sales further bolster his earnings. Additionally, Elias reaps the rewards of his appearances in pay-per-view events, which serve as lucrative opportunities to showcase his talents and increase his financial standing.
Elias WWE Wife
Elias Samson, the WWE superstar, maintains a private and discreet approach when it comes to his personal life, including his romantic relationships. As of now, there is no available information regarding Elias Samson's current marital status or any past marriages or divorces. He prefers to keep his love life confidential and away from the public eye.
Elias Samson's personal connections and romantic involvements are not publicly disclosed. Any information regarding his prior hookups, relationships, and ex-girlfriends is not readily available. Due to his preference for privacy, details about his dating history remain undisclosed.
It is important to note that when a public figure is spotted with someone, they may be referred to as "dating," even if the nature of their relationship is unclear. This could include scenarios where two single celebrities are seen together, whether they are exploring a deeper connection, maintaining a close friendship, or embarking on a romantic involvement.
Elias WWE Brother
Following WrestleMania 38, a new character named Ezekiel made his debut on RAW, claiming to be Elias' younger brother. However, there was immediate suspicion as Ezekiel bore a striking resemblance to Elias, but lacked certain defining characteristics such as a beard, a guitar, and the unique mannerisms of The Drifter. While Kevin Owens has persistently questioned the possibility that they are the same person, other individuals have accepted that Ezekiel is a distinct persona. Despite his defeat to Owens at Hell in a Cell, the truth about Ezekiel's true identity remains elusive.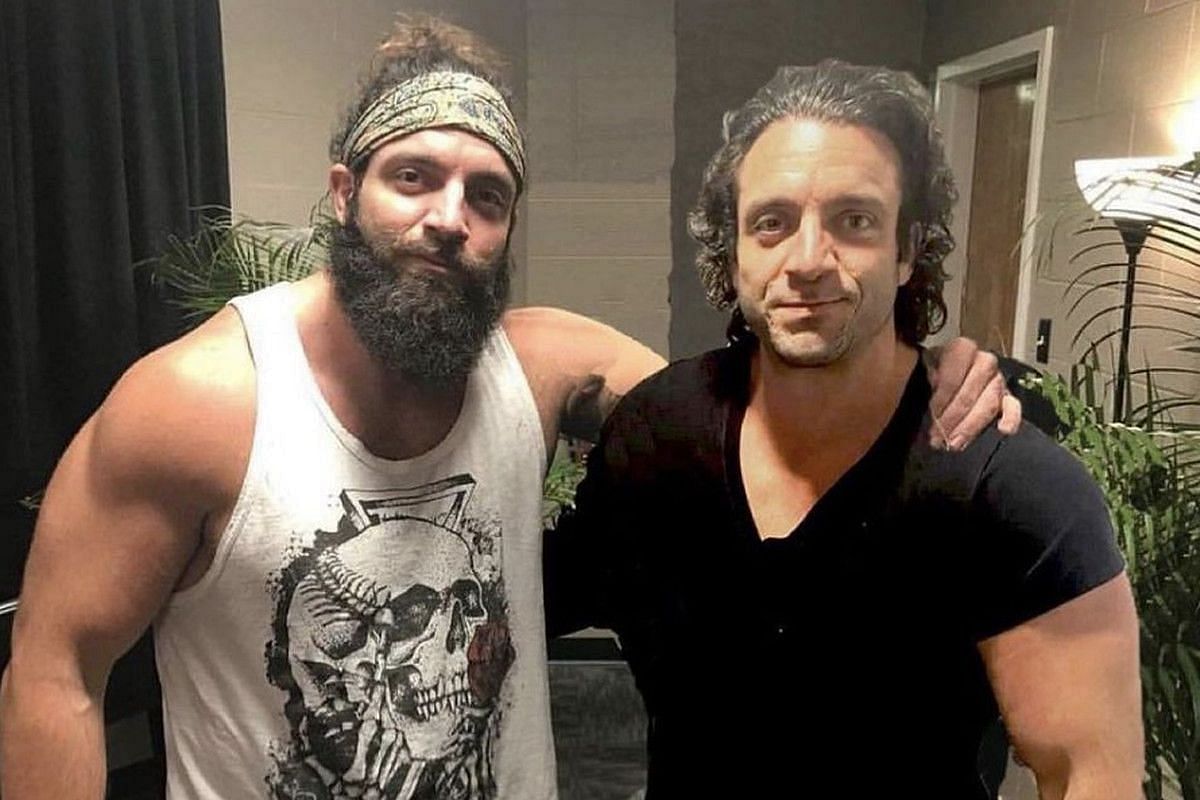 Amidst the speculation, it is worth noting that in the world of kayfabe, Ezekiel is not Elias, but in reality, both characters are portrayed by Jeffrey Daniel Sciullo, a renowned wrestler and singer. Sciullo has been involved in the wrestling industry for over fifteen years, showcasing his talent and versatility. Whether Ezekiel and Elias eventually converge or continue as separate entities remains to be seen, but for now, the distinction between the two is maintained in the fictional narrative.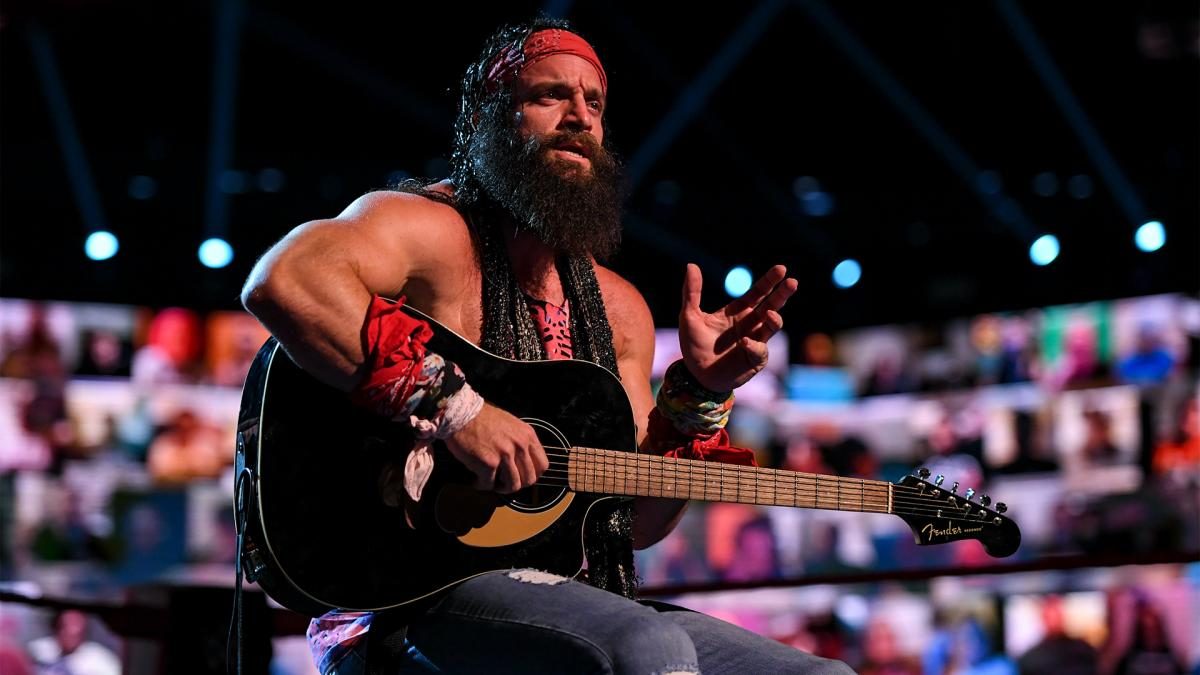 While Kevin Owens' relentless pursuit for the truth adds intrigue to the story, fans can appreciate the performances of Jeffrey Daniel Sciullo in bringing both Ezekiel and Elias to life. His dedication to his craft as a wrestler and musician has contributed to the success of these characters and their impact within the WWE universe.
Facts
Elias, whose real name is Jeffrey Sciullo, is a professional wrestler.
He was born on November 22, 1987, in Pittsburgh, Pennsylvania.
Elias made his debut in WWE in 2014 as a part of the NXT brand.
He portrays a musician character who often mocks his opponents through music.
Before WWE, Elias competed on the independent wrestling circuit as Logan Shulo.
He is a skilled musician and singer, known for playing the guitar and performing live songs.
Elias has released two music albums under the WWE Music Group: "WWE: Walk with Elias" (2018) and "Universal Truth" (2020).
He has been designated a "free agent" by WWE, allowing him to appear on both Raw and SmackDown.
Elias has engaged in notable feuds with wrestlers such as Finn Bálor, Kevin Owens, and Baron Corbin.
He is recognized for his charismatic promos and interactions with the WWE Universe, captivating fans with his entertaining performances.
Some Frequently Asked Questions
Is Ezekiel really WWE's Elias?
In the world of WWE, Ezekiel and Elias are portrayed as separate characters. However, both characters are played by the same person, Jeffrey Sciullo. While in kayfabe (the fictional world of wrestling), Ezekiel is not Elias, in reality, they are indeed the same individual. The storyline surrounding Ezekiel's claim to be Elias' younger brother adds an element of intrigue and mystery, leaving fans to speculate about the true connection between the two characters.
Is Elijah and Elias the same person in WWE?
No, Elijah and Elias are not the same person in WWE. Elijah Burke, also known as "The Pope" D'Angelo Dinero, is a different wrestler from Elias. Elijah Burke competed in WWE from 2006 to 2008 and is known for his time in the ECW brand. Elias, whose real name is Jeffrey Sciullo, is a separate wrestler who made his debut in WWE in 2014 and has been performing under the ring name Elias. While their names may sound similar, they are two distinct individuals with their own unique wrestling careers and personas in WWE.
Why is Elias not in the WWE?
Among our explanations for Elias' absence from WWE TV is that his organization is rebranding him. Let's start with the response that seems most obvious. Elias' ending of his previous gimmick by WWE indicates that they will be repositioning him in a different position.
Is WWE Elias injured?
Following a hit-and-run storyline on SmackDown, WWE took Elias off TV, putting him out of commission for a while. According to Dave Meltzer of The Wrestling Observer, Elias has a truly torn pectoral muscle and the Smackdown plot was designed to kill his career in professional wrestling.
Which WWE belt is the most valuable?
So, the WWE and World Heavyweight Championships are WWE's two most popular titles. They have been held by dozens of Hall of Famers and future Hall of Famers and have always been WWE's most coveted championships.
How Old Is Elias WWE?
Born on November 22, 1987, WWE wrestler Elias, whose real name is Jeffrey Sciullo, is currently 35 years old.
How Tall Is Elias WWE?
Elias, the WWE wrestler, is billed with a height of 6 feet 0 inches (1.83 meters). This height is the measurement attributed to him by WWE for his character portrayal.
How Much Does Is Elias WWE Weigh?
Elias, the WWE wrestler, is billed with a weight of 227 pounds (103 kilograms). This weight is the measurement attributed to him by WWE for his character portrayal.