Akira Tozawa is an iconic Japanese professional wrestler. He was born on 22 July 1985 in Nishinomiya, Hyogo, Japan. Nishinomiya is a city in the prefecture of Hyogo in Japan. Currently, he is wrestling for the World Wrestling Entertainment (WWE) promotion. WWE is a professional wrestling promotion. It is written as WWE for trade, branding, and publicity.
Akira Tozawa began his career in professional wrestling with Dragon Gate, a Japanese wrestling promotion. It operates as Dragon Gate Japan Pro-Wrestling. Dragon Gate has its own training centre as well whose name is Dragon Gate dojo. Most of the Dragon Gate wrestlers are graduates of Dragon Gate dojo, including Akira Tozawa. Tozawa is the third graduate of Dragon Gate dojo to debut. After his debut, he had to go back to the dojo. The reason for his return was his loss in all the 10 matches of a 10-match trial series he played in.
Akira then returned in October 2005 with a fellow rookie wrestler Yuki Ono. Yuki Ono came as his teammate. Later he teamed up with Vangelis, a Mexican wrestler with a Nazi stripping gimmick. Kenichiro Arai interfered which Akira objected to. Akira Tozawa went on to defeat Naruki Doi, another Dragon Gate wrestler in the Brave Gate League. For this feat, Kenichiro Arai offered him a place in the M2K stable which Akira turned down and established his own stable一Tozawa-juku. Tozawa had to close it down when he, Kenichiro Arai, and Taku Iwasa lost a match to Masaaki Mochizuki, Don Fujii, and Magnitude Kishiwada.
After Dragon Gate, Akira Tozawa made his debut for Dragon Gate USA. Then he went on to win several other matches in the United States and returned to Dragon Gate in 2011. Then, in 2016, Tozawa signed with WWE, the world's biggest wrestling promotion.
Akira Tozawa Wife
Akira Tozawa got engaged to fellow professional WWE wrestler Tamina Snuka on 28 March 2022. Tamina Snuka is a WWE wrestler who plays for the brand RAW. She was born on 10 January 1978 and her real name is Sarona Moana Marie Reiher Snuka-Polamalu. She is the daughter of the Fijian former wrestler Jimmy Snuka whose real name was James Reiher Snuka. Jimmy Snuka is a member of the WWE Hall of Fame.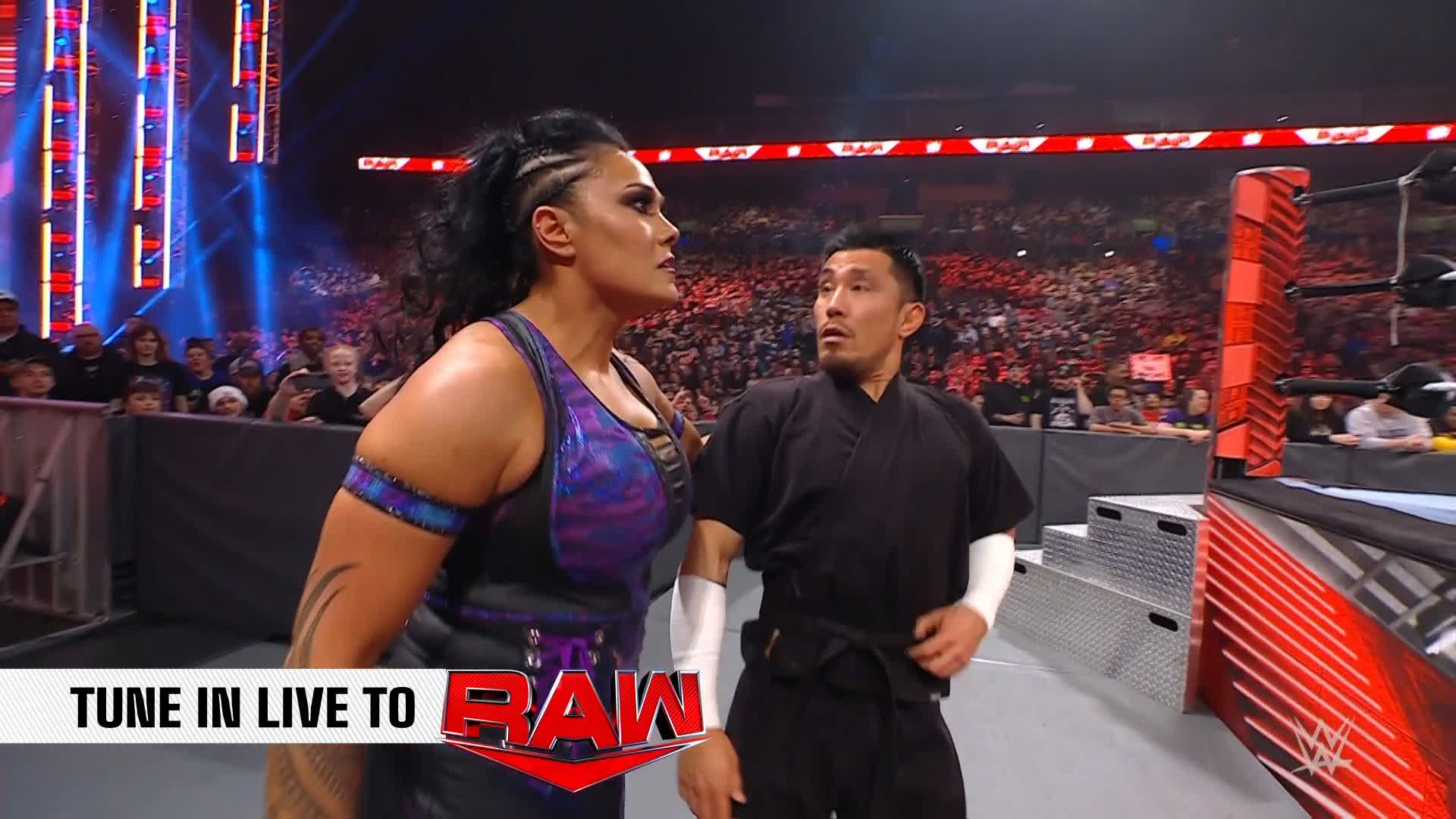 The couple fell in love after they spent several months preparing and trying to win the WWE 24/7 Title. Later, on 18 April 2022, Tozawa won the championship for the fifth time. He won this time by pinning his partner Tamina during their wedding ceremony. Tozawa later lost that championship back to Dana Brooke. By the end of that month, Tamina filed for divorce because Tozawa was unable to help Tamina win the title.
Snuka began her professional wrestling career after winning the first Lia Maivia Scholarship to train at the Wild Samoan Training Center in Minneola, Floria, United States. This was in the year 2009. The next year, in 2010, Snuka made her debut on World Wrestling Entertainment's brand RAW as a villainous character. This was on the May 24 episode of RAW. In 2011, Tamina was drafted into the Smackdown brand of WWE. She made her Smackdown debut as a villain again on the May 27 episode of Smackdown. Tamina made her in-ring return to the RAW brand on November 26, 2011.
Tamina Snuka is a moderately successful WWE professional wrestler overall but an outstanding performer in the 24/7 Championship of WWE. She has won seven WWE 24/7 Championships and one WWE Women's Tag Team Championship with Natalya. Currently, she is teammates with fellow RAW wrestler Dana Brooke since August 2022.
Akira Tozawa Net Worth
Akira Tozawa is a professional wrestler from Japan. He is a well-trained wrestler and has been pretty successful in his career so far. Starting from the Dragon Gate promotion in Japan, Tozawa went on to make his mark in the world's biggest professional wrestling promotion, World Wrestling Entertainment or WWE. From there, he shot to fame in a very short period and earned millions of fans around the world.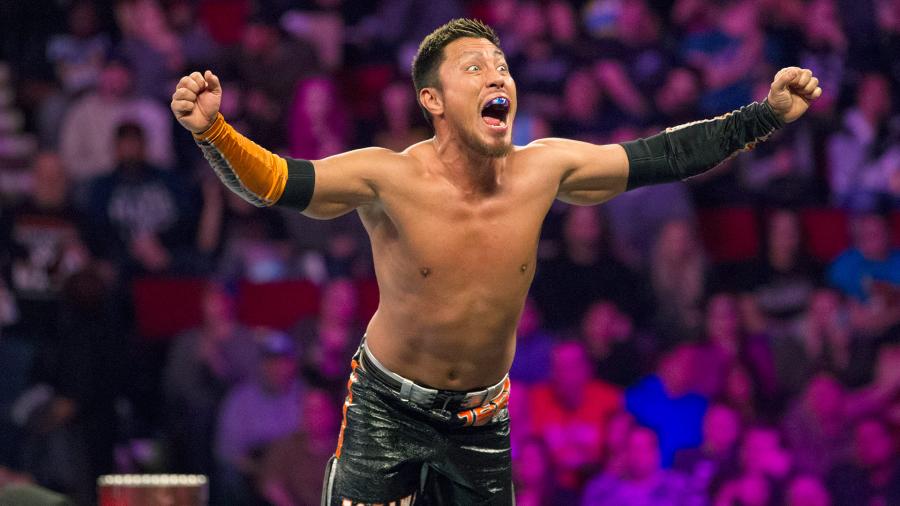 All of this success came with a hefty salary and other opportunities for making money. As per the latest estimates, Akira Tozawa earns an annual income of about $100,000 from WWE. He wrestles for the RAW brand of WWE which is one of the two WWE brands. The other one is Smackdown.
Besides his salary from the wrestling promotion company, he is also a part of some brand endorsements and features in very famous video games like the WWE 2K series. Akira made his WWE 2K feature debut with WWE 2K18. Then he appeared in WWE 2K19, WWE 2K20, and WWE 2K22. All these video game appearances also accrue him a decent income and raise his fanbase size.
Owing to all these factors, people have estimated that Akira Tozawa's net worth is approximately between $1 million and $2 million.
Akira Tozawa is a 16-time WWE 24/7 Championship winner and a 1-time WWE Cruiserweight Championship winner.
Akira Tozawa Dragon Gate
He, a Japanese professional wrestler, began his professional wrestling career with Dragon Gate, a professional wrestling promotion in Japan. He trained in the Dragon Gate dojo and made his debut.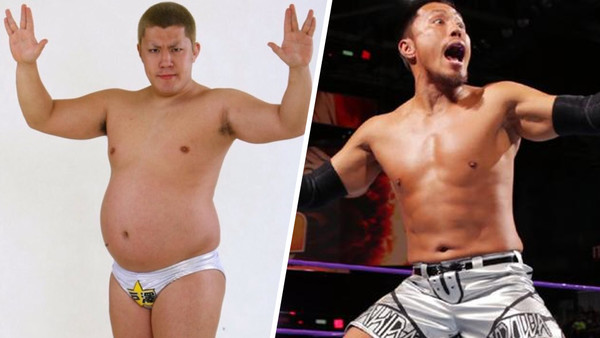 His debut was not so memorable. He lost all the 10 matches of the 10-match trial series he played in and was sent back to the dojo. He then returned in October 2005 and teamed up with fellow wrestler Yuki Ono first and then a Mexican professional wrestler, Vangelis.
Tozawa competed in the Brave Gate League and defeated Naruki Doi. For this, an experienced Japanese professional wrestler Kenichiro Arai offered Tozawa a spot in the M2K stable. Tozawa turned the offer down and decided to open his own stable. Then he brashly challenged the Open The Gate champions Masaaki Mochizuki, Don Fujii, and Magnitude Kishiwada to a match with him, Kenichiro Arai, and Taku Iwasa. He lost the match and had to disband his stable as a part of the terms of the match.
In 2009, he lost to Kong in an Open the Brave Gate Championship match. After this defeat, he left for the United States and made his debut for Dragon Gate USA.
While at the Dragon Gate dojo and Dragon Gate, he was trained by Kenichiro Arai and Masaaki Mochizuki. Kenichiro Arai is a Japanese professional wrestler. He is 50 years old and plays for the Dragon Gate promotion. Arai is a second term graduate of Último Dragón's Toryumon Japan group. Arai has won several championships at Dragon Gate. Masaaki Mochizuki is also a Japanese professional wrestler and a graduate of Koji Kitao's Bukō Dōjō. Mochizuki is 52 years old and is playing for Dragon Gate and Pro Wrestling Noah. He has played for other promotions too and has been very successful in his career.
Akira Tozawa WWE 2K
WWE 2K is a video game series. It is a famous video game series. The game is a simulation of professional wrestling sports. It launched in the year 2000 and is based on the premise of featuring professional wrestlers, especially from World Wrestling Entertainment or WWE. The video game players who get to play this game choose a professional wrestling character and fight against the other wrestlers WWE 2K features and win championships.
Originally, Yuke's would develop the game and THQ would publish it. In 2013, 2K Sports took over the game as publisher and developed WWE 2K14. Visual Concepts then joined as co-developers. In 2018, Yuke's left and Visual Concepts began to develop WWE 2K fully. The first game it developed all by itself was WWE 2K20 in 2019.
The first game was published by THQ and developed by Yuke's. It was WWF SmackDown!. It was released on March 2, 2000. The game overall is composed of three major modes: season mode, exhibition mode, and create-a-superstar mode. The game features now both the WWE brands: RAW and Smackdown. It also simulates almost every championship that is played in WWE.
Every year, the game features some superstars and divas on its cover. The latest version, WWE 2K22, features Rey Mysterio who plays on the RAW brand of WWE. The games have been featuring several, often all, WWE wrestlers across all the brands and international extensions. Some of the most notable ones are Undertaker, John Cena, Roman Reigns, Charlotte Flair, Gail Kim, Akira Tozawa, Hulk Hogan, AJ Styles, and Brock Lesnar.
The latest release WWE 2K22 is available on Play Stations 4 and 5, Windows, Xbox One, and Xbox Series 5. You can play the game as a single player or invite someone and enjoy together using the multiplayer mode.
WWE RAW
RAW is one of the two main brands of the World Wrestling Entertainment promotion. It was established on March 25, 2002. The brands are how WWE's roster is divided by WWE. Wrestlers under each brand have to perform on a weekly basis. RAW wrestlers perform every Monday on the show Monday Night RAW or, simply, RAW. WWE discontinued this brand for a brief period from 2011 to 2016 and then brought it back. When the show returned in 2016, Vince McMahon, the owner of WWE, named Stephanie McMahon the commissioner of RAW.
RAW's creation was a result of WWE's (then WWF) process of brand extension. WWE had to split its roster because it got a lot of wrestlers under its brand. This happened when WWE purchased its two biggest competitors, World Championship Wrestling (WCW) and Extreme Championship Wrestling (ECW). As a result, WWE's roster doubled in size and accommodating all the professional wrestlers under a single brand became impossible.
WWE RAW hosts several championships. Many are no longer available while many are there since the inception of RAW itself in 2002 and even before RAW. Some of those championships which were there since WWE's inception were allotted to RAW and Smackdown when the brand was extended.
The current RAW championships are WWE Championship, WWE United States Championship, WWE Raw Tag Team Championship, and WWE RAW Women's Championship. The current winners are Roman Reigns of the WWE Championship, Bobby Lashley of the WWE United States Championship, The Usos of the WWE Raw Tag Team Championship, and Bianca Belair of the WWE Raw Women's Championship.
WWE Raw is home to some of the best and most successful WWE wrestlers. Some of those in its current roster are AJ Styles, Akira Tozawa, Randy Orton, Alexa Bliss, Becky Lynch, and Queen Zelina.
WWE SmackDown!
WWE Smackdown is a WWE brand under which some of the WWE wrestlers perform every week. It is a result of WWE's program of extending its brand because of the huge number of professional wrestlers it signed. WWE bought its competitors World Championship Wrestling WCW and Extreme Championship Wrestling ECW. Therefore, many wrestlers came under WWE. Thus, its roster doubled in size. Now although WWE was and still is the world's biggest professional wrestling profession, it became impossible for WWE to accommodate all of them and let all of them wrestle. Hence came the brand split or brand extension.
WWE established WWE Smackdown on March 25, 2002. RAW came on the same day. The wrestlers under the Smackdown brand perform on a weekly basis. They appear on the show Friday Night Smackdown and wrestle and do their acts. WWE discontinued SmackDown for a period of about 5 years, from 2011 to 2016. Actually, both the brands, RAW and SmackDown, did not appear for the period. On the July 11 episode of Raw in the same year, Vince McMahon said Shane McMahon would be the commissioner of Smackdown.
WWE Smackdown has one roster of its own. Therefore, it features those wrestlers who signed with the SmackDown brand. Now players join a particular brand through picks in drafts. Thus, every player finds their name up for grabs in the drafts and then joins that particular brand when the brand picks them. Although RAW and Smackdown are the most famous brands of WWE, it is important to know that these are not the only two brands WWE features.
WWE Smackdown has the following championships: WWE Universal Championship, WWE Smackdown Women's Championship, WWE Intercontinental Championship, and WWE Smackdown Tag Team Championship. Their winners are Roman Reigns, Liv Morgan, Gunther, and The Usos respectively.
Akira Tozawa Action Figure
Action figures are very collectable. If you are a fan of someone, especially a sportsperson, superhero, or cartoon character, you might have wanted to buy an action figure of that person or character. Action figures are basically small figures made out of some material depicting a certain character. Therefore, these are basically small statues of those characters with which children can play. More sophisticated action figures are also available in the market. This means those are the ones which should be put on display and are not for playing or messing around with.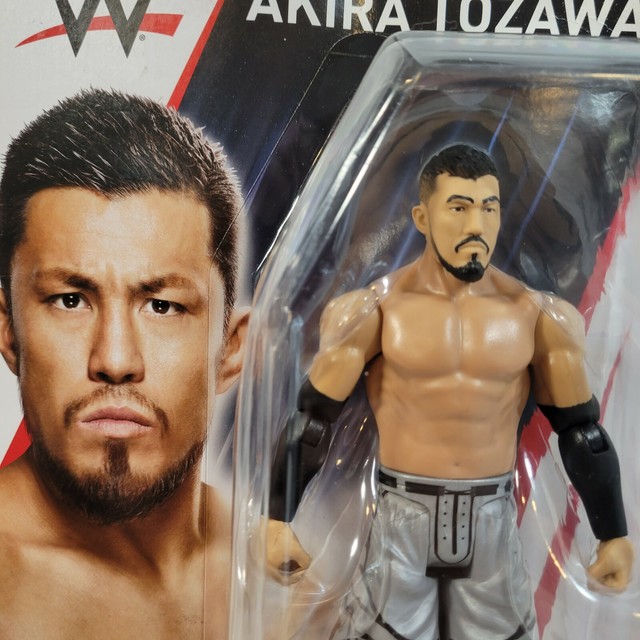 Toy companies are earning a good deal of money by making these action figures. The action figures often come with a license. This means the company that is producing a particular action figure owns the right to produce it and that no other company can produce it. Such action figures are "official" action figures and are very valuable, especially after they go out of production.
WWE wrestlers' action figures are very popular amongst WWE fans. No matter what their age is, they love to have their favourite WWE wrestler's miniature version with them, especially the official ones, with all the details. They often come out on special occasions also. Because those occasions are very rare, those action figures do not come out often. For this reason, those figures are called limited editions. Some of the most collectable action figures are AJ Styles, John Cena, Undertaker, Akira Tozawa, Charlotte Flair, and Gail Kim, among many others.
One can find Akira Tozawa's action figures easily on the internet. Big toy and playing card manufacturers like Mattel sell them. They are available both online and offline. Online, you can buy them from official websites as well as third-party sellers like Amazon, eBay, and so on.
Akira Tozawa FAQs
What is Akira Tozawa real name?
The World Wrestling Entertainment promotions RAW brand wrestler Akira Tozawa is a Japanese professional wrestler. His real name is Akira Tozawa, the same as his ring name. He made his debut with Dragon Gate in Japan in 2005.
How old is Akira Tozawa?
Akira Tozawa was born on 22 July 1985. He is currently 37 years.
How tall is Tozawa?
WWE professional wrestler Akira Tozawa is 1.7 metres tall. That is about 5.58 feet high.
Who is Tamina married to?
WWE RAW professional wrestler Tamina Snuka married her first husband Brandon Polamalu in 1995. They separated in 2003. Then, in March 2022, she married the Japanese professional wrestler Akira Tozawa. She later filed a divorce because Akira could not help her win the title she wanted.
How many kids does Tamina Snuka have?
WWE wrestler Tamina Snuka has two daughters. Their names are Maleata and Milaneta. Maleata is 19 years old while Milaneta is 17 years old.
What does Akira Tozawa weigh?
Akira Tozawa weighs 71 kg. He is a professional wrestler from Japan. He is currently with WWE and plays under its RAW brand.
How much does Tamina Snuka make a year?
WWE professional wrestler Tamina Snuka makes about $200000 per year. Her net worth is approximately $1 million. She plays in the RAW brand of WWE.
Is WWE all scripted?
WWE, contrary to popular beliefs, is fully scripted. The wrestlers know what they are going to do in the ring and the dialogues they are going to say. Experts choreograph the matches very carefully. Wrestlers perform all their moves, even the life-threatening ones, under complete supervision and direction. WWE shows are not legitimate contests. They are entertainment-based performance theatres. That the matches in WWE are scripted was accepted by Vince McMahon, the owner of WWE, in 1989. He did so to avoid taxes from the athletic commission.