Who is Blake Martinez?
Blake Edmon Martinez, more commonly known as Blake Martinez, is an American Football inside linebacker. He currently plays for the New York Giants of the National Football League (NFL). There is a lot of interesting stuff about his entire career. Thus, to know more about Blake Martinez, keep reading.
Blake Martinez Bio
Blake originally belongs from Tucson, Arizona. The name of his parents is Marc Martinez and Carrisa Martinez respectively. Born on January 9, 1994, Blake Martinez went to the Canyon del Oro High School in Oro Valley, Arizona. Thus, he used to attend this school, and then later, Blake Martinez went to Stanford University. It is here that he also received a scholarship. While Blake Martinez was at Stanford, he was a part of the Standford Cardinal Football team. There he used to play as a 2-year starter as a linebacker. It was in the year 2015 that Blake actually got the chance to feature in the first-team All-Pac-12 team. In the following year, that is, in 2016, the Green Bay Packers selected him. It was hence, in the fourth round of the 2016 NFL Draft.
Blake Martinez Age
Being born on January 9, 1994, Blake Martinez is currently 28 years old.
School Life of Blake Martinez
While Blake was in his school, he used to play as a tight end, running back, and linebacker positions. He practiced under head coach Dustin Peace. Because of his huge talents in football back then, he received a letter in football. Moreover, he also received a letter in basketball and volleyball, respectively. It was during this phase of his career that he also earned a position in the PrepStar All-West Region Team. Moreover, he also won the Defensive Player of the year award two times. Blake Martinez is a school record holder of 247 tackles and coverage of 1,100 total offensive yards.
It was during his senior year. A popular website called Rivals.com once ranked Blake Martinez as a 3-star inside linebacker. Moreover, Blake had received several scholarship offers from various schools at that time. Those schools were Stanford, Boise State, Oregon State, and San Jose State. Apart from these, other schools had also shown interest in him. The names of these schools are Arizona, Arizona State, Northern Arizona, Oregon, and San Diego State. However, after much thinking and discussion, he accepted the offer from Stanford. Therefore, he officially started to play with Stanford on August 1, 2011.
College Life of Blake Martinez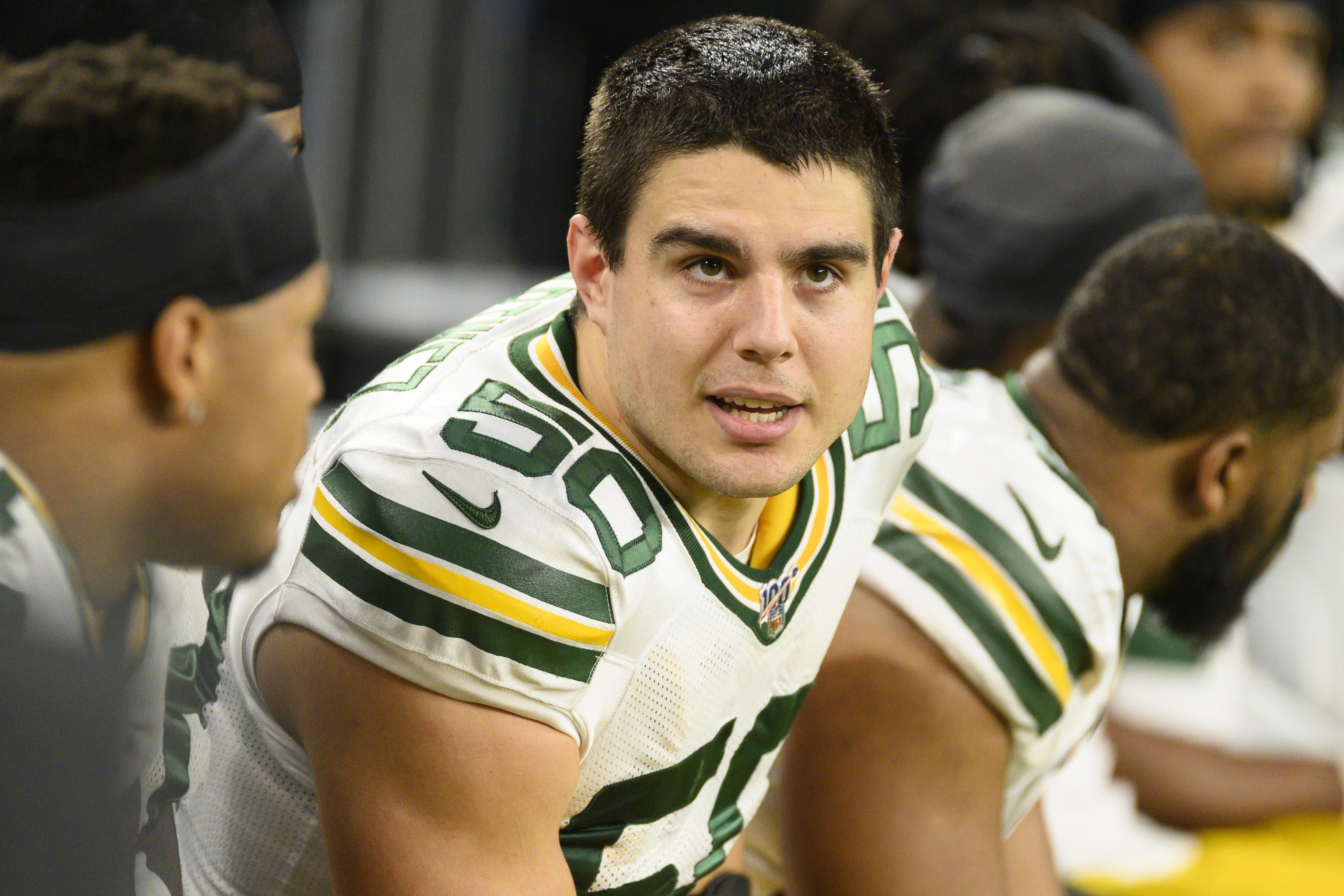 After going to college in 2012, Blake Martinez continued to play with the Stanford club. Thus, as a freshman in college, he played as many as 14 games in a row. But his very first tackle came in the match against Duke University. When the year ended, Blake Martinez received Stanford's Greg Piers Service Team Award. It was due to his extremely well defensive efforts in all the games. His second year started soon, that is in 2013. In the entire second year, Blake Martinez played over ten games, having 11 tackles, out of which 7 were solo. However, the best game of his career was against the California Golden Bears. In that particular game, he had six tackles, thus, forcing a fumble. Hence, it was his career's first interception. Therefore, it was at the end of the year when he received the honorable mention of Academic All-Pac-12.
In the 2014 season, Blake had a breakout season. He featured in 13 games. More surprisingly, in all the games where he had played, he had over ten tackles. In this season, too, he had his best game. In that game, Blake Martinez intercepted a huge number of passes. Jared Goff was the one who threw most of the passes. He was the first overall draft pick in the 2016 NFL Draft. As we all know already, what a star player is Jared. Interceptions to his passes in that manner created a lot of fuss among the audience. Thus, people all around the globe started focusing more and more on Martinez. However, it did not end well for Goff, whose school record for most consecutive attempts without an interception was broken. Later in 2015, Phil Steele's All-America fourth pre-season team and his All-Pac-12 First team included Blake Martinez.
Career of Blake Martinez
It was on December 22, 2015, that we came to know that Blake Martinez accepted Stanford's invitation. The invitation was to play in the Senior Bowl along with Kevin Hogan, Joshua Garnett, and Kyle Murphy. He was not the only Stanford to have accepted their invitation; four other players apart from him did. Thus, it was on January 30, 2016, that Blake played in the Senior Bowl. It all took place in Indiana. After that, he completed all the training sessions and became fit enough to feature in the starting lineup. It was on March 17, 2016, that he attended Stanford's pro day. There Blake Martinez performed the 60-yard shuttle, vertical jump (34″), and positional drills. When the pre-draft process ended, he became the sixth-best inside linebacker in the draft and also the tenth best linebacker.
Blake's Career in the Green Bay Packers
In the Year 2016
It was in the year 2016 that the Green Bay Packers selected Blake Martinez. They selected him in the fourth round of the 2016 NFL Draft. Along with him, the Packers also selected one of Blake's former Stanford teammate Kyle Murphy. The Packers signed Martinez for a deal of 4 years where the worth of his contract was $2.72 Million. Moreover, they paid him $383,393 at the time of his joining. Thus, he started to work thereafter with the team's defense. Thus, in the training camps, Blake started to compete for the inside linebacker position in the team. His main competition was against Sam Barrington, Carl Bradford, and Joe Thomas. Thus, eventually, Blake and Jake received the opportunity to play alongside their team. They slowly built their chemistry quite well, and hence they also received a nickname, "Shake and Bake."
The name of their head coach was Mike McCarthy, and he selected both Blake Martinez and Jake Ryan to feature in the starting lineups. This duo was the inside linebackers, whereas Nick Perry and Clay Matthews III were the outside linebackers. Therefore, Blake's debut game came in the very first game, where he recorded six combined tackles. Thus, leading their team to a 27-23 win. Slowly he started developing more and more. It was on October 20, 2016, that he had his career's first interception of Matt Barkley against the Chicago Bears. His team won it 26-10. Apart from his interception in that match, he also recorded five combined tackles and two pass breakups. It was in the tenth week that Martinez created a new record against the Tennessee Titans. Though his team lost the game in that match, Blake created his new career record of ten combined tackles.
In the Year 2017
Towards the end of 2016, Blake Martinez suffered a sprain injury. As a result of which, he missed three games from week 12 to week 14. The match in which he received the injury was against the Washington Redskins. However, he came back stronger in the year 2017. Thus, on January 1, 2017, Blake Martinez made three solo tackles. Apart from that, he also made his career's first sack on Matthew Stafford. Thus, as a result of these victories, the Green Bay Packers topped the group, and their winning run continued. However, soon on September 17, 2017, the Packers lost their first game against the Falcons after a series of victories. But the records of Blake Martinez kept growing as he collected five solo tackles in that particular game. Very soon, Blake Martinez created another massive record.
Even though the Packers lost that game, Blake tried his best to give his team a victory. He recorded 16 combined tackles in the entire game, which was the best of his career. Still, the Green Bay Packers lost it 26-17 to the New Orleans Saints. But the Packers' losing run continued, but Blake Martinez never gave up trying. This is because, on November 26, he once again recorded 15 tackles in the entire game against the Pittsburgh Steelers. In spite of his team's losing momentum, he continued to shine above everyone else. Thus, by the end of the 2017's season, Blake Martinez recorded an overall of 144 combined tackles in all games. Moreover, he almost topped the group for the most tackles list. But Preston Brown and Joe Schobert were also tied at the first position alongside Blake Martinez. Thus, the high run of Blake ended in 2017.
In the Year 2018
The season of 2018 also saw Blake Martinez featuring in his usual starting inside linebacker position. After a slow start to the season, it was in the fifth week that he broke the silence. He recorded five tackles and two sacks which were the best of the season. But still, the Packers could not register a victory. It was on October 15, 2018, that the losing run of the Green Bay Packers ended. They won the match 33-30. More precisely speaking, Blake Martinez was once again their star performer. He recorded twelve combined tackles, among which nine of them were solo. Thus, it was the best of the entire season. But a loss in another game for the Packers seriously meant a very bad moto for the team. But that's what happened on December 3 when they lost again to the Arizona Cardinals. Therefore, they decided to fire their coach.
Thus, it was on that day that the Packers fired their head coach, Mike McCarthy. Hence, for the time being, their offensive coordinator, Joe Philbin, became their interim head coach. It was just for the remaining five games of the season. However, the high run of Blake Martinez hardly ended. This is because, in week 14, Blake recorded once again twelve combined tackles, out of which eleven of them were his solo efforts. The Green Bay Packers also won that game 34-20 against the Atlanta Falcons. Therefore, at the end of 2018's season, Blake Martinez recorded a career-best 144 combined tackles, out of which 91 were his solo efforts. Moreover, he also recorded five sacks and three pass deflections in the entire season. However, in spite of his amazing efforts, he could not top the leading tackling list and became second. Thus, Blake received rank 17 among all qualifying linebackers.
In the Year 2019
In the very beginning of 2019, in the first week itself, Blake Martinez recorded seven tackles and one sack. The match was against the Chicago Bears, and Blake sacked Mitchell Trubisky. Thus, leading his team to a 10-3 win over the Bears. However, his other major career record was in Week seven, when he recorded 16 tackles in that game. Moreover, Blake Martinez also forced Oakland Raiders' teammate Derek Carr to fumble the football into the end zone. Thus, he helped his team in a huge victory of 42-24. On the seventeenth week, he recorded seven tackles and also intercepted a pass by Blough. Therefore, he once again helped his team to win it by a 23-20 score difference.
Blake Martinez For Giants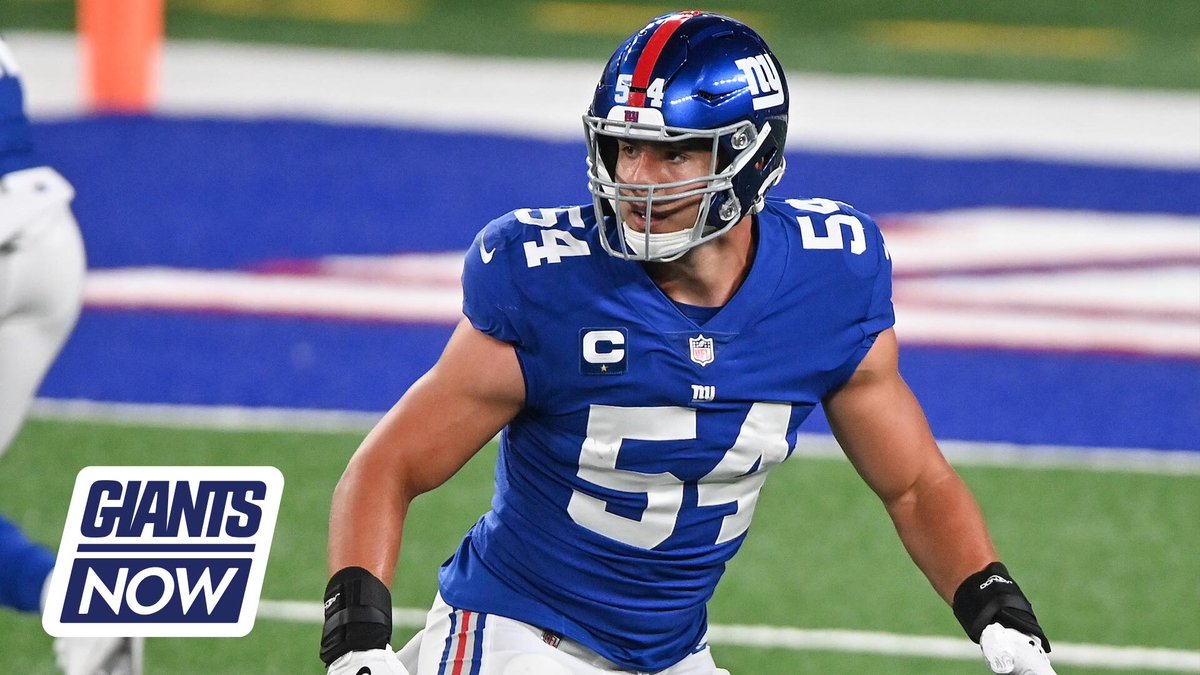 It was in the year 2020 that Blake Martinez changed his club after a long time. It was on March 26 that he signed a 3-year deal of $30 Million with the New York Giants. Thus, his debut came in the very first week of his signing against the Pittsburgh Steelers. In spite of helping his team with 13 tackles, the Giants lost the game 16-26. Once again, in the second week, he helped his team with eight tackles and a sack as well. It was indeed his first sack of the season as he sacked Mitchell Trubisky. In spite of everything, the Giants lost it 13-17. In the ninth week, once again, he helped his team with ten tackles and one interception. Therefore, he helped his team win that game. Thus, the high form of Blake Martinez continued in spite of the fact he played in whichever club.
Other Interesting Facts about Blake Martinez
To know more about a few more interesting facts about Blake Martinez and his most searched facts, keep reading below.
Blake Martinez Contract
The New York Giants signed Blake Martinez in the year 2021. According to various reports, he now has a $6.725 million cap number. It is down from $10.225 million. It was after an agreement of conversion of $7 million of Blake's base salary into a signing bonus.
Blake Martinez as a Pokemon Fan

Being a big fan of Pokemon, he is not the only footballer to be one. Blake's fellow teammate Leonard Williams of the New York Giants is also interested a lot in it. He has a collection of a huge number of cards as he plans to bring them to the news conferences. Blake has also spoken of a rare card in his possession – Charmander.
Blake Martinez PFF
The PFF contains all the stats of Blake Martinez's career. To know more about his stats, one can visit his website and go through the various details provided in years.
Blake Martinez Stats
The stats of Blake Martinez as per various years is as follows.
2016
Solo tackles – 52
Assists – 12
Interceptions – 1
Forced Fumbles – 0
2017
Solo tackles – 109
Assists – 28
Interceptions – 1
Forced Fumbles – 1
2018
Solo tackles – 96
Assists – 37
Interceptions – 0
Forced Fumbles – 0
2019
Solo tackles – 114
Assists – 43
Interceptions – 1
Forced Fumbles – 0
2020
Solo tackles – 108
Assists – 35
Interceptions – 1
Forced Fumbles – 2
Blake Martinez Jersey
The original jersey of Blake Martinez is available on the official website of the New York Giants. Visit the website >> now to purchase it.
Blake Martinez Instagram
The Instagram account of Blake Martinez has over 351 posts, as he has 160k followers currently. These posts constitute his playing pictures as well as those of Pokemon. Click here to visit his Instagram profile.
Blake Martinez Twitter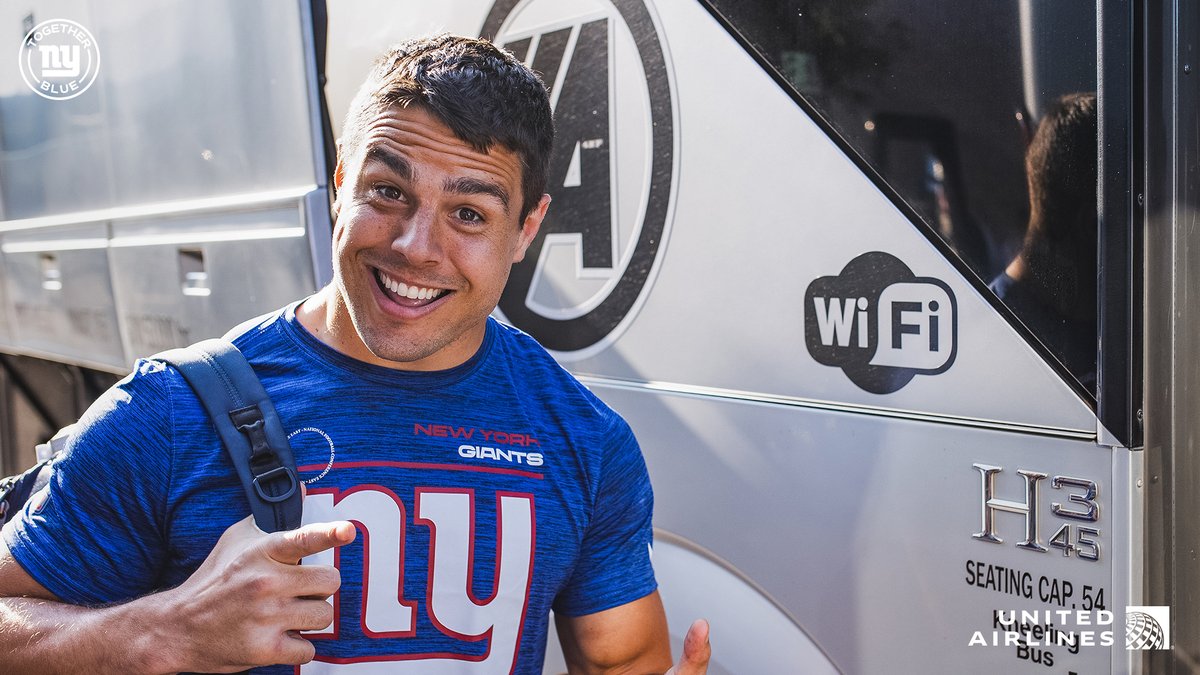 The Twitter handle of Blake Martinez has over 5,619 tweets with 63.7k followers. Click here to visit his Twitter profile.
Blake Martinez Salary
As of 2021, Blake's salary is $1,125,000 with a restructured bonus of $7,000,000.
Blake Martinez Injury
It was in the year 2020 that Blake Martinez suffered an ankle injury. However, he recovered soon and played quite a number of matches. Currently, as of 2021, he got caught up with the Covid-19 sort of illness and is missing the pre-season matches.
Blake Martinez 40 Time
Martinez's record of 40 yards is in 4.71 seconds at 17.37 MPH.