Baron Corbin, the professional name of American wrestler Thomas Pestock, has navigated a diverse athletic landscape with exceptional success. His journey ranges from wrestling to football, crowned by a notable stint with WWE.
Before conquering the wrestling realm, Pestock had an impactful NFL career as an offensive lineman, representing Indianapolis Colts and Arizona Cardinals. His athleticism was not confined to football alone. He was also a three-time Golden Gloves champion and an acclaimed grappling champion.
The year 2012 marked Pestock's alliance with WWE, where he became part of the NXT brand as Baron Corbin. His grand debut at WrestleMania 32 led to a spectacular victory in the André the Giant Memorial Battle Royal. In 2017, Corbin further established his prowess by winning the men's ladder match at the Money in the Bank event and securing the WWE United States Championship.
In 2018, Pestock donned the hat of Raw's Constable, immersing himself in a captivating feud with Kurt Angle. This rivalry culminated in a retirement match at WrestleMania 35, where Corbin emerged victorious. Showcasing his versatility, he claimed the title of King Corbin following his triumph in the 2019 King of the Ring tournament. However, only to lose it in June 2021, leading to a period of hardship.
A surprising transformation occurred in August 2021 as Pestock embraced the persona of Happy Corbin, a carefree and affluent character. This phase saw a brief alliance with Madcap Moss, adding intrigue to his storyline. However, in October 2022, he chose to return to his roots, adopting his original ring name, Baron Corbin, and hired JBL as his manager until February 2023.
Uncover Baron Corbin's real name, age, height, weight, NFL journey, WWE career, Lone Wolf persona, finisher, net worth, wife, and FAQs in this concise profile.
Baron Corbin Bio/Wiki Table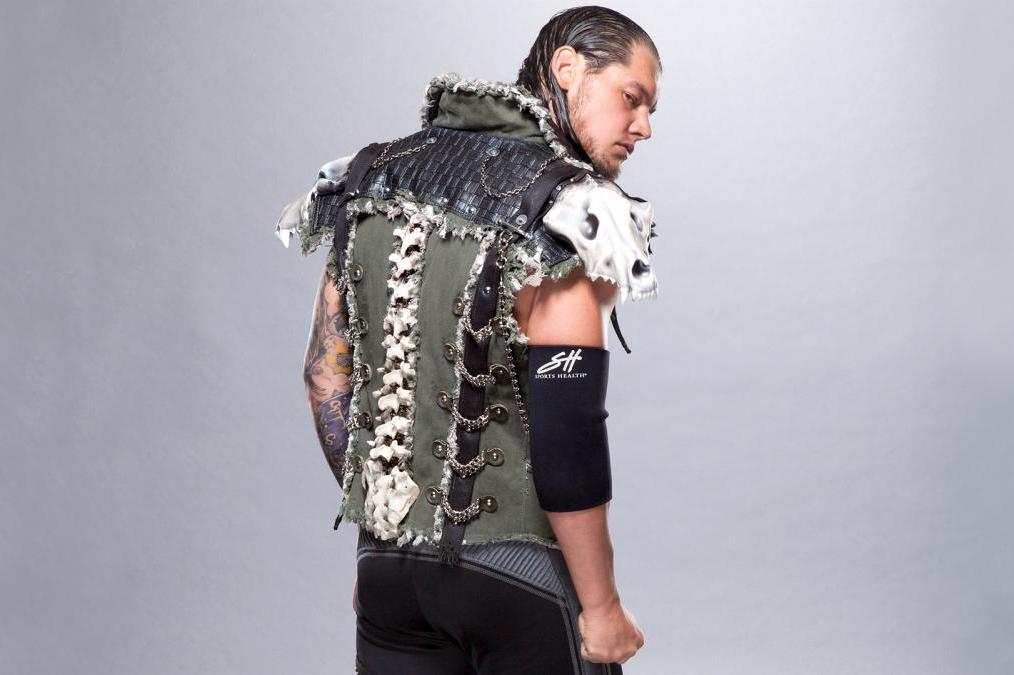 | | |
| --- | --- |
| Full Name | Thomas Pestock |
| Ring Name | Baron Corbin |
| Birth Date | September 13, 1984 |
| Birth Place | Lenexa, Kansas, U.S. |
| Occupation | Professional Wrestler, Former Professional Football Player |
| Years Active | 2012–present (in wrestling) |
| Nationality | American |
| Height | 6 ft 8 in (203 cm) |
| Weight | 285 lb (129 kg) |
| Education | Northwest Missouri State University |
| Trained by | WWE Performance Center |
| Wrestling Debut | 2012 |
| Wrestling Promotion | WWE |
| Notable Achievements | WWE United States Champion, Money in the Bank winner (2017), Andre The Giant Memorial Battle Royal winner (2016), WWE King of the Ring (2019) |
Early Life
Thomas Pestock, born on September 13, 1984, hails from Lenexa, Kansas. During his formative years, Pestock displayed a passion for combat sports and dedicated himself to the art of boxing. His commitment and training led him to achieve remarkable success in the field.
By 2007, Pestock had already established himself as a force to be reckoned with, becoming a two-time regional amateur boxing champion in the prestigious Golden Gloves competition. His skill and determination propelled him to new heights in his boxing career.
In 2008, Pestock had the opportunity to showcase his abilities on a national stage, competing in the Golden Gloves National Tournament of Champions. He participated in the super heavyweight division, demonstrating his prowess against formidable opponents. Notably, he emerged victorious in the preliminary round, defeating Chaen Chess. Although Pestock faced a setback in the quarter-finals, losing to Andrae Cathron, his achievements in the tournament highlighted his talent and dedication to his craft.
Baron Corbin Height
Baron Corbin, known by his real name Tom Pestock, is a prominent figure in the world of professional wrestling. Standing at an impressive 6 feet 6 inches and weighing 317 pounds, he brings a formidable presence to the ring.
Prior to his wrestling career, Corbin made a name for himself as an American football player. However, it's worth noting that there have been some discrepancies regarding his height.
In 2016, he claimed to be 6'8 while competing as a wrestler, which was slightly higher than his measured height of 6 feet 6 1/2 inches at the NFL combine. Regardless of the slight variation, Baron Corbin's towering stature remains a defining attribute that adds to his overall physical dominance in the world of professional wrestling.
Baron Corbin Age
Passions and job trajectories can change at any time, as exemplified by Thomas Pestock, better known as Baron Corbin. Once an NFL player, he transitioned into professional wrestling for SmackDown.
Feared by prestigious WWE Superstars, Corbin is also disliked by many, earning the PWI Most Hated Wrestler of the Year in 2019.
Born on September 13, 1984, Corbin is currently 38 years old as of 2023.
Baron Corbin Weight
Despite not achieving world title success, the King of the Ring champion boasts multiple accomplishments in WWE. These include the United States title, Andre the Giant Battle Royal victory, and the Money in the Bank contract.
Corbin carried a substantial amount of weight, which is understandable considering his background as an offensive lineman.
Since joining professional wrestling, Corbin has undergone significant changes and now maintains good health.
Previously weighing 317 pounds according to the NFL website, he has shed approximately 40 to 50 pounds since transitioning to wrestling.
Standing at an imposing 6-foot-7 (although WWE tends to exaggerate, listing him as 6-foot-6), Corbin displays both his remarkable athleticism and impressive stature.
Baron Corbin Football Career
College
During his collegiate years, Pestock enrolled at Northwest Missouri State University, an esteemed institution known for its NCAA Division II athletics program. Pestock's athletic journey continued as he pursued his education, focusing on football.
At Northwest Missouri State University, Pestock excelled as an offensive guard, showcasing his skills on the gridiron. His dedication and hard work paid off when he earned a spot as a starter in his junior year, marking a significant milestone in his football career.
In 2007, Pestock's talent and contributions to the team earned him the honorable mention all-MIAA (Mid-America Intercollegiate Athletics Association) recognition. His outstanding performance continued the following year, as he was named first-team all-MIAA in 2008, solidifying his status as one of the top players in the conference.
Notably, Pestock's time at Northwest Missouri State University coincided with a period of remarkable success for the football program. He was a valuable member of teams that reached the Division II National Championships for four consecutive years. Although they fell short in each championship game, Pestock's participation and contributions played an integral role in the team's achievements, leaving a lasting impact on the university's football legacy.
Professional
Following his collegiate career, Pestock's talents caught the attention of NFL teams. Although he went undrafted in the 2009 NFL Draft, he signed with the Indianapolis Colts on April 27, 2009, embarking on his professional football journey.
During his time with the Colts, Pestock had the opportunity to develop his skills alongside notable teammates, including future All-Pro punter and professional wrestler Pat McAfee. Their connection as roommates would later play a significant role in a feud between the two in WWE, unfolding 13 years later.
Pestock's tenure with the Colts was characterized by some roster movements. He was initially released by the team on August 13, but the Colts re-signed him just six days later, on August 19. However, he was eventually released again on September 5, 2009, bringing his time with the Colts to an end.
Later, Pestock joined the practice squad of the Arizona Cardinals on December 24, 2009, marking a new chapter in his professional football career. He signed a futures contract with the Cardinals on January 18, 2010, and made headlines during training camp for his involvement in a scuffle where he showcased his boxing skills with uppercuts.
Despite his efforts, Pestock faced more roster changes with the Cardinals. He was released on September 3, 2010, but was soon signed to the team's practice squad on September 6, 2010. The Cardinals once again signed him to a futures contract on January 4, 2011. However, his time with the Cardinals came to an end on September 2, 2011, when he was released from the team.
Baron Corbin WWE Career
NXT (2012–2016)
Thomas Pestock, renowned in the wrestling world as Baron Corbin, joined WWE's NXT in August 2012. While his initial role was largely as an enhancement talent, he soon started making waves within the circuit.
In a career-defining moment, Corbin returned with a refreshed persona at NXT TakeOver: Fatal 4-Way in September 2014. He seized victory against CJ Parker, leading to a victorious streak against numerous opponents. His trajectory took an interesting turn when he encountered Bull Dempsey, sparking an intense rivalry. Corbin emerged victorious in a high-stakes match in January 2015, breaking Dempsey's undefeated streak.
However, his own winning run was halted by Adrian Neville in a semi-final match for the NXT Championship. Corbin's feud with Dempsey reached its peak at NXT TakeOver: Rival in February, with Corbin triumphing in a No Disqualification match.
Audience sentiment for Corbin shifted over time, culminating in him adopting a villainous persona in May 2015. This led to an ensuing rivalry with Rhyno, whom Corbin defeated at NXT TakeOver: Unstoppable. Despite a defeat against Samoa Joe at NXT TakeOver: Brooklyn, Corbin found an ally in former foe Rhyno for the Dusty Rhodes Tag Team Classic tournament. They reached the finals but were bested by Finn Bálor and Samoa Joe.
Corbin's post-tournament path saw him clashing with Apollo Crews at NXT TakeOver: London, a match that he won. However, his ambitions took a hit when he lost a triple threat match in January 2016 against Sami Zayn and Samoa Joe, and was subsequently denied another title opportunity by William Regal, the NXT General Manager. This led to a heated feud with Austin Aries, culminating in a match at NXT TakeOver: Dallas. Corbin's final NXT match was a victory against Tucker Knight in April 2016.
Main roster beginnings (2016–2017)
Baron Corbin, real name Thomas Pestock, made a powerful debut at WrestleMania 32 by winning the André the Giant Memorial Battle Royal, eliminating Kane last. The next day on Raw, Corbin initiated a feud with Dolph Ziggler, culminating in his victory at the Money in the Bank event in June.
During the 2016 WWE draft, Corbin transitioned to the SmackDown brand, sparking a contentious relationship with Apollo Crews and Kalisto. After several assaults on Kalisto, Corbin defeated Crews at the Backlash pre-show and Jack Swagger at No Mercy. The dispute with Kalisto reached a climax at TLC in December, with Corbin winning a chairs match.
In December, Corbin confronted Dolph Ziggler, who had secured a title match against WWE Champion AJ Styles. Consequently, Corbin received his first world title shot, though he did not clinch the title. He showcased his tenacity in the Royal Rumble, eliminating Braun Strowman and enduring over 32 minutes.
In February, Corbin tangled with Intercontinental Champion Dean Ambrose at the Elimination Chamber, ensuing in a series of hostile altercations. Despite falling to Ambrose at the WrestleMania 33 pre-show, he managed to triumph in a non-title Street Fight on SmackDown. However, his attempts to seize a title shot for the United States Championship were halted in a triple threat match with AJ Styles and Sami Zayn. Following an assault on Zayn and a referee, SmackDown Commissioner Shane McMahon suspended and fined Corbin, leading to a defeat against Zayn at Backlash.
Mr. Money in the Bank and United States Champion (2017–2018)
At the Money in the Bank event in June, Baron Corbin emerged victorious, securing a world title opportunity at a time of his choosing. Despite this achievement, he was defeated by Shinsuke Nakamura at the Battleground in July and on the subsequent episode of SmackDown. A confrontation with John Cena and Jinder Mahal led to Corbin cashing in his Money in the Bank contract, only to be defeated by Mahal, making him the third wrestler to lose a title in a cash-in. He also lost to Cena at SummerSlam in August.
A pivotal moment arrived when Kevin Owens sought Corbin's assistance in his title match against United States Champion AJ Styles, promising him a future championship opportunity. However, criticism from Shane McMahon saw Corbin abandoning the match. A rivalry ensued with Tye Dillinger over answering an open challenge issued by Styles. Corbin defeated Dillinger and subsequently challenged Styles at Hell in a Cell.
Corbin won the subsequent triple threat match at Hell in a Cell, pinning Dillinger for the title. Despite retaining the title against Styles and winning a Champion vs Champion match against The Miz at Survivor Series, Corbin lost his title to Dolph Ziggler in December at Clash of Champions.
Corbin kicked off 2018 by competing in the Royal Rumble, but was eliminated by Finn Bálor. He went on to defeat Kevin Owens in February to secure a spot in the six-pack challenge for the WWE Championship at Fastlane in March, which AJ Styles ultimately won. At WrestleMania 34, Corbin narrowly missed winning the Andre the Giant Memorial Battle Royal, ending as the runner-up to Matt Hardy.
Constable of Raw (2018–2019)
In April, Baron Corbin transitioned to Raw during the Superstar Shake-up. In June, he was appointed as Raw's Constable, a storyline role representing commissioner Stephanie McMahon. He adopted a new appearance with a shaved head and suit, and began feuding with Finn Bálor, losing at Extreme Rules in July and SummerSlam in August. He was later appointed acting general manager, replacing Kurt Angle.
In November, Corbin sparked a feud with Braun Strowman after costing him the Universal Championship at Crown Jewel. At December's TLC: Tables, Ladders & Chairs event, Corbin was defeated by Strowman with the help of Apollo Crews, Bobby Roode, Chad Gable, Finn Bálor, and Kurt Angle, stripping Corbin of his authoritative powers. He later failed to regain his position as Raw's General Manager in a 4-on-1 handicap match arranged by Triple H.
After losing to Strowman at Royal Rumble in January 2019, Corbin defeated him in a no disqualification match at Elimination Chamber, aided by Bobby Lashley and Drew McIntyre. Their feud concluded when Corbin lost to Strowman in a tables match.
Corbin then started a rivalry with Kurt Angle, and triumphed over Angle at WrestleMania 35 in April, in what was deemed Angle's farewell match. In May, he won a fatal four-way elimination match for a Universal Championship title opportunity against Seth Rollins. Corbin faced Rollins at Super ShowDown and Stomping Grounds, but lost on both occasions.
In June, Corbin and Lacey Evans challenged Rollins and Becky Lynch to a match at Extreme Rules. Despite the stakes – both Corbin's and Evan's final championship opportunities and Rollins' and Lynch's respective titles – Corbin and Evans were defeated at the event in July.
King Corbin (2019–2021)
In August 2019, Baron Corbin emerged as a key contender in the King of the Ring tournament. Despite a temporary absence from Raw, Corbin returned in a team-up with McIntyre, though they lost to Ricochet and The Miz. However, Corbin's winning streak shone through as he bested The Miz, Cedric Alexander, Ricochet and Samoa Joe, and finally Chad Gable to win the tournament, earning the moniker King Corbin. At October's Hell in a Cell, Corbin suffered a defeat by Gable, whom he had mockingly labeled "Shorty Gable".
Corbin transitioned to SmackDown as part of the 2019 draft. Despite being on Team Flair at October's Crown Jewel, they lost to Team Hogan. In November, Corbin began a rivalry with Roman Reigns, overcoming him with assistance from Dolph Ziggler and Robert Roode. At Survivor Series, he caused internal strife within his own Team SmackDown, ultimately losing. Yet, at December's TLC: Tables, Ladders & Chairs, Corbin managed to triumph over Reigns, courtesy of interference by Ziggler and The Revival.
Early 2020 saw Corbin's feud with Reigns conclude at Super ShowDown. Subsequent matches included a loss to Elias at WrestleMania 36, a failed attempt at the Money in the Bank ladder match, and a mixed outcome in his feud with Matt Riddle. Late 2020 to early 2021 witnessed a feud with Rey and Dominik Mysterio, and Murphy, briefly partnering with Wesley Blake and Steve Cutler.
Corbin's reign as King ended on a June 2021 episode of SmackDown, when Shinsuke Nakamura won the Battle for the Crown, reverting Corbin back to Baron Corbin.
Happy Corbin (2021–2022)
In July, a downtrodden Baron Corbin appeared on SmackDown, showcasing a disheveled look and revealing his financial and personal crises. He launched CorbinFund.com, asking for donations. In late July, he interrupted a contract signing between Roman Reigns and Finn Bálor, but John Cena thwarted his attempts. In August, Corbin temporarily snatched Big E's Money in the Bank briefcase, but lost it at SummerSlam's pre-show.
However, his fortunes took a turn in late August. Corbin, now "filthy rich", demanded to be called "Happy Corbin" and allied with Madcap Moss. They feuded with Drew McIntyre, with Corbin accompanying Moss in unsuccessful matches at Day 1 and Elimination Chamber. During the Royal Rumble, Corbin managed to eliminate Rick Boogs and Ricochet before being ousted by McIntyre.
At WrestleMania 38, Corbin was defeated by McIntyre. Following the loss, Corbin turned against Moss, leading to matches at WrestleMania Backlash and Hell in a Cell, both of which Moss won. The feud ended after Corbin lost to Moss in a Last Laugh match, post which he confronted commentator Pat McAfee who had been mocking him.
In July, Corbin participated in a fatal four-way Money in the Bank qualifier, won by Moss. He then accepted McAfee's challenge for a match at SummerSlam, which he lost due to McAfee's low-blow. In August, Corbin was part of a fatal five-way match for the Intercontinental Championship #1 contender spot, won by Sheamus.
Free Agent (2022–present)
Baron Corbin's wrestling trajectory has seen recent notable changes. After a break, he reemerged on WWE's Raw, on October 17, under JBL's management and adopted the 'Modern Day Wrestling God' moniker. He impressed with a winning streak until suffering a defeat by Drew McIntyre on November 21.
Corbin's brief participation in the Royal Rumble on January 28, 2023, ended abruptly with Seth "Freakin" Rollins eliminating him following a Brock Lesnar attack, lasting just 7 seconds.
Corbin's luck turned for the worse thereafter. Post a defeat by Dexter Lumis on February 6, his collaboration with JBL ceased, leading to a series of losses throughout 2023. His only triumph was against Rick Boogs at a live event.
Nevertheless, in May's 2023 WWE Draft, Corbin was announced as a free agent signee, enabling appearances on both Raw and SmackDown. This new liberty provided him chances to redefine his WWE path.
Unexpectedly, Corbin reentered NXT on May 30, leaving a mark by ambushing Carmelo Hayes post his NXT Championship defense against Noam Dar.
Baron Corbin Net Worth
For those who haven't been keeping up with WWE lately, Baron Corbin became King Corbin in 2019. It was after winning the King of the Ring competition. In keeping with his hedonistic King act, Baron Corbin flexed on his pricey Rolex and high-end vehicles. He claimed that no fan could compare to the level of comfort he was living.
Baron Corbin, the accomplished professional wrestler and former football player, has established a successful career in the world of sports entertainment. While his exact net worth remains a subject of speculation, it is rumored to be around 2 million USD. Although no official reports have confirmed this figure, it seems plausible considering his annual salary of 285,000 USD.
Assuming Baron Corbin has been earning this salary consistently over the course of five years, his earnings would amount to approximately 1.425 million USD. However, it is important to note that this calculation does not take into account other potential sources of income or his personal assets.
Baron Corbin Finisher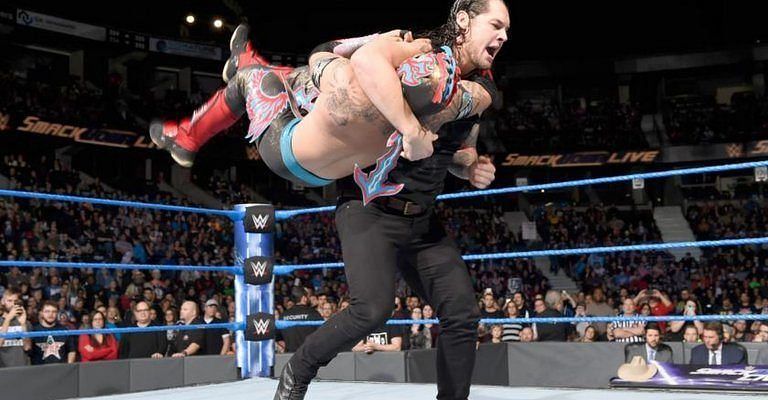 Baron Corbin's finisher, known as "The End of Days," is a move that has gained recognition in the world of professional wrestling. It is a maneuver that Corbin has utilized throughout his career to secure victories over his opponents. However, in recent times, there has been a growing sentiment among fans that finishers have lost their impact and significance.
In the ever-evolving landscape of WWE, long-term booking and the preservation of a wrestler's finisher as a match-ending move have become less common. There are rumors that Vince McMahon, the chairman of WWE, often makes last-minute changes to the scripts, which can lead to unexpected outcomes and shifts in storyline direction. This can make it challenging for a wrestler like Corbin, who debuted on the main roster five years ago, to establish a new finisher that surprises fans and adds to the excitement of a match.
Baron Corbin Lone Wolf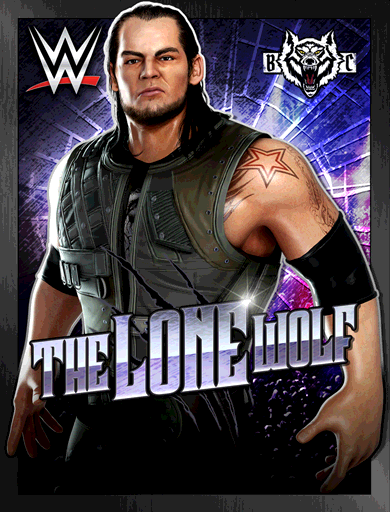 Baron Corbin's "lone wolf" persona defined his early WWE career on NXT and Smackdown. His physical prowess and character depiction suggested star potential.
WWE noted Corbin's unique aspects, like his power moves and heavyweight status. Hence, they frequently featured him, emphasizing his might and presence.
Corbin gained achievements like the United States Championship and the Money in the Bank contract. Yet, his character's unclear transformation left his future trajectory uncertain.
Baron Corbin Wife
Baron Corbin, born Thomas Pestock on September 13, 1984, in Lenexa, Kansas, is a retired professional football player and current WWE wrestler. Throughout his career, he played for notable NFL teams like the Indianapolis Colts and Arizona Cardinals. However, while Baron Corbin's professional life is widely known, his personal life, particularly his wife Rochelle Roman, has also garnered attention.
Rochelle Roman, who shares her birthday with August 29, tied the knot with Baron Corbin in 2017. Although known for her reserved nature, her marriage to Corbin thrust her into the spotlight of the mainstream media. Rochelle was raised by her parents, Ivonne Roman and Carlos Roman, and she holds a registered nurse license in Florida. In addition to her nursing profession, she is also an accomplished designer.
With an estimated annual income of around $87,000 in 2021, Rochelle Roman primarily earns her livelihood through her nursing and design work. Furthermore, she is the proud owner of Ethereal Jewelry, a business venture that adds another dimension to her professional accomplishments.
Pat Mcafee
Jim Caldwell, ex-Colts coach, couldn't foresee McAfee and Corbin's WWE rivalry. McAfee built a successful Colts career after a 2009 seventh-round NFL draft. Corbin had a short stint with the Colts, coming from a Division II school, before moving to the Cardinals. Their Colts time was brief, but their friendship lasted past their respective retirements.
Baron Corbin FAQs
Baron Corbin played in the NFL?
A former professional football player and American professional wrestler, he is currently affiliated with WWE, competing on the Raw roster under the name Baron Corbin.
Has anybody ever been expelled from End of Days?
During their match, McIntyre accomplished the unprecedented feat of kicking out of Corbin's "End of Days" finishing move. Additionally, while being interviewed on the Out of Character podcast by Ryan Satin, Corbin faced questions about this particular moment.
How much did Baron Corbin weigh during his NFL days?
During his time as an offensive lineman in the NFL, Baron Corbin's weight was listed at 317 pounds.
Has Baron Corbin's weight changed since transitioning to professional wrestling?
Yes, Baron Corbin has reportedly lost between 40 and 50 pounds since entering the professional wrestling industry.
How tall is Baron Corbin?
Baron Corbin is generally listed as 6-foot-7, although there have been variations in reported height, with the NFL website stating 6-foot-6.
What is Baron Corbin's current age?
As of 2023, Baron Corbin is 38 years old, having been born on September 13, 1984.
What prestigious honor did Baron Corbin receive in 2019?
In 2019, Baron Corbin was awarded the PWI (Pro Wrestling Illustrated) Most Hated Wrestler of the Year honor.