Cheree Georgina Crowley, born on 6 May 1988, is a distinguished New Zealand professional wrestler better known by her ring name, Dakota Kai. Currently showcasing her prowess on WWE's SmackDown brand, Dakota has etched her name in the annals of wrestling history.
She's not just a member of the formidable Damage CTRL but has also clinched the WWE Women's Tag Team Champion title twice alongside Iyo Sky. Her journey in WWE's NXT is equally commendable, where she not only emerged victorious in the inaugural Women's Dusty Rhodes Tag Team Classic but also secured the NXT Women's Tag Team Champion title twice. However, her current hiatus from the ring, owing to an injury, has left fans eagerly awaiting her return.
Before her illustrious stint with WWE, Crowley, under the ring name Evie, showcased her skills in various global wrestling arenas. She was a prominent figure in Impact Pro Wrestling (IPW) in New Zealand and Pro Wrestling Women's Alliance (PWA) in Australia. Her talent also shone in American promotions like Shimmer Women Athletes and Shine Wrestling. Additionally, Japanese wrestling enthusiasts remember her from her time in Pro Wrestling Zero1 and World Wonder Ring Stardom.
Recently, Dakota has been in the spotlight for her significant role during WWE SummerSlam and her strategic alliances, especially with IYO SKY. Her interactions with WWE superstars and her involvement in high-profile matches underscore her unparalleled prominence in the wrestling domain.
Dakota Kai Biography/Wiki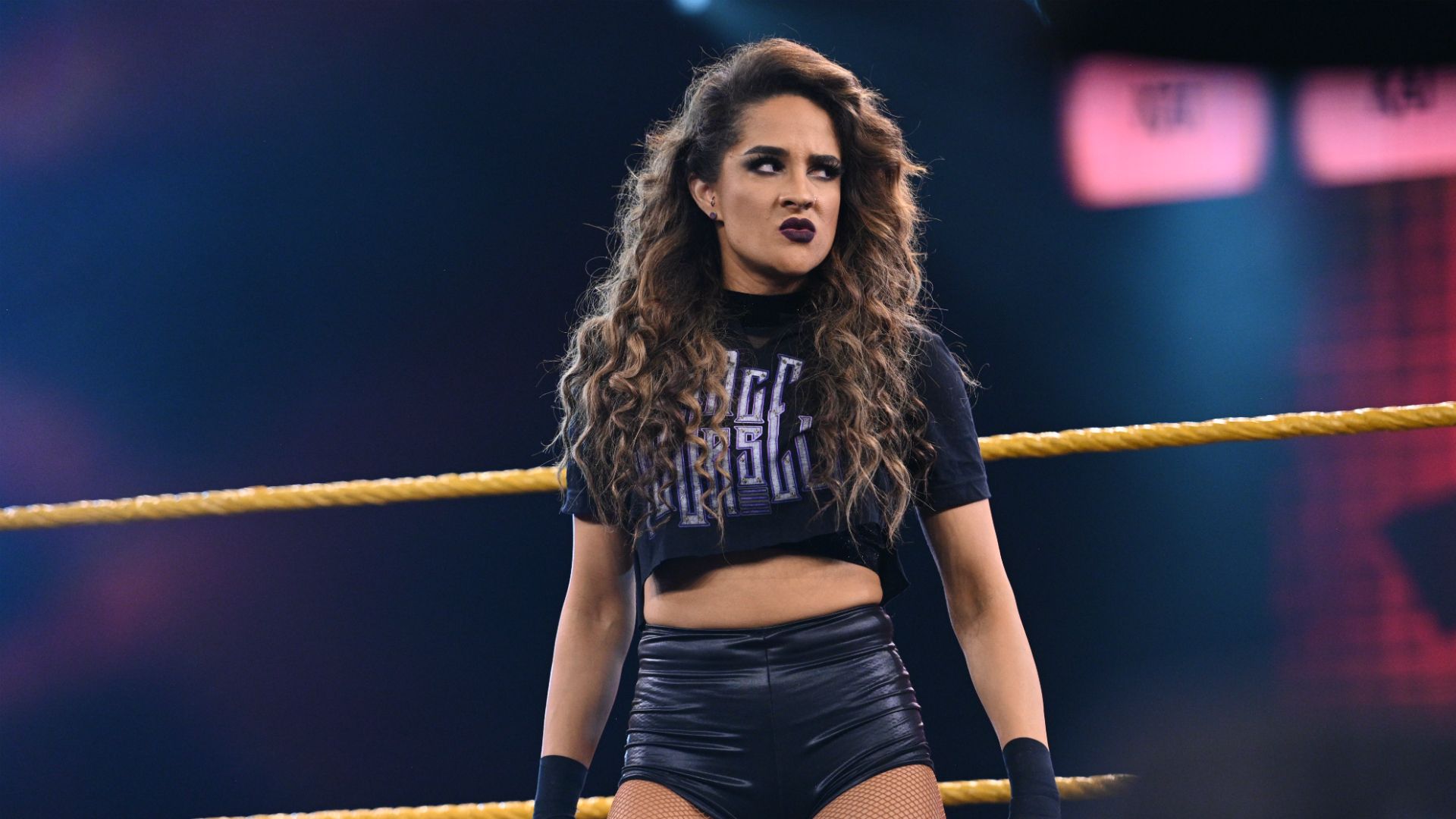 | | |
| --- | --- |
| Birth Name | Cheree Georgina Crowley |
| Date of Birth | 6 May 1988 (age 35 years old) |
| Place of Birth | Auckland, New Zealand |
| Ring Names | Dakota Kai, Evie, King Kota |
| Billed Height | 5 ft 6 in (1.68 m) |
| Billed Weight | 55 kg (121 lb) |
| Billed From | Auckland, New Zealand |
| Trained By | WWE Performance Center |
| Debut | 15 December 2007 |
Dakota Kai Birth & Early Life
Dakota was born on May 6, 1988, as "Cheree Georgina Crowley" in Auckland, New Zealand. So, she is of Samoan and Irish origin and is a New Zealander by nationality. Also, her zodiac sign is Taurus. Also, her mother is from the Samoan town of Lepea on the island of Upolu. So, she was raised with two younger siblings, Nyrene Crowley and Earl Crowley. Also, her sister is a mixed martial artist. Also, her grandpa, Pat Crowley, was also a professional rugby player.
Dakota Kai Parents, Family & Siblings
While specific details about Dakota Kai's parents remain undisclosed, her family includes her younger brother, Earl Crowley, and younger sister, Nyrene Crowley. The bond she shares with her siblings is evident, and they've been a significant part of her journey.
Dakota Kai Real Name
The fierce and talented wrestler known as Dakota Kai in the WWE ring is originally named Cheree Georgina Crowley.
Dakota Kai Nationality & Ethnicity
Dakota Kai, whose real name is Cheree Crowley, hails from Auckland, New Zealand, making her of New Zealand nationality. She possesses a rich ethnic background, being of Polynesian (specifically Samoan) and White descent. This unique blend of cultures adds depth to her persona, both inside and outside the wrestling ring.
Dakota Kai Age: How Old is Dakota Kai?
Born on May 6, 1988, Dakota Kai is currently 35 years old. Her journey in professional wrestling began at a relatively young age, and she has since established herself as a prominent figure in the industry.
Dakota Kai Height: How Tall Is Dakota Kai?
Standing tall with an athletic build, Dakota Kai measures 5 feet 6 inches (168 cm) in height.
Dakota Kai Weight: How Much Does Dakota Kai Weigh?
Dakota Kai maintains a fit physique suitable for the demands of professional wrestling. She weighs approximately 55 kg (121 pounds).
Dakota Kai Physical Appearance & Body Measurements
Dakota Kai boasts an athletic build, which is a testament to her rigorous training and dedication to her craft. Her body measurements further accentuate her toned physique. She has a distinctive hazel eye color and dark brown hair. Notable features include a pierced belly button and a tattoo on her right shoulder.
Dakota Kai

Professional Wrestling Career
New Zealand and Australian Wrestling Circuit (2007–2016)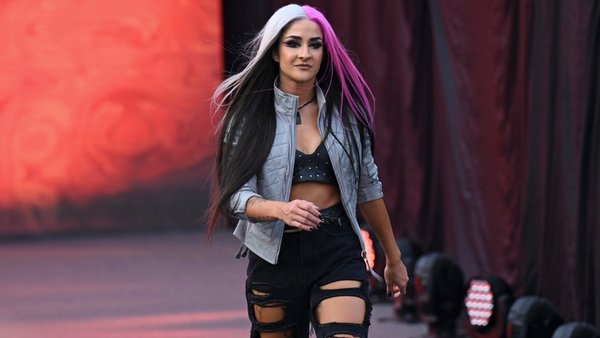 Cheree Crowley, popularly known as Evie, stepped into the professional wrestling arena on 15 December 2007 with Auckland's Impact Pro Wrestling. The name "Evie" was inspired by her beloved Pokémon, Eevee. By September 2011, she marked her presence in Sydney's Pro Wrestling Alliance Australia (PWA Australia), clinching a victory against Kellie Skater.
August 2012 saw Evie making history as the inaugural Impact Pro Wrestling NZ Women's Champion, outshining competitors like Britenay and Megan Fox. However, post a brief hiatus of Impact Pro Wrestling in 2013, Evie reclaimed the IPW Women's Championship and joined the heel faction, 'The Investment'.
Her prowess led her to Japan in 2014, where she secured a unique three-month contract with Pro Wrestling Zero1, a first for any female wrestler.
U.S. Wrestling Scene (2013–2016)
In April 2013, Evie graced the American wrestling stage with Shimmer Women Athletes. Although her initial matches saw mixed results, she soon established her dominance by defeating formidable opponents like Rhia O'Reilly and Nicole Matthews. Her journey with Shine Wrestling began in April 2013, where she faced off against Mercedes Martinez. Alongside Skater, Evie also vied for the Shine Tag Team Championship against the reigning Lucha Sisters in 2014.
Stardom in Japan (2015–2016)
December 2015 marked Evie's debut in Japan's World Wonder Ring Stardom. In a triumphant start, she, along with Hiroyo Matsumoto and Kellie Skater, clinched the Artist of Stardom Championship. However, their reign was challenged and subsequently taken over by the trio of Io Shirai, Kairi Hojo, and Mayu Iwatani in February 2016.
WWE
Early appearances (2015–2017)
In October 2015, Crowley, known as Evie, made her NXT debut, facing Nia Jax. By December 2016, she inked a deal with WWE. Shortly after, she was introduced as Dakota Kai for the Mae Young Classic. Crowley's new moniker, embodying her Samoan roots, translates to "sea" in Polynesian, symbolizing her WWE journey. Contrary to assumptions, it isn't a nod to Leilani Kai. In the tournament, Dakota triumphed over Kavita Devi and Rhea Ripley but was bested in the quarterfinals by Kairi Sane.
Beginnings in NXT (2017–2020)
In late 2017, Dakota Kai made a notable return on NXT, participating in a women's battle royal eventually won by Nikki Cross. By January 2018, she faced Shayna Baszler, suffering a loss due to a severe arm injury inflicted by Baszler. This rivalry intensified when Baszler further attacked Kai post-match, only to be thwarted by Ember Moon, the NXT Women's Champion.
March saw Kai clinching her first televised victory against Lacey Evans. A significant milestone in her career was her debut at WrestleMania 34, marking her as the first female New Zealander to compete at the event. Despite her efforts in a WrestleMania Axxess tournament, she couldn't secure the NXT Women's Championship from Baszler.
Kai's wrestling journey extended to the NXT UK brand, where she challenged Rhea Ripley for the NXT UK Women's Championship at Evolution, albeit unsuccessfully. Her involvement in significant events continued with NXT TakeOver: WarGames, assisting Kairi Sane against Baszler. However, early 2019 brought challenges as Kai announced an ACL injury, sidelining her for several months. Her comeback was marked by a victory against Taynara Conti and a reunion with tag partner Tegan Nox, forming "Team Kick". Their synergy was tested against The Kabuki Warriors for the WWE Women's Tag Team Championship, but they couldn't clinch the title.
Kai's main roster debut came with the NXT talent's invasion angle for the Survivor Series pay-per-view. A significant twist in her journey was her heel turn during NXT TakeOver: WarGames, where she betrayed Nox. This led to a series of grudge matches, with Kai emerging victorious against Mia Yim. Her 2020 began with participation in the Royal Rumble, followed by a face-off with Nox, which she lost due to Candice LeRae's intervention.
Storyline with Raquel González (2020–2022)
Dakota Kai, alongside Raquel González, showcased her prowess by defeating Tegan Nox in two significant matches: a street fight at NXT TakeOver: Portland and a steel cage match, both influenced by González's interventions. Despite their efforts at TakeOver: In Your House, the duo, along with Candice LeRae, faced defeat against Nox, Mia Yim, and Shotzi Blackheart.
Kai's pursuit of the Women's title at NXT TakeOver XXX against Io Shirai remained unfulfilled. However, the duo's alliance with LeRae and Toni Storm led them to victory in the WarGames match and subsequently winning the inaugural Women's Dusty Rhodes Tag Team Classic. This victory paved their way to challenge WWE Women's Tag Team Champions Nia Jax and Shayna Baszler. In a controversial match, Kai was submitted by Baszler, leading to them being awarded the new NXT Women's Tag Team Championship, which they later lost to Blackheart and Moon.
Post González's NXT Women's Championship win, their bond showed strains, culminating in Kai's betrayal. Kai's endeavors to claim the title from González at NXT TakeOver 36 were thwarted. At Halloween Havoc, Kai's surprise intervention cost González her title. In the subsequent WarGames match, Kai, aligned with Toxic Attraction, faced defeat. Partnering with Wendy Choo for the Women's Dusty Rhodes Tag Team Classic, they progressed to the finals but were bested by Shirai and Kay Lee Ray.
A significant turn of events occurred when Kai and a returning González reunited, clinching the NXT Women's Tag Team Championship from Toxic Attraction. However, their reign was short-lived due to Mandy Rose's interference. Kai's final NXT appearance saw her challenging Rose for the NXT Women's Championship unsuccessfully.
In a surprising move, WWE released Kai from her contract in April 2022, following her indication of not renewing her association with the company.
Damage CTRL (2022–present)
In July 2022, Dakota Kai made a triumphant return to WWE, marking her presence at SummerSlam alongside Bayley and Iyo Sky, previously recognized as Io Shirai. Transitioning to the Raw brand as a heel, Kai and her allies, collectively termed "Damage CTRL," ignited a rivalry with Bianca Belair, Alexa Bliss, and Asuka. Their confrontations culminated in a six-woman tag team match at Clash at the Castle, with Damage CTRL emerging victorious.
Concurrently, Kai and Sky pursued the WWE Women's Tag Team Championship, reaching the finals but facing a controversial loss to Aliyah and Raquel Rodriguez. However, they avenged their defeat by clinching the title on a Raw episode in September. This victory positioned Kai and Sky among the elite few to have secured both WWE and NXT Women's Tag Team Championships.
Their reign was briefly interrupted by Bliss and Asuka in October, but they reclaimed their titles at Crown Jewel, marking a historic women's championship shift in the Middle East. The intense feud among the trios concluded at Survivor Series WarGames, where Damage CTRL, alongside Rhea Ripley and Nikki Cross, faced defeat against a formidable team led by Belair and Becky Lynch. Kai's prowess was evident in the women's Royal Rumble match in January 2023, where she showcased her dominance before being ousted by Lynch. A subsequent title loss to Lynch and Lita in February, influenced by Trish Stratus, ended their 114-day reign.
The 2023 WWE Draft saw Damage CTRL transition to the SmackDown brand. However, a title match in May against Liv Morgan and Raquel Rodriguez resulted in injuries for both Kai and Morgan. Kai's ACL tear sidelined her, but she made a poignant appearance at SummerSlam, celebrating Sky's WWE Women's Championship win.
Dakota Kai Husband
As of the latest information available, Dakota Kai has not publicly disclosed any details about having a husband. She tends to keep her personal life private.
Dakota Kai Boyfriend
Dakota Kai's relationship status has been a topic of speculation. She has been linked with fellow wrestlers like Shayna Baszler and Shane Thorne in the past. However, there's no concrete evidence to confirm any ongoing relationship.
Dakota Kai Relationship Status
Dakota Kai's relationship status remains a mystery to the public. While she has been associated with several fellow wrestlers, no official confirmation about her current relationship status is available.
Dakota Kai Married
There's no official information or confirmation about Dakota Kai being married. She has managed to keep her personal life away from the limelight.
Dakota Kai Salary & Net Worth 2023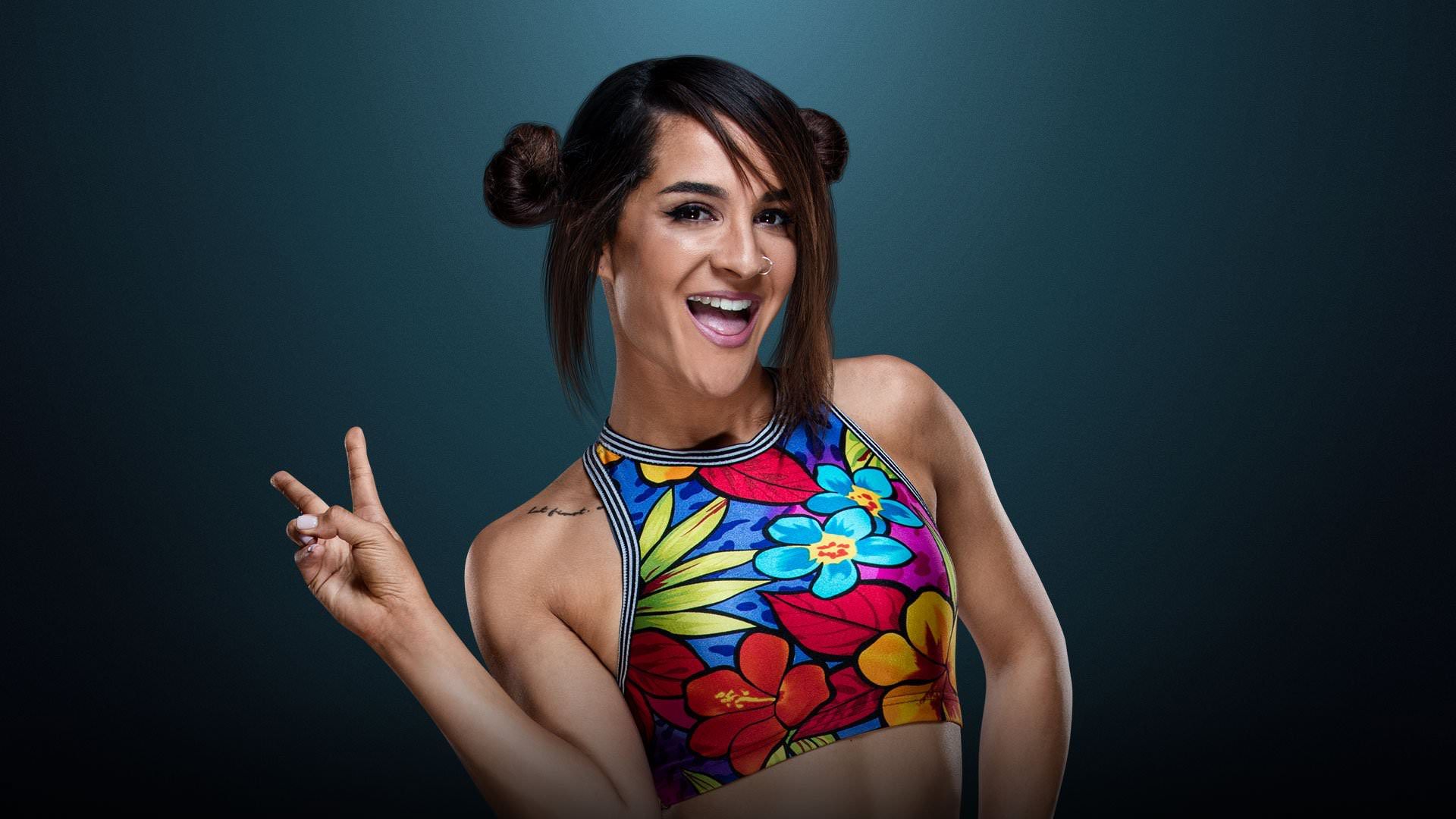 As of 2023, Dakota Kai, whose real name is Cheree Georgina Crowley, boasts a net worth of $3 million. This impressive figure is a culmination of her salary, pay-per-view events, and endorsements. Annually, she earns a salary of $200,000, primarily from her in-ring performances and pay-per-view promotions. Additionally, she benefits from the sales of her WWE merchandise.
Dakota Kai Injury & Return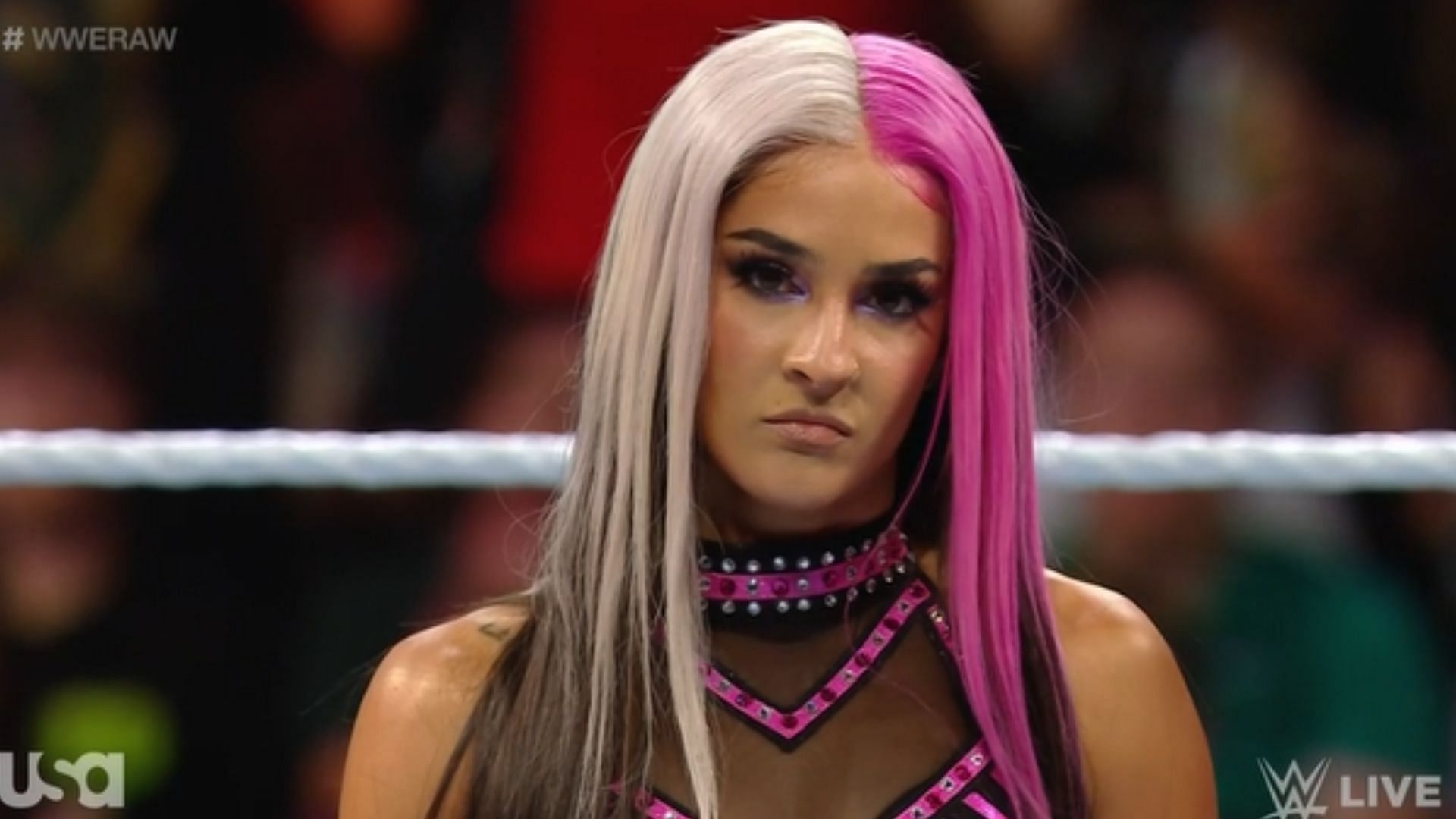 WWE Superstar Dakota Kai faced a significant setback in her wrestling career when she tore her ACL during a "SmackDown" match on May 17. In this match, where she teamed up with Bayley against the then-WWE Women's Tag Team Champions Liv Morgan and Raquel Rodriguez, both Kai and Morgan suffered injuries. Morgan injured her shoulder, while Kai's ACL tear led her to undergo surgery just a week after the incident.
However, Dakota Kai's resilience and passion for the sport were evident when she made a triumphant return to WWE programming at SummerSlam on August 5. This return was marked by a reunion with her Damage CTRL stablemates, celebrating IYO SKY's Money in the Bank cash-in victory against Bianca Belair, crowning SKY the new WWE Women's Champion.
Kai's journey in WWE has seen its ups and downs. She has clinched the WWE Women's Tag Team Titles twice alongside SKY, with their last reign spanning over 100 days from November 2022 to February 2023. Despite her achievements, Kai faced a brief hiatus from WWE when she was released on April 29, 2022. Yet, her dedication to the sport saw her return in July 2022 at SummerSlam, alongside Bayley and SKY, marking the inception of the Damage CTRL stable.
As of now, while Kai is attending every "SmackDown" TV taping, she hasn't been cleared for in-ring action. Fans and the wrestling community eagerly await her full recovery and return to the squared circle.
Dakota Kai Social Media With Links
Dakota Kai is active on various social media platforms. You can follow her on:
These platforms provide a glimpse into her professional journey and occasional personal moments. Following her on these platforms will keep you updated on her latest endeavors and achievements.
Some Frequently Asked questions
Who is Dakota Kai?
Kai is a professional wrestler from New Zealand. Also, she was born in and raised in Auckland, New Zealand. So, Kai has Samoan and Irish ancestors. Also, she is now under contract with WWE and performs on the NXT brand.
When did Dakota Kai debut in WWE?
Dakota Kai is a professional wrestler who now competes as a WWE villain. Also, her WWE debut occurred on the October 14, 2015 edition of NXT, when she was beaten by the wicked Nia Jax (under her more recognised ring identity, Evie) (in her own WWE debut).
Is Dakota Kai still wrestling?
After Lynch exited the ring to let Belair to celebrate her triumph in front of the fans, Bayley's music played and the former Raw & Smackdown Women's Champion returned to WWE. Dakota Kai, in addition to Bayley, returned to WWE.
How old is Kai?
She was born on May 6, 1988. Dakota is 35 years old.
What is Dakota Kai's Height?
Kai stands 5 feet 6 inches tall (1.68 m).
Dakota Kai is she married?
Dakota has not made her relationship public; it is unknown whether she is married or in a relationship. Also, her information about her relationship will be updated as soon as it becomes available.
How Much is Kai Worth?
As of 2023, Kai's net worth is predicted to be $3 million dollars. This includes her property, money, and earnings. Also, her principal source of income is her wrestling profession. So, she has amassed wealth from her multiple sources of income, yet she likes to live a humble lifestyle.
Is Dakota still alive or dead?
Dakota is still alive and well. There have been no reports of her being ill or having any health problems.