Tommaso Whitney is a professional wrestler from the United States. He is currently wrestling for WWE, where he competes on the Raw brand as Tommaso Ciampa. Whitney started his career in 2005, working on a variety of independent promotions. He began working for Ring of Honor in 2011 and continued until 2015.
Ciampa was one of the most successful wrestlers in NXT history during his time with the promotion. He was a two-time NXT Champion and also held the NXT Tag Team Titles with Johnny Gargano.
Ciampa was trained by the professional wrestler Killer Kowalski. Killer Kowalski was a Polish-Canadian wrestler. Besides Ciampa, Kowalski has also trained other notable wrestlers like Triple H, Kofi Kingston, and others.
Tommaso Ciampa Age
Tommaso Whitney, better known by his ring name Tommaso Ciampa, was born on May 8, 1985, in Boston, Massachusetts. He is 37 years old. His sun sign is Taurus. Ciampa has never said anything about his parents or his childhood.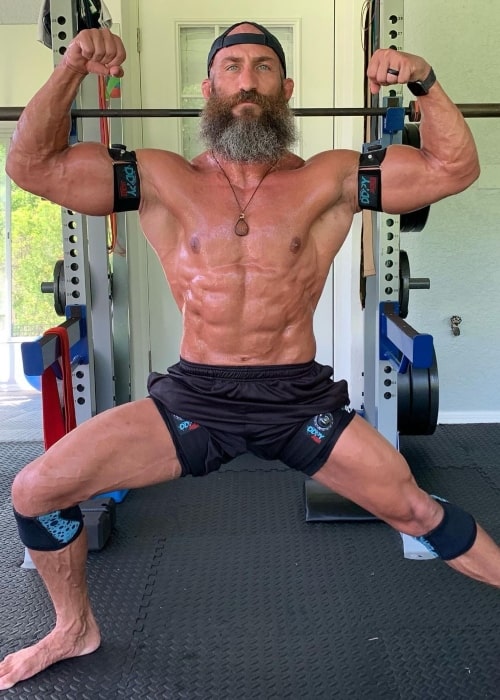 The former ROH World Television Champion was a wrestling fan who used to train in his neighbourhood. He made his WWE debut in 2005, at the age of just 20 years old, after being coached by Killer Kowalski.
Tommaso Ciampa and The Miz
Tommaso Ciampa has played with and against several WWE superstars, including The Miz. The Miz is an A-list WWE superstar who has played multiple matches against Tommaso. However, since late April 2022, The Miz and Tommaso Ciampa showed signs of playing as allies. And by the last quarter of 2022, both of them became allies very openly. The two have helped each other on multiple occasions and that was a sign of them teaming up.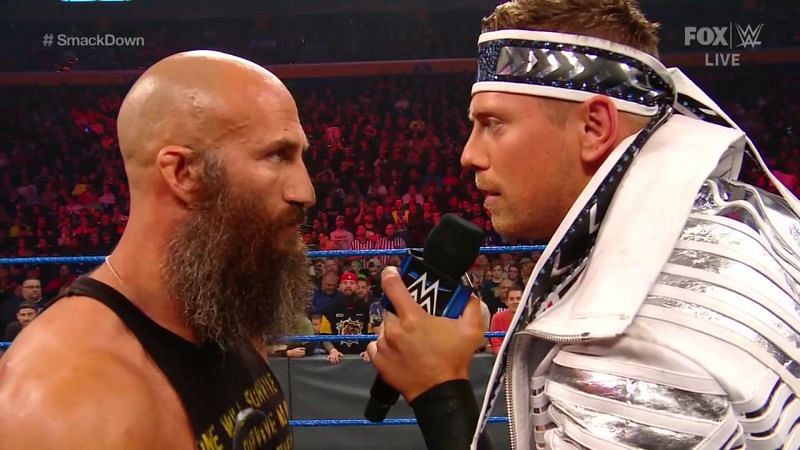 The Miz is a wrestler under the brand Raw. His real name is Michael Gregory Mizanin. He is a very strong competitor in WWE and has many notable victories to his name. He began his professional wrestling career in 2003 with Ultimate Pro Wrestling. Ultimate Pro Wrestling also served as his training centre. His coaches there were Al Snow and Bill DeMott.
Killer Kowalski
Killer Kowalski was a Polish-Canadian wrestler. His real name was Edward Władysław Spulnik. His parents were Polish immigrants in Canada and they raised him and his siblings in Ontario. He was born in 1926 and has played for several wrestling promotions like National Wrestling Alliance (NWA) and World Wide Wrestling Federation (WWWF). WWWF is now known as WWE.
Kowalski was a villain professional wrestler. This means he played the "bad guy" against the "good guy" characters in the sport. We all know the amount of drama that takes place in professional wrestling promotions. However, the character being of villain does not mean there is any disadvantage that the wrestler has. It is just for show. Besides being a wrestler of one of the highest orders, he also claims to be the only vegetarian professional wrestler.
In 1977, Killer Kowalski retired from professional wrestling. But retirement did not keep him away from the ring. Kowalski immediately began a training school for wrestlers. Besides the numerous strong wrestlers he has trained there are distinct names we see. They are the likes of Triple H, Kofi Kingston, Tommaso Ciampa, and many others.
Tommaso Ciampa Instagram
Athletes and sportspeople have a large fan base, especially if they play a popular sport. One such sport is professional wrestling. And if they are on the biggest stage, they will definitely have a big fan base. This is why WWE superstars and divas are so popular and have so many social media followers. Tommaso Ciampa is one such wrestler. Ciampa is very active on his Instagram and Twitter accounts. There he has a huge number of followers. He keeps updating his fans on a regular basis about his life.
However, he recently announced that he will take a break from social media. On Instagram, he wrote "Time to block out the noise. I will be taking a hiatus from social media for the time being. Thank you all for your support during surgery and rehab, and for the incredible reception during my return and throughout the journey to Portland #WeAreNXT". His fans showered love on him and hoped for his fast recovery.
Tommaso Ciampa Injury
WWE Superstar Tommaso Ciampa might miss at least the next few months after undergoing hip surgery. Sources also confirm this and say Ciampa is unlikely to return until 2023.
Ciampa himself also revealed in October that he had surgery to repair a hip labrum problem that had been causing him glute and back pain.
Ciampa had not wrestled a televised match since the Aug. 22 episode of Raw. Moreover, his last match of any kind was on Sept. 17 at a live event against Bobby Lashley.
Ring of Honor
Ring of Honor is a professional wrestling promotion from Jacksonville, Florida. Rob Feinstein founded the promotion on February 23, 2002. Then Cary Silkin ran it from 2004 until 2011 when they sold ROH to Sinclair Broadcast Group.
Ring of Honor, along with WWE and Impact Wrestling, was considered a major wrestling promotion in the United States throughout the 2010s. ROH began talent-sharing deals with wrestling companies outside the United States under Sinclair Broadcast Group ownership. It also expanded its television visibility through Sinclair's broadcast stations. Furthermore, eventually, ROH established its own streaming service called Honor Club in 2018. However, as time passed and All Elite Wrestling (AEW) rose, ROH was seen as a smaller promotion in comparison to WWE. Moreover,  AEW, with their large financial backing and U.S. television deals, caused ROH's popularity to decline.
Currently, the owner of ROH is Tony Khan. He is the son of the Pakistani-American billionaire business tycoon Shahid Khan.
Tommaso Ciampa Net Worth
Tommaso Ciampa is a successful professional wrestler in World Wrestling Entertainment. He has many victories in previous promotions for which he has competed. He has also had success in the world's largest wrestling promotion. Tommaso Ciampa is a full-time WWE wrestler who competes under the RAW brand. He also features in the WWE 2K22 video game as a superstar.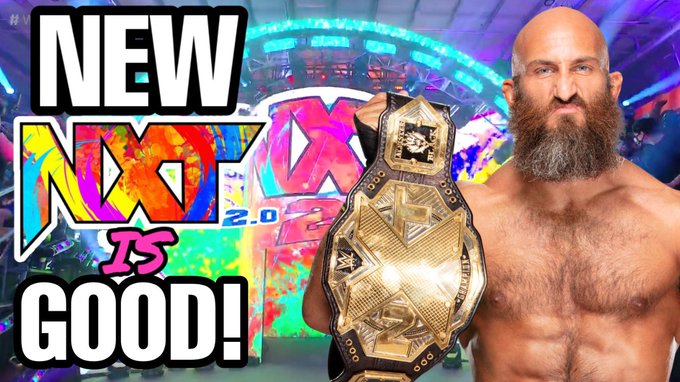 Tommaso Ciampa's net worth is approximately $4 million. He is currently on his second WWE run. He is also a part of many brand endorsements and promotions. This net worth is an aggregate of all his past and present earnings.
WWE 2K
WWE 2K is a video game franchise. It is a very popular video game series. The game is a recreation of professional wrestling. It debuted in 2000 and is based on the premise of featuring professional wrestlers, particularly those from World Wrestling Entertainment, or WWE. WWE 2K features all the brands under WWE. Moreover, it also features all the championships under WWE.
Every year, the game's cover features some of the game's biggest stars and divas. WWE 2K22 features Rey Mysterio, who competes for WWE on the RAW brand. The games have featured several WWE wrestlers from all brands and international extensions. Moreover, it sometimes features all superstars and divas. Undertaker, John Cena, Roman Reigns, Charlotte Flair, Gail Kim, Tommaso Ciampa, Hulk Hogan, AJ Styles, and Brock Lesnar are among the most well-known.
WWE 2K22 is now available on PlayStation 4 and 5, Windows, Xbox One, and Xbox Series 5. You can play the game as a single-player. But if you want to enjoy the game with a friend, just invite a friend to play with you in multiplayer mode.
Tommaso Ciampa Wife
American professional wrestler Tommaso Ciampa is married to Jessie Ward. She was born on 16 December 1979. Jessie Ward is a wrestler too, retired though. Moreover, she is also a television producer.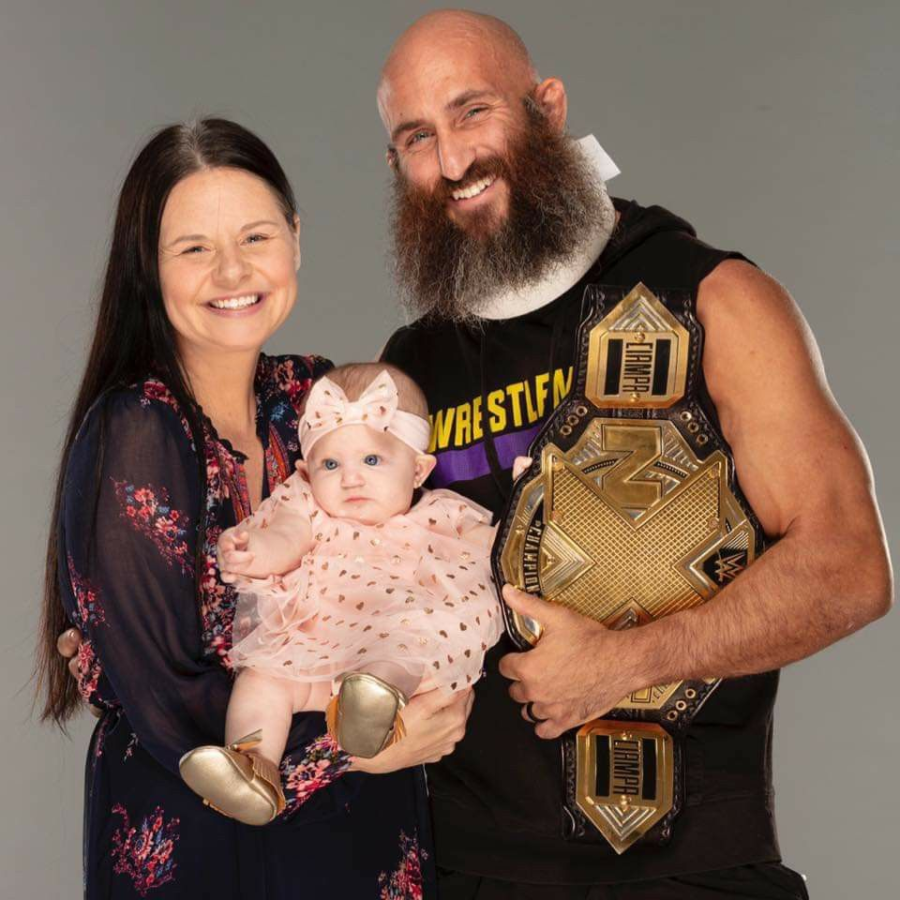 She joined WWF's reality program Tough Enough II in February 2002 at the age of 22. It is a reality show in which 13 would-be wrestlers train under professional wrestlers. From there, they would select two winners through a process of elimination. Furthermore, those two winners will get a WWF developmental contract. Jessie got injured and had to leave in April. However, WWF later hired her as a stage manager. She worked on Tough Enough III and worked full-time with RAW and Smackdown until 2004 when she chose to finish her college education.
After that, she worked with multiple companies with many credits to her name. But in 2011, she decided to stop working for other companies full-time. She became a freelance television producer and is still doing so.
FAQs
What happened with Tommaso Ciampa?
Tommaso Ciampa got injured and had surgery on his hip labrum. Therefore, he had to take a break from wrestling for quite some time.
Is Tommaso Ciampa married?
Tommaso Ciampa is married. He married Jessie Ward in September 2013. Jessie is also a professional wrestler. However, she retired in 2002.
How old is Tommaso?
Tommaso Ciampa, the American professional wrestler, is 37 years old.
What is the average NXT salary?
The average NXT salary in the US is $87946.