Kanako Urai is a Japanese professional wrestler. She is presently under contract with WWE. She was born on September 26, 1981. Urai competes on the Raw brand under the ring name "Asuka".
Urai began her professional wrestling career in 2004 with the A to Z organisation. She remained there until her retirement in 2006 and went under the name "Kana". Urai also started working as a freelancer. She worked for organisations like JWP Joshi Puroresu, NEO Japan Ladies Pro-Wrestling, Pro Wrestling Wave, Reina Joshi Puroresu, Smash, and Wrestling New Classic in 2007. It was after she made a comeback to the ring. She has won the Wave Tag Team Championship, the Smash Diva Championship, and the JWP Openweight Championship.
Asuka is a former WWE Smackdown Women's Champion. She is also a two-time WWE Raw Women's Champion. She held the record for the longest reign as the NXT Women's Champion in WWE NXT. As a matter of fact, she held the title for 510 days. Urai is also well-known for using a variety of kicks and submission techniques in her wrestling style. She held the SMASH Divas Championship twice in the video game.
Asuka has worked as a freelance graphic designer and video game writer. As a result of her work with Microsoft, she has received sponsorship from the organisation. The Xbox 360 emblem can be seen on most of her accessories. She started her own YouTube channel, KanaChanTV, in 2019. She posts gaming and lifestyle videos on her channel.
Asuka WWE Biography
Asuka has defeated everyone. She defeated stars like Becky Lynch, Bayley and Sasha Banks using her expert skills and cunning intents. She enters the ring not only wearing a traditional noh mask but also a colourful combat attire. As a result, her dresses win the hearts of her fans. The Japanese Superstar keeps a scary smirk on her face throughout the match. She seems to enjoy wearing out her opponents.
During her tenure with the organisation, she has accumulated quite a resume. It is unlike any other. She is a Grand Slam Champion who has also held the NXT, Raw, and SmackDown Women's Championships. Additionally, she won the WWE Women's Tag Team Championship. It was alongside Kairi Sane and Charlotte Flair. Additionally, she also triumphed in the inaugural Women's Royal Rumble Match too.
Asuka turns deadly in the ring. Only a few can ever claim to have been properly prepared for her.
Nobody is ready to fight with Asuka. She was undefeated from her NXT debut in October 2015 to WrestleMania 34 in April 2018. She still won while being pinned or even surrendering. Asuka held the record for the longest reign as the NXT Women's Champion in WWE NXT. As a matter of fact, she held the title for 510 days.
Personal Life
Asuka Age
On September 26, 1981, Asuka was born in Osaka, Japan. She is 41 years old right now. Kanako Urai is her real name.
Asuka Height
She is 1.60 m or 5 feet 3 inch tall.
Asuka Weight
She weighs 62 kg or 137 lbs.
Body Measurements
Bust Size: 36 inches
Waist Size: 30 inches
Hip Size: 36 inches
Education
Asuka earned her diploma from the junior college of the Osaka University of Arts. She then went on to become a professional wrestler. In 2004, she made her professional wrestling debut.
Asuka Net Worth
As of 2022, Asuka has a net worth of around $1 million. Her main source of income is basically wrestling.
Nicknames
She has several nicknames. Asuka, Kana, Kana-hime, Ramen Woman, Skull Reaper Kan, and Tomorrow Gozen are a few of her nicknames.
Asuka Family
Little is known about Asuka's family. We just know that she is a mother and that she has a child. Naomi and Becky Lynch both mentioned that Urai is a mother.
Racism and Struggles
Urai talked about her personal encounters with racism. She also shared her thoughts on the rise of anti-Asian sentiments. In 2021, ET Canada conducted this interview.
Hobbies
Urai enjoys American pop culture and entertainment. She particularly prefers the music of artists like Guns N' Roses, Aerosmith, and Bon Jovi. She also likes films like The Godfather, Gran Torino, Platoon, and Dances with Wolves. Video games like the Call of Duty and Rockstar Games titles are also her favorite. Urai formerly played badminton and figure skating in addition to professional wrestling.
Career as Freelance Graphic Designer
Asuka has contributed for the "Xbox Magazine" as well. She also designed the graphics for a number of mobile apps including the Nintendo D.S. Asuka is also the owner of the Yokohama hair salon Another Heaven.
Asuka also worked at Microsoft as a writer and graphic designer for video games. Microsoft therefore supports her. Additionally, she started a YouTube account in 2019 where she continues to post gaming and lifestyle videos.
Social Media
Asuka WWE Instagram
Her Instagram handle is @wwe_asuka.
She goes under the name WWEAsuka on Instagram. As can be seen, she currently has 2.1 million followers and follows 1534 people on Instagram.
Asuka WWE Twitter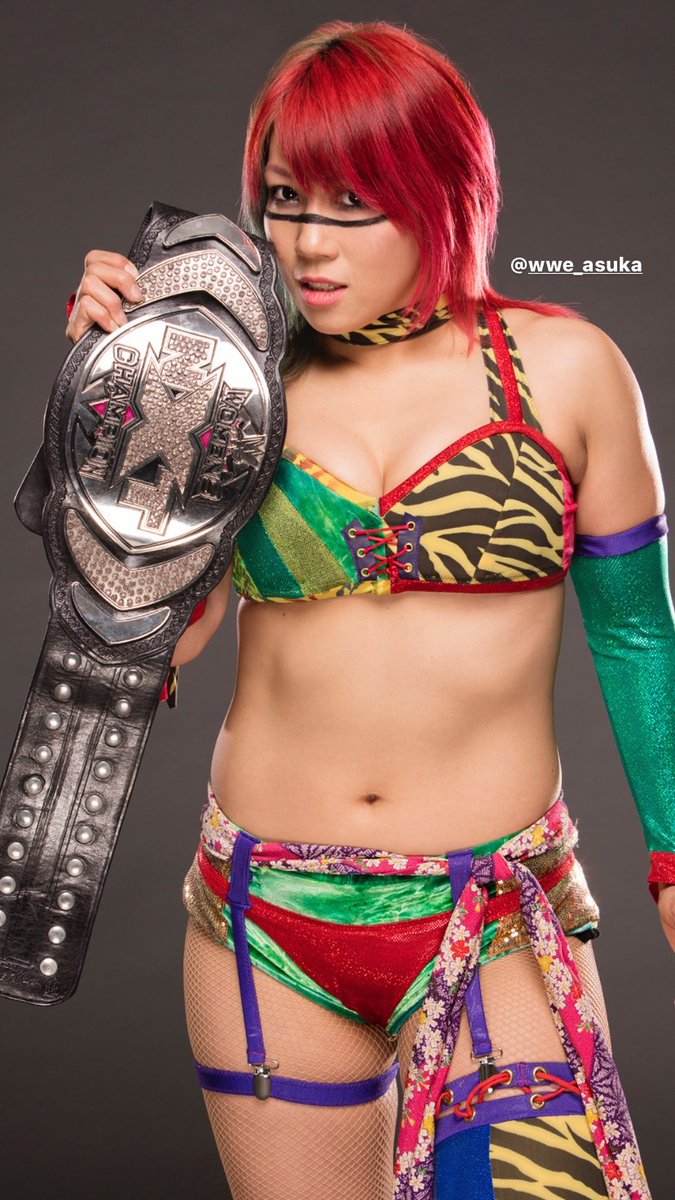 Her twitter handle is @WWEAsuka.
She goes under the name ASUKA / 明日華 and has a verified account on twitter. As can be seen, she currently has 603.5k followers. Additionally, she follows 2018 people on twitter.
Asuka Youtube
She also started a YouTube account in 2019 where she posts gaming and lifestyle videos.
The link to her youtube channel is given below:
She currently has 479k subscribers on Youtube.
Professional Wrestling Career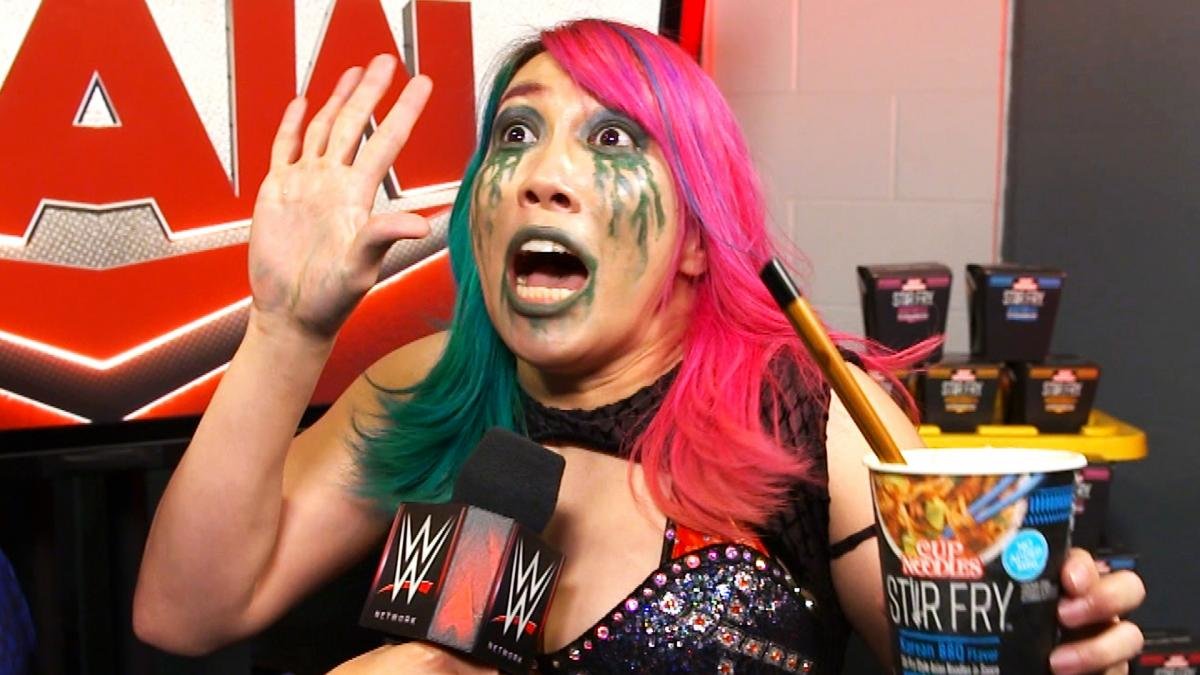 2004 to 2010: Debut and Beginning of Career
Asuka became a fan of pro wrestlers like Minoru Suzuki. As a result, she became interested in professional wrestling. Yuki Ishikawa was her trainer. On June 16, 2004, Urai made her professional wrestling debut. It was for the all-female promotion A to Z. She debuted under the ring name "Kana" against Leo-na.
She eventually retired on March 19, 2006, due to her health condition. Urai founded her own graphic design firm during her time away from the ring. After more than a year of retirement, she made a comeback on September 22, 2007.
On October 10, 2009, she and Takahashi won the NEO Tag Team Championship. It was her first professional wrestling championship. They held the championship for two months and finally lost it on December 31, 2009. Afterwards, she left Passion Red on January 24, 2010.
2010 to 2012: Smash
Asuka made her debut in Tajiri's Smash promotion in 2010. There she lost to Syuri in the main event. She defeated Syuri via submission in under three minutes. It was at the rematch on July 24 at Smash.5. Asuka published a manifesto for the Weekly Pro-Wrestling magazine. It was in an attempt to establish herself as the top villain. Her second reign came to an end in her first defence. It was when she was defeated by Syuri at We Are Smash.
2010 to 2015: American and Japanese Circuits
Urai also fought for several top independent promotions in America and Japan like:
DDT Pro-Wrestling,
Ice Ribbon,
JWP,
Smash,
Chikara,
Wrestling New Classic,
Shimmer, and
Reina Joshi Puroresu.
Later, she joined WWE after defeating numerous well-known wrestlers and won titles.
Asuka WWE
2015 to 2017: NXT
When she joined WWE, she was dubbed Asuka. She gained fame rapidly after defeating Dana Brooke and Emma at TakeOver Respect and TakeOver London, respectively. She beat Bayley at TakeOver Dallas to win the NXT Women's Championship.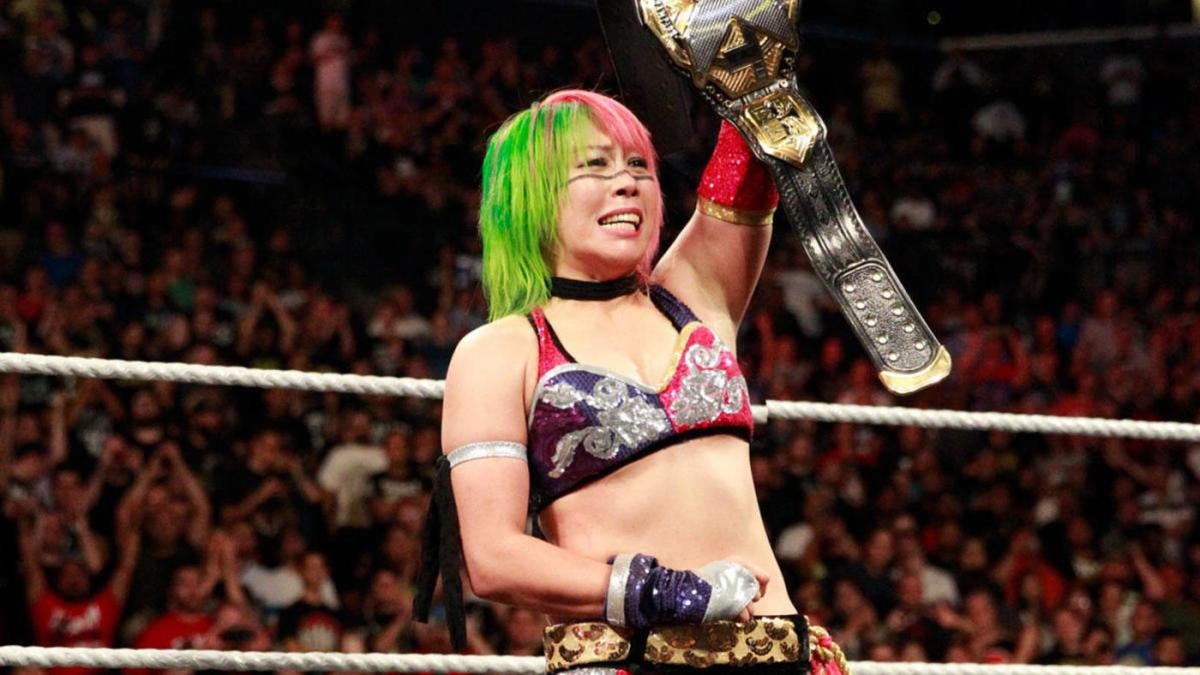 As the champion, Asuka defeated various NXT superstars and went undefeated for nearly 500 days. Later, she injured her right collarbone after TakeOver Brooklyn III, forcing her to miss six to eight weeks of activity. She eventually gave up her championship and joined the main roster.
2017 to 2018: Raw
Kurt Angle, the brand's general manager, confirmed Asuka's signing to the brand on the September 11 edition of Raw.
2017 to 2018: Asuka Undefeated Streak
Following many vignettes in the coming weeks, Asuka was assigned to the Raw brand on the September 11, 2017 edition of Raw. On October 22, a month later, at TLC: Tables, Ladders, and Chairs, Asuka defeated her old enemy, Emma, in her in-ring debut. She represented Team Raw in a Survivor Series match against Team SmackDown and was the lone survivor. She eventually eliminated Tamina and Natalya. Asuka extended her winning streak over the following several months. She defeated Dana Brooke, Alicia Fox, and Alexa Bliss in a non-title contest. Asuka defeated Dana in three seconds which created a new WWE record for the fastest submission win in a women's match.
On January 28, 2018, Asuka won the inaugural women's Royal Rumble match. She entered at number 25 and defeated her longtime rival Ember Moon. Later, she defeated Nikki Bella to earn a women's title match at WrestleMania 34. Asuka began a feud with Nia Jax in January and February. She attacked her during and before her bouts and competed for her championship shot at Wrestlemania. She also beat Nia Jax at Elimination Chamber on February 25. Similarly, she defeated her again on the March 5 edition of Raw too.
End of Streak
Asuka also participated in the Mixed Match Challenge event in favour of the charity Rescue Dogs Rock. The Miz was her partner there. They won the tournament with victories against Carmella and Big E, Sasha Banks and Finn Bálor, Alexa Bliss and Braun Strowman, and Charlotte Flair and Bobby Roode. Later, she challenged Charlotte for the SmackDown Women's Championship at WrestleMania 34. It was after Flair retained the SmackDown Women's Championship against Ruby Riot on March 11 at Fastlane. Asuka surrendered to Charlotte at the event on April 8. It brought her WWE unbeaten run to 914 days, or almost two and a half years.
2017 to 2018: SmackDown Women's Champion
During the 2018 WWE Superstar Shake-up, Asuka was selected for SmackDown on April 17th, 2018. She won the WWE SmackDown Women's Championship on December 16th in a Triple Threat Tables, Ladders, and Chairs match. It was against Becky Lynch and Charlotte Flair at TLC: Tables, Ladders, and Chairs (2018). She held the title for 100 days before losing to Charlotte Flair.
Kairi Sane and Asuka beat local wrestlers Jaylee and Queen Aminata on the April 30th, 2019 edition of SmackDown Live in Columbus, Ohio.
2019 to 2020: The Kabuki Warriors
After losing her title to Charlotte on SmackDown, she teamed up with Kairi Sane. On the May 14 edition of SmackDown Live, Sane and Asuka revealed their new team name as "The Kabuki Warriors". During the event, the Kabuki Warriors defeated the team of Mandy Rose and Sonya Deville. Hence, their hands were raised in triumph by Smackdown General Manager Paige. Paige was Rose and Deville's previous leader and comrade. The duo turned heel when she attacked Paige by spitting green mist.
On October 6th, 2019 at Hell in a Cell, The Kabuki Warriors defeated Alexa Bliss and Nikki Cross to win the WWE Women's Tag Team Championships. The duo became the longest-reigning WWE Women's Tag Team Champions. At WrestleMania 37, they lost the titles back to Bliss and Cross.
2020 to Present: RAW Women's Champion
Sane and Asuka were both drafted to the Raw brand as part of the 2019 Draft in mid-October. Asuka spitting green mist over their manager Paige, signalling that the pair no longer needed Paige, helped the couple further cement their conversion to the dark side.
The Kabuki Warriors (Asuka and Kairi Sane) lost their Women's Tag Team Championship on the opening night of WrestleMania 36 against the team of Nikki Cross and Alexa Bliss. This brought their reign to an end after 181 days. It was the longest so far. After beating Ruby Riott on the March 13, 2020 episode of Raw, Asuka qualified for the Money in the Bank Ladder Match. She won the Women's Money in the Bank contract at the tournament. The next night on Raw, she exchanged the contract for the Raw Women's Championship after previous champion Becky Lynch announced her pregnancy-related sabbatical from the organization.
Asuka and her tag partner Lana were set to compete for the WWE Women's Tag Team Championship at TLC: Tables, Ladders, and Chairs. She would partner up with Charlotte while Lana was fictionally wounded. Asuka and Charlotte would go on to win the championships, making Charlotte the fourth Women's Grand Slam champion in history.
Asuka vs Becky Lynch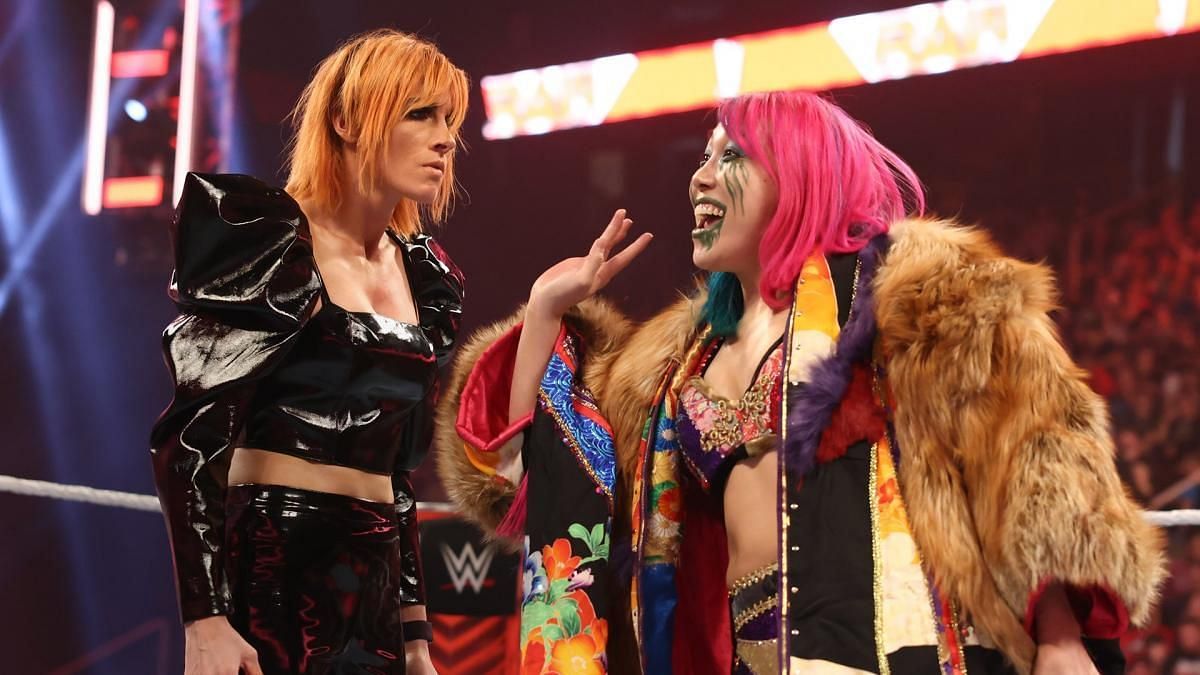 Kana got into a feud with Lynch because Lynch challenged her to a title match, but she spat Japanese mist into her eye during the contract signing. Asuka failed to win the WWE Raw Women's Championship at the 2020 Royal Rumble after Lynch kicked her. Hence, it prompted her to spit green mist in the air and into her own face.
On the February 3, 2020 episode of Raw, Asuka requested a rematch for the championship, which Lynch agreed to. However Asuka failed to win the title again a week later on Raw.
Recently, in the main event of Monday Night Raw, Asuka and Becky Lynch attempted to resolve their feud in a 'No Holds Barred' fight. Asuka was still being thrashed at ringside when she pulled an umbrella from beneath the ring and used it to bash up Becky. Later, Lynch utilized a strong Manhandle Slam to knock Asuka through the table and win the match.
Asuka Win Loss Record
She is the one-time and longest-reigning NXT Women's Champion, with a 510-day reign. WWE acknowledged it as 522 days due to tape delay.
Firstly, she won the WWE Match of the Year in 2018 by CBS Sports.
Secondly, she won the Ironman Heavymetalweight Championship 5 times by DDT Pro-Wrestling.
Thirdly she won awards by JWP Joshi Puroresu which included:

JWP Openweight Championship
Best Bout Award (2013), and
Enemy Award (2013)

Fourthly, she won the Kuzu Pro Diva Championship.
Correspondingly, she won the NEO Tag Team Championship. It was in the NEO Japan Ladies Pro Wrestling.
Afterwards, she won the One Day Tag Tournament by Osaka Joshi Pro Wrestling.
She also got many titles by the Pro Wrestling Illustrated including:

Ranked No. 1 of the top 50 female singles wrestlers in the PWI Female 50 in 2017
Ranked No. 9 of the top 50 tag teams in the PWI Tag Team 50 in 2020, and
Woman of the Year (2017)

Besides, she won several Pro Wrestling Wave awards like:

Wave Tag Team Championship (2 times)
Catch the Wave (2011)
Dual Shock Wave (2011)

She also ranked No. 5 in the Top 10 Women's Wrestlers of the year in 2018. It was published by Sports Illustrated.
Finally she won many championships under WWE,

NXT Women's Championship
WWE Raw Women's Championship (twice)

WWE SmackDown Women's Championship
WWE Women's Tag Team Championship (twice)
Money in the Bank (2020)
Royal Rumble (2018)
Third Women's Triple Crown Champion
Second Women's Grand Slam Champion
Mixed Match Challenge (Season 1), and
NXT Year-End Award (thrice)

Female Competitor of the Year (2016, 2017)
Overall Competitor of the Year (2017)
WWE Year-End Award, and
Women's Tag Team of the Year (2019)
FAQs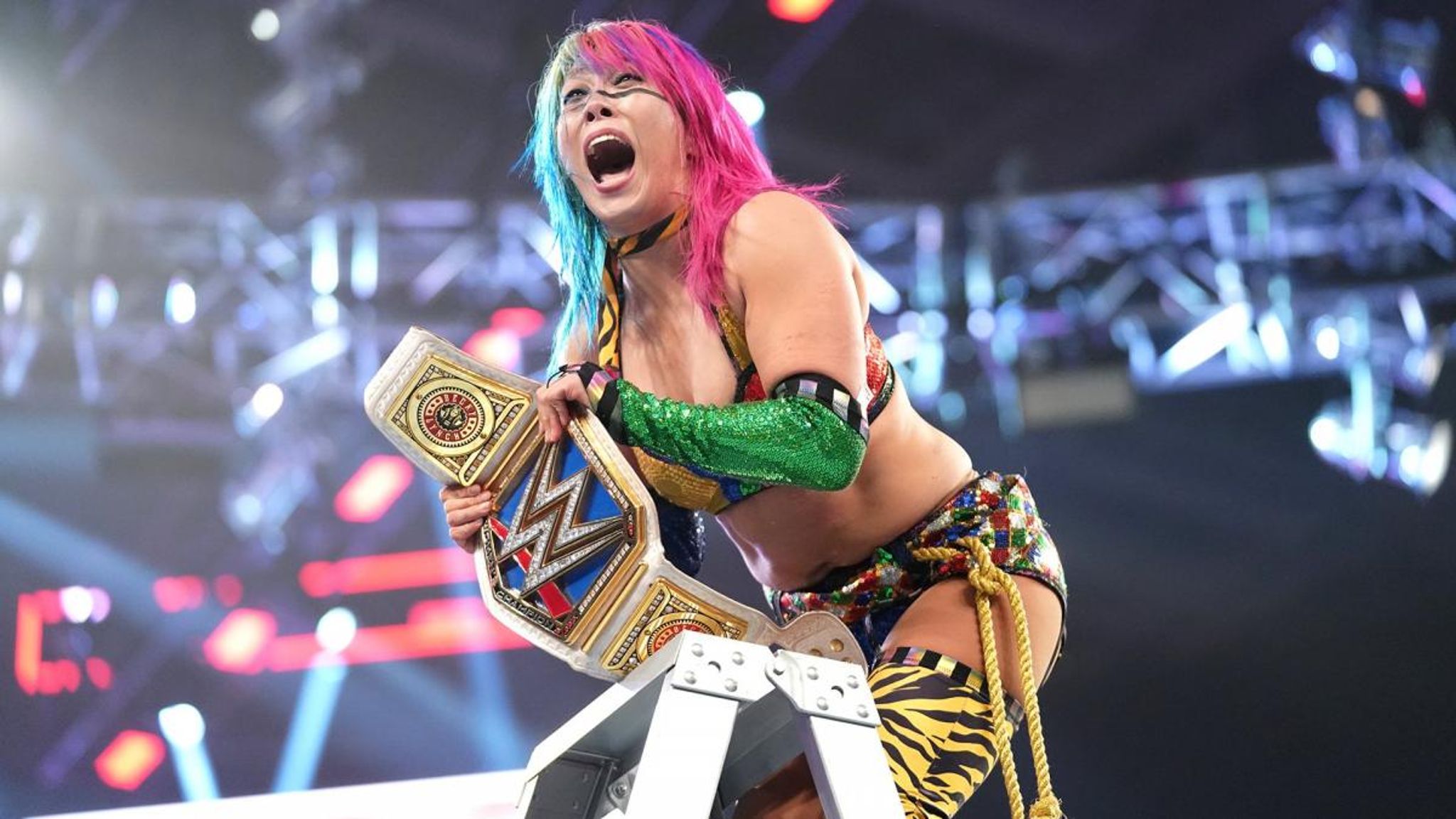 Who is Asuka in the WWE?
Kanako Urai is a Japanese professional wrestler who now competes for World Wrestling Entertainment (WWE) on the Raw brand as Asuka.
How did Asuka get injured in WWE?
Asuka has shoulder surgery after fighting in Money in the Bank in 2021. She also has a dental procedure done as she lost a tooth in a match with Shayna Baszler.
Has Asuka been released?
No, Asuka has not been released. It has been six months since Asuka was last seen on WWE TV.
Did Asuka quit WWE?
Asuka  has not yet quit WWE. The reason behind her disappearance may be because of the company's lack of creative direction for her.
How much does Asuka get paid?
As of now, her net worth is $1 million.