Jorge Lorenzo MotoGP
Jorge Lorenzo was born as Jorge Lorenzo Guerrero on May 4, 1987, in the capital town of Balearic Islands, settled in Spain in Europe. He grew up in a middle-class family with his father Jose Manuel Lorenzo and his mother Maria Guerrero. He has only one sister and her name is Laura.
He started showing interest in riding motorcycles very early and he soon started being one of the best teen motorcycle riders in the country.
Jorge Lorenzo is a professional Spanish Grand Prix motorcycle road racer who achieved fame at a very early age after winning five world championships. Competing in professional racing since his early teenage days, he went on to win the 2006 and 2007 250cc World Championships. He recently ended his longtime association with Yamaha and switched to Ducati for the current season of the MotoGP race. His multiple premier class title wins made him the first Spanish racer to achieve this feat.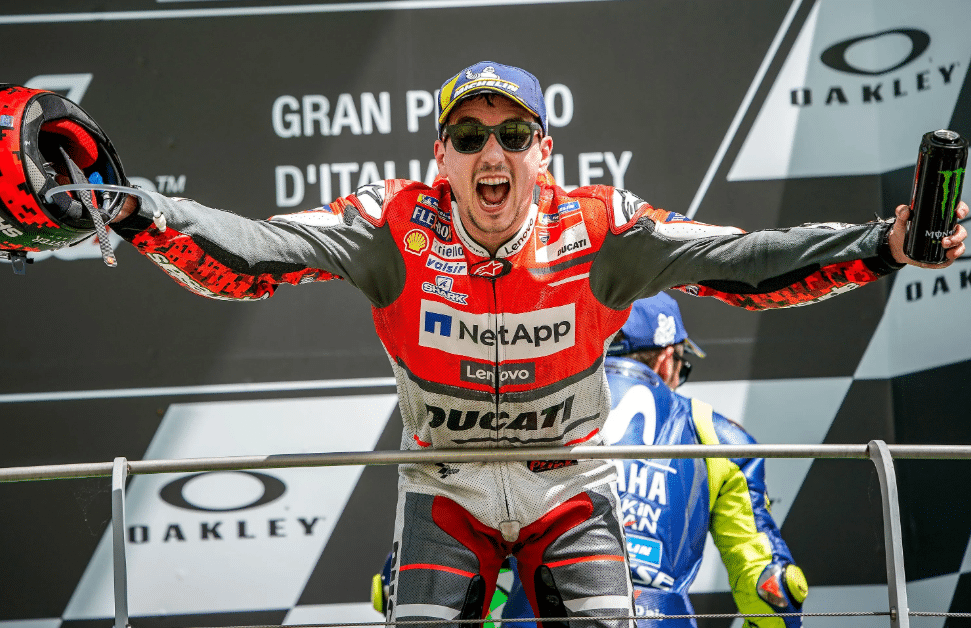 Throughout his career, he has won 65 races, which places him fifth on the list of all-time winners in the GP motorcycle racing. He supported the Oxfam international confederation's initiative to assist the victims of the 2010 Haiti earthquake. He has worn sponsored protective gear from Dainese for most part of his early career, following which he started to represent another brand, Alpinestars. He endorsed the smartphone racing game, 'Zopo Speed 7 GP', made by Chinese company Zopo Mobile.
Jorge Lorenzo Ducati
Lorenzo signed a two-year contract with Ducati for 2017-18, but he had a tough first season and made a difficult start to 2018 that played a part in his exit from the manufacturer after just three wins with the marque. A lack of open seats meant he was linked to Suzuki before it signed Joan Mir instead.
Lorenzo's only option for a 2019 ride appeared to be the new Petronas-backed SIC Yamaha satellite team before he sealed a shock Honda move alongside Marc Marquez. The Spaniard's decision paves the way for Jack Miller to retain his ride, with the Australian's contract renewal having only been delayed by Lorenzo's potential interest in reuniting with the Italian marque.
Jorge Lorenzo Helmet
Lorenzo joined MotoGP in 2008 as Valentino Rossi's team-mate in the factory Yamaha team and made an instant impact becoming the youngest rider in MotoGP to finish on the podium in his first three races. Bad crashes in China, and at Laguna Seca caused injury issues for Lorenzo, but despite this he still managed to finish in 4th position.
2010 was the year that Jorge Lorenzo refined his raw talent and used all his natural racing skill to dominate the season with 9 victories and claim the MotoGP Championship. Since then he has gone on to become a consistent World Champion contender in every season.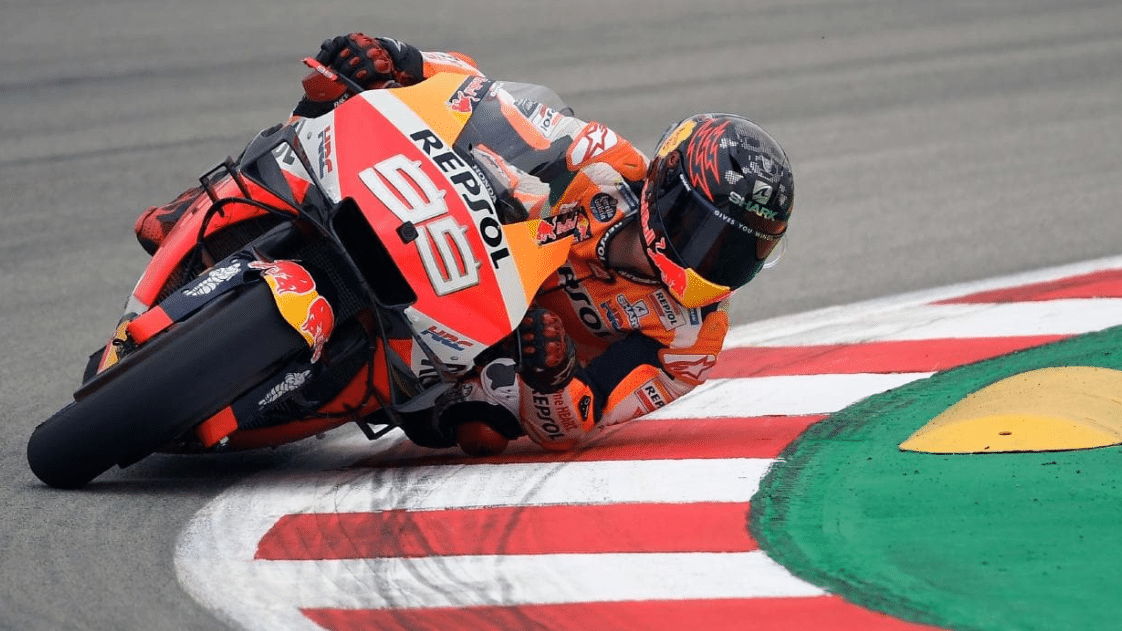 Max Air-flow Top Vent: Variable air flow is adjusted by glove-friendly dials on each intake vent
A matrix of Carbon Fiber, Aramid, Fiberglass and Organic Non-Woven Fabric create a strong, lightweight shell designed for superior fit and comfort using advanced CAD technology
RapidFire Shield Replacement System provides ultra-quick, tool-less removal and installation for efficient operation; Pinlock-prepared 2D Flat-Racing Shield with included Clear Pinlock insert; One-touch open/close locking system for a secure seal
Advanced Channeling Ventilation System: Full front to back airflow flushes heat and humidity up and out; Advanced wind tunnel testing, resulting in absolute smooth air flow both inside and outside; Low wind resistance and maximum ventilation
Jorge Lorenzo Net Worth
Jorge Lorenzo is a Spanish professional motorcycle road racer who has a net worth of $20 million. Jorge Lorenzo was born in Palma, Spain in May 1987. He won the 250cc World Championship in 2006 and 2007 and the MotoGP World Championship in 2010, 2012, and 2015. Lorenzo competes for the Yamaha team and has also finished as runner-up three times in the premier class.
At the tender age of three, Jorge Lorenzo began riding motorbikes. Five years later, he won the 1995 Balearic title and the following year, he conquered the minicross, trial, minimoto, and junior motocross titles. He was named the youngest racer to win the European 125cc race at age 14.
Jorge Lorenzo Height
Jorge Lorenzo father's name is Jose Manuel Lorenzo while the mother is Maria Guerrero. Lorenzo has one sister, Laura. He also has a height of 171 cm and weight 66 kg. Surprisingly he has net worth about S20 million.
Motogp Jorge Lorenzo
On Thursday at the 2019 Valencia GP, in a Press Conference alongside Dorna Sports CEO Carmelo Ezpeleta, five-time World Champion Jorge Lorenzo confirmed he would be retiring from the sport after Sunday's race.
"There are four significant days in the career of a rider. Your first race, your first win, your first Championship and the day you retire. I'm here to tell you this day has arrived for me. I want to announce this will be my last race in MotoGP," began Lorenzo, in front of a packed media room to announce his retirement.
The triple MotoGP World Champion brought his career to a premature conclusion on the back of a tough 2019 season with Repsol Honda, a campaign beset by injury woes and difficulties adapting to the RC213V.
However, while Lorenzo has been enjoying his newfound time off with numerous social media posts of him 'living his best life', the Spaniard says he will be back in the paddock sooner than we perhaps expect – even if he wasn't drawn on what it would be.
How Old Is Jorge Lorenzo?
32 years (4 May 1987)
What Is Jorge Lorenzo Worth?
Jorge Lorenzo net worth: Jorge Lorenzo is a Spanish professional motorcycle road racer who has a net worth of $20 million. Jorge Lorenzo was born in Palma, Spain in May 1987. He won the 250cc World Championship in 2006 and 2007 and the MotoGP World Championship in 2010, 2012, and 2015.
How Many Championships Has Lorenzo Won?
Jorge Lorenzo has become a superstar of MotoGP, having taken two world championships at motorcycling's highest level. Lorenzo announced his arrival on the world stage with his two 250cc titles in 2006 and 2007.
Where Was Lorenzo Born?
Jorge Lorenzo Guerrero was born on May 4, 1987, in Palma, on the Balearic island of Mallorca, Spain.