Currently, under contract with WWE, Macey Estrella-Kadlec is an American professional wrestler who goes by the ring name Lacey Evans. She competes on the SmackDown brand and performs on WWE Raw. While serving as a military police officer in the Marine Corps, Evans stepped into the world of wrestling. Subsequently, she trained on the independent circuit and started her career in that sport. Although she had a couple of high-profile feuds on the main roster, they were resolved after Evans' pregnancy reveal.
Lacey Evans has proven to be a fierce wrestler who plays by the rules with discipline. In addition, who can possibly ignore the fact that she is a portrait of glitz? The diva may have been brought down by holds and throws demanding strength, striking attacks, and acrobatic moves inside the ring. However, she is undeniably one of the fiercest and brawny women in the WWE. Despite being knocked down by life besides wrestling, Lacey Evans has emerged strong today. A fulfilling career, a happy family, and an inspiring life story make her a role model among many.
If you would like to know more about this WWE superstar with a magnetic persona, then scroll over the article. Ahead you will come across a detailed biography and various lesser-known facts about Lacey Evans. Hence, without further ado, keep scrolling over to read more about this alluring beauty.
Evans Birth and Early Life
Born on March 24, 1990, to a big, disturbing household in Georgia, Estrella-Kadlec was given the name Macey Evans. She is of American nationality. However, she lived in a home ravaged by despair, and drug and alcohol abuse. Moreover, she spent her early years living in tents in Alabama and Louisiana due to her parent's legal issues.
Lacey Evans struggled with depression and had a traumatic childhood since her parents were drug addicts. She grew up in a broken home, amidst a dysfunctional family. When she was just ten years old, her mother left them. She and her seven siblings had to face serious physical abuse at the hands of their father. He would also move the family around while looking for construction jobs. Evans reported that when using drugs and smoking a cigarette, her father would practically nod off. He would awaken to the burning of his skin after it fell out. Evans' father, who aimed to become a wrestler, never followed through on them. Before his daughter received her WWE tryout, a drug overdose led to his untimely demise.
Nevertheless, Lacey Evans managed to flourish in spite of the dreadful situation she was in. She attended school and concluded her formative years in Fort William Wood. At the age of 14, Evans started her first job – washing dishes. Besides, she also graduated from Indian River State College with a bachelor's degree. And after graduating, she took up a second job as a nursing assistant.
Lacey Evans Military Career
Lacey Evans is a former Marine who worked for the Special Reaction Team as a military police officer. She joined the military at the young age of 19 and served there for five years. In addition, she started a construction company and obtained a bachelor's degree during that time. Additionally, she strived to convert log runs into pool swims when stationed at Beaufort Air Station in South Carolina.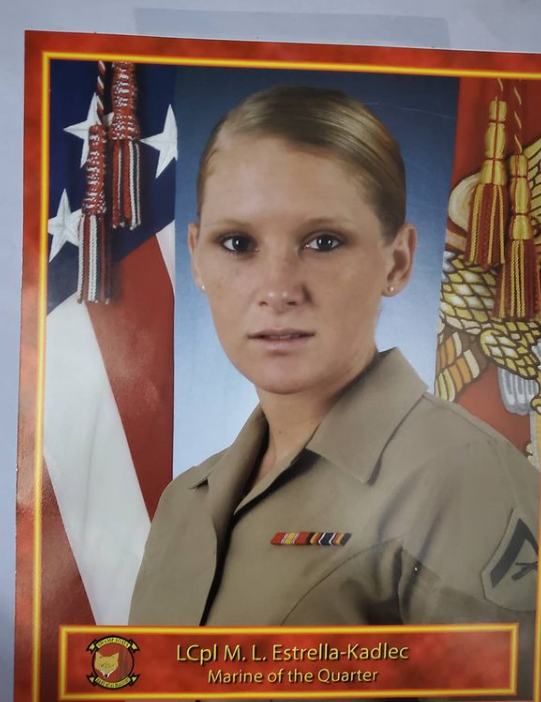 Actually, Lacey Evans' zest for law enforcement had grown after she observed the cops at her house in childhood. She wanted to be someone that people could trust. The Special Reaction Team here provided her the scope to see the positive in their motivation. She could finally see through what she was capable of cognitively, physically, and emotionally.
While serving in the Marines, a Staff Sergeant gave her her first taste of pro wrestling. He was into backyard wrestling and would also promote independent shows on the side. Likewise, he scheduled Evans to wrestle him on the second show she went to. Her audition for WWE came through a Boot Camp though.
Evans Military Makeover
'Military Makeover', a TV show on the Lifetime network, starred Evans. The diva claims that she has never considered fame, but if it inspires people she will totally pursue it. The show aimed to assist active-duty and retired service members with house repairs. Former Marine and talk show star Montel Williams was the host of this program.
Lacey Evans Wrestling Career
Lacey Evans Independent Circuit
At the American Premier Wrestling training center in Statesboro, Georgia, Lacey Evans received training from Tom Caiazzo. She made her promotional debut in 2014 and went on to win the center's World Heavyweight Championship.
Lacey Evans WWE
Evans underwent her audition for WWE. Subsequently, on April 11, 2016, she made it to the matches, where she began board training. Additionally, she started taking acting classes concurrently at the WWE Performance Center in Orlando, Florida, in the interim.
Lacey Evans NXT
Evans committed to WWE on April 12, 2016. She made her pro wrestling debut as Macey Estrella on October 20 at a home event. There, she competed in a battle royal where she ultimately lost to Ember Moon. Three months later, Evans made her debut on NXT, teaming up with Sarah Bridges. Likewise, they competed in a tag team match, losing to Billie Kay and Peyton Royce.
Estrella received the ring name Lacey Evans in 2017, which was also her sister's maiden name. The diva mostly served as a jobber for several rivals. Evans competed in the maiden Mae Young Classic in July, thus beating Taynara Conti in the opening round. However, she ended up falling to Toni Storm in the second.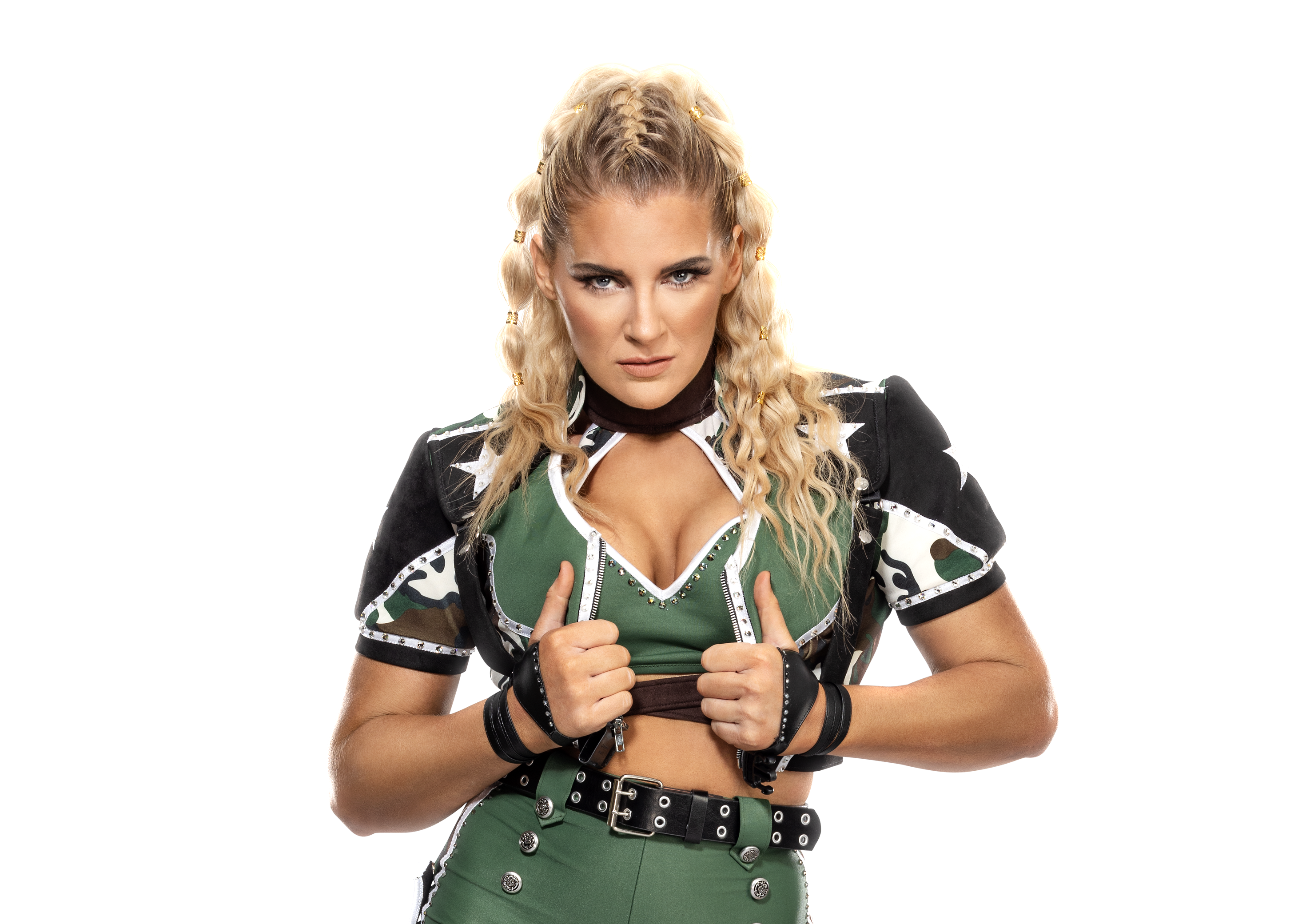 Evans defined herself as a heel on the January 17, 2018 episode of NXT while berating NXT general manager William Regal. The reason was for letting "the lowest kinds of society filth" like Nikki Cross, Ember Moon, and Kairi Sane compete in the women's division. Evans and Sane began their first feud in April, during which time they traded victories and engaged in physical combat. In the end, Evans' feud with Sane met a forced end on the NXT broadcast on June 6. Besides, Evans began to win the year's further matches, taking down rivals like Dakota Kai and Candice LeRae. Moreover, she took part in a fatal four-way match in December for the top challenger for the NXT Women's Championship. However, Bianca Belair emerged as the match's winner.
Lacey Evans Raw and SmackDown
Well, Lacey Evans was one of the six NXT wrestlers slated to transition to the main roster. This was as per an ad on the December 17, 2018 episode of Raw. Furthermore, she competed in a dark match on January 7, 2019's Main Event, and lost to Natalya. On January 27, she made her official main roster debut at the Royal Rumble. Evans defeated The Ilconics (Billie Kay and Peyton Royce) over almost 29 minutes in the women's Royal Rumble match. However, Charlotte Flair finally got the better of her. Subsequently, Evans would often interrupt many segments and matches on Raw, SmackDown, and pay-per-views. She would go out on stage, wave to the audience, and depart.
As part of the 2019 WWE Superstar Shake-up, Lacey Evans made it to the Raw brand shortly after WrestleMania 35. She found a place in her first feud on the main roster. There, she fiercely attacked both the Raw and SmackDown Women's Champion Becky Lynch. The Raw Women's Championship saw a title battle between the two on May 19 at Money in the Bank. However, Lynch defeated Evans by submission. Subsequently, Evans assisted Flair in defeating Lynch to capture the SmackDown Women's Championship by delivering her finisher, the Women's Right. Nevertheless, this allowed Flair to profit from the attack. Evans pursued Lynch for the Raw Women's Championship throughout the middle of 2019. They remained embroiled in a feud. She lost to Lynch once more on June 23 at Stomping Grounds.
Evans Referee
Further, Baron Corbin chose her to serve as a special referee for the WWE Universal Championship match. Evans and Corbin challenged Lynch and Rollins in the Last Chance Extreme Rules match on July 14. Rollins pinned Corbin, ending Corbin's feud with Lynch, and the match ended in a draw.
Evans made it to the SmackDown brand in the 2019 Draft in October. The first female wrestlers to compete in Saudi Arabia were Evans and Natalya at Crown Jewel on October 31. Nonetheless, Evans faced a defeat. Following their embrace, which broke kayfabe, the two women embraced to celebrate their moment in history.
Evans Survivor Series
Evans later took part in the first-ever 15-woman elimination tag match for Team SmackDown on November 24 at Survivor Series. There, for the first time ever, the NXT women's locker room also competed. Asuka turned on her team and poured poison mist into Charlotte Flair's eyes. Thus, this gave Evans the chance to benefit from the situation and hit Flair with the Woman's Right. She finally succeeded in defeating Flair (Raw) via pin.
Subsequently, Natalya (Raw) eliminated her via roll-up. Nevertheless, Team NXT ultimately prevailed when Rhea Ripley (SmackDown) was the last woman remaining and got pinned. Evans objected to Banks and Bayley disrespecting the SmackDown roster, particularly the women. This took place after losing to Team NXT at Survivor Series on the November 29 episode of SmackDown. Lacey Evans turned face for the first time since early 2017 after exchanging jabs with Banks. This was, however, before hitting her with the Woman's Right and exiting the ring. Evans made a futile bid to unseat Bayley as the SmackDown Women's Champion at the Royal Rumble in January 2020.
Lacey Evans WrestleMania
Further, Evans competed in a five-way elimination match for the SmackDown Women's Champion on April 5 at WrestleMania 36. Following intrusion from Banks, Bayley eventually pinned Evans as the loser. To participate in the Women's Money in the Bank event, Evans and Banks squared off on SmackDown's April 24 episode. Evans prevailed against Banks by pinning her after hitting her with the Women's Right. Moreover, she also held a fan in her hand that had a picture of her daughter on it. Evans lost the title match on May 10 at Money in the Bank. Asuka pulled her down a ladder and went on to win.
Likewise, Evans attacked Naomi on the SmackDown show on July 10 after Naomi defeated her in a karaoke contest. Evans thus made it to the Raw brand in the 2020 Draft in October. Her actual pregnancy reveal took place on February 15. Moreover, that featured as a plot point on that night's broadcast of Raw, with Flair assumed to be the father. Due to Evans' pregnancy, the Raw Women's Championship bout against Asuka at Elimination Chamber was shelved. In addition, the Flair storyline also dropped. As per reports, everyone expected Evans to win the event's crown.
Lacey Evans returned to SmackDown a few weeks later after her pregnancy. Moreover, she also made her in-ring comeback on SmackDown's June 10 episode. After berating the crowd and attacking her tag team partner Aliyah, Evans changed sides on the ensuing SmackDown night.
Lacey Evans Ring Name
Pro wrestlers who engage in fights must consider other factors as well. They need extensive acting training, followed by catchy names to attract attention. Moreover, they must create a realistic portrayal of themselves as a hero, villain, or heel to make their point. Therefore, Lacey Evans went through the same thing. She decided to go by this name. She felt the name Lacey evoked images of a classy woman with a flair for the 1940s, who likes to dress and jazz it up. In fact, she looks like a Southern Belle persona who mocks people for their lack of culture and manners.
Lacey Evans Net Worth
Well, Lacey Evans has earned a lot of money in her career as a wrestler, owing to her rising fame. Her wealth is roughly around $500K. Besides, she earns $150K annually. For a woman wrestler, this is a pretty respectable wage.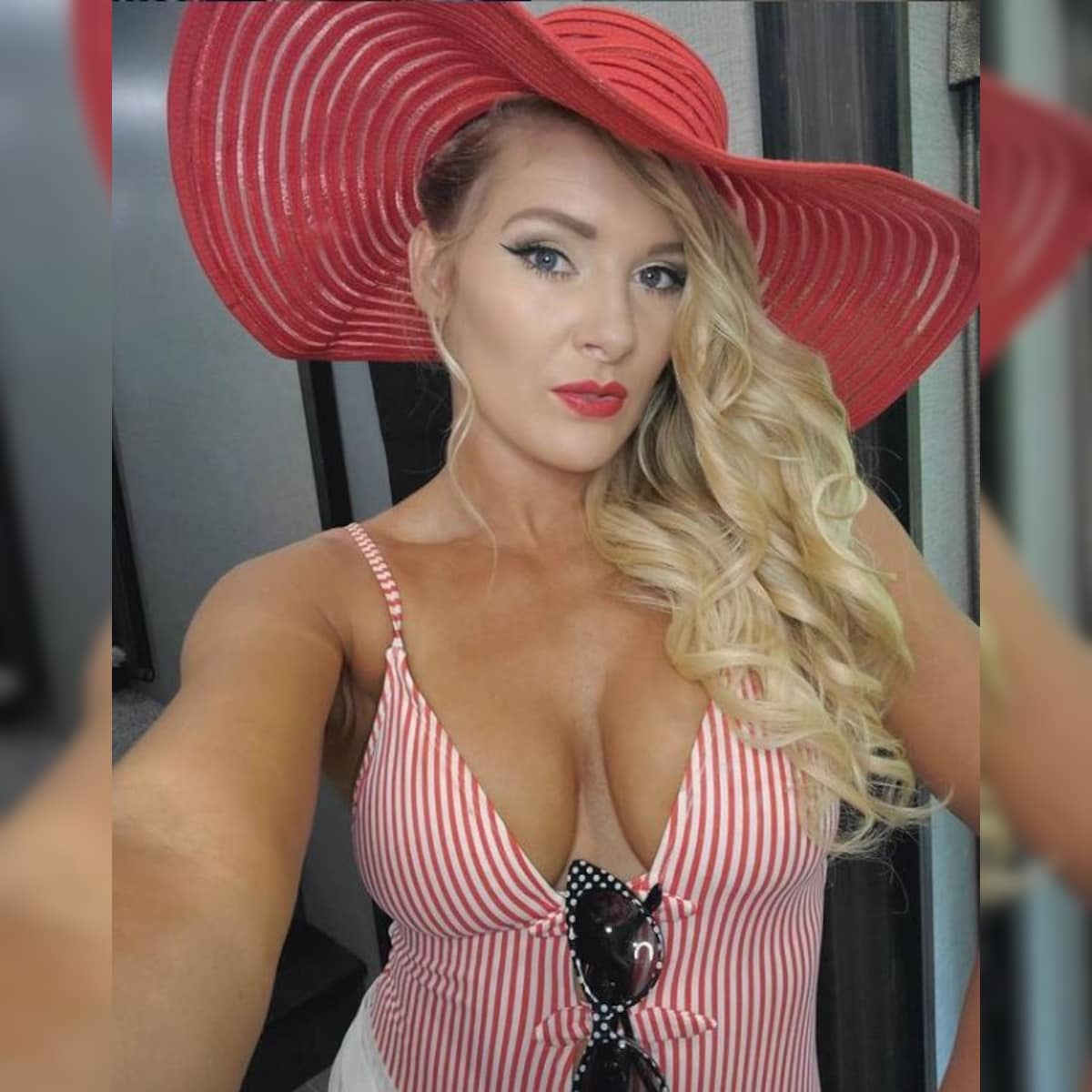 The beauty also runs a Limitless Lady YouTube channel. She uploads vlogs there, and this is another way she makes money. There are 20.9K total subscribers to the channel, as of now. Her videos gain over 1 million views as well. Besides, she also owns a Blue dirtbike and a 2005 Dodge Viper convertible.
Lacey Evans currently has a lump-sum deal with Raw, where she performs regularly. While she would make roughly $80K in NXT, WWE pays her $200K. Moreover, she also made her debut in the WWE 2K20 video game, which has a playable version of her character.
Lacey Evans Personal Life/Husband/Daughter

Well, the diva has a fairytale-like love story. Likewise, Lacey Evans has been in love with her soulmate – Alfonso Estrella-Kadlec since she was 15 years old. The two have been together ever since, and tied the knot on January 13, 2010.
Evans' husband Alfonso is currently a general contractor. His job specifically includes practical work for the construction industry. In addition, he prefers to avoid the spotlight but is constantly in favor of his darling wife. Summer, the couple's lovely daughter, does not receive Evans' undivided attention due to her wrestling career. Nevertheless, Alfonso is always there to help Summer achieve her goals. Overall, Evans also encourages her daughter to join in charity projects.
Evans and her husband welcomed their second daughter in 2021. As a result, the wrestler had to be out of action due to pregnancy from February 2021. The Estrella-Kadlec family's current habitat is in Parris Island, South Carolina.
Lacey Evans FAQs
Who is Lacey Evans?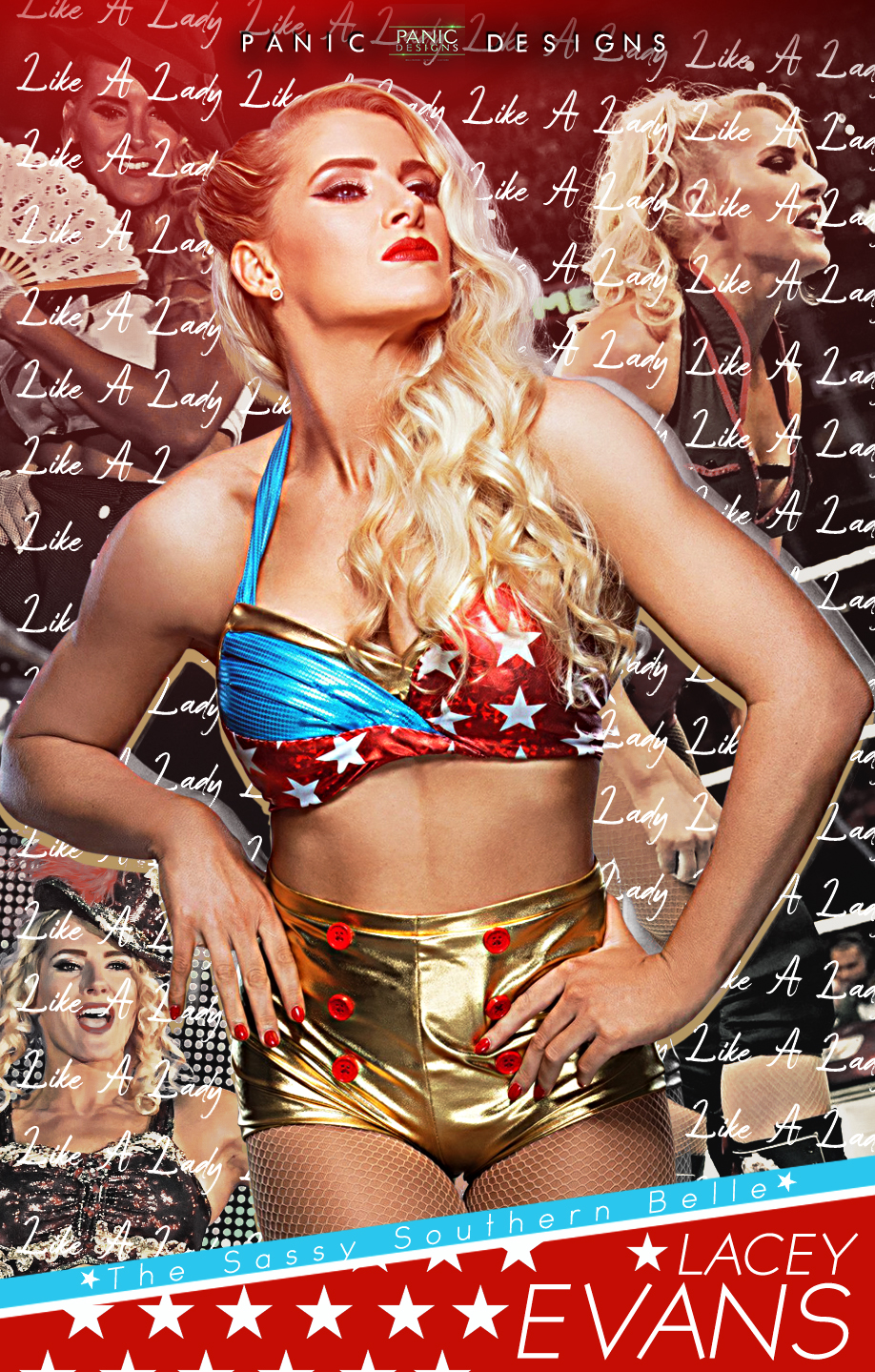 Macey Estrella-Kadlec, better known by her ring name Lacey Evans, is an American pro wrestler. In addition, she is a former marine too. Currently contracted with WWE, she now competes on the RAW brand.
Where is Lacey Evans from?
Lacey Evans' birth took place in Georgia, the United States of America. However, she currently resides with her husband and daughters in Parris Island, South Carolina.
How old is Lacey Evans?
Born on March 24, 1990, the wrestler is currently 32 years of age.
How tall is Lacey Evans?
She stands tall at a height of 1.73 m or 5'8″.
How much does Lacey Evans weigh?
The WWE Diva has a voluptuous shaped athletic body build. She weighs around 60 kg or 132 lbs.
What is Evans' zodiac sign?
Aries is her zodiac sign.
Is Lacey Evans a veteran?
Lacey Evans is a veteran since, at the young age of 19, she joined the U.S. Marine Corps.
What rank was Evans in the military?
During her five years of service, Lacey Evans held the rank of Sergeant in the military.
What is the net worth of Lacey Evans?
Lacey Evans' pro wrestling career has brought in a fair sum of money. Her predicted net worth as of 2021 is $500K. Moreover, as her contract with WWE extends, that amount will probably rise.
Who is Lacey Evans' husband?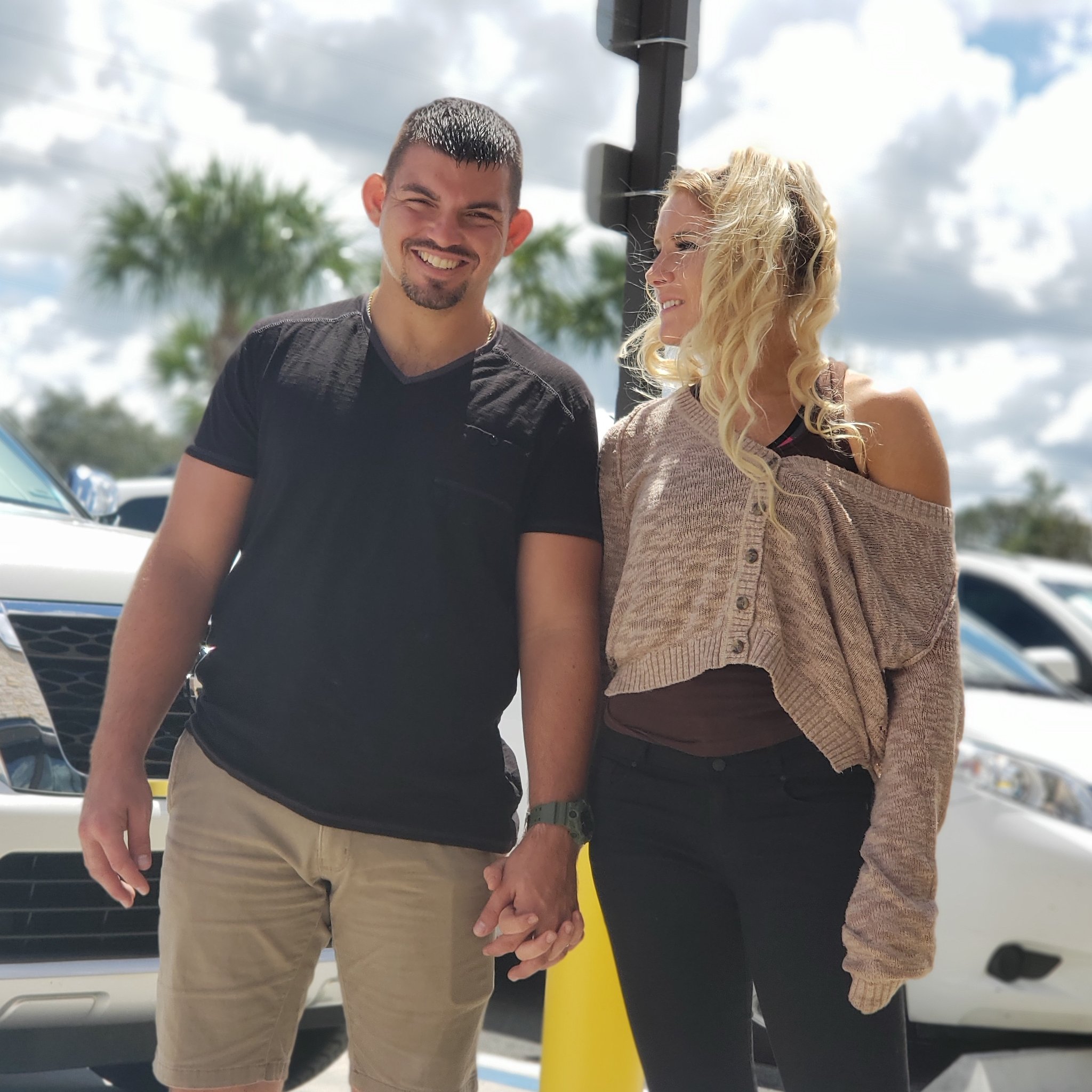 Alfonso Estrella-Kadlec is her husband. He works hands-on for their construction company as a general contractor.
How many kids does Evans have?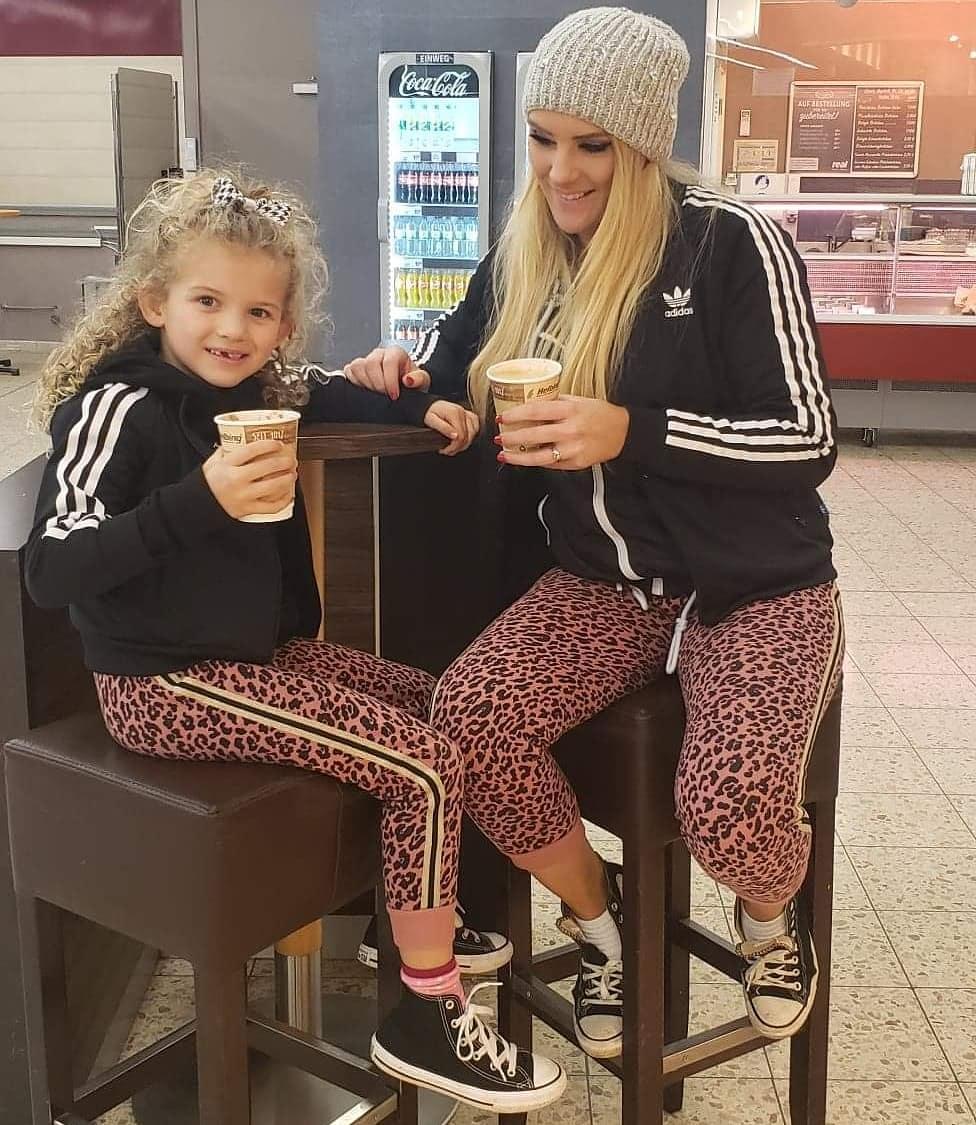 Lacey Evans is blessed with two daughters.