Rebecca Quin is an Irish professional wrestler and actress born on January 30, 1987. She is a WWE signed performer who competes on the Raw brand under the ring name Becky Lynch. One of the most well-known and highest-paid wrestlers in the WWE is Lynch.
She was ranked sixth on Twitter's list of the top female athletes in the world in 2019.
In 2002, Quin started his professional wrestling training. She started out working in Ireland and occasionally teaming up with her brother under the ring name Rebecca Knox. Still, she soon started competing on the independent circuit for different promotions all over Europe and North America. She is best known for participating in Elite Canadian Championship Wrestling, where she won the inaugural SuperGirls Championship in 2005.
Quin suffered a severe head injury during a match in 2006, which prevented her from competing for several years. She came back in 2012 and signed a contract with WWE in 2013, where she was given territory in the NXT development system. After being promoted to WWE's main roster, she won the SmackDown Women's Championship for the first time at Backlash 2016 and has held it four times.
She won a Royal Rumble match in 2019, and at WrestleMania 35, she captured both the Raw and SmackDown Women's Championships.
So, she became the first woman to hold both titles at the same time and a four-time WWE women's champion. After losing the SmackDown championship the following month, she went on to hold the record for the longest reign as the Raw Women's Champion for 398 days before taking a break to give birth in May 2020. At SummerSlam in August 2021, Lynch made a comeback to face the SmackDown Women's Champion Bianca Belair, whom she would later defeat to win the title four times.
Family
Becky Lynch Husband
WWE announced that Becky Lynch and Seth Rollins will be legally wed in June 2021. The 35-year-old Rollins first teased the news of his wedding in a post to his Instagram Story that featured a photo of Lynch outside with a view of the ocean in the distance. Rollins wrote in the post, "Seems like a fine day to (finally) get married. About six months after the couple's first child, daughter Roux was born, they took their first walk down the aisle.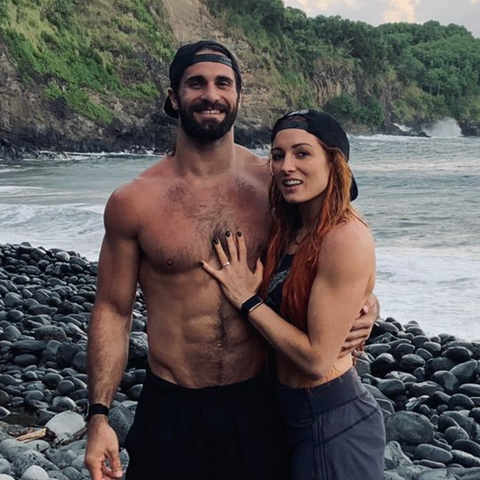 Rollins and Lynch, both 35, first made their relationship known in May 2019 through a black-and-white photo of them kissing. The couple then got engaged in August, three months later. The couple first learned they were expecting a child in April 2020, after Lynch underwent a number of pregnancy tests. Lynch explained that even though the initial test came back negative, she went with her gut and purchased a digital test, which supported her suspicions.
The couple shared a photo of themselves holding their baby's hand on social media to announce the birth of Roux. Lynch wrote a kind note to her future husband Rollins in the caption of a photo of Roux and Rollins she shared on Instagram for Father's Day.
Becky Lynch Baby
In a Monday Instagram post, WWE stars Becky Lynch and Seth Rollins announced the birth of their first child, Roux. The 33-year-old WWE star welcomed Roux into the world with the caption "Welcome to the world Roux." "You are our life's love. #andnew." The Man's pregnancy announcement in May of last year caused a stir in the WWE community.
She was at a point in my life where things were about to change, and she needed to do something about it, so she was torn between happiness and sadness. Because she was going to become a mother, she asked us to go and fight.
After announcing their relationship in 2018, Lynch and Rollins got engaged in August of that same year. In a Sports Illustrated Media Podcast episode from June 2019, Rollins, 35 years old, talked openly about his relationship with Lynch.
Personal Information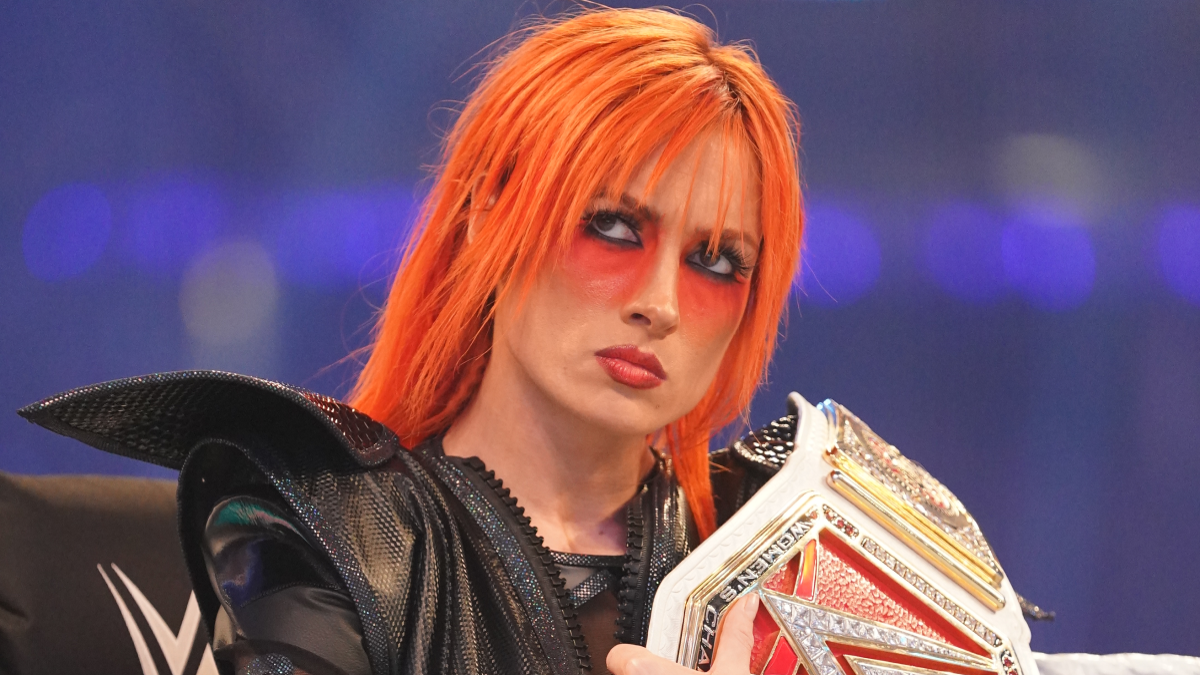 Becky Lynch Age
Becky signed to WWE's NXT division as Becky Lynch in 2013 after competing all over the world. This included places like Japan and North America, where she was born Rebecca Quin. She held the titles of World Queens of Chaos Champion and SuperGirl Wrestling Champion prior to joining NXT. Moreover, she took birth on January 30, 1987. So, that makes her 36 years old.
Becky Lynch Net Worth
The most well-known female wrestler of all time is Rebecca Quin, better known by her ring name Becky Lynch. She is also the WWE's spokesperson. Saying that she had to work hard for every bit of the success she has achieved in professional wrestling and the WWE won't be an exaggeration.
Since she was a young girl, Becky has been a fan of professional wrestling. She participated in basketball, swimming, and horseback riding, among other sports. Her love of wrestling quickly surpassed her other preferences.
Becky Lynch's net worth as of January 2022 is $5 million. Her yearly pay at the company is a comfortable $250,000 per year. She's also entitled to extra benefits.
Becky Lynch Height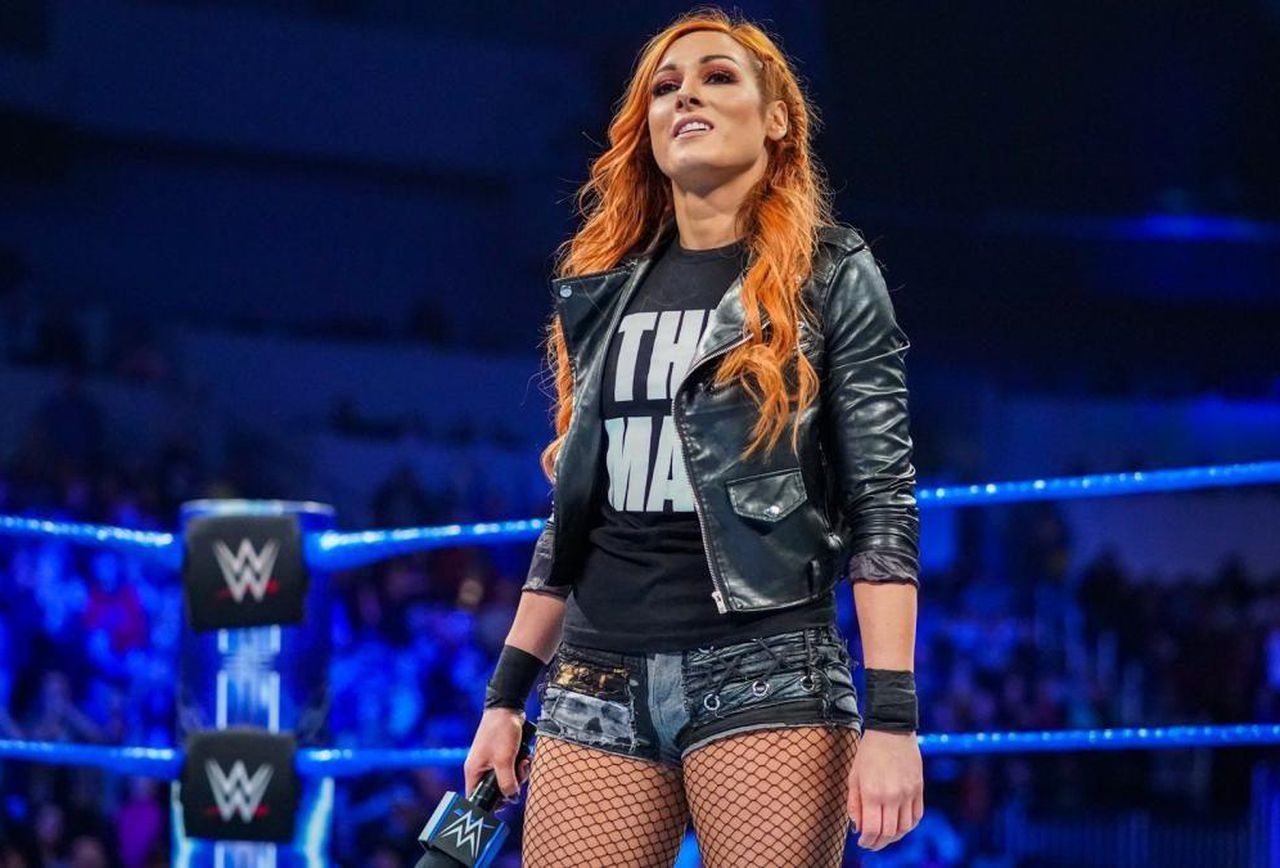 Lynch changed her persona in 2018, starting with her attack on Charlotte Flair at SummerSlam, portraying herself as the victim of unfair treatment and referring to herself as "The Man," which greatly increased her popularity.
Irish professional wrestler Rebecca Quin competes under the ring name Becky Lynch. She stands at 5 6″. Her height is 170.688 cm in centimetres. She measures 1.7m in metres, though.
Is Becky Lynch Retired?
In response to the question, "Is Becky Lynch leaving the WWE?," Lynch will now leave the company for an extended period of time for maternity leave. According to reports, Lynch learned she was expecting in April 2020, which means her due date is in December of this year. This suggests that the former RAW Women's Champion won't be joining the organisation again in 2020. According to reports, Lynch signed a multi-year contract with the business in 2019 that is anticipated to be a long-term one. Lynch will most likely have a contract with the company if she decides to work there again.
Regarding the second important query, Will Becky Lynch Retire? The Man and her fiancé Seth Rollins have not responded to the rumours that have been going around since Becky Lynch's announcement. After RAW aired, Becky Lynch tweeted something cryptic, which added fuel to the rumours. Lynch thanked the WWE family for the wonderful experience and declared that working for the company had fulfilled all of her dreams.
Her incredible 399-day reign as the RAW Women's Champion ended with the Becky Lynch announcement on RAW. Trish Stratus' record for the longest women's title reign was only 49 days longer than her reign.
Is Becky Lynch On Raw or Smackdown?
Becky Lynch provided an explanation for her absence from WWE RAW in a video that WWE posted on Twitter tonight. Since losing the RAW Women's championship to Bianca Belair at WrestleMania 38, Lynch hasn't appeared on RAW.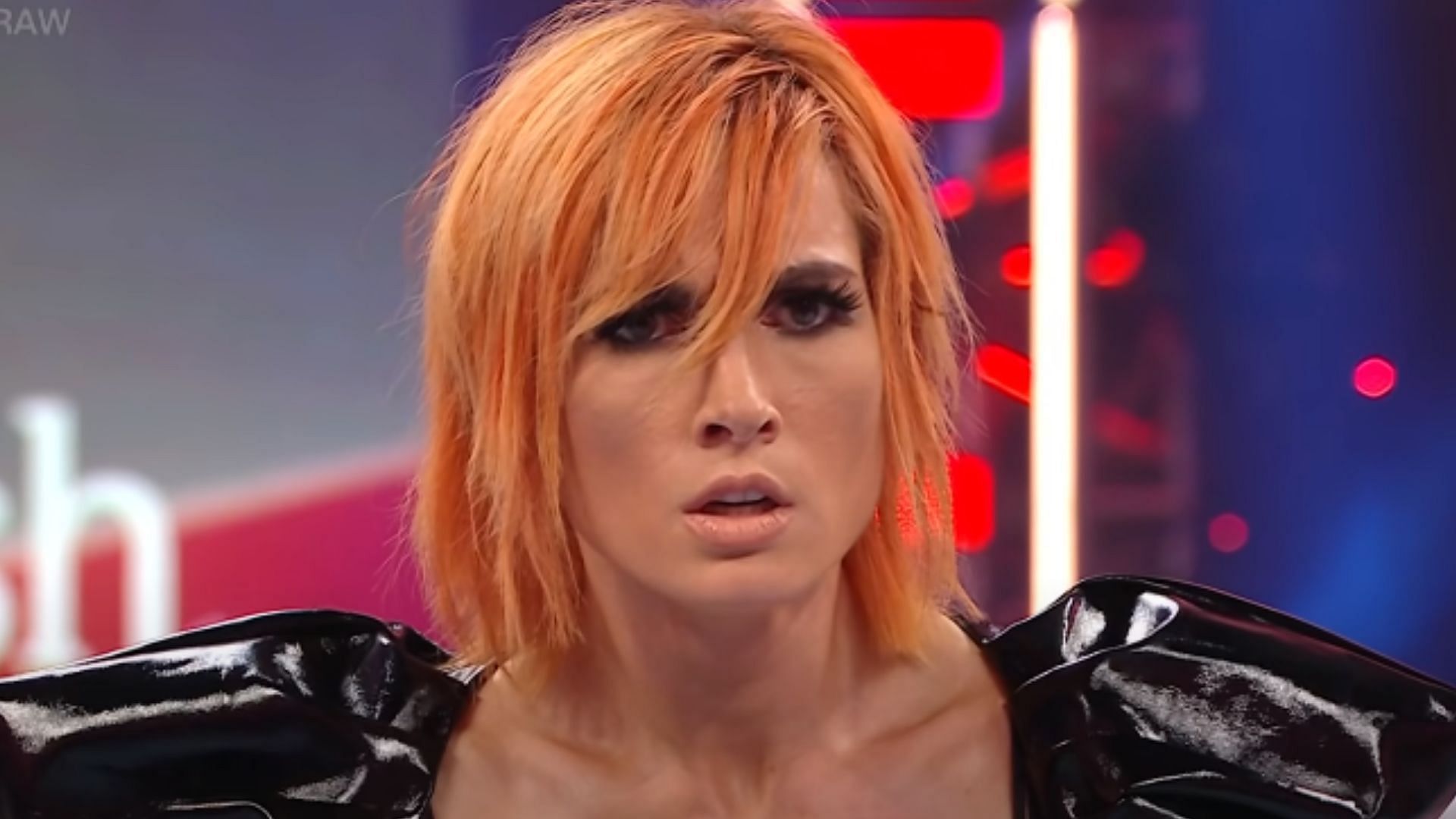 She hasn't appeared on RAW, according to Becky Lynch, because she isn't prepared to leave "without her championship." Tonight at a live event, the former RAW Women's Champion is in Syracuse. The last time she exited RAW without the championship was three years ago. On Monday Night RAW, she wasn't prepared to leave without my championship. She was in Syracuse because she was going to reclaim her championship. Additionally, she had always had a plan.
So, Becky declared that she would exit the stage as the new Women's Champion on Monday Night RAW the following day. In Erie, Pennsylvania, yesterday, Becky Lynch attended the WWE Saturday Night's Main Event. Bianca Belair faced Lynch and Rhea Ripley for the right to defend the RAW Women's championship at the event.
Is Becky Lynch a Heel Now?
She is the first in-studio guest for "Out of Character," and "The Man" has warmed up to the show.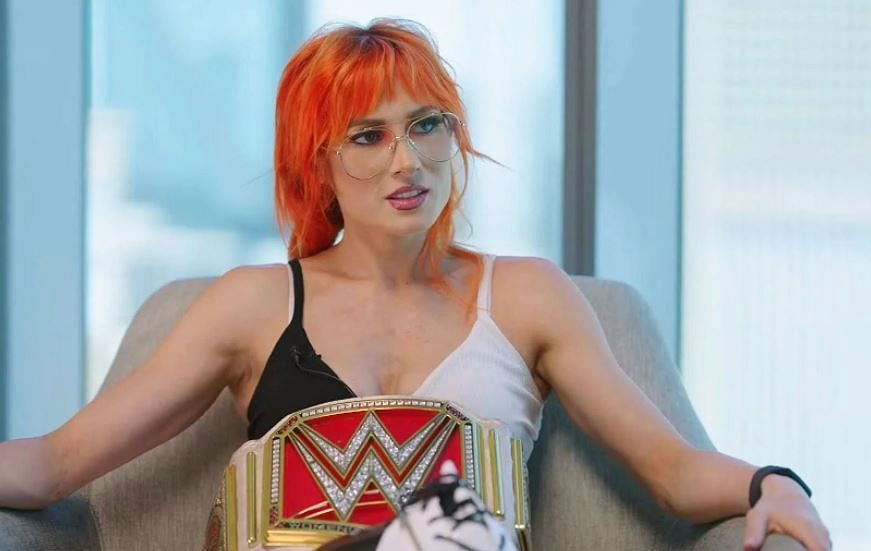 Becky Lynch, the SmackDown Women's champion, let down her kayfabe wall for a candid 45-minute interview that covered everything from her pregnancy and taking time off at the height of her career to her return at SummerSlam and her current heel turn.
Lynch, a new mother, however, glowed with pride at the mention of her daughter Roux, who was born in December, even joking that she and her husband Seth Rollins might have produced the greatest child ever.
Is Becky Lynch Still Champion?
Since winning the championship at WrestleMania 35, Becky Lynch had never lost a pinfall match in a Raw Women's title match before Bianca Belair defeated her at WrestleMania 38. After giving up the title in May 2020 after announcing her pregnancy, Lynch made her long-awaited return at the 2021 SummerSlam event, turning heel in an impromptu title match as the new SmackDown Women's Champion alongside Belair.
After spending months lying to keep her title, she traded it with Charlotte Flair when authorities selected them both by the opposing brands.
Is Becky Lynch Rich?
We predict Becky Lynch's net worth to be $6 million as of 2021 by Wealthy Genius. Lynch is one of WWE's highest earning superstars and the highest earning female wrestler in the world. Thanks to her staggering $3,100,000 yearly salary. She also gets benefits from the company in addition to her salary. Lynch and Rollins have a combined net worth of $15 million. Rollins has a $9 million or so net worth. So, yes, they do have money.
Becky Lynch and Seth Rollins
Rollins, 35, competes against Roman Reigns for the WWE Universal Championship in a singles match. While Lynch, 35, challenges Doudrop for the Raw Women's Championship, we have locked them up in combat. Before Rollins mustered the courage to ask the Irish beauty out, the pair became best friends after meeting on the wrestling circuit.
In 2019, they had a daughter named Roux. They engaged in matrimony two years later. The two bonded immediately and developed an unbreakable bond. Rollins assisted Lynch in acclimating to her new life in Florida.
Becky Lynch and Roman Reigns
Prior to their match for the Universal championship at the Royal Rumble, Roman Reigns and Seth Rollins got into a verbal brawl. Although the majority of the promo battle was pretty good, Reigns's comment about his former stablemate really got people talking.
Reigns advised Rollins during the promo that he would be better off sharing the ring with his wife, fellow WWE star Becky Lynch if he wanted to main event the Royal Rumble with a big name. It's interesting to note that before Reigns mentioned Rollins' wife, many spectators believed that Rollins had the upper hand.
Many fans were eager to see more of the segments between Rollins and Reigns in the run-up to their title match, which received a generally positive response on Twitter.
Becky Lynch and Charlotte Flair
Becky Lynch and Charlotte Flair, two WWE Superstars, were reportedly having disagreements behind the scenes in October 2021, according to reports.
Following a title exchange segment on SmackDown that apparently did not go as planned, information became available. During the awkward confrontation, Becky Lynch threw the SmackDown Women's championship at The Queen while Charlotte Flair dropped the RAW Women's Championship to the floor.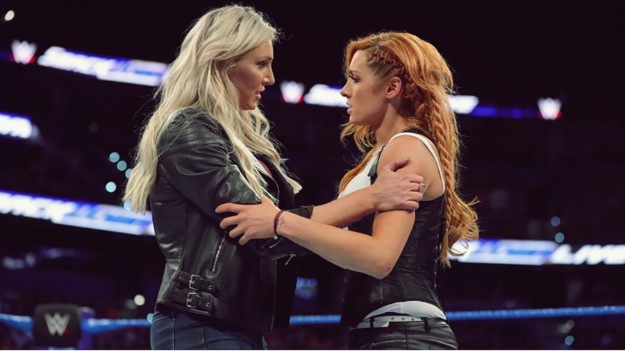 Becky Lynch and Charlotte Flair got selected in the 2021 WWE Draft. Due to this, the exchange took place. WWE booked the segment to make sure it assigned each champion to the appropriate show because it meant the women's titles switched brands.
In December 2021, Becky Lynch and Charlotte Flair rematched in the ring. Sasha Banks triumphed over Becky Lynch, Bianca Belair, and Charlotte Flair in a Fatal 4-Way Match after SmackDown at the Staples Center. Authorities didn't broadcast the game on television and was only open to paying spectators.
It is uncertain whether Becky Lynch and Charlotte Flair will appear together again in the future. However, if they ever come together once more, it will be more important than ever.
Becky Lynch and Sasha Banks
On the main roster, Becky Lynch and Sasha Banks frequently ran into each other. At WrestleMania 32, they both challenged Charlotte Flair in a compelling Triple Threat match. When their brief but intense feud culminated inside Hell in a Cell in 2019, they escalated their rivalry to a new level. The pair almost without a doubt won the evening's match. It was undoubtedly the greatest women's Hell in a Cell match ever. But once again people constrained it by being eclipsed by Banks vs. Bayley.
One year later, their Hell in a Cell match served as the other contender for the GOAT title and culminated in a longer, richer narrative with the satisfaction of witnessing babyface Banks' defeat.
Becky Lynch and Ronda Rousey Friends
One of the most heated WWE feuds in recent memory involved Becky Lynch and Ronda Rousey. Together with Charlotte Flair, they were two of the first three women to ever have the WrestleMania main event. Fans witnessed many unexpected twists and turns during the rivalry. Moreover, there was even a time when the two sent hurtful personal tweets to one another. Even now, people continue to question whether the hatred existed.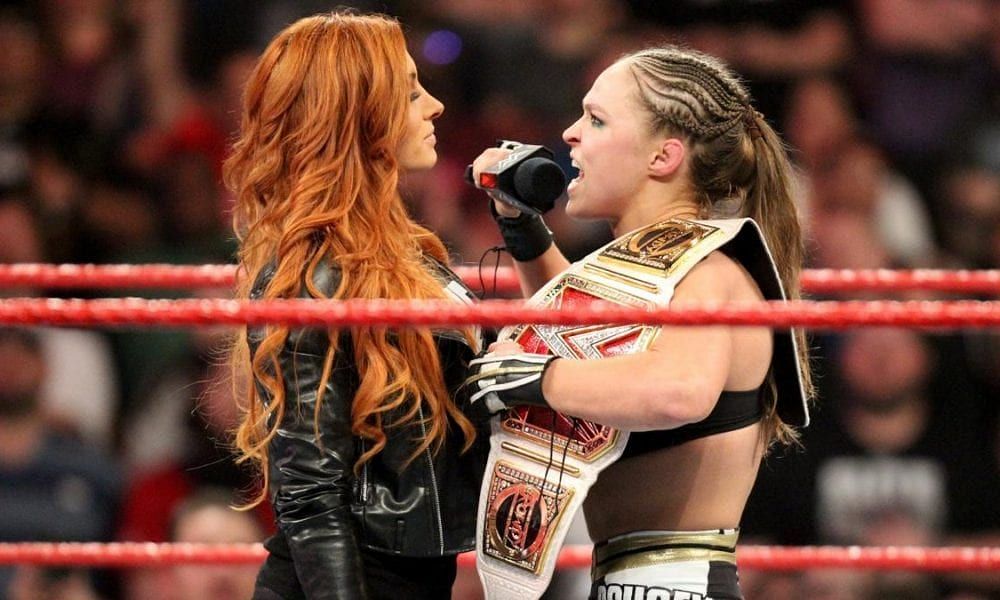 There have been occasions when friends have displayed ferocious rivalries with one another on television. Outside of the squared circle, however, the competitors rarely disparage one another. Rousey even crossed the line by mocking Lynch's armbar. She called WWE fake. It gave the impression that this particular feud was real. The Man defeated her with ease at WrestleMania 35. But, the Baddest Woman on the Planet allegedly had nothing to do with this.
She might have lost to Lynch by roll-up because of this. In the argument between the two, Becky Lynch even brought up Ronda Rousey's real-life husband, Travis Browne. It could all, however, be a plot to ratchet up the competition. All the hatred, according to a report from Dave Meltzer, was in kayfabe. In order to stir up interest among fans, the former UFC champion spread animosity toward the business. Finally, we can never be certain. The WWE has succeeded in making everything feel authentic, though.
Becky Lynch and Sheamus Relationship
The reigning WWE Women's Champion Becky Lynch has been absent from the ring for more than a year. She gave birth to her daughter in December and has since been preparing to return. Sheamus, a close friend and fellow Irishman, recently praised her. Parents of both superstars raised them and trained in Ireland, where they also began their professional wrestling careers.
Lynch relocated to Canada when she first started her career. But Sheamus remained in Ireland for nearly five years before moving to the US. They coincidentally arrived in North America at the same time (around 2005-2006). The United States Champion is currently as unaware of Lynch's return as the fans are. But he won't invade her privacy by pestering her about it.
Lynch is a crowd favourite regardless of whether she is a face or a heel. It would be a wise move to have her return in time for the live events. Lynch is currently at home taking care of her infant daughter and getting ready for the ring. Moreover, he said that Becky was like a sister to him.
Becky Lynch and Bianca Belair
Lynch, who was making her return to WWE following a maternity break, humiliated Belair in August of last year. In a match that lasted just 26 seconds at SummerSlam, Lynch easily defeated Belair. But at WrestleMania 38, Bianca Belair defeated "Big Time Becks" in a thrilling match to exact revenge on Becky Lynch. Belair defeated Becky Lynch and won the WWE Raw Women's Championship. When Lynch attempted to perform a top rope Manhandle Slam, the high stakes match came to an exciting conclusion. Belair, however, managed to backflip out of it and nail the KOD to record a fine victory.
Notably, Becky Lynch's victories over the Raw and SmackDown Women's titles at WrestleMania 35 solidified her reputation. It was as one of the best wrestlers in the history of the WWE. Additionally, Lynch has been the RAW Women's champion for most days.
Why Is Becky Lynch In The Hospital
During WWE House Show, Becky Lynch revealed that she had fractured her voice box. The RAW Women's Champion attributed Lynch's injury to Bianca Belair, who was also in the triple threat match with Rhea Ripley and Lynch. Big Time Becks assured her fans that the setback wouldn't stop her from reaching WrestleMania.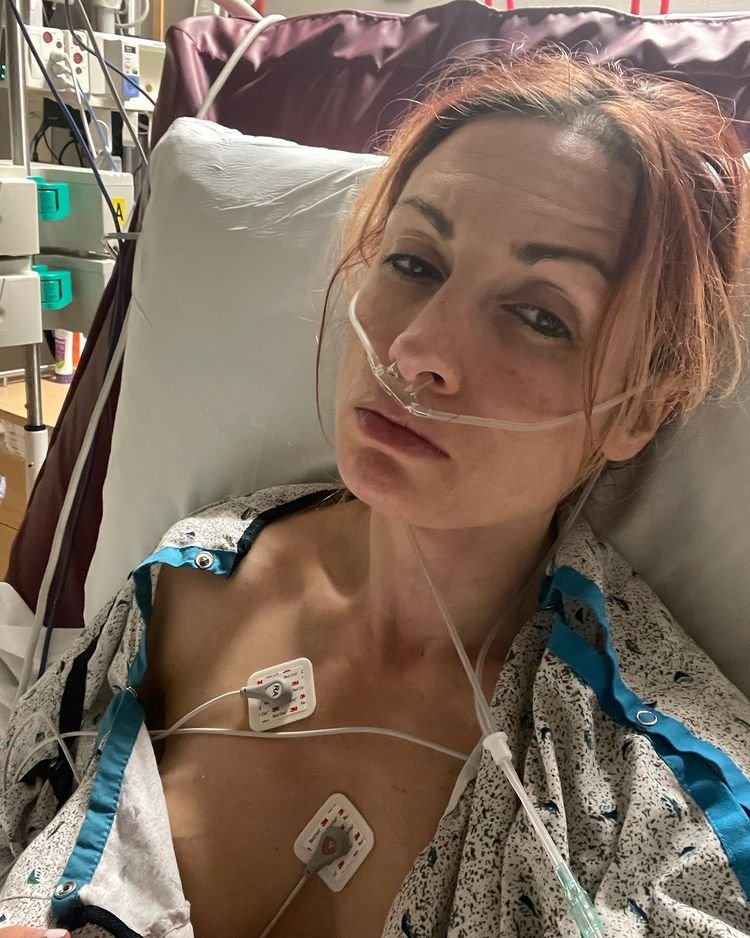 Lynch posted a picture of herself in the hospital, looking defeated, and added the following caption to it: "Unfortunately, I will not be at #WWERaw tonight."
Not only did Bianca beat Lynch ruthlessly with the illegal weapon that is her hair, but she also attempted to take away Lynch's most potent weapon—the spoken word—that night in the main match of #WWEAllentown by breaking her voice box.
Why Is Becky Lynch Called The Man
During her summertime feud with Charlotte Flair in 2018, Becky Lynch began referring to herself as "The Man," and as a result, she earned the nickname. Lynch asserts that she used the moniker "The Man" as a way to announce her intention to take control by entering the men's locker room and the entire workplace. She has thus become The Man.
Lynch has a tough streak as well. On a Monday Night RAW episode, the Irish lass kicker stood tall next to the WWE community while having blood pour down her face. On the way to Survivor Series in 2018, she led a group of SmackDown women's wrestlers to invade RAW. Lynch received a legitimate punch from Nia Jax during the altercation, breaking her nose and causing a concussion. The picture continues to be one of Becky's most well-known image as 'The Man'.
Why did becky lynch lose at wrestlemania 38
The Raw Women's Championship match between Becky Lynch and Bianca Belair at WrestleMania 38 ended in a loss for Becky Lynch, who suffered her first pinfall defeat since winning the championship at WrestleMania 35. As the match went on, "Big Time Becks" became more and more desperate, but "The EST" was able to flip out of a top-rope Manhandle Slam and hit her KOD finisher to win. Lynch then made an appearance on Logan Paul's Impaulsive podcast and attributed the defeat to Belair's entry. The Ocean of Soul Marching Band from Texas Southern University, which Lynch referred to as "an army," led Belair into the ring.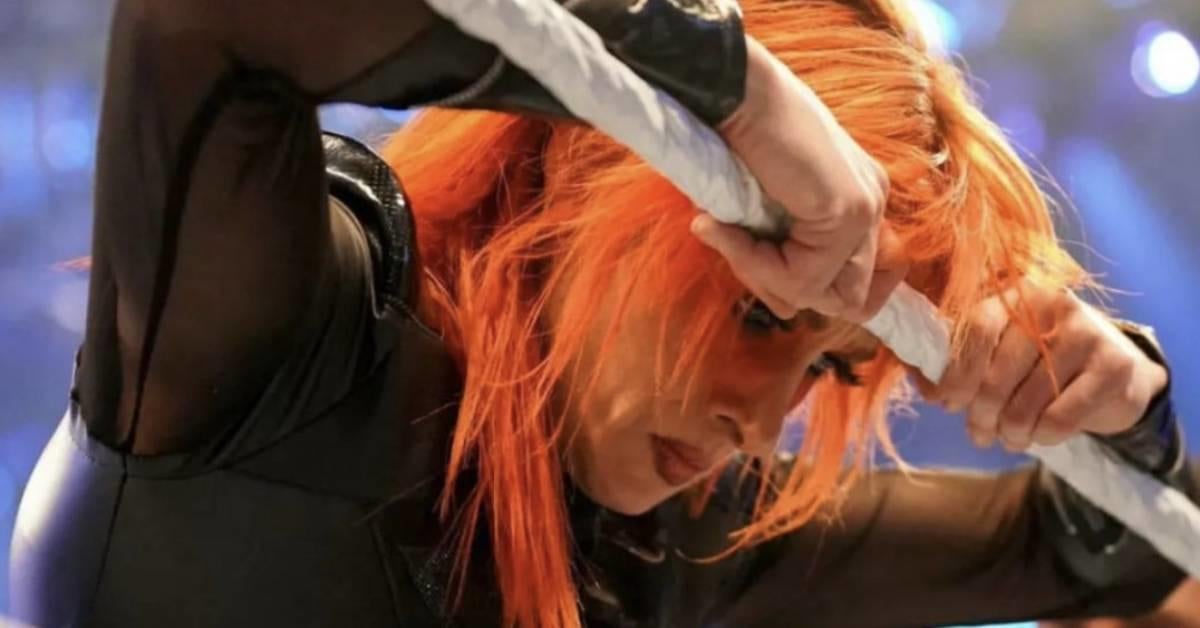 Here's the thing, though. She went out last night to the ring by herself, as she always does, and then Bianca arrived with a sizable army. Of course, that made Becky less than sharp. Bianca was accompanied by an army.  Even the number of people there was unknown to her. At least 100 people were present. She was by herself, which of course made her less than sharp. According to Lynch. She added that the reason she lost was because she lacked an army. Furthermore, she had no idea whether someone would approach and strike her in the back of the head with a trombone. She was unaware of this. She would do that if she had an army.
Becky Lynch FAQs
What is the name of Becky Lynch's husband?
She is married to Seth Rollins. American professional wrestler Colby Daniel Lopez competes internationally. Currently under contract with WWE, he competes on the Raw roster as Seth "Freakin" Rollins or just Seth Rollins.
Has Becky Lynch ever had a child?
Her lovely child is named Roux Lopez.
Seth and Becky still together?
Seth Rollins and Becky Lynch, two WWE superstars, wed. The professional wrestlers got married after becoming engaged in August 2019, with Rollins announcing the news on social media.
Who did Becky Lynch triumph over?
Lynch won Seth Rollins' UpUpDownDown Championship in a game of Marvel vs. Capcom: Infinite in October 2019. A month later, Lynch lost the championship in Mario Kart 8 Deluxe to Cesaro.
Are Ronda Rousey and Charlotte Flair close friends?
Flair had developed a strong affection for Rousey during her first WWE run and had even taken Rousey under her wing. It doesn't appear that their friendship deteriorated while Rousey was away starting a family. Fans, however, might stop spotting them together in the future.
Are Charlotte Flair and Sasha Banks close friends?
Sasha Banks and Charlotte Flair continue to disagree despite having created one of the most famous women's feuds in history. Because of this, despite working together for years, they have no special bonds outside of wrestling or are ever seen together.
Has Becky Lynch returned to the WWE?
For the show on April 25, authorities have also announced a Randy Orton 20th anniversary celebration.
On April 25, 2022, Becky Lynch will return to the show Raw.
Will Becky Lynch appear in a Marvel film?
Despite the fact that she has undoubtedly won the WWE, "The Man" is soon to enter the acting industry.
As seen in the news, Lynch will probably play a "secret role" in a future Marvel Cinematic Universe film on Disney Plus. This information comes from Deadline Hollywood.