Macey Estrella-Kadlec, professionally known as Macey Estrella and more popularly by her ring name Lacey Evans, was born on March 24, 1990. She is an American professional wrestler and a former U.S. Marine, making her a figure of grit and discipline both inside and outside the wrestling ring. Her journey into wrestling began during her time as a military police officer in the Marines. After training on the independent circuit, she joined WWE's NXT developmental brand in 2016 and made an immediate impact by participating in the inaugural Mae Young Classic.
In January 2019, Evans debuted on WWE's main roster on Raw, quickly entering a high-profile feud with Becky Lynch that peaked in a mixed tag team match in the main event of Extreme Rules. Over the years, she became a household name for wrestling enthusiasts, captivating audiences with her unique persona and in-ring skills. Despite some critics labeling her a "mediocre performer," Evans amassed a considerable fan following and became a brand in her own right, with her social media platforms filled with exclusive content that kept her audience engaged.
Evans continued to appear sporadically on WWE programming, maintaining her status as a prominent figure in the wrestling world. However, she left WWE in August 2023, leaving many to speculate about her future endeavors. Regardless of her departure, her contributions to the wrestling world remain significant, and her name continues to command attention. Whether she's in the ring or out of it, Lacey Evans is a multifaceted personality whose impact is undeniable.
Lacey Evans Biography/Wiki
| | |
| --- | --- |
| Birth Name | Macey Evans |
| Born | March 24, 1990 (age 33), Georgia, U.S. |
| Alma Mater | Indian River State College |
| Spouse | Alfonso Estrella-Kadlec (m. 2010) |
| Children | 2 |
| Ring Names | Lacey Evans, Macey Estrella, Macey Evans, Ruby Mobs |
| Billed Height | 5 ft 8 in (173 cm) |
| Billed From | Parris Island, South Carolina |
| Trained By | Tom Caiazzo, Sara Del Rey, WWE Performance Center |
| Debut | 2014 |
Evans Birth and Early Life
Macey Estrella-Kadlec, originally born as Macey Evans, came into the world on March 24, 1990, in Georgia. Her upbringing was far from idyllic; she grew up in a household plagued by depression, drug abuse, and alcoholism. At various points in her childhood, she even had to live in tents due to her parents' legal issues. Adding to the adversity, her father passed away from a drug overdose before she could get her WWE tryout. He had once aspired to be a wrestler but never pursued the dream.
Real Name
Born as Macey Estrella-Kadlec but professionally known as Macey Estrella, she gained fame in the wrestling world under the ring name Lacey Evans.
Education
Lacey Evans is a well-educated individual. She earned her bachelor's degree from Indian River State College. Before that, she completed her early education at Fort William Wood.
Parents & Siblings
Lacey Evans had a challenging upbringing, growing up with seven siblings in a home plagued by drug addiction and legal issues. Despite the hardships, she has managed to make a name for herself.
Nationality & Ethnicity
Born in Georgia, United States, Lacey Evans is of American nationality. She identifies as White, adding another layer to her diverse background.
Lacey Evans Age: How Old Is Lacey Evans?
Born on March 24, 1990, Lacey Evans is currently 33 years old. Her journey from a troubled childhood to a successful wrestling career is nothing short of inspiring.
Lacey Evans Height: How Tall Is Lacey Evans?
Standing at a height of 5 feet 8 inches (173 cm), Lacey Evans is a towering presence in the wrestling ring, adding to her intimidating persona.
Lacey Evans Weight: How Much Does Lacey Evans Weigh?
Weighing 60 kg or approximately 132 pounds, Lacey Evans maintains a fit and athletic physique, essential for her wrestling career.
Lacey Evans Physical Appearance & Body Measurements
Lacey Evans boasts an athletic build, which she maintains through rigorous exercise and workouts. Her body measurements are 36-25-35 inches, and she has a bra size of 36D. Her striking blue eyes and blonde hair add to her distinctive appearance.
Lacey Evans Military Career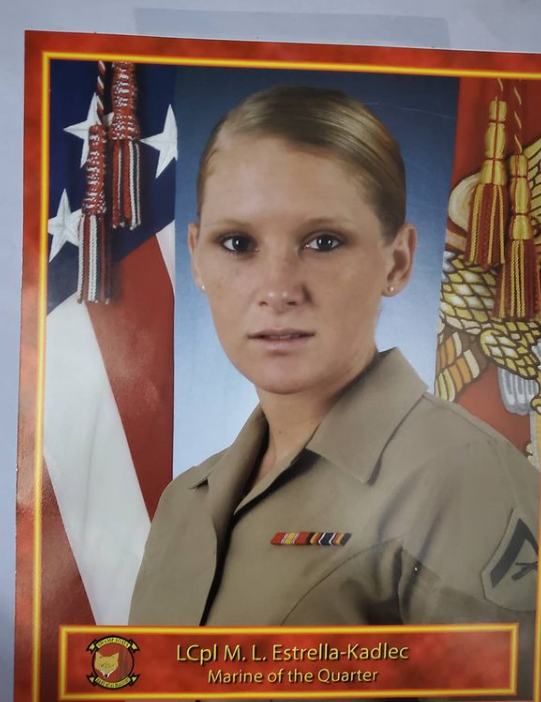 In February 2015, Estrella-Kadlec was actively involved in a Marine Corps exercise in Parris Island, South Carolina. She is a decorated Marine veteran, having served as a United States Marine Corps Military Police officer. Her service also included specialized training with the Special Reaction Team. Enlisting at the young age of 19, she served for five years in the Marines.
During her time in the military, Estrella-Kadlec managed to earn a bachelor's degree from Indian River State College. Not stopping there, she even started a construction business while still on active duty.
Her journey into the world of professional wrestling began in an unconventional manner. While serving in the Marines, she was introduced to wrestling by a Staff Sergeant who was involved in promoting independent wrestling shows. In a twist of fate, she was booked to wrestle him during the second show she attended, marking the beginning of her wrestling career.
Lacey Evans WWE Career
NXT (2016–2019)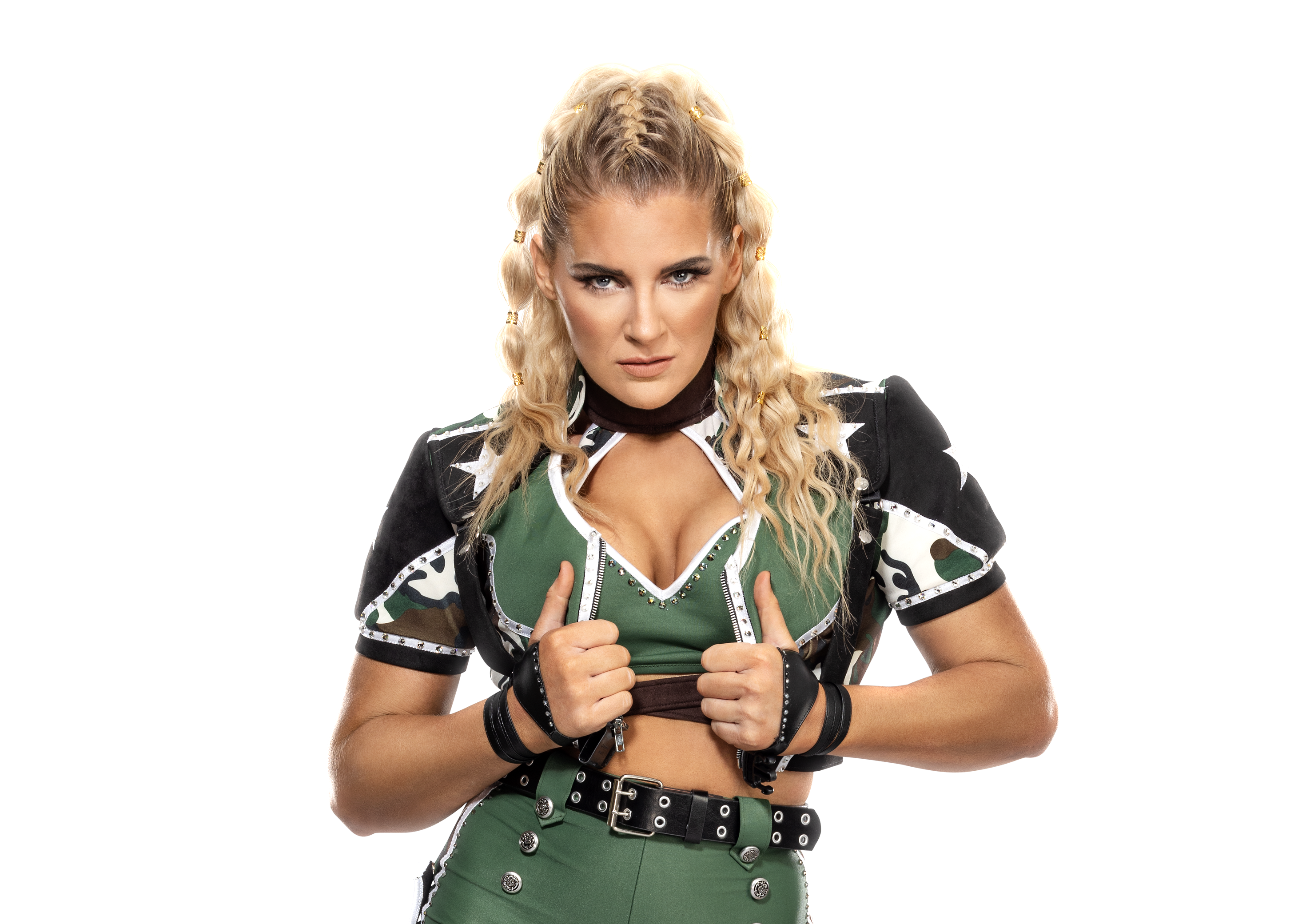 In April 2016, Macey Estrella-Kadlec, better known by her ring name Lacey Evans, embarked on her WWE journey by signing with its developmental brand, NXT. She commenced her training at the WWE Performance Center and made her wrestling debut in October of the same year. Participating in a battle royal at an NXT Live show, she showcased her skills but ultimately lost to Ember Moon.
Lacey Evans' first television appearance on NXT was a tag team match alongside Sarah Bridges. Despite their loss to Billie Kay and Peyton Royce, it marked the beginning of Evans' growing presence in the wrestling world. Interestingly, her ring name, Lacey Evans, is derived from her sister's maiden name. Initially serving as a jobber, she soon gained prominence by participating in the inaugural Mae Young Classic in July 2017, where she defeated Taynara Conti but lost to Toni Storm in the subsequent round.
2018 was a pivotal year for Evans as she transitioned into a heel character. She openly criticized NXT's general manager, William Regal, for allowing wrestlers like Nikki Cross, Ember Moon, and Kairi Sane, whom she referred to as "societal trash," to compete in the women's division. This led to her first major feud with Sane, marked by a series of attacks and victories exchanged between the two. Although Evans lost to Sane, ending their feud in June, she rebounded with a winning streak, defeating notable opponents like Dakota Kai and Candice LeRae.
By the end of the year, Evans had solidified her reputation as a formidable competitor. She participated in a fatal four-way match to determine the number one contender for the NXT Women's Championship in December, a match ultimately won by Bianca Belair.
Main roster (2019–2023)
In December 2018, Lacey Evans catapulted from NXT to WWE's main roster, making a memorable debut in the women's Royal Rumble match in January 2019 where she lasted over 29 minutes. Quickly becoming a fixture on both Raw and SmackDown, she often disrupted segments to assert her presence.
After WrestleMania 35, she was drafted to Raw and entered into a high-profile feud with Becky Lynch. Although she lost to Lynch at Money in the Bank, Evans remained a formidable opponent. She also made history by participating in the first-ever female wrestling match in Saudi Arabia against Natalya at Crown Jewel.
In 2020, Lacey Evans faced a rollercoaster year, challenging Bayley for the SmackDown Women's Championship and competing in WrestleMania 36's five-way elimination match. She secured a spot in the Women's Money in the Bank ladder match but fell short of victory. After turning heel by attacking Naomi, Evans entered 2021 with a Ric Flair storyline that was halted due to her pregnancy. Following a year-long hiatus, she made a comeback in April 2022, initially on Raw before switching to SmackDown, where she again competed unsuccessfully in the Money in the Bank ladder match.
Evans continued to be a polarizing figure, turning heel and face multiple times. She was involved in a six-pack challenge for a SmackDown Women's Championship match at Survivor Series: WarGames but lost to Shotzi. In early 2023, Evans returned with a new submission move, the Cobra Clutch, and participated in the women's Royal Rumble. However, her WWE journey came to an end in August 2023 after a dark match on SmackDown.
Lacey Evans Salary, Earnings & Net Worth 2023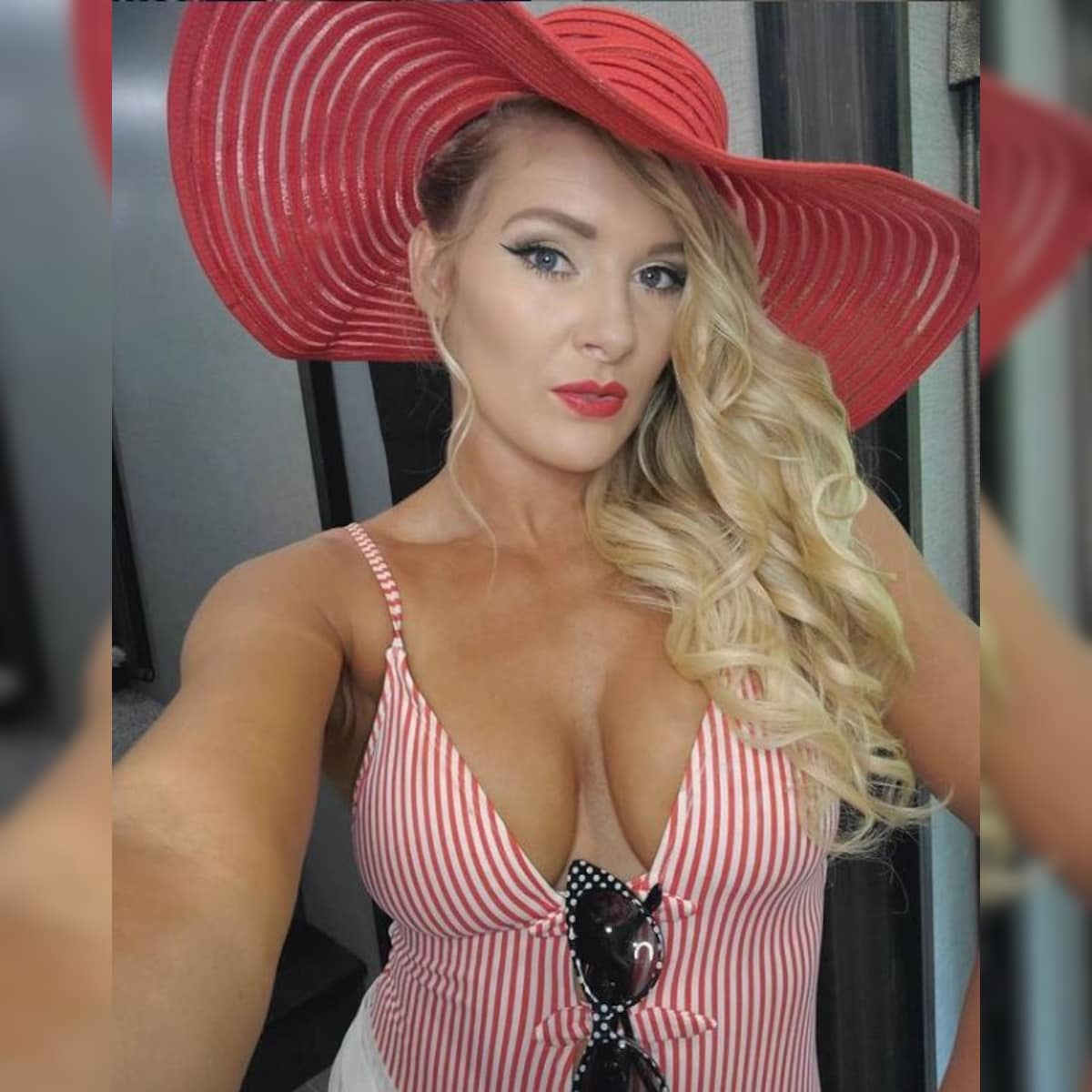 As of 2023, Lacey Evans has garnered significant financial success alongside her wrestling career. According to various sources, her net worth ranges widely, with estimates going as high as $5 million. Her base salary from WWE is reported to be around $150,000 per year, but this doesn't include additional earnings from Pay-Per-View events and endorsements. Some reports suggest her annual income, excluding these additional revenue streams, could be more than $200,000.
Evans' financial portfolio is not just limited to her wrestling earnings; it also includes various endorsements that add to her net worth. The disparity in reported figures for her net worth could be attributed to these additional income sources, which are often not publicly disclosed. Regardless of the exact amount, it's clear that Lacey Evans has managed to turn her wrestling career into a lucrative venture, making her one of the more financially successful female talents in the industry today.
Lacey Evans Husband: Alfonso Estrella-Kadlec

Alfonso Estrella-Kadlec is not just the man behind the successful WWE wrestler Lacey Evans; he is a pillar of support in her life. The couple tied the knot on January 13, 2010, and have been inseparable ever since. Contrary to some reports that suggest they got married in 2004, the couple clarified that their wedding took place in 2010. They are blessed with two daughters and have made their home in Parris Island, South Carolina.
Alfonso and Lacey's relationship is a testament to enduring love and partnership. While not much is publicly known about Alfonso's professional life, his role as a supportive husband and father is often highlighted. He has been with Lacey through the ups and downs of her wrestling career, providing emotional and moral support.
The couple's love story is unique because they got married when Lacey was still finding her footing in her career. Alfonso has been a constant presence, cheering her on from the sidelines and taking care of their family while she travels for her wrestling engagements. Their relationship has stood the test of time, surviving the rigors and demands of Lacey's professional life, which speaks volumes about their strong bond.
In interviews and social media posts, Lacey often credits Alfonso for being her rock and helping her achieve her dreams. He is often seen in family photos, enjoying quality time with their daughters, showcasing a closely-knit family unit.
Lacey Evans Daughter
Lacey Evans is a proud mother of two daughters, with her eldest being named Summer. The family resides in Parris Island, South Carolina, where they enjoy a closely-knit family life. In October 2021, Lacey welcomed her second daughter in a home birth, adding another bundle of joy to their family.
The WWE superstar often shares glimpses of her family life on social media, showcasing the strong bond she shares with her daughters. Summer, her firstborn, has been seen accompanying her mother to various events, indicating a shared interest in the wrestling world. The arrival of their second daughter has only added more happiness to their family, making them a picture-perfect unit.
Lacey's daughters are undoubtedly a significant part of her life, and she often credits her family as her source of strength and inspiration.
Lacey Evans FAQs
Who is Lacey Evans?
Lacey Evans, whose real name is Macey Estrella-Kadlec, is an American professional wrestler and a former U.S. Marine. She is best known for her time in WWE, where she performed under the ring name Lacey Evans.
Where is Lacey Evans from?
Lacey Evans was born in Georgia, U.S., and currently resides in Parris Island, South Carolina.
How old is Lacey Evans?
Born on March 24, 1990, Lacey Evans is 33 years old as of 2023.
How tall is Lacey Evans?
Evans has a billed height of 5 feet 8 inches (173 cm).
How much does Lacey Evans weigh?
The WWE Diva has a voluptuous shaped athletic body build. She weighs around 60 kg or 132 lbs.
What is Evans' zodiac sign?
Her zodiac sign is Aries.
Is Lacey Evans a veteran?
Evans is a veteran since, at the young age of 19, she joined the U.S. Marine Corps.
What rank was Evans in the military?
During her five years of service, Lacey Evans held the rank of Sergeant in the military.
What is the net worth of Lacey Evans?
As of 2023, Lacey Evans' net worth is estimated to be around $5 million.
Who is Lacey Evans' husband?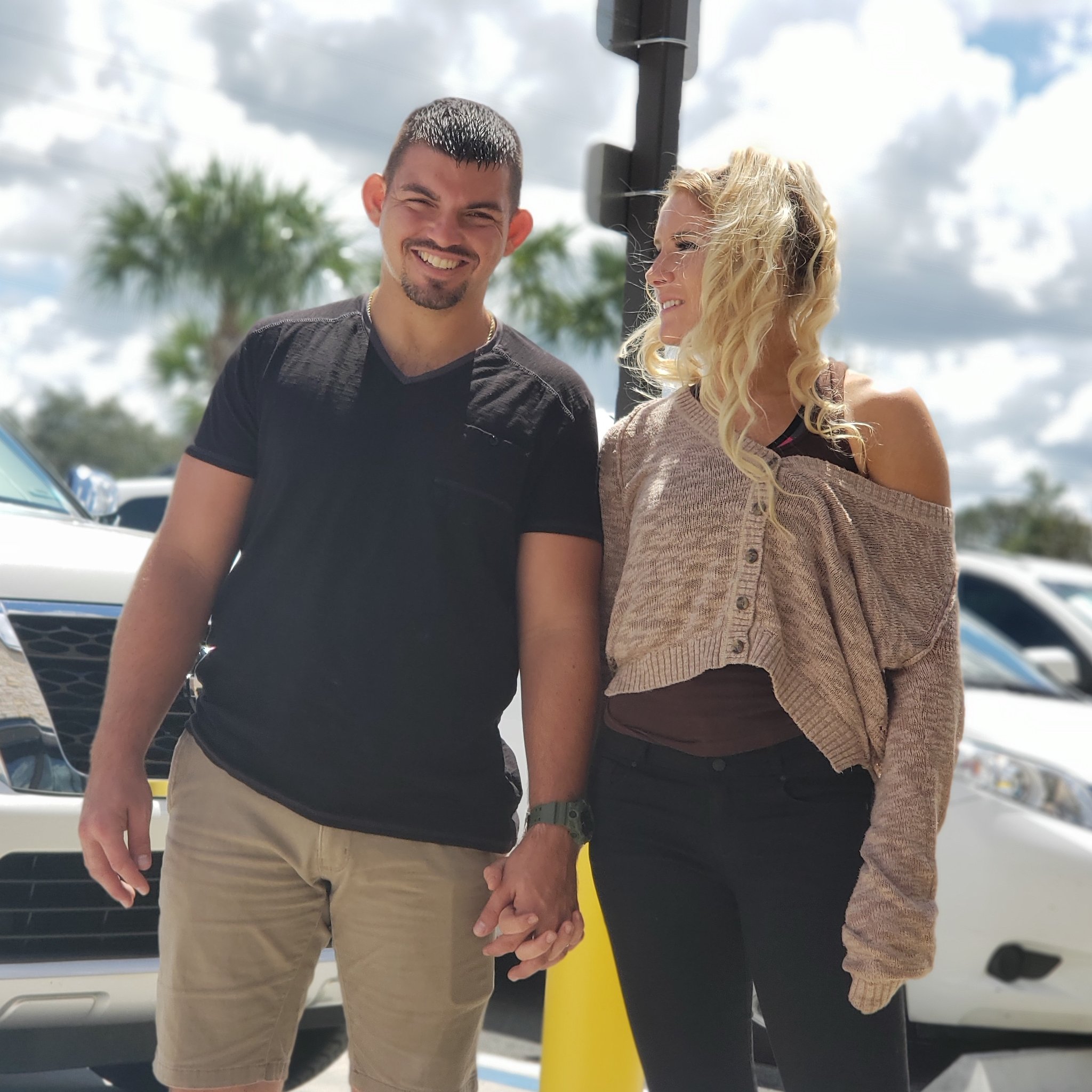 Alfonso Estrella-Kadlec is her husband. He works hands-on for their construction company as a general contractor.
How many kids does Evans have?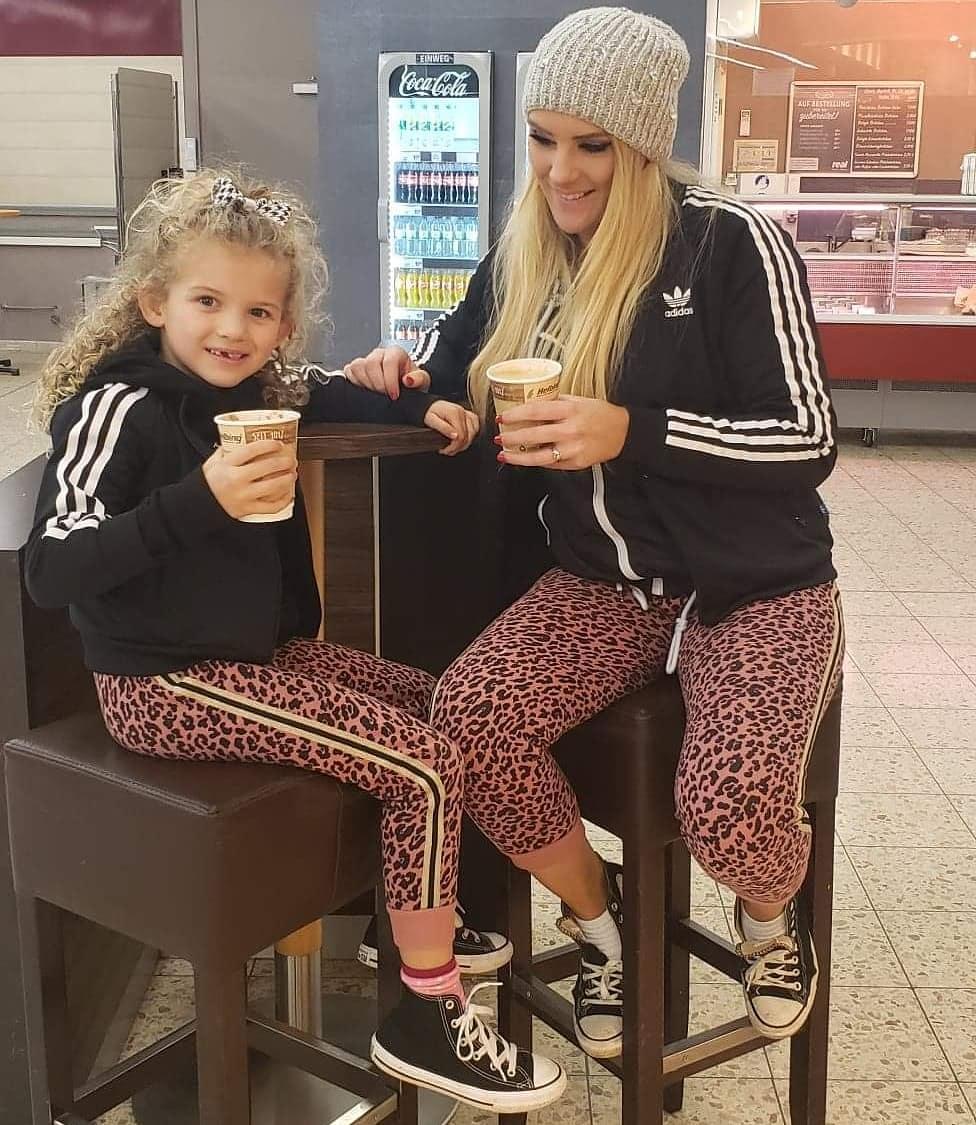 Evans is a mother of two daughters.